Find diverse activities in paradise.
Where do you see yourself when you daydream? If the answer is paradise, then look no further than Puerto Rico. With mountain views, coastline scenery, and city vibes, this natural jewel box can fulfill anybody and everybody's dream. Catch a sunrise by the beach, relax with the countryside panoramas, have adrenaline-fueled, and do it all outside. 
These are just a few ideas from an array of unparalleled experiences you can have in the heart and soul of the Caribbean.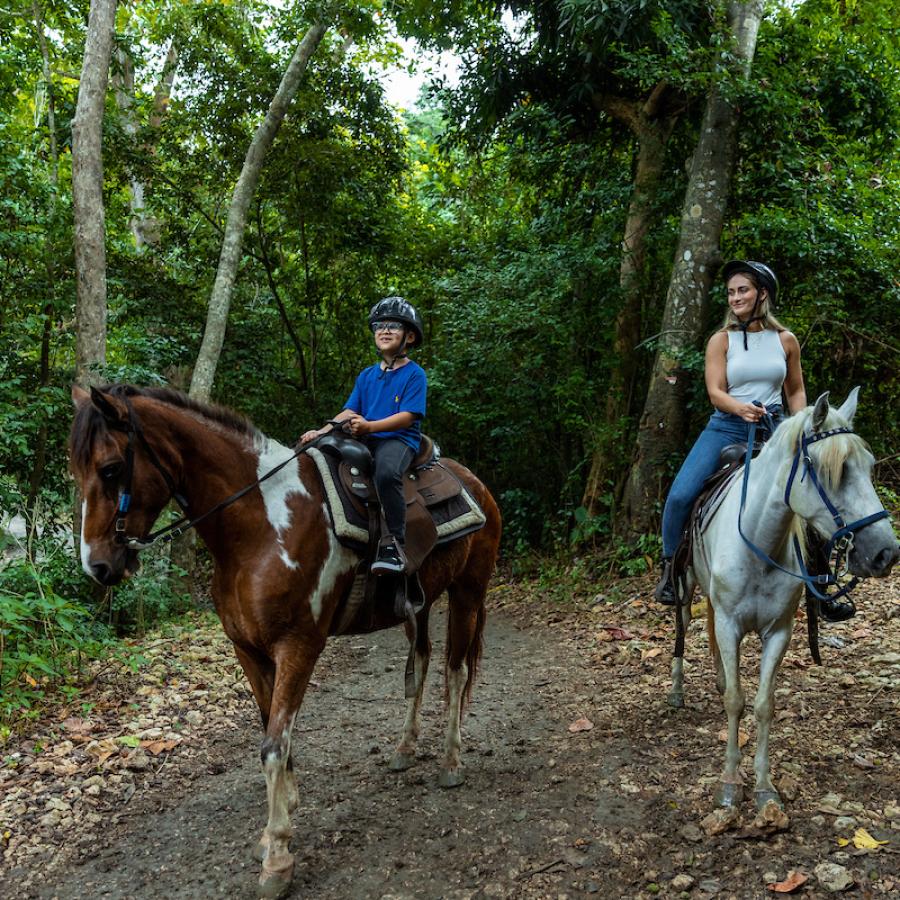 Ziplining in the city
Find a hidden paradise within the city when you venture on to Hacienda Campo Rico. What used to be a sugarcane plantation in Carolina is now an open-space, adventure-fueled park with plenty of activities to last you the whole day. Enjoy the views and the scenery in an adrenaline-rushed ATV tour as you ride with power across the different trails, or take a more leisurely ride on horseback. You'll be able to discover mangroves, lagoons, rivers, mountains, wildlife, and more as you take a guided tour exploring the 2,200 acres of land.
At Campo Rico, you can also slide or glide through the five different ziplines and canopy bridges with mesmerizing views of the hacienda or go hiking through its various trails. If you're feeling competitive, you can have an archery-tag match off. This outdoor activity for the whole family is played with foam-tipped arrows and combines dodgeball and paintball techniques. Finish off your day at their delicious Mojito Bar and enjoy the awe-striking views of the countryside.
Find the perfect ziplining adventure
Jet Ski tour through the Island
Are you ready for a sun-kissed, action-movie like experience?  Well, since you packed your bathing suit, why not explore the Island's coastline, keys, and nearby islets in a guided jetski tour. From Fajardo to Cabo Rojo, Lajas, San Juan, Isla Verde, and more, you can discover what "fun in the sun" really means while in Puerto Rico. You can find many companies and rentals such as Ocean Pro Adventure, Rincón Waves Hydroflights, Encanto Watersports, Puerto Rico Adventure Watersports, and Adrenalina JetSki Tours,  across the Island. They provide all the equipment and guidance necessary for your aquatic endeavor.
Puerto Rico from above
It doesn't get more outdoor than this! Dive into Puerto Rico, literally, and fly your way into the Island with the most spectacular views you can dream of. While skydiving, you will have a few seconds of free fall but then will have plenty of time to relish in the mesmerizing views of Puerto Rico from above. From mountains to the coastline, you will see it all as you land pleasantly. You can go tandem with your skydiving instructor strapped to your back, or you can opt for a more accelerated freefall without assistance. Almost every departure is made from the Arecibo airport with certified and endorsed companies like Skydive Puerto Rico and Xtreme Divers.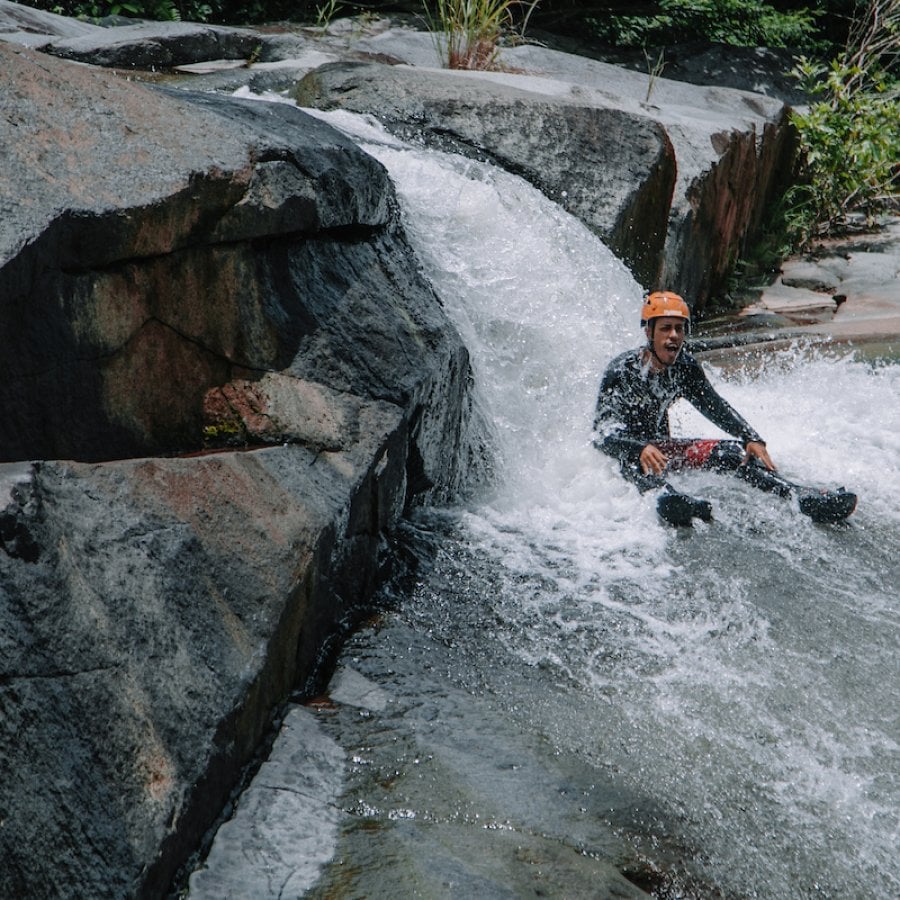 Chasing waterfalls at El Hippie
An outdoor natural pool awaits in Naguabo at Charco el Hippie. Surrounded by lush vegetation and fantastic rock formations, this river forms part of the Río Blanco (White River), one of Puerto Rico's most popular streams. Follow the trails and stairs to reach the deep, natural pool. You can have a grand time swimming around and splashing, and even sitting at the swing atop one of the rocks to enjoy the waterfall and views. El Hippie is famous for having a towering rock of over 50 feet tall that serves as a perfect backdrop to the natural pool and, of course, an Insta-shot. If you look closely, you'll find Taíno petroglyphs all around.
Note: Although it may be tempting, we do not recommend jumping off the rocks, which can be extremely dangerous.
Puerto Rico's Top Nature Tours
The view at Pico Rodadero
It's a challenging hike, but oh, is the view worth it! One of the highest places in the south region is Pico Rodadero in Yauco, where you can see the astonishing landscapes from Guayama to Sierra Bermeja in Cabo Rojo. The hike up to the top can take you from 30 to 40 minutes, depending on your pace. Although it is a challenging hike, the splendid panoramas you'll encounter will make you reconnect with nature and its essence. With every step, you'll breathe in peace and tranquility. At the top, you'll find the Pico Rodadero,  a rocky outcrop approximately 2,850 feet high.
Discover Puerto Rico's E-Newsletter
Paradise for Your Inbox
Get travel inspiration, news, tips and more delivered monthly. 
View Places Mentioned on a Map
Tags
Outdoors