Enjoy a vacation that is both beautiful and environmentally conscious. 
Balance. That's what it's all about. Whether you're seeking harmony within yourself or searching for synergy with nature, Puerto Rico is the ideal place to tap into your eco-self.
The Island has countless beaches, reefs, mangroves, forests, and caves home to hundreds of species – from endemic plants to endangered animals – where you can feel connected and renewed outside while respecting the environment around you.
You can learn about outstanding natural and cultural richness while protecting and improving the lives of the communities in the heart and soul of the Caribbean.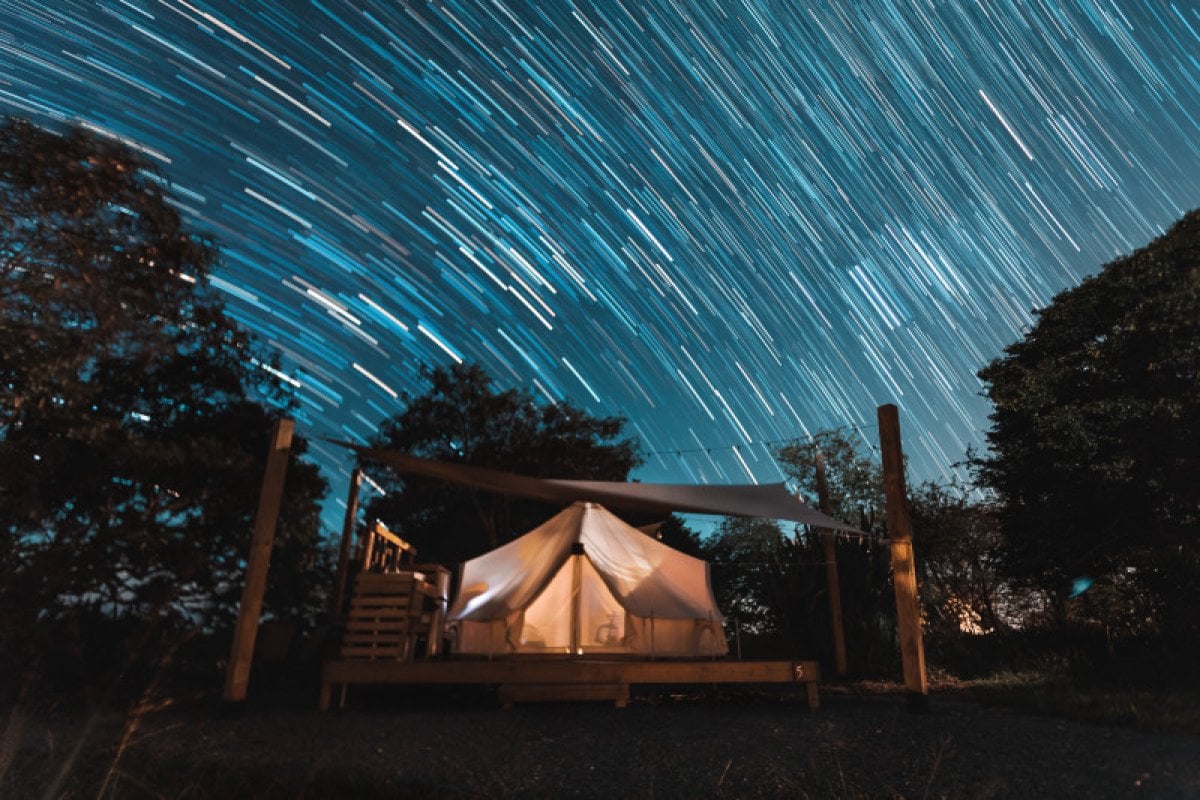 Book eco-conscious accommodations 
Going eco-friendly doesn't mean you have to give up the luxuries of a resort-like experience. From lavish hotels nestled in nature to chic treehouses and glamorous campsites, Puerto Rico offers various accommodations to fit your style.
You can find an open-air sanctuary at Dorado Beach, A Ritz-Carlton Reserve. Stay near the metropolitan region but away from the crowds when you immerse yourself in a nature-reserve-like hotel overlooking the ocean. The hotel offers a "barefoot luxury" experience and provides various eco-friendly activities like non-motorized watersport equipment such as kitesurfs, sailing, surfing, paddleboards, and kayaks.
Off the east coast of Puerto Rico, where the trade winds drift through Vieques, is Hix Island House, a guesthouse where the outdoors become the indoors and everything is built in concrete. The lofts are lined with solar panels to augment the electricity and hot water. The water from the showers and basins is repurposed to sustain guava, papaya, banana, and lemon trees. It truly is the perfect place to find harmony away from the city, as there are no TVs, air-conditioning, or Wi-Fi; it is you and nature.
Also in Vieques is Finca Victoria, a casona in a farm renovated to accommodate five rooms that make the most of the breezy location overlooking the sea and forest. The rooms are decorated with repurposed furniture and stocked with biodegradable shampoo and conditioner. Your stay includes a locally-sourced vegetarian breakfast and local coffee and tea. You can also opt to stay at a treehouse with outdoor showers, organic fabric sheets, and more.
Suppose an engaging nature escapade is what you're looking for. In that case, you can check-in at El Yunque Treehouse, where you'll be surrounded by the only tropical rainforest in the U.S National Forest Service. The two-story house has its very own kitchen, living room, and dining room. You can find the bedroom and en-suite bathroom at the top level, just underneath the stars.
A zero-waste, zero-carbon footprint option is camping, but that doesn't mean you have to rough it up. Have a glamorous version of camping experience in various places in Puerto Rico, such as Pitahaya Glamping Retreat in Cabo Rojo and Finca Viernes in Utuado. There, you can book tents prepared with mattresses and private bathrooms, near pristine rivers and nature reserves to recharge completely in an openly safe environment.
Other Green Certified facilities include La Jamaca, 4 Casitas Bed and Breakfast, Rainforest Inn B&B, Casa Sol B&B, Parador Turtle Bay Inn, Hotel Lucía Beach, and Dreams Hotel.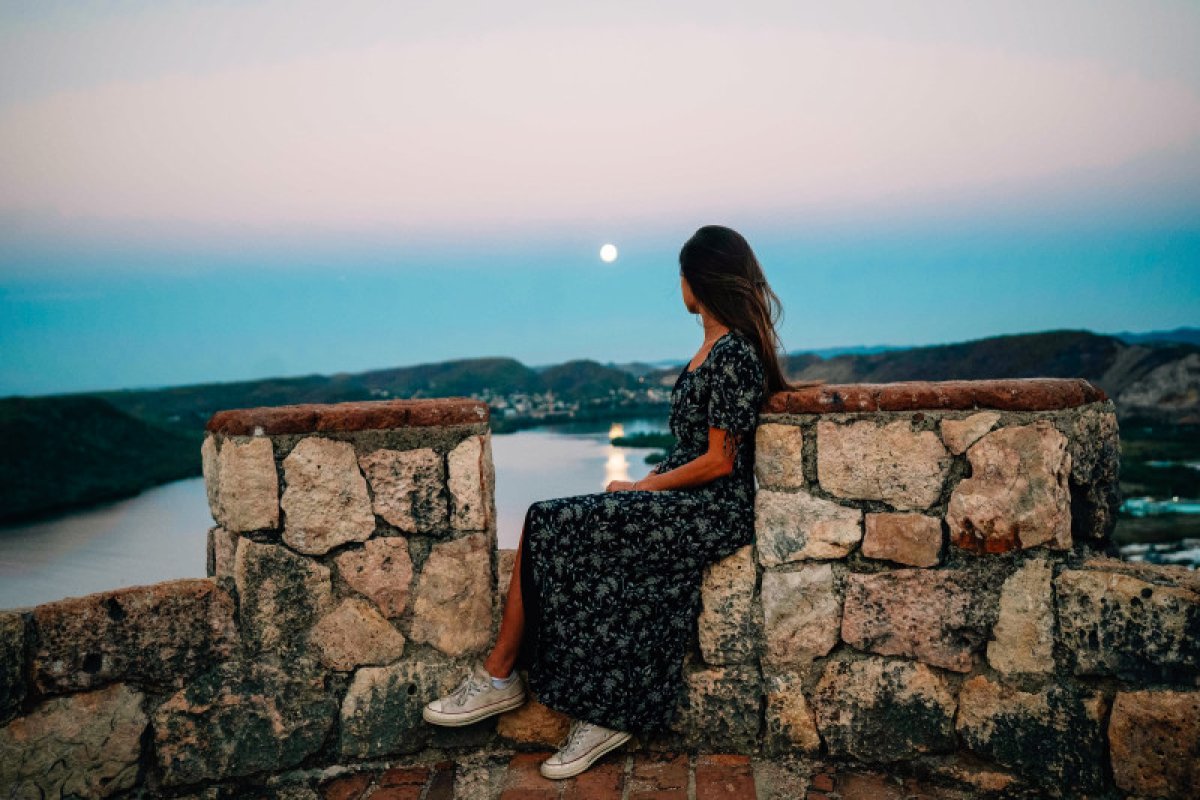 Choose Sustainable Activities 
With community-based initiatives that enhance the health and beauty of Puerto Rico, there are a bountiful of activities you can partake in while conserving the Island's resources. From beach-bumming to agro activities and outdoor adventures, there's no need to compromise your visit's authenticity.
Have a unique ecological expedition and find from easy to expert hiking trails around Puerto Rico in forests and beaches, such as in Bosque Seco de Guánica, El Yunque, Toro Negro, Survival Beach, and more.
Explore the Road Less Traveled 
Experience the views of Puerto Rico from a bird's eye if you choose one of the many adventure parks in the forest. For an adrenaline eco-fun experience, you can visit the famous Toro Verde in Orocovis or go deeper in the mountains to Batey Zipline Adventures in Utuado. There, you can soar through ziplines, rappel, and even walk across exciting hanging bridges.
And, what is an island getaway without a water adventure? Choose from an array of low-impact activities such as kayaking in bioluminescent bays, scuba diving near a reef, surfing, paddleboarding in the lagoon, and snorkeling. Companies like Black Beard Sports, Water Sports and EcoTours, Pure Adventure, and Pirate Snorkeling Shack are green certified and promote the ocean, bays, and rivers' conservation.
Leave the place better than you found it. 
An alternate to your usual leisure vacation is volunteering days to give back and help preserve this Caribbean gem —and create great memories while you're at it.
You can team up with conservation-minded organizations like Para La Naturaleza, World Central Kitchen, Madre Tierra, and Frutos del Guacabo, among others, to take an active role in protecting communities' livelihood in Puerto Rico as well as its resources. Maintaining community gardens, planting and sowing farm-to-table products, helping with coastal cleanup efforts, and protecting the endangered turtles and manatees are just a few options of the possible activities.
Discover Puerto Rico's E-Newsletter
Paradise for Your Inbox
Get travel inspiration, news, tips and more delivered monthly.