Traveling creates the chance to give back… why not in paradise?  
Mesmerizing nature and vibrant culture set Puerto Rico apart, and here's your chance to mix them both! Make a connection with the destination by taking some time to learn about the heart and soul of the Caribbean and playing your part in preserving everything that makes it unique. You can get away from everyday life and relax in paradise while also making an impact.
Yes, all visitors are encouraged and asked to return the love by leaving the Island better than they found it. Still, it takes an extraordinary person to take that love and elevate, and we know that's you! 
Various organizations allow you to pay it forward and sustain the positive environment we all want to enjoy. So, make the most of your vacation time by giving back and helping a local community, meeting locals, and immersing yourself in culture. You'll have great stories to tell about your time in Puerto Rico. 
Here are some ideas of organizations and entities you can lend a hand to:
Pro Tip: Make sure to pack your reusable water bottle, bring a snack or two to keep you fueled throughout the day, wear comfortable clothes, and always wear sunblock. Take your day of service to the next level by asking your host for recommendations on the best local places to eat, visit, and explore while in Puerto Rico. Your love and support will mean the world to the Island's small businesses, and you'll go home with a fuller heart.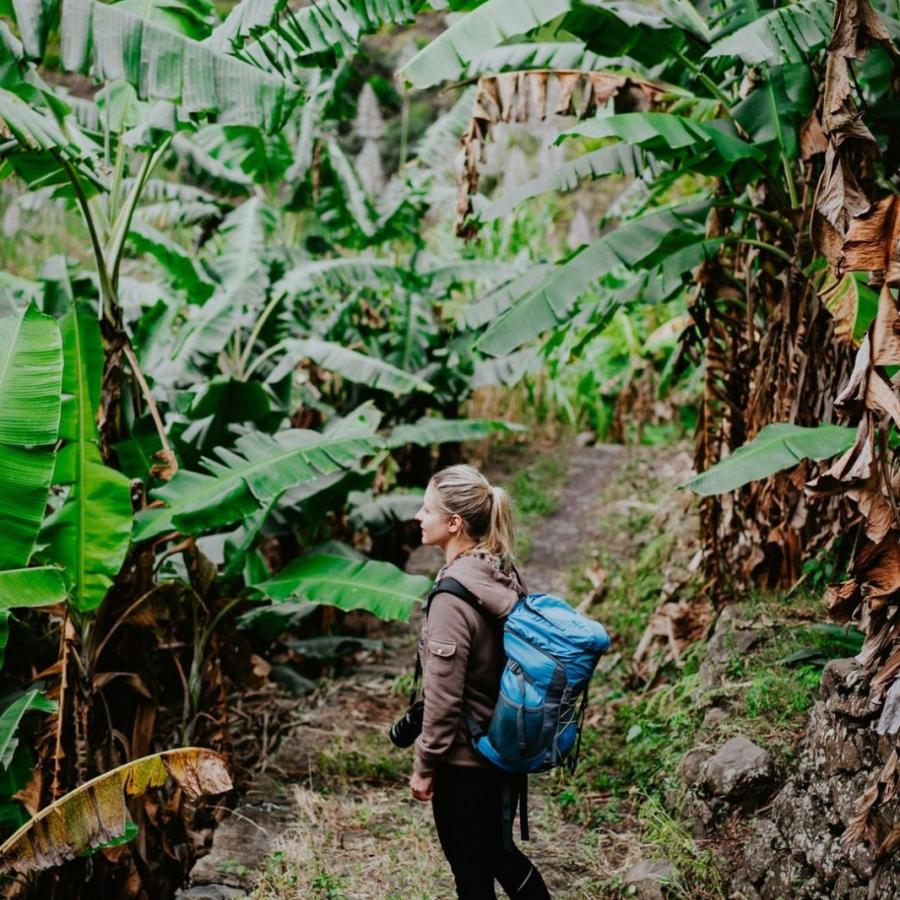 You've probably heard of Chef José Andrés' passion project, World Central Kitchen. In the aftermath of Hurricane María in 2017, Chef José Andrés jumped in to feed the Island, and feed he did— with over 3.6 million meals! Now, the organization focuses on strengthening Puerto Rico's food security. As part of your visit, you can return the love by lending a hand with this effort. So, are you ready to roll up your sleeves and help a local farmer?   
All you have to do is visit WCK's online calendar to find and reserve as a volunteer for the Food Producer Network. The experiences are 4-6 hours long, leaving you with plenty of time to explore the local spots. If you're staying in San Juan, you can report for duty at the WCK's farmer's market, which takes place on the second and fourth Saturday of the month at the Miramar Food Truck Park. During your volunteer shift, you will be supporting local farmers and getting a first-hand look at the bounty of food grown and produced locally. While you're there, enjoy a mouthwatering lunch at Yummy Dumplings. Be sure to taste the ones stuffed with skirt steak and sweet plantains — they are always the first ones to run out! Once you've volunteered your time and fed your soul, take some time to explore the nearby museums or paddleboard in the Condado Lagoon. 
Rather venture out of the metro area? Head to the northwestern town of San Sebastián, where you can stay at Casa de Campo, a charming bed & breakfast, or in a historic hacienda turned hotel. After a restful night in the mountains, wake up early and set out to find Rancho Orgánico Feliz. There, you can help Sebastián, this small farm's owner, plant fruit trees or even put your construction skills to the test by building pens for his farm animals! Once your experience is over, you're encouraged to make a small donation via WCK's online portal. All proceeds go towards supporting small farmers like Sebastián. 
We're calling all the great outdoor lovers! So grab your hiking boots, sun hat, sunblock, and get ready to volunteer with the Island's largest land conservancy organization, Para La Naturaleza. With over 25,000 acres of land under their purview, it's no wonder that this amazing group depends on visitors like you to help them carry out essential tasks.  
For a magical experience that'll have you coming back to Puerto Rico every year, sign up to help protect endangered sea turtles at Hacienda La Esperanza in Manatí. There's a chance you might even witness little sea turtles break out of their tiny shells and make their famed pilgrimage to the Atlantic Ocean. Your patrol will be over before noon, so make sure to pack your bathing suit as you'll be within minutes of some of the north's coast best beaches— all along the PR-686 road. First, on the road, you'll find Mar Chiquita — the perfect backdrop for your photos. If you're a surf-lover, head out to Los Tubos or prepare to go swimming in the crystal-clear waters of Mar Bella in Vega Baja. 
Other one-day volunteering activities that you can book online include planting trees throughout the Island and helping with cacao harvesting at Hacienda Buena Vista in Ponce. For the adventurers at heart, there's a nocturnal experience to help monitor Puerto Rico's only endemic frog.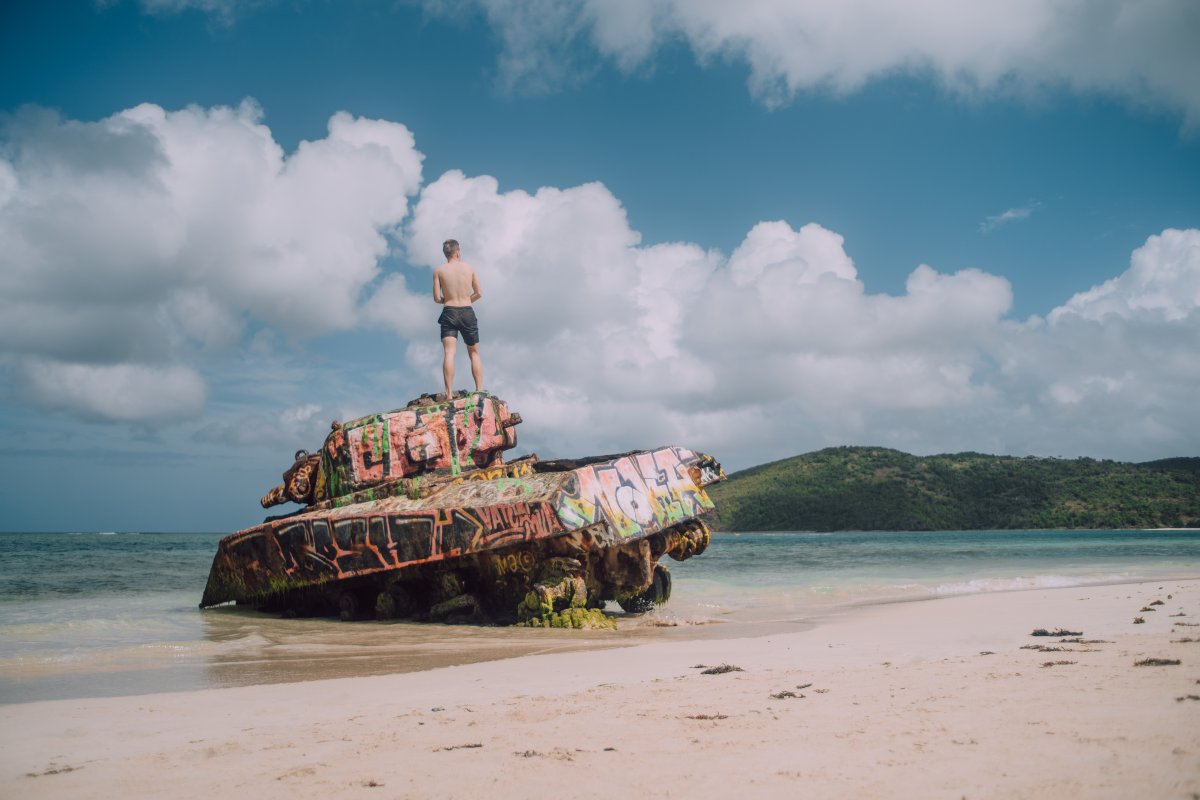 International Beach Clean-Up Day 

 
One of Puerto Rico's greatest treasures is its breathtaking beaches. From Flamenco in Culebra to Combate in Cabo Rojo, when you visit the Island's beaches, you'll understand why they're some of the best in the world. Show your appreciation for this piece of paradise by volunteering one of your mornings at a local beach cleanup. Scuba Dog Society, a local NGO, organizes various cleanups throughout the year, but their largest event is the International Coastal Cleanup Day. The cleanup, held every year in mid-September, is part of a global movement of over 6 million volunteers in 90 countries, and you could be one of them! In Puerto Rico, the cleanup takes place simultaneously across dozens of beaches, making it easy to find a beach and get to work. And of course, remember to pack your swimsuit, because, in Puerto Rico, the "pool" is always open. 
If you're a nurse or studying to become one, consider spending one week as a volunteer in the town of Quebradillas. One Human Family Coalition is a local non-profit that organizes one-week immersions for nurse groups. The best part is that they'll take care of everything, from transportation to where you'll be staying. Then, once you've settled in the tropical oasis that you'll call home for the week, adventure out and explore the nearby beach or Quebradillas's downtown— both are five minutes away.  
After waking up fresh and renewed and enjoying the morning's sunrise yoga session, it's time to put your scrubs on and set out on community missions to deliver homecare to local patients. On other days, you might visit local schools to help educate schoolchildren on health-related topics. After both visits, you'll walk away bursting with gratitude to have discovered the warmth and resiliency that characterizes Puerto Rican people.  
After 4:30 p.m., you're free to explore the beauty of the west coast. Ask the team to help you coordinate a sunset horseback ride through the beach with Playuela Horse Rides or Tropical Trail Rides. Or, you might prefer to try out a delicious mofongo at Hacienda Don Jando before cheering for the local basketball team, Los Piratas (The Pirates). 
Things to do in Puerto Rico's west coast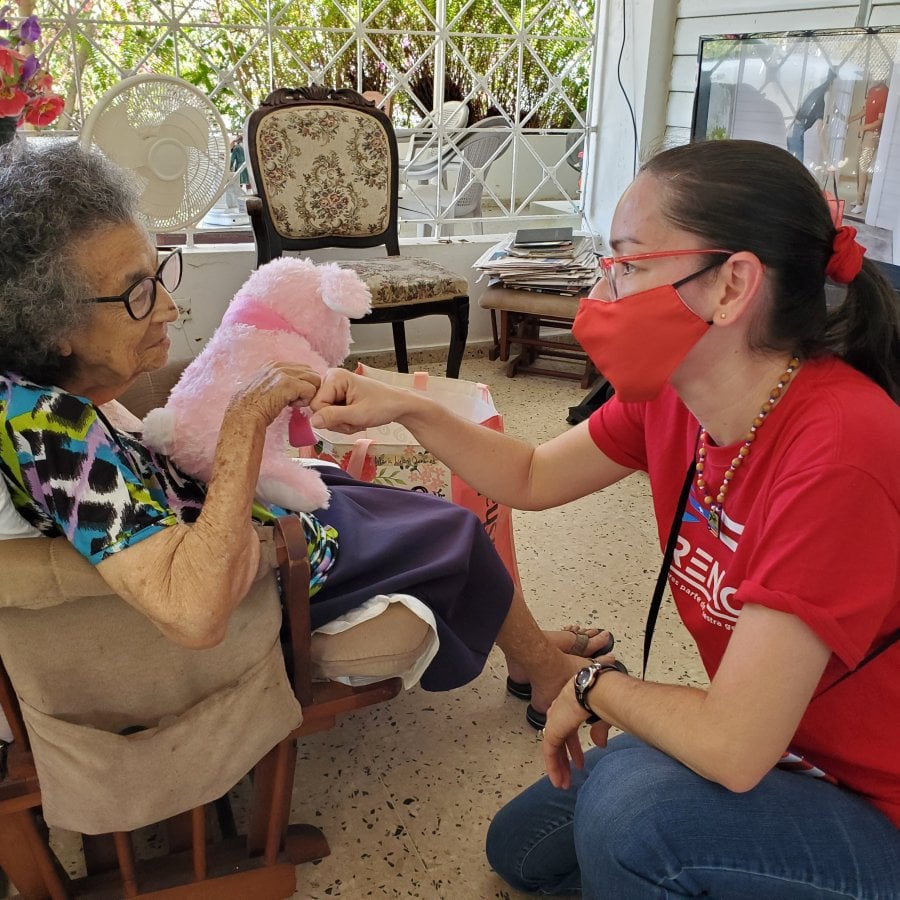 Puerto Rico Renace

 
Are you traveling with a group eager to make a difference? Then Puerto Rico Renace can help you make this a reality. Be a part of their one-day impact missions that include visits to local schools to hand out much-needed supplies. You'll be gifting local children with all the back-to-school essentials and bringing joy and provisions to senior community members. The towns on the agenda change depending on the organization's needs, with some groups headed to coffee-producing towns like Adjuntas and Lares, and others to popular east coast destinations like Loíza and Luquillo. Make the most of the town you're in by planning community visits with an impact. For example, if your mission takes place in Loíza, visit Maria de la Cruz Cave Historic Park, a community-led tourism project boasting an artisan's market and bomba dancing demonstrations. By visiting community projects like this one, you can be sure your vacation budget is going towards supporting the local economy and maintaining Puerto Rico's vibrant culture alive.  
Puerto Rico Renace plans their trips at least a month or two in advance, so if you want to help with their mission, you should contact them as soon as you book your trip.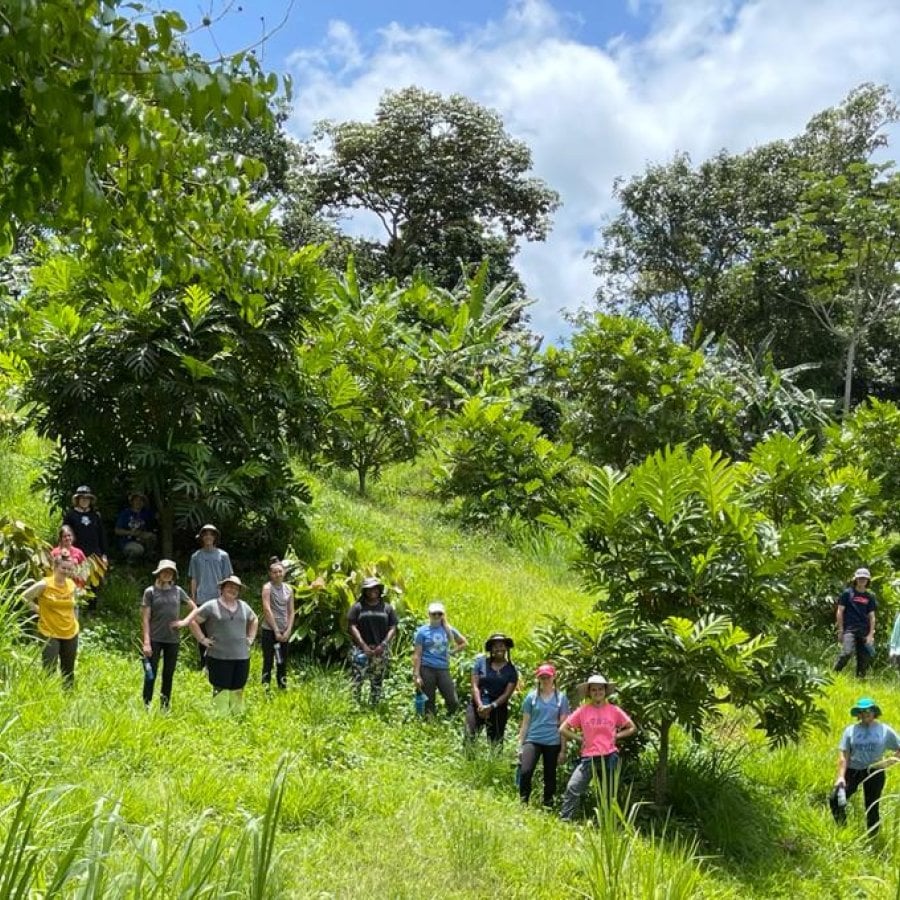 Here are some other organizations you can volunteer with: