Known as la Capital del Sol ("the Sun's Capital"), Luquillo boasts some of the most enticing beaches on the Island.
Just a half-hour's drive from SJU airport, this seaside getaway is sandwiched between Fajardo, Río Grande, and the Atlantic Ocean. More than 12 miles (19 kilometers) of spectacular coastline make this area a haven for surfers, snorkelers, and sun-worshippers alike.
Luquillo's al-fresco appeal extends beyond its powdery golden sand and azure ocean waves. The municipality borders El Yunque, the only tropical rainforest in the United States, where the peaks of the Luquillo Mountain Range rise as high as 3,525 feet (1,075 meters) above sea level. Its unique landscape, in easy reach of both the mountains and the beach, makes Luquillo an ideal destination for travelers looking to enjoy quality time in the great outdoors.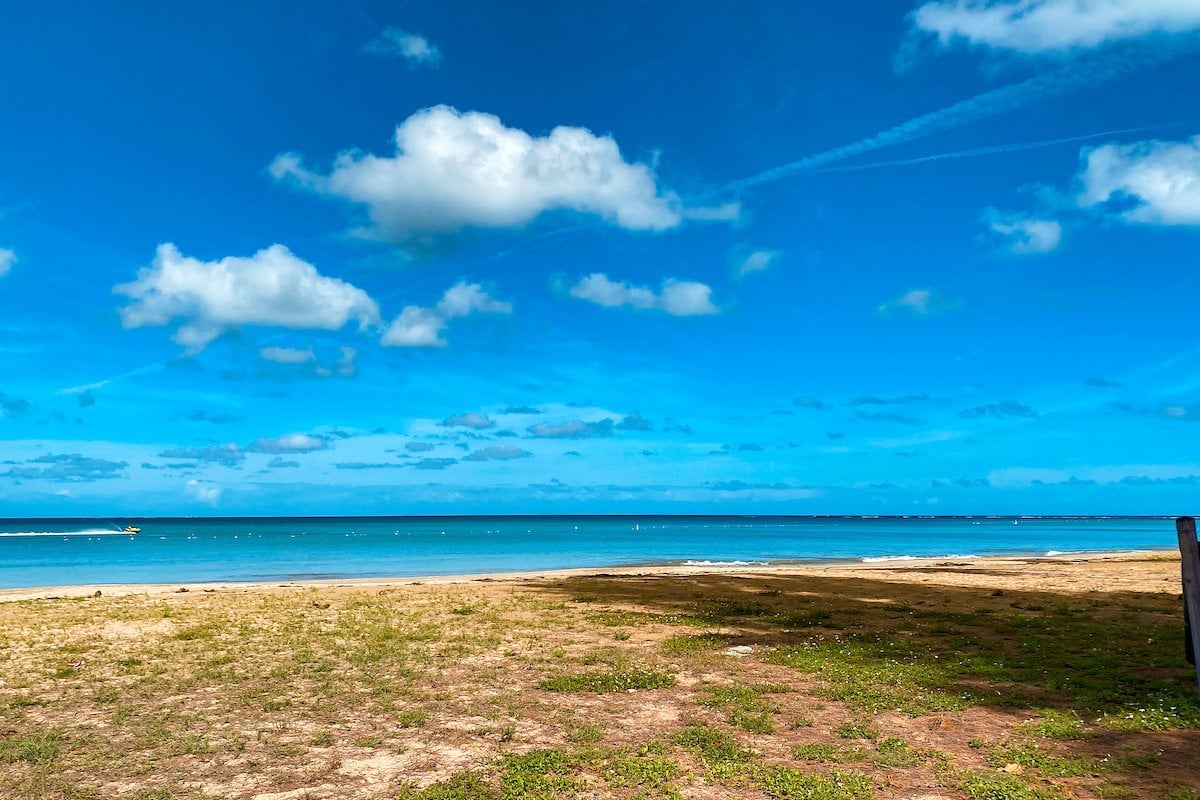 Beachgoers have only one problem in Luquillo: deciding which beach to choose. You won't go wrong at Balneario La Monserrate, a wide expanse with ample parking, restrooms and changing rooms, outdoor showers, and more than 25 gazebos for gathering with family and friends.
Playa Azul is popular for activities like swimming, snorkeling, paddle boarding, kite surfing, and kayaking, while Costa Azul, Mamayes beach, and Playa Fortuna are peaceful spots for setting down a beach chair or lounging in a hammock under the shade of palm trees.
Surfers from around the world come to hang ten in the stellar breaks at La Pared. This easily accessible stretch of coastline abuts Calle Herminio Díaz Navarro, where Boardriders Surf Bar offers cold beer, beach-friendly eats, a laid-back vibe, live music on the weekends, and its famous karaoke nights on Tuesdays.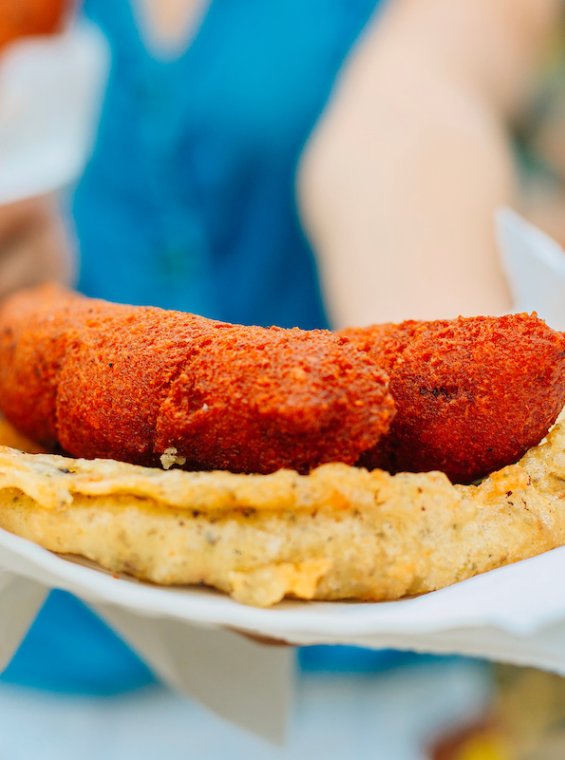 Quintessential Beachside Dining
As you drive along PR-3, keep an eye out for Los Kioskos de Luquillo, a roadside strip of restaurants, bars, and gift shops set along Luquillo beach.
No matter what cuisine you might be craving, chances are you'll find it here, from traditional Puerto Rican fare like alcapurrias and mofongo at Jíbaro's (kiosko #22) to locally caught seafood at La Parilla (#2) to deliciously doughy calzones and pizzas at Revolution Pizza Shop (#34). Bars like Tattoo Tavern (#17) and MojitoLab (#42) help patrons get tipsy with a steady stream of tropical cocktails.
More than a collection of places to dine and imbibe, Los Kioskos is a bonafide destination all its own. While many outposts are open all week, the action really heats up on the weekends, when locals flock here to spend their days off eating, drinking, dancing, and soaking up the sun rays. As reggaetón pumps through car speakers in the jam-packed parking lot, patrons toggle between downing daiquiris, grabbing a bite, and cooling off in the ocean just steps away. And the action doesn't stop when the sun goes down; bars keep the party going until 2 a.m. on Friday and Saturday nights.
Discover Puerto Rico's E-Newsletter
Paradise for Your Inbox
Get travel inspiration, news, tips and more delivered monthly.