Whether you're an aspiring surfer or a pro, Puerto Rico has some of the best surfing in the Caribbean. 
Puerto Rico is the ideal surfing destination: warm waters year-round, fun local surfing culture, and conditions ranging from easy, two-foot waves over a sandy bottom to tall, fast-moving barrels with reef breaks. Surf shops abound, many offering board rentals, lessons, or guided experiences.
The best surfing on the Island is around the northwest coast, from Isabela to Rincón, but if you only have time to explore San Juan you'll still find spots with exciting waves. From October to February, swells are at the peak, and during the summer things tend to be calmer.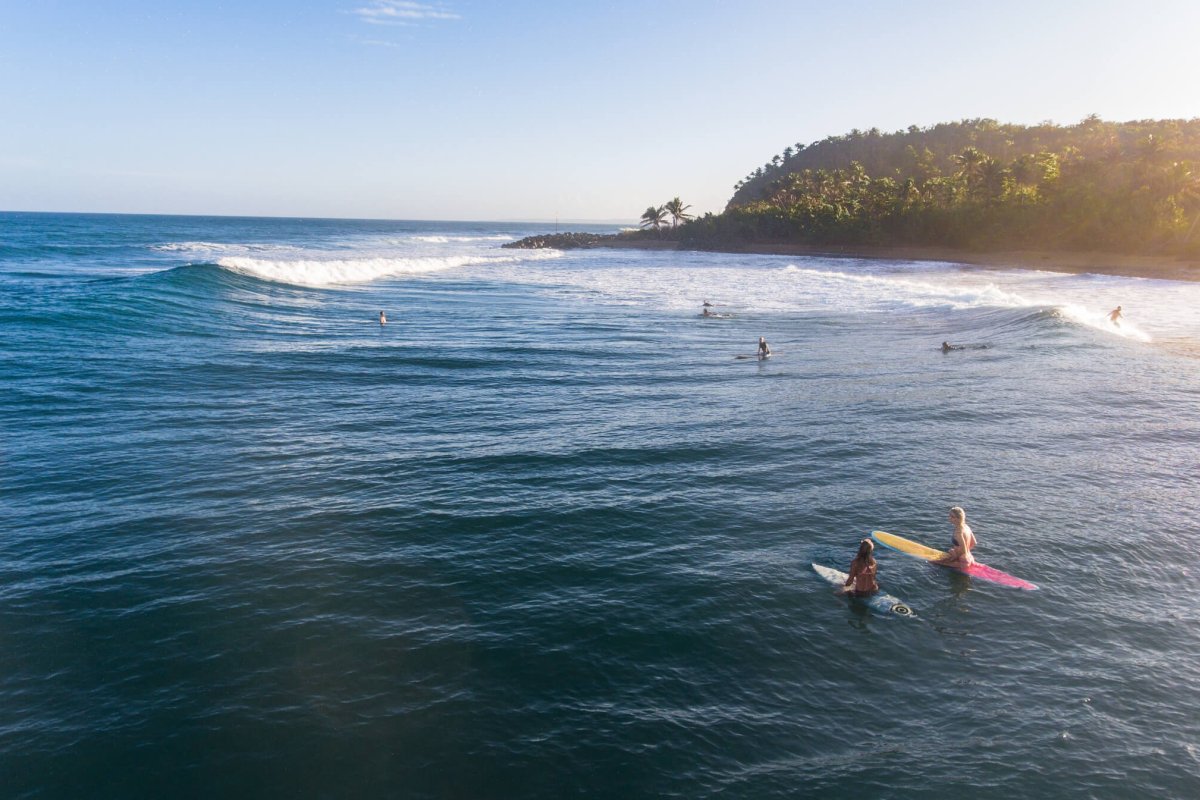 Rincón
The quintessential surfer destination, Rincón has a statue of a surfer in the middle of town. Located on the westernmost point of the Island, Rincón has beaches on the north and west coasts offering a variety of conditions suitable for experienced surfers. The most popular surfing beaches are Domes, María's, Tres Palmas, and Sandy Beach. There are several surf shops offering rentals, including Mar Azul Surf Shop, Surf Town Rincón, and Desecheo Surf Shop. For beginners who don't want to miss out, Rincón Surf School offers surf lessons and guided adventures.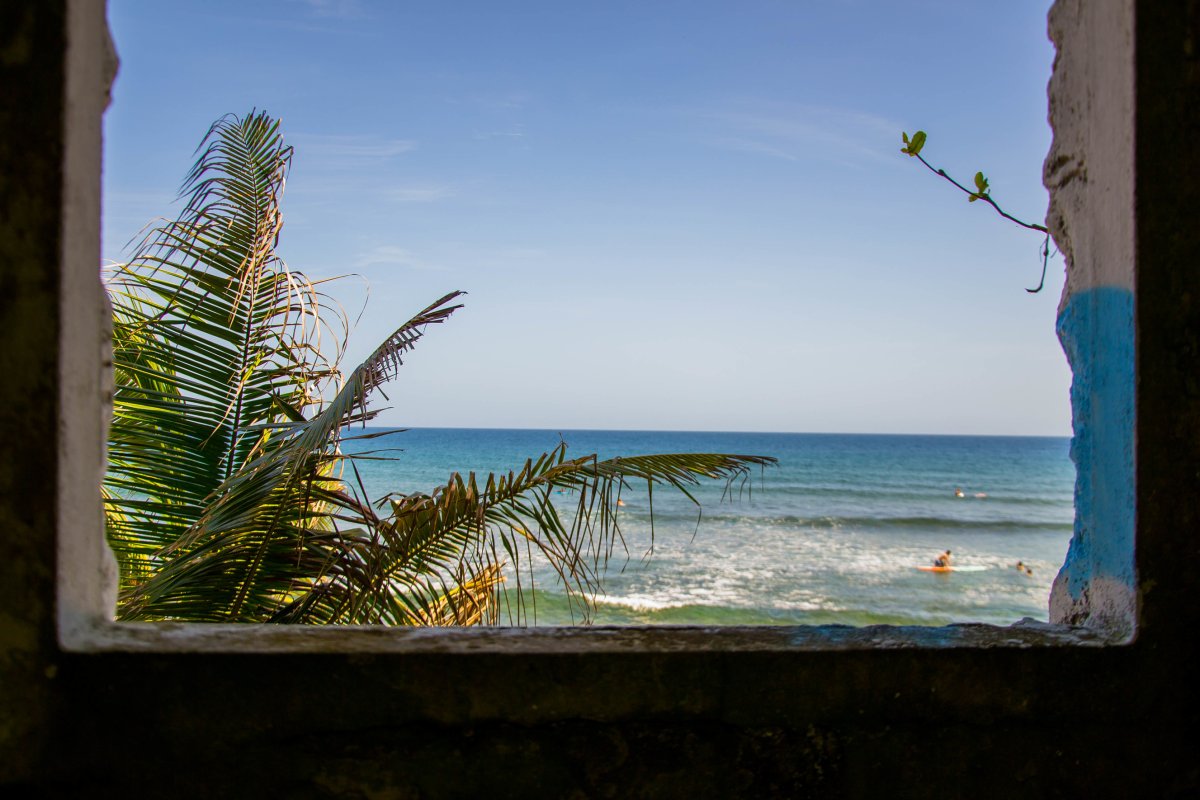 Aguadilla
Punta Borinquen, the nearly 5-mile coastline stretching from Crash Boat to Surfer's Beach in the northwestern town of Aguadilla, was designated the Caribbean's first World Surfing Reserve by the organization Save the Waves in 2018. Thanks to this designation over a dozen world-class surfing points, including Surfer's Beach, Table Tops, Survival Beach, Wilderness, Wishing Well, Manglito, Gas Chambers, and Crash Boat, are now protected. Well worth the visit by surfers of every level, Aguadilla offers over 300 days of rideable waves on some of the most beautiful beaches in Puerto Rico. Aguadilla also has many surf shops offering board rentals such as Surf Zone, Aquatic Dive and Surf, and Verde Azul Surf and SUP Shop, as well as a surf tour company, PR Surf Adventures.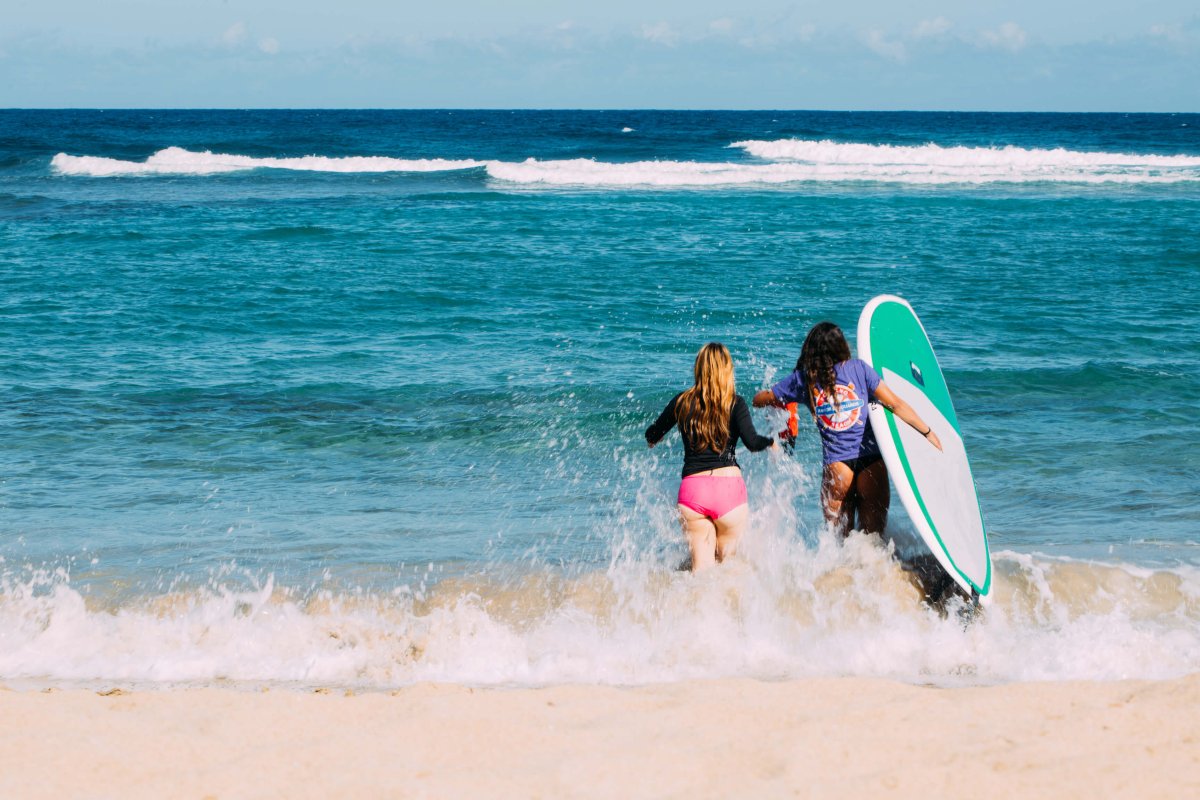 Isabela
Another popular surfing destination on the west coast is Isabela, with surfing conditions for all levels of experience. Middles Beach, a stretch of sandy beach with powerful currents and rocky sections offshore where the waves break, is the site of the annual Corona Pro Surf Circuit.
Jobos Beach tends to be livelier since this beach also has sections that are good for swimming. There are also a few restaurants and bars nearby. Hang Loose Surf Shop offers rentals and lessons, and is right on Jobos.
Other Beaches:
La Ocho
Located in San Juan and accessible from Escambrón beach, this area is ideal for experienced surfers. Nearby is La 8 Surf Shop (ocho means eight in Spanish), which offers board rentals; you can also coordinate surf lessons. Also located in San Juan is Spectrum Surf School which offers group and private lessons and board rentals.
La Pared
La Pared in the northeastern town of Luquillo is a good beach for beginners, with 3 to 5-foot waves with different size breaks over a sandy bottom. Surfing Puerto Rico Adventures offers surf lessons and board rentals.
Los Tubos
For an off-the-beaten-path experience visit Los Tubos in the town of Manatí on the northern coast. The beach faces northwest, creating similar surfing conditions as Aguadilla, and is one of the few beaches that can hold big swells. There are no surf shops nearby, so best to rent a board for the day in San Juan or bring your own.
View Places Mentioned on a Map
Discover Puerto Rico's E-Newsletter
Paradise for Your Inbox
Get travel inspiration, news, tips and more delivered monthly.