Skies above your head, sand beneath your feet…explore the Island's most remote shores. 
Beyond the white sands of Flamenco Beach, the vibrant life at Crash Boat, and a bit far from Isla Verde's bustle, lie some of the Island's best-kept secrets: off-the-beaten-path beaches. Along Puerto Rico's 300 miles of coastline you'll find several secluded beaches that are ideal for a quiet respite with friends or an afternoon of solo exploration. 
From hike-ins to easy finds, here are the top secluded beaches in Puerto Rico:
Beach day, safely! 
Learn all about Puerto Rico's climate, get real-time weather updates, and find resources to help you enjoy our natural wonders safely.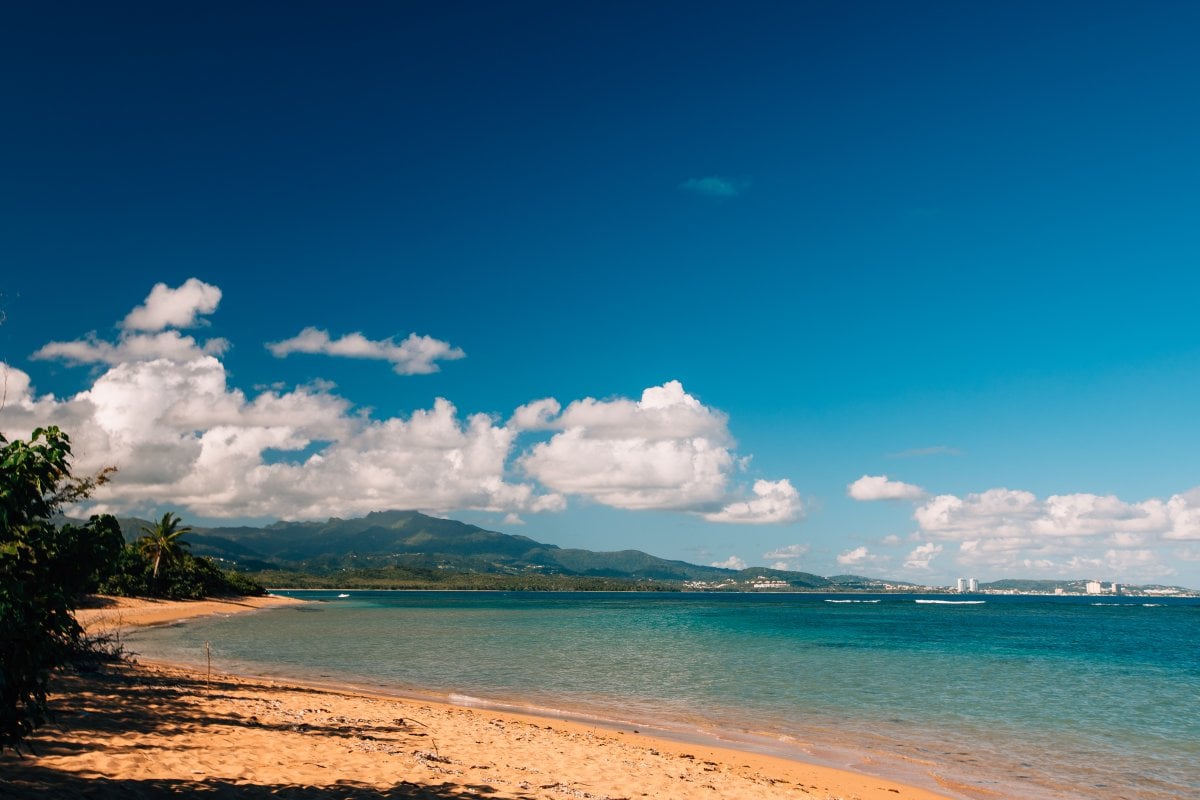 Playa Escondida
If it's got hidden in the name, it must be secluded, right? Playa Escondida, which literally means "hidden beach," is a real gem in the town of Fajardo. It only takes a 15–20-minute easy hike past the most remote corner of Seven Seas, a popular beach in the region, to access it. Dubbed one of the most peaceful beaches on the Island, you'll find gold-dust sand with soft waves caressing the shore. This paradisiac spot provides the perfect setting to enjoy impressive views of both El Yunque and the Luquillo coastline. Grab your towel, a book, and some friends, and enjoy your day under the sun away from the crowds.
Access: Easy to moderate
Explore Puerto Rico's Best Beaches for Relaxing
Playa Colorá
Suppose you head back to the path that leads to Playa Escondida and walk an extra five minutes in the opposite direction. In that case, you'll come to Playa Colorá, another secret pristine beach, with reddish-colored sand and turquoise waters. Because it is a bit of a hike, you'll need to come prepared with your own supplies, such as beach chairs, blankets, floaties, water, and snacks. There is not a kiosk or changing station in sight.  
Access: Easy to moderate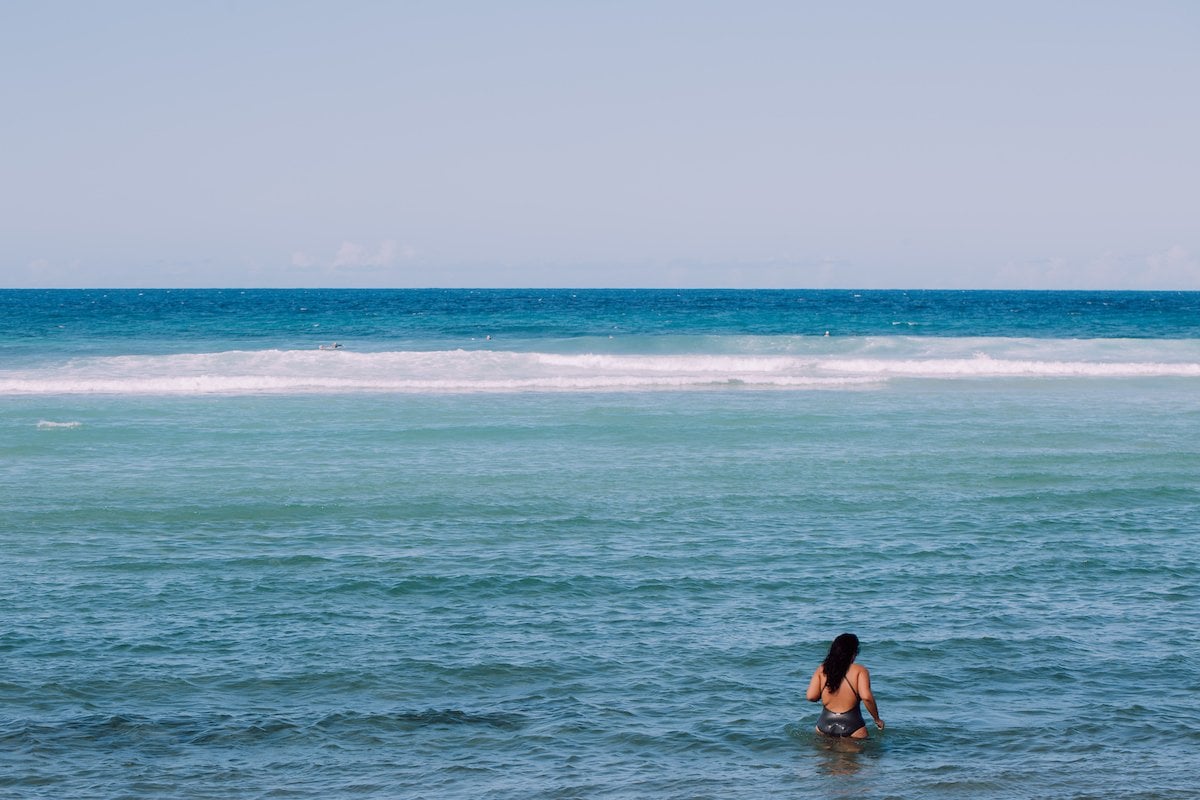 Pozo Teodoro 
If you're looking for a family-friendly, kid-safe beach that's also far from the masses, there is one just for you in the town of Isabela. Just minutes away from Jobos Beach is a natural two- to three-foot well known as Pozo Teodoro. The waves break over the rock formations (just like in Mar Chiquita, Manatí), making the tides shallow and serene. The water color changes through the day from light blue to deep turquoise and sometimes emerald green – depending on the time of day and how clear the skies are. This is a great place for quiet meditation, a little light reading, or simply to bask in the sun and enjoy the glorious ocean views.
Access: Easy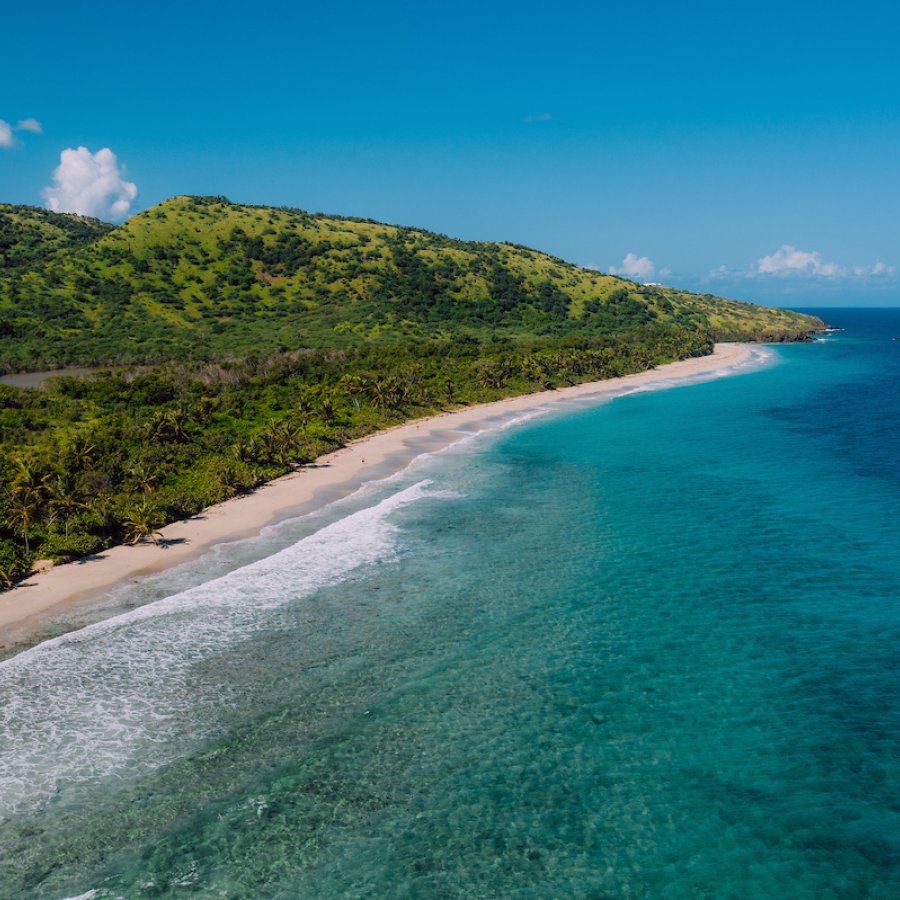 Zoni Beach
A hidden paradise steps away from the road! Zoni Beach in Culebra is a less populated beach than Flamenco, but pulls out all the stops with the diamond-dust sand and crystal-clear waters. The quiet and peaceful beach offers each visitor a unique experience. Depending on where you set up, you'll find natural caves, sea grapevines, and a few shade spots here and there. While walking along the shore, be on the lookout for turtle nesting sites, especially around April through June. There are no kiosks or restaurants nearby, so be sure to bring enough supplies for the day, and throw in a hammock for the ultimate relaxation experience.
Access: Easy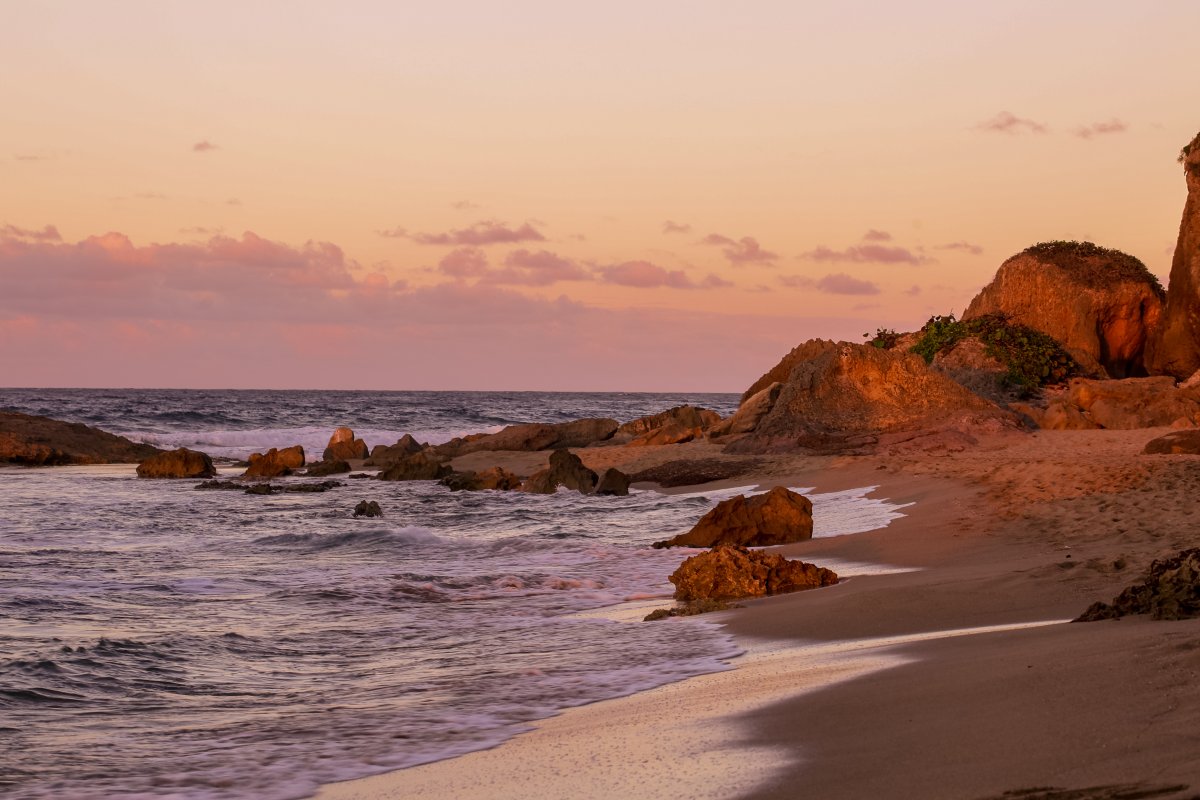 Survival Beach 
This beach in Aguadilla is quite the trek, but definitely worth the trip! Although not easily accessed – which pretty much guarantees it won't be crowded – the path leads to a secluded stretch of golden sand and clear blue waves. To tell the truth, you'll be pretty much by yourself (and your friends) once you get there. To find Survival Beach, you will start at nearby Surfer's Beach. From there, you will take a 15–20-minute walk along an artificial trail through the woods. Once at Survival Beach, you'll see that the coastline goes on for miles and is surrounded by a cave-like landscape, boulders, and rock formations. Be sure to bring sturdy shoes for the hike so you can make various stops along the way to take in the astonishing scenery and snap a few pictures.
Access: Moderate to difficult