Acclaimed for its white-sand beaches and active reef, Culebra is one of the major islands in Puerto Rico's archipelago.
Whether you're looking to immerse yourself in nature, beach hop, or simply unwind, Culebra will give you the peace and tranquility you seek, in a truly pristine place.
Culebra is located 20 miles off the coast of Fajardo, on the east side of Puerto Rico, and can be reached by a small plane or boat. The whole island is about 10 square miles and is divided into six barrios (districts). Culebra is surrounded by more than 20 cays bustling with marine life, making it an absolute haven for underwater adventurers and casual beachgoers alike.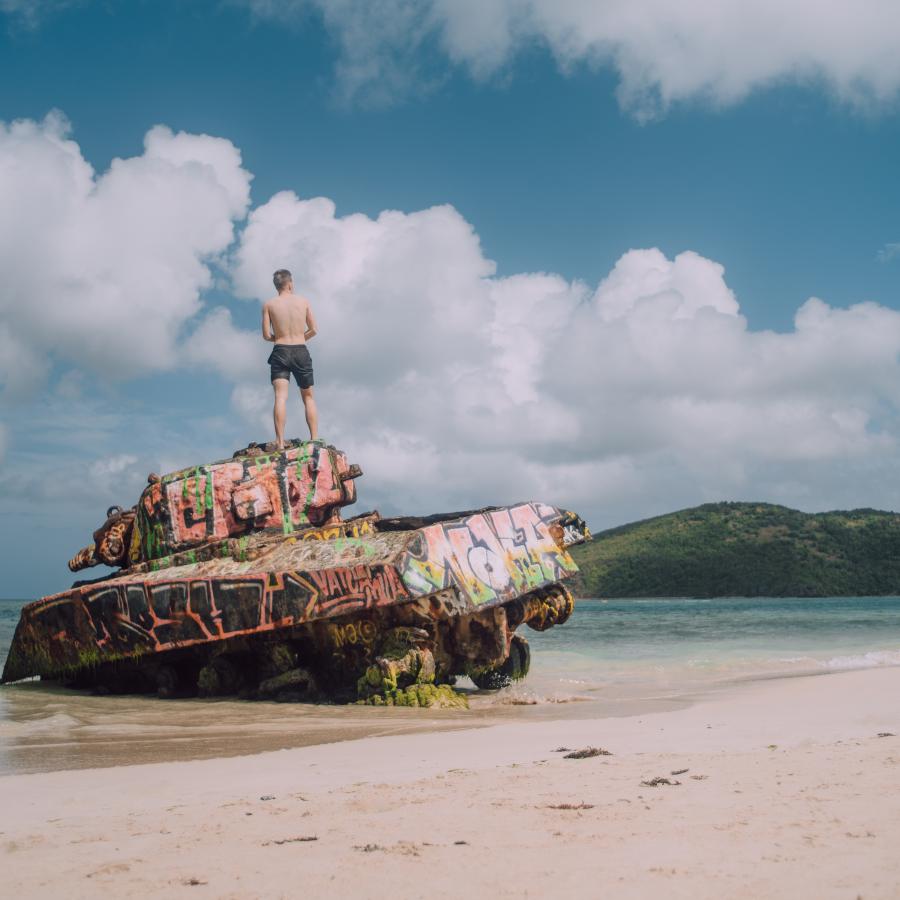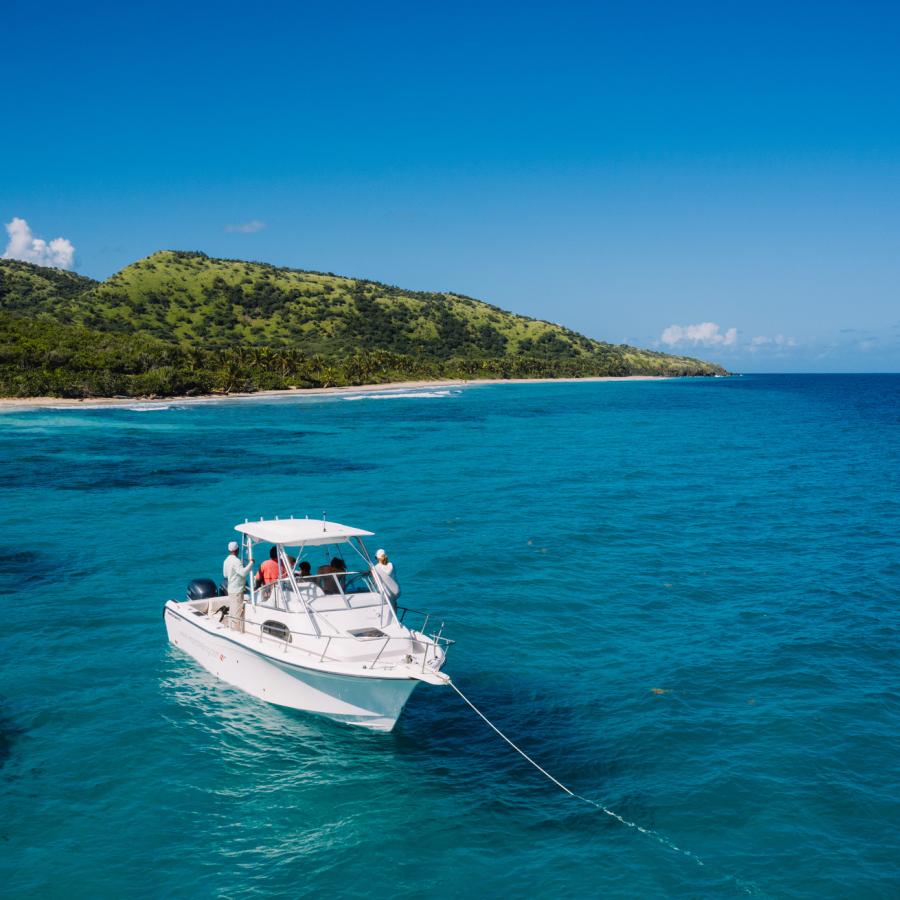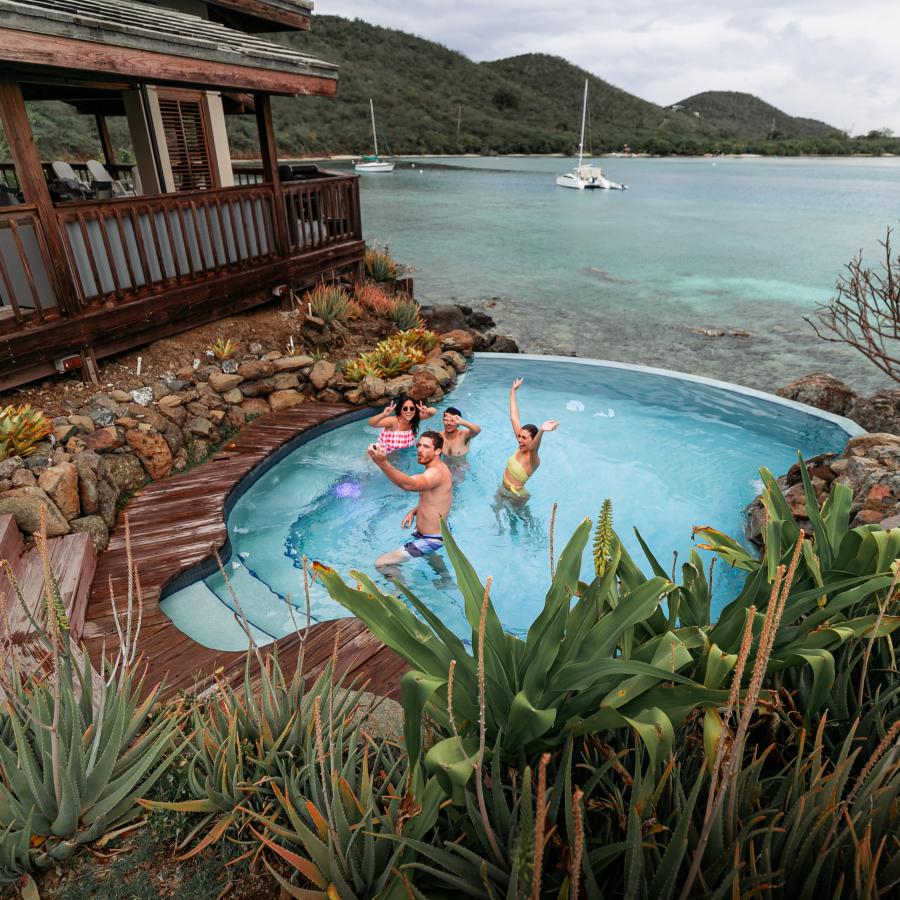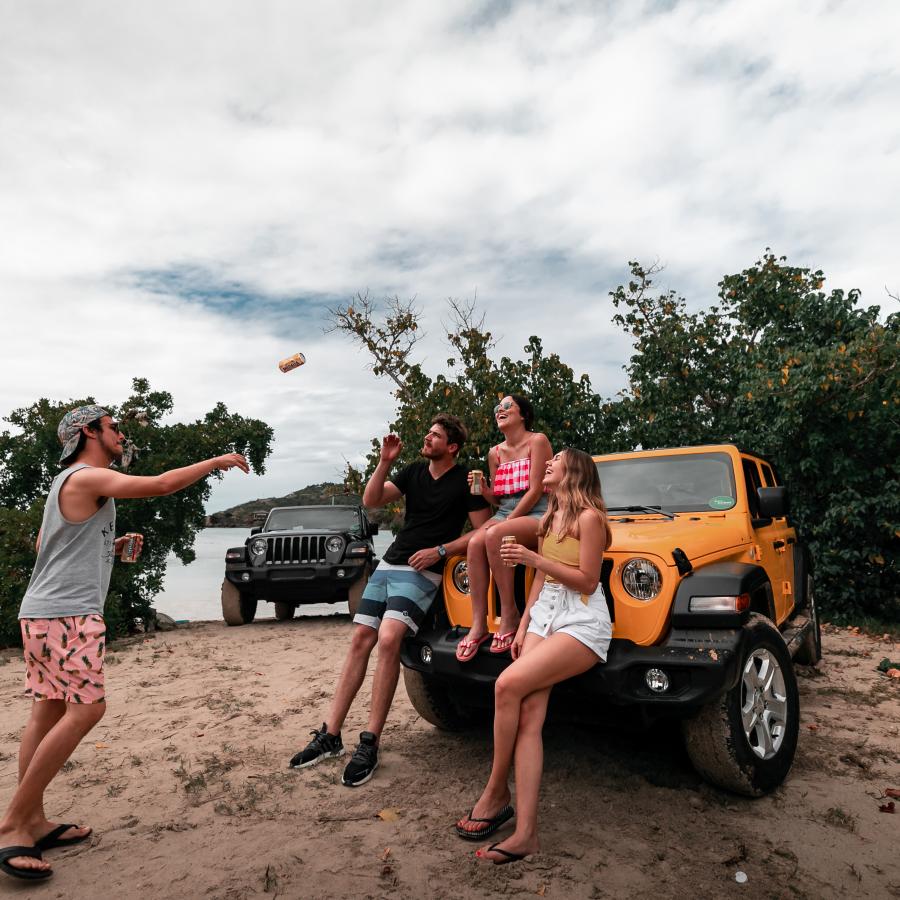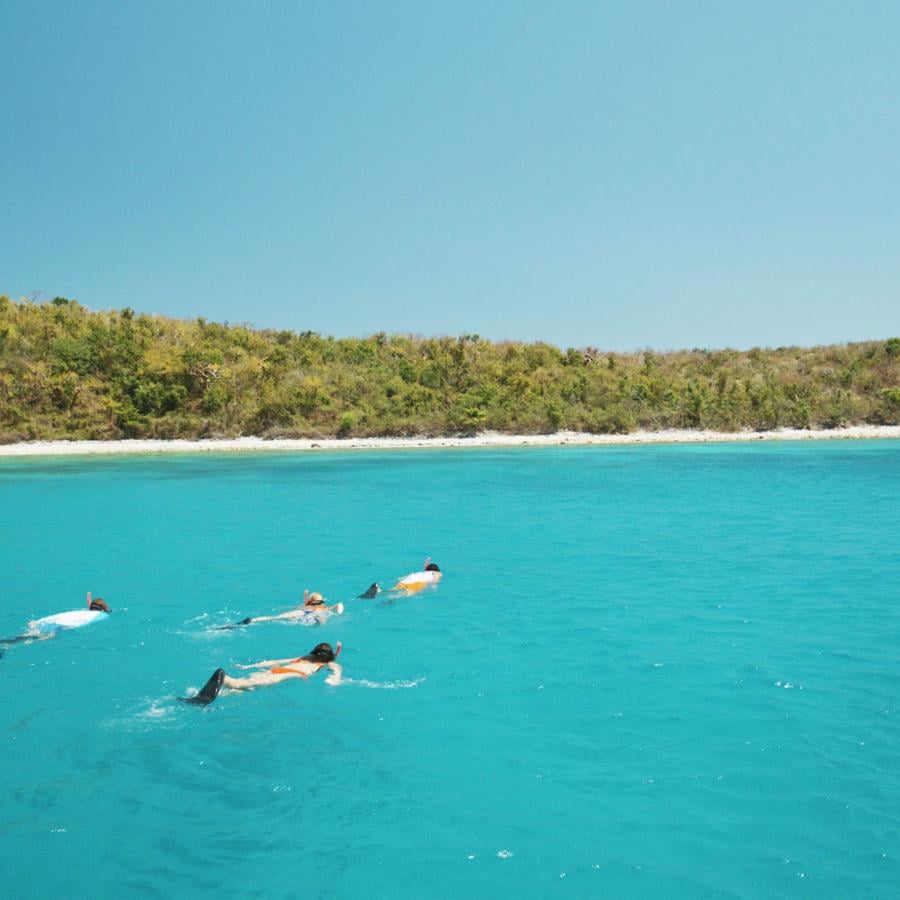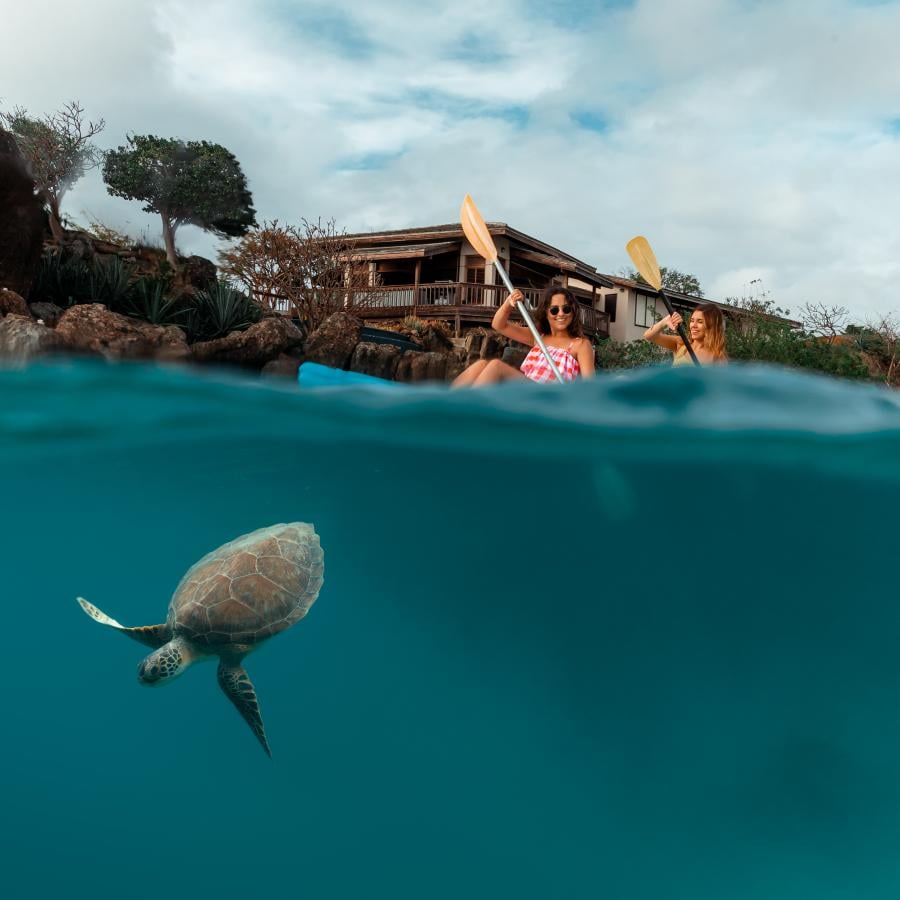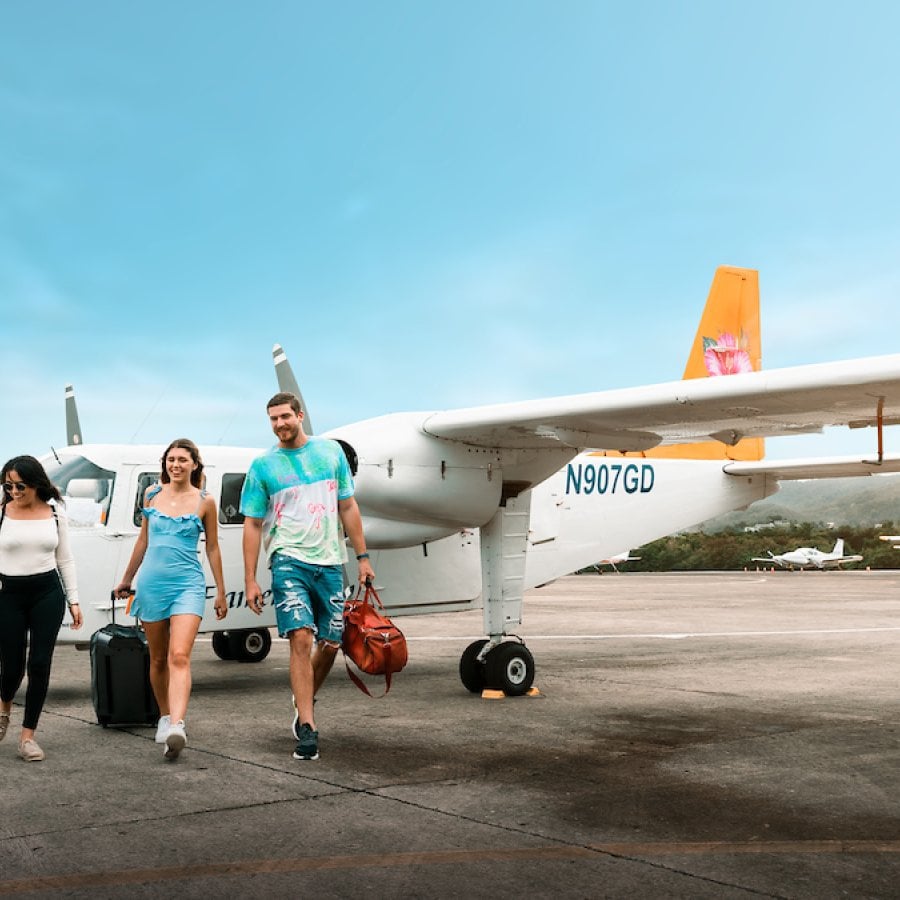 Getting to Culebra
Reaching Culebra can be done by air or sea. The fastest way is to catch a small plane departing from either SJU or Isla Grande airports (tickets range from $60–$90 per trip), and there is also a ferry that departs from the town of Ceiba (for $3-$5 and about 40 minutes from SJU airport).
Note: As of May 2023, all visitors must pay a $2 fee to reach Culebra by air or sea. This charge is included when purchasing your ferry ticket in the Ceiba terminal or from any digital platform selected and used to sell and reserve boarding tickets to the small island.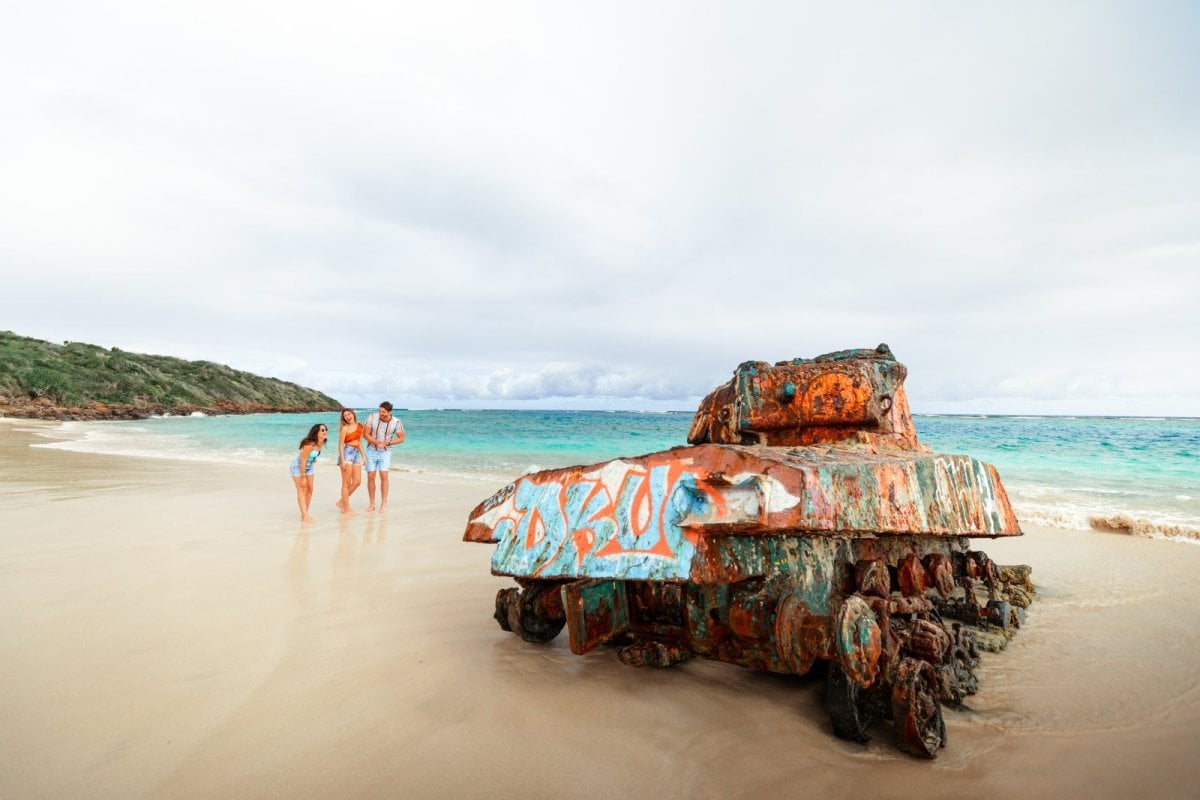 Things to Do
With its soft white sand, gentle topaz waters, and iconic Naval tank, an artifact from Culebra's time as a Naval base, Flamenco Beach is one of Puerto Rico's most sought after beaches. On this beach, you can often find people swimming and snorkeling or simply relaxing and snapping photos. Other popular beaches include Playa Carlos Rosario and Playa Tamarindo, which also shares its waters with Luis Peña Channel Natural Reserve.
Also part of Cayo Luis Peña is Isla Culebrita, an uninhabited island just a water-taxi away from Culebra's east coast. The island has six small beaches, of which Playa Tortuga is the most famous, and one man-made structure — Isla Culebrita Lighthouse, one of the oldest lighthouses in the Caribbean.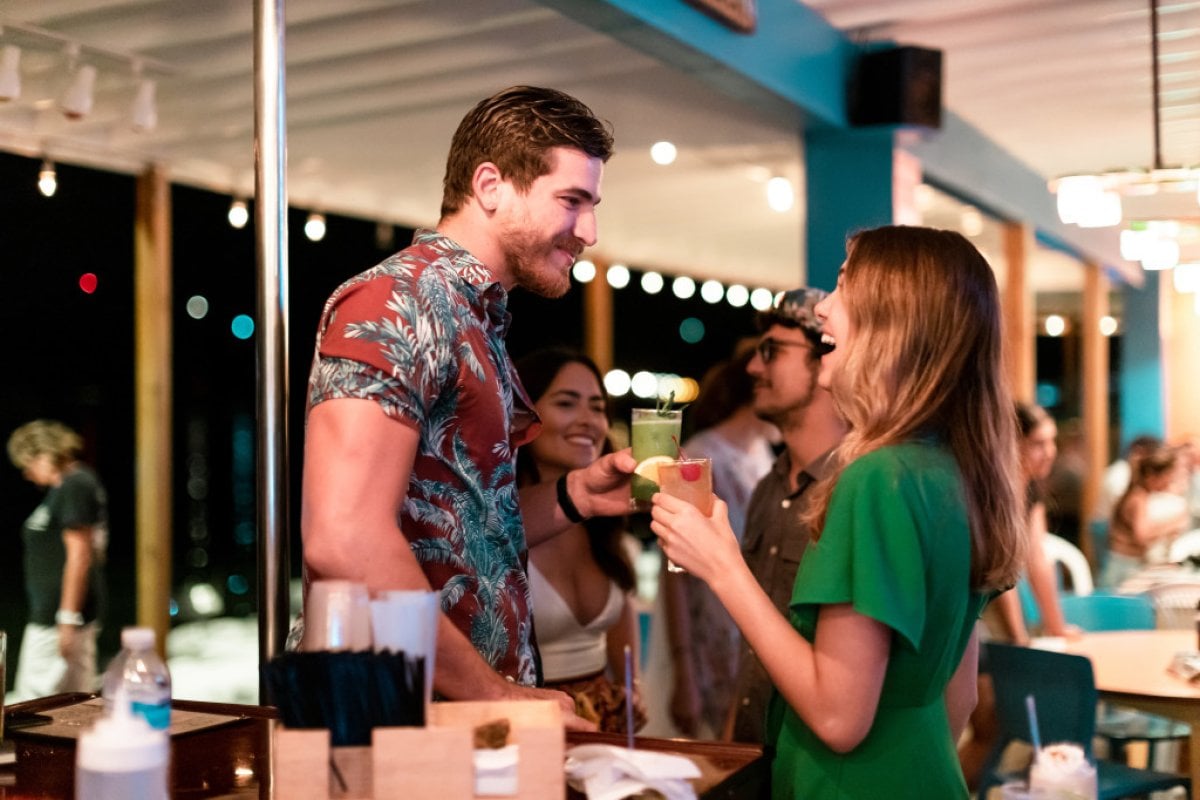 Where to Eat
Stop by the Dinghy Dock and enjoy fresh-caught specialties such as swordfish, snapper, octopus, and shrimp. The bold flavors and authentic Caribbean cuisine are not to be missed!
Susie's is another great choice, and their blend of Puerto Rican and Asian cuisine is an exquisite fusion of flavors. The restaurant's aesthetic and outdoor dining will enhance your experience.
Where to Stay
Nestled on the hillsides of Culebra, Club Seabourne is a mini-resort that offers an intimate escape for those who enjoy simplicity. Your stay comes with access to a pool, private dock, watersports equipment rentals, and even laundry service. Other top property includes the Sea Breeze Hotel.
You can also enjoy living the island life by booking a stay at one of the island's numerous guest houses, villas, and vacation rentals.
Discover Puerto Rico's E-Newsletter
Paradise for Your Inbox
Get travel inspiration, news, tips and more delivered monthly.