Whether it is beach hopping or beach bumming, Culebra is the place for sun!
Located 20 miles off the mainland, Culebra is known for having some of the best beaches in the Caribbean. With a laid-back and "withdrawn" atmosphere, the salt life is what this municipality is all about. 
Relatively less crowded than the beaches in the mainland, the sun-kissed locations in Culebra offer unique paradise experience found in varied settings. 
There are great spots to soak up the sun, from beaches surrounded by rocky hills to postcard-ready landscapes. Whether you choose to have fun at a world-renowned beach or relax at a more hushed place, you'll find the small island caters to nature lovers and those who seek to be spoiled by the Caribbean vibes. 
Note: Some of these locations are secluded beaches where you won't find restrooms, trashcans, or other facilities. Please be mindful and help keep the island's natural resources clean by packing out everything you brought. 
As of May 2023, all visitors must pay a $2 fee to reach Culebra by air or sea. This charge is included when purchasing your ferry ticket in the Ceiba terminal or from any digital platform selected and used to sell and reserve boarding tickets to the small island.
Beach day, safely! 
Learn all about Puerto Rico's climate, get real-time weather updates, and find resources to help you enjoy our natural wonders safely.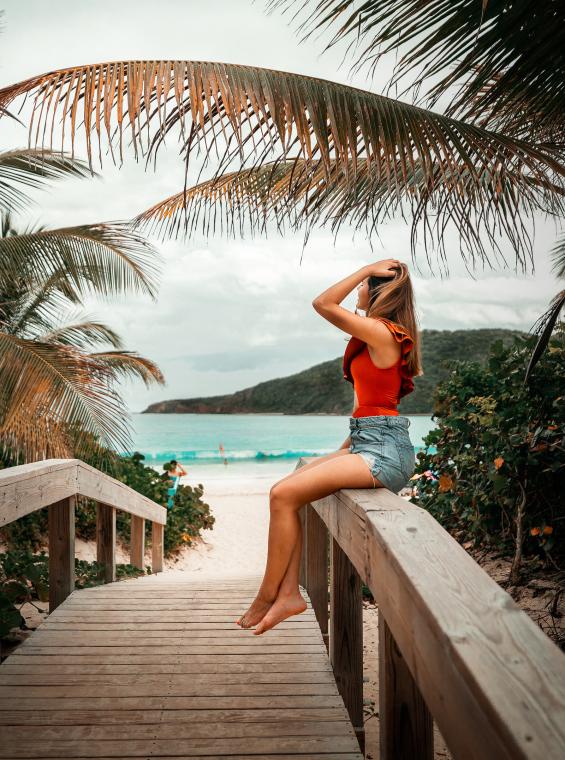 Here's a list of Culebra's top beaches:
Flamenco
If you visit Culebra and don't pass by Flamenco, did you even go? This is the top spot on the little island. The award-winning, world-famous beach is known for its crystal-clear waters and diamond-dust white sand. The beach is almost wave-less, making its conditions ideal for families with small children and those who want to practice water sports at different difficulty levels. The crescent-moon shaped beach changes the intensity of its turquoise color throughout the day and is surrounded by luscious green rolling hills for the perfect backdrop for an Insta-shot. 
Tamarindo
The place where you want to bring your snorkel gear is Tamarindo. This beach promises an aqua adventure for every visitor. This beach is less visited than Flamenco, which offers a more secluded and private setting, but a lot of fun for those who want to explore the underwater life in Culebra. The scenery is rocky and jagged with views of the Cayo Luis Peña. There's a good chance you'll encounter some sea turtles and manta rays while snorkeling or diving. There are no facilities at this location, so you'll need to bring everything you need, from food and water to beach chairs and maybe a beach umbrella.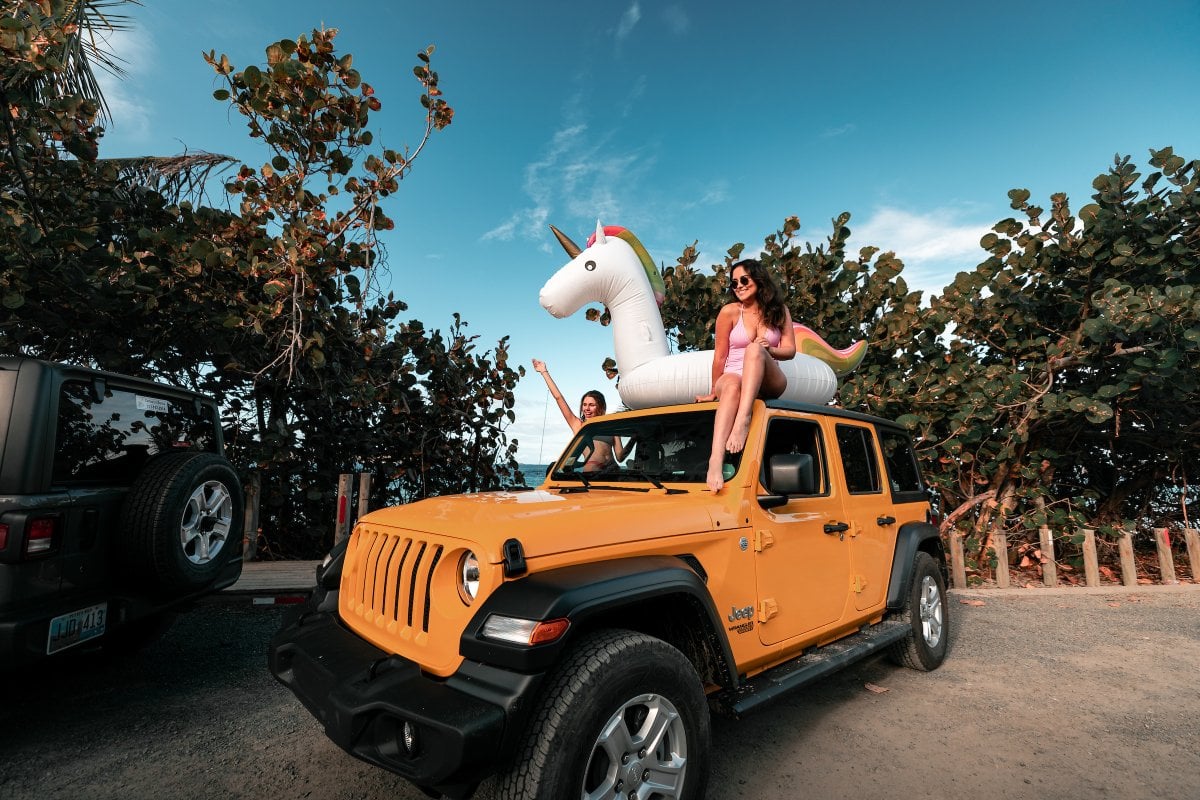 Zoni 
Do you like long walks on the beach? Then Zoni is the isolated paradise you've been dreaming of. The long strip of white sand stretches for nearly two miles with deep blue water crashing on the shore. Perfect for those who seek a romantic escapade or those who want a peaceful and quiet place to read, Zoni will impress you with its awe-inspiring scenery. At Zoni, you can enjoy the sound of birds flying above as they mix with the waves' soothing music. 
From April to June, you might encounter leatherback turtles' nests, so be mindful where you step. Bring a hammock and a pair of sunglasses for the ultimate relaxation experience. 
Resaca beach
Even more secluded than Zoni is Resaca (Hangover beach), home to Culebra's most challenging hiking trail, downhill most of the way. After climbing down rocks and following the maze of trees for half a mile, you'll complete the hiking path. The reward? A strikingly beautiful landscape with the topmost pristine beach in all Culebra. 
The chances of you having the beach all to yourself are high, making the experience even more special. There are no facilities or shade in Resaca beach, so you must bring plenty of water, food, beach chair, and anything else you might need for a day under the sun. Put on some sturdy shoes and set out to discover this secret haven Puerto Rico has to offer.