Discover the remote islets and tropical cays just off the coast of Puerto Rico.
When most people think of Puerto Rico, they think of a singular tropical island. In fact, Puerto Rico is an archipelago, or group of islands, with its main island eponymously named Puerto Rico. Surrounding this main island are more than 100 small islands and cays (also known as islets, which are very small sand islands that build up atop a reef). You can travel to some of these unique places by boat, plane, ferry, or in a kayak and explore a whole new side of island life that many tourists tend to miss.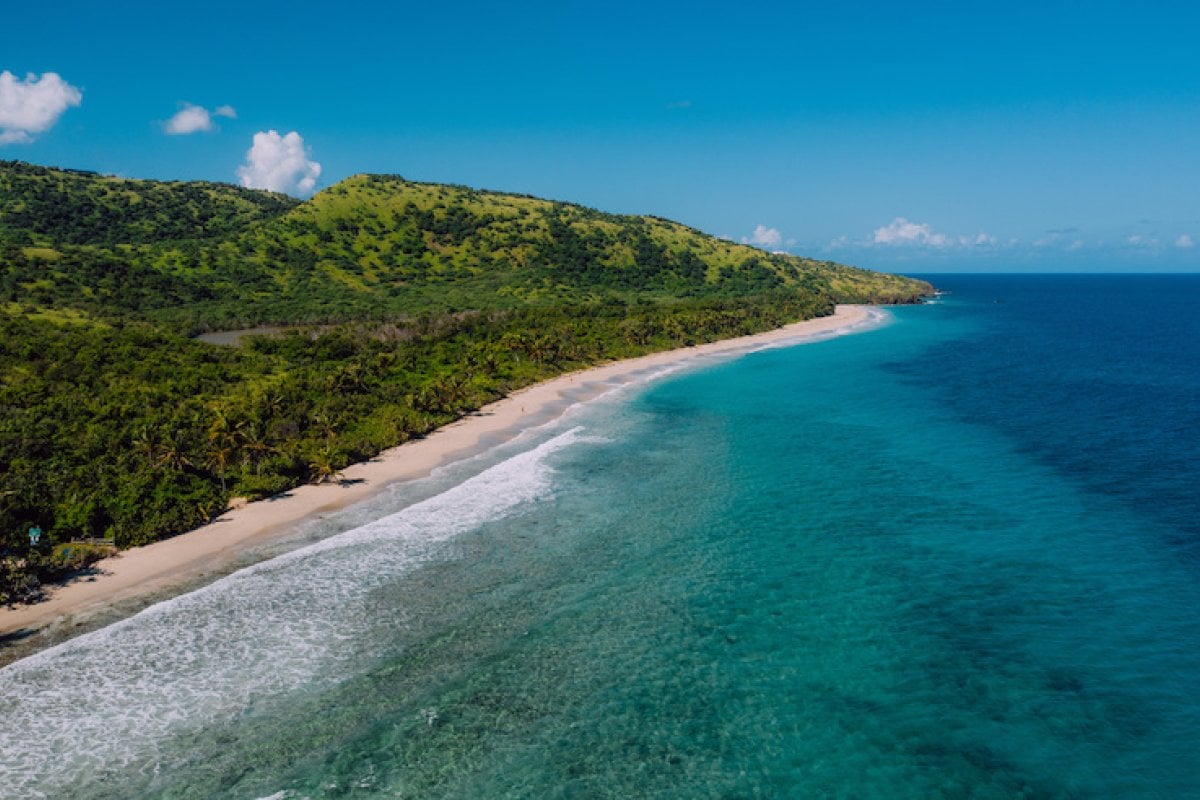 Stunning Beaches in Culebra and Vieques
Culebra has some of the most laid-back and serene beaches in the Caribbean, including Flamenco Beach, which is the most popular. Tortuga Beach on Culebrita, a smaller cay off the east side of Culebra, offers a space of serenity where you can kayak or paddle among sea turtles. For great snorkeling, try Melones on the main island. There's no shortage of aquatic adventures to be had here.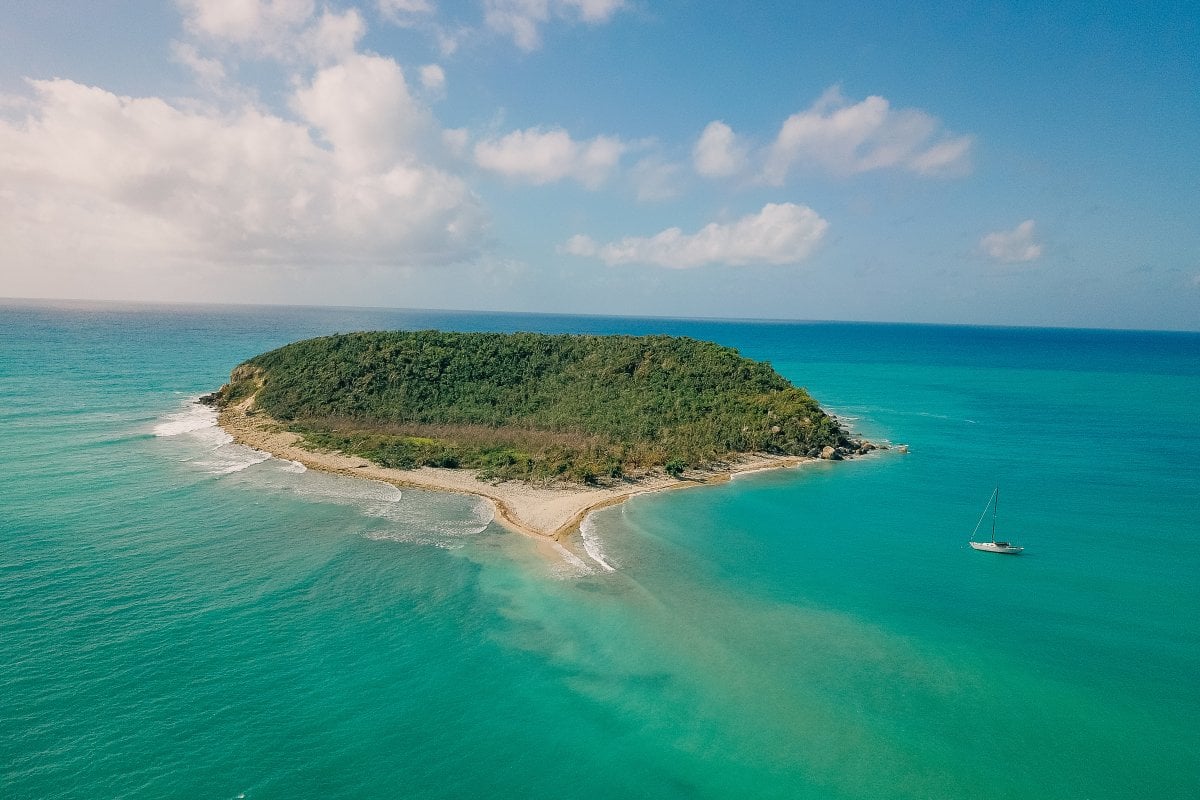 Vieques is another example of tranquil tropical island life. Here you'll find white sand beaches, such as Sun Bay, Esperanza Beach, and Media Luna, and even black sand beaches (the majestic Playa Negra). Don't miss a night tour of the bioluminescent bay. Located on the southern shores of the island, Mosquito Bay was officially declared the brightest bioluminescent bay on earth by Guinness World Records. The viewing varies depending on the phase of the moon and amount of moonlight, so contact the team at Black Beard Sports to find out the best nights to see the bio bay sparkle.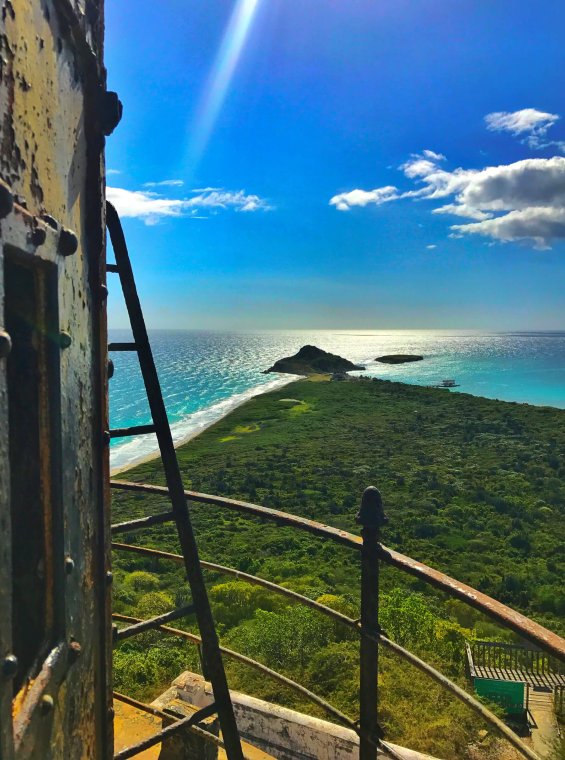 A Day Away on Caja de Muertos
Don't be deterred by the name: Caja de Muertos is coffin-like only in shape. This nature reserve off the coast of Ponce hosts unique flora and fauna and is often visited by leatherback, hawksbill, and green sea turtles. It's a popular summer destination for sanjuaneros, who trade the crowded city for beaches during the hottest months. 
To get to the island, travelers will need to take a private boat from Ponce. Once you're there, enjoy stunning beaches and a pleasant hike up to an old lighthouse. Avid bird-watchers will also be in heaven, as Caja de Muertos is a protected birdnesting area. If you're spending the whole day there, note that there are restroom facilities on the island, but you should pack a picnic lunch or reserve a tour that includes food, as there are no restaurants or snack bars. 
While in Ponce, be sure to visit Isla Cardona as well. This tiny island offers excellent snorkeling just a 15-minute boat ride from the Paseo Tablado La Guancha. Venture out with Waterland Adventures to experience the island's many trails, stunning reefs, and 1889 lighthouse.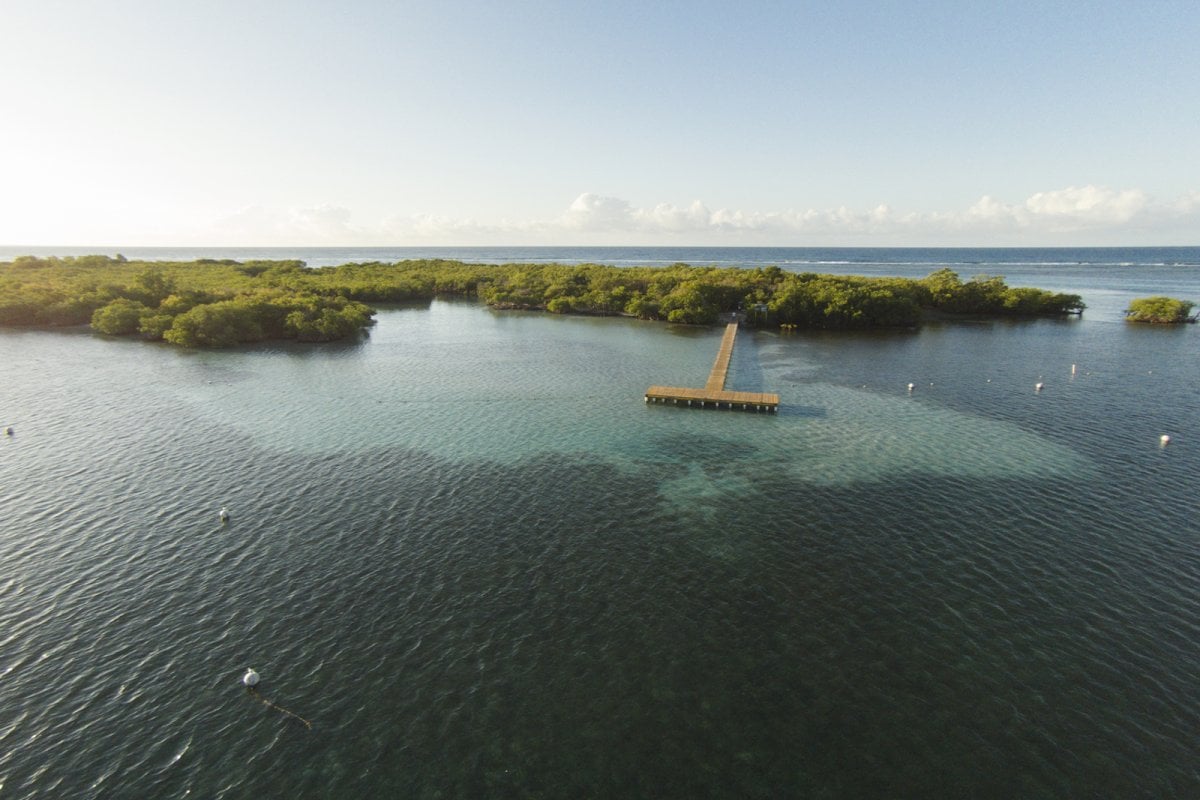 Perfect Relaxation at Gilligan's Island
Locals know Cayo Aurora—or Gilligan's Island—as a favorite spot to relax on the weekend. They'll pack up a cooler of drinks and food, grab a few beach chairs, and spend the day floating among the roots of the mangrove trees. The water's typically clear and the bottom sandy, so Gilligan's Island is a good snorkeling spot. There is a picnic area with bathrooms on the north side and plenty of shallow water areas for floating, which means you can bring the kids for a splash. Note: as of recent, you can only reach Cayo Aurora by kayak.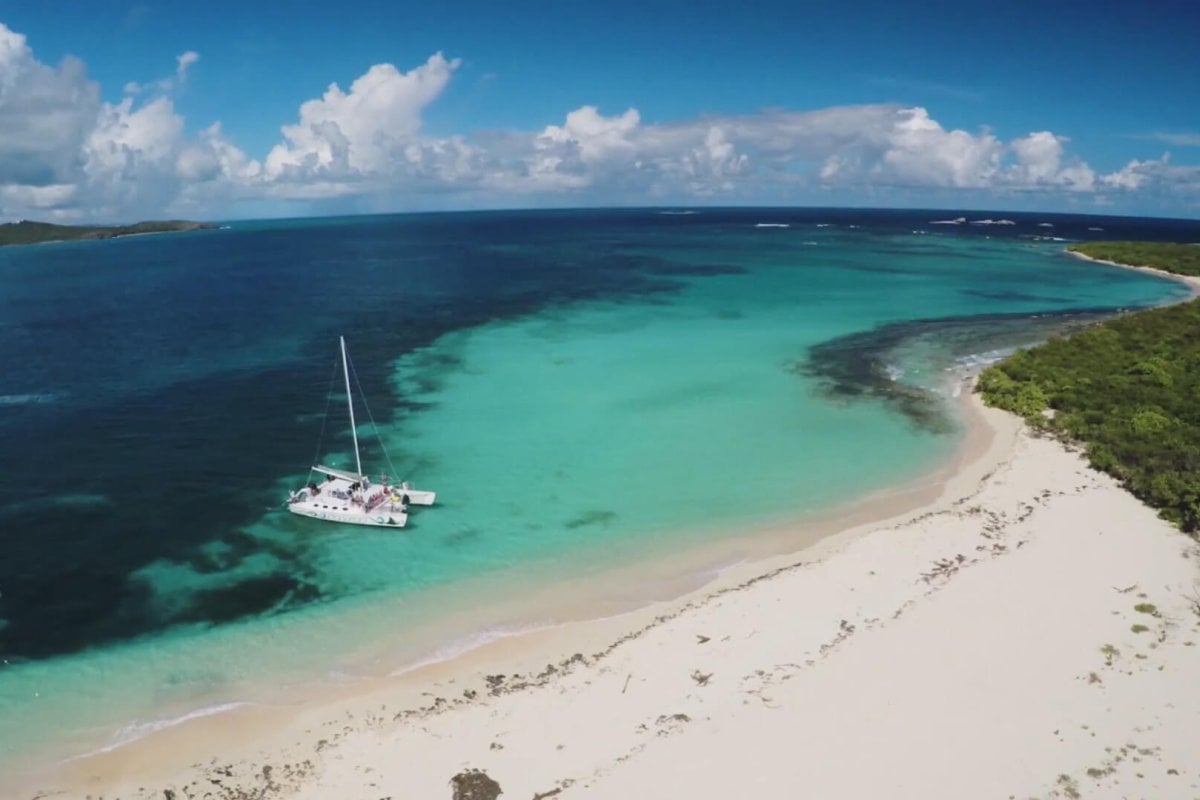 The Jewel of the East Region
Cayo Icacos is one of Puerto Rico's biggest and most beautiful surrounding cays. Located just off the coast of the East region, Icacos is a popular destination for sailing charters and catamarans, especially on weekends. Most of these depart from Fajardo and include lunch, beverages, and snorkeling equipment for exploring the crystal-clear waters. Or, board a water taxi to spend a day on the island—just be sure to pack all the supplies you'll need, as there are no facilities on the island.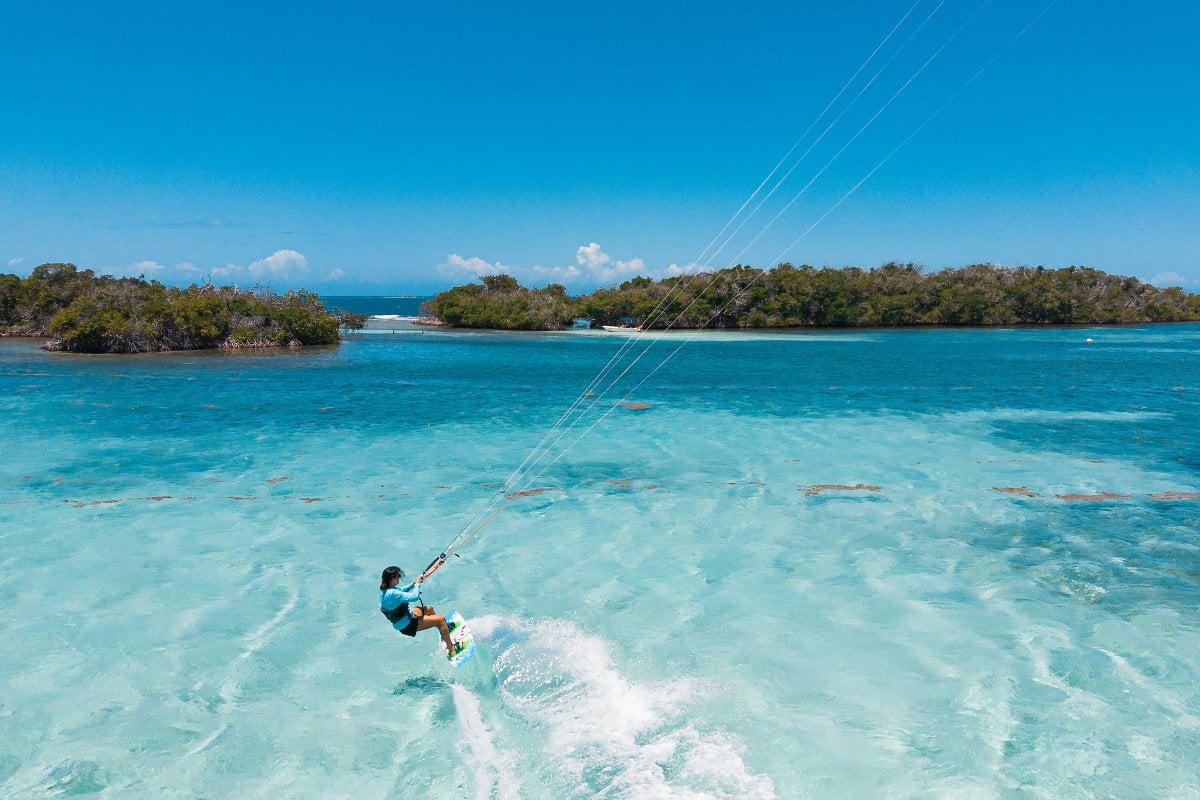 Water Adventures at La Parguera
La Parguera is the perfect place to enjoy exciting water sports. About 30 individual cays are part of this unique area, which is a nature reserve near Lajas. You can go kayaking, take kitesurfing lessons, or do some wakeboarding with Parguera Water Sports. Since the waters at La Parguera are clear and full of sea life, this is a fantastic spot to go snorkeling or to learn to scuba dive. What's more, La Parguera boasts the only bio bay in Puerto Rico that allows swimming or snorkeling in the glowing waters.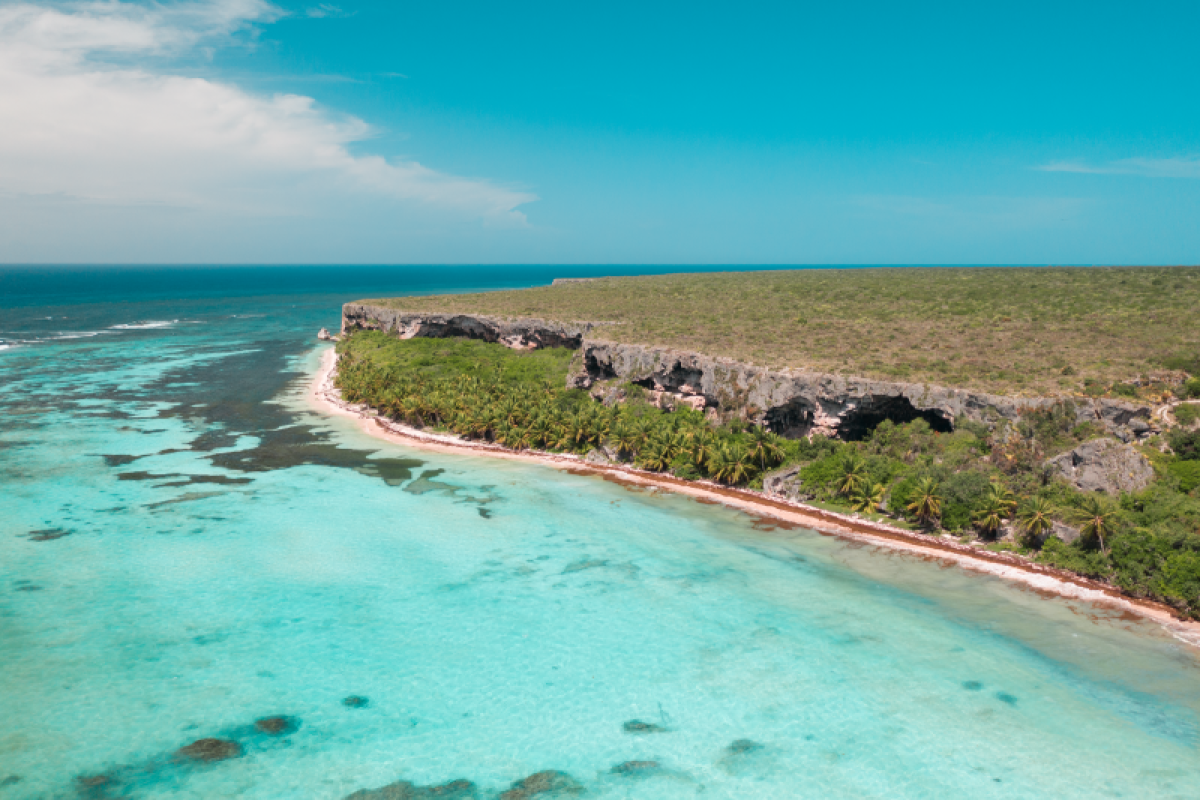 The "Galapagos of the Caribbean"
Ever dream of casting away to a deserted island where it's just you and the local wildlife? You can have this unique experience at Isla de Mona, the most remote of Puerto Rico's surrounding islands. Once inhabited by Taíno peoples and visited by pirates, this tiny island is sometimes called the "Galapagos of the Caribbean" due to its natural environment and endemic flora and fauna. Mona Island is accessed via a four-hour, 45-mile boat ride, but what you'll find once you arrive is well worth the voyage. 
View Places Mentioned on a Map