Experience more by taking it easy.
Has anyone ever told you that you need to stop and smell the roses? They might have even mentioned the phrase carpe diem or seize the day. Well, maybe it is time to take a step back and listen. Slowing down won't turn your vacation into a snooze fest, but instead, you'll take your time to relish in your environment and consciously direct your mind to be present. All it takes is a slight pause to be aware and enjoy life.
Think about it! You shouldn't need a vacation from your vacation once you're home. Instead, you should return with a renewed mind and a re-energized soul. And Puerto Rico is the ideal destination to do just that. So, breathe in the Island and let go of the rest… be present and allow Puerto Rico to show you its slower-paced life for a week of ultimate connection with both yourself and the environment. Fortunately, wandering passively in this Caribbean gem will only bring renewal to your body and soul, as well as permitting nature to breathe. Yes, it also makes it easier to be in harmony with the Island. Can't you just sense the calmness? 
Here's a recommendation to pace yourself and enjoy the vibrancy, tranquility, and natural wonders the Island is ready to showcase. 
Note: Choosing where to stay is essential, especially if your goal is to stay away from the bustle of the city. There are plenty of eco-friendly, laid-back properties to accommodate you, and most of them carry the amenities and service of a resort but are away from the crowds. To make this trip have a full impact on a local family, choose smaller paradores or haciendas, vacation rentals, or glamping sites to ensure your disconnection from the outside noise. 
Escape to a Parador in Puerto Rico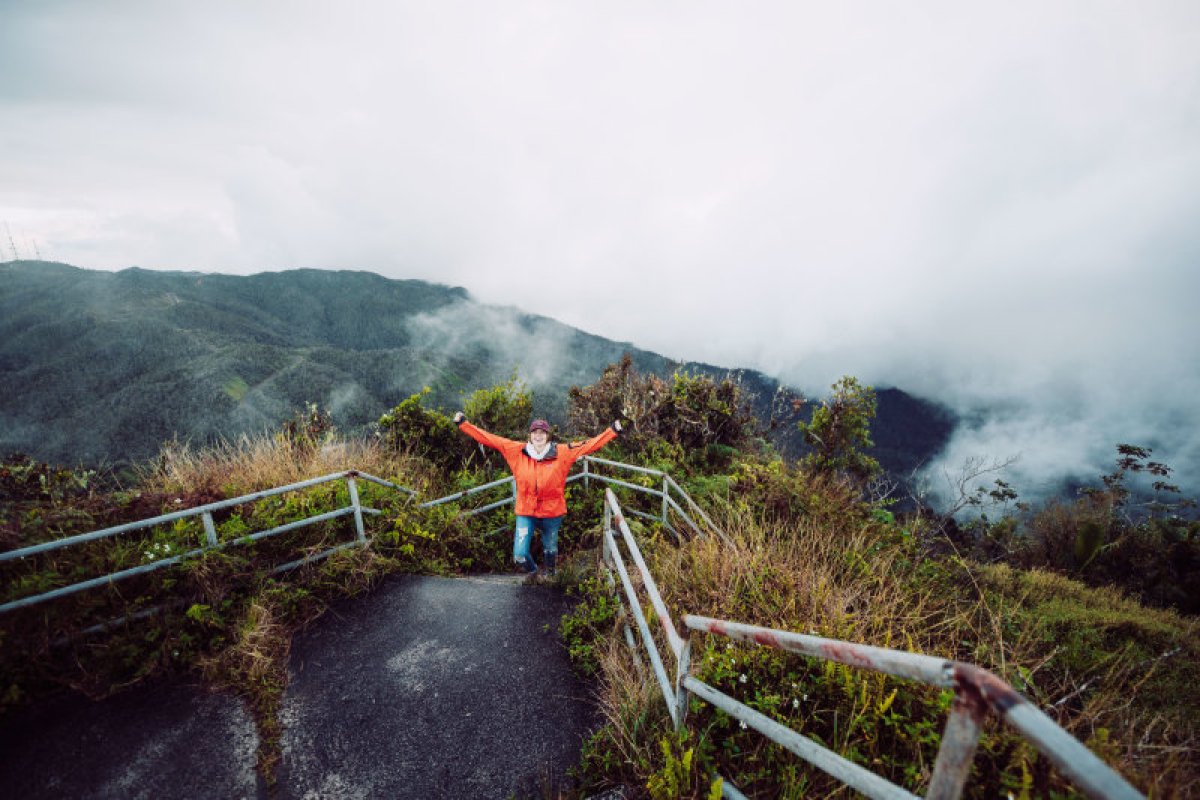 Day 1: Forest therapy upon arrival
Slow travel doesn't mean "lazy travel;" it is the complete opposite. In fact, it is an opportunity to seek immersive experiences that provide a deep connection with your environment. So, kicking your days off with some wandering, aka hiking, is the perfect idea to set the tone for the rest of your stay. And you best believe that Puerto Rico is anything but short on hiking trails. From east to west, north, and south, you'll find an adventure walking the land that the Taínos once inhabited. 
Unlike other times you've gone on vacation – where you rush to take in as much as you can from the destination, you need to start practicing the art of slowing down, and that begins by sleeping in and not rushing your morning. Whether you're staying at an eco-lodge like Hacienda Horizonte in Utuado, a parador like Combate Beach Resort in Cabo Rojo, or a treehouse nestled near El Yunque in Río Grande, you must first look out the window and breathe in the fresh Caribbean airs. Then, clear your head of all stress and thoughts and prepare your mind for a day of enthrallment in nature. 
Remember, this trip is not about packing the most activities in the time you have, but being fully present in the ones you carefully choose to partake in. Once you're ready to leave your hotel or rental, head to a coffee shop, coffee hacienda, or panadería (a local bakery) to get that energy boost that can only come from a cup of café. There, pair your java with a local pastry – like a quesito and watch people pass by… you'll get a sense of the vibrancy of boricuas in no time. You can also take this time to brush up on your Spanish (or maybe not, most locals speak English) and mingle with a few people to ask for recommendations. There's nothing kinder than a Puerto Rican helping you fill your schedule with meaningful experiences.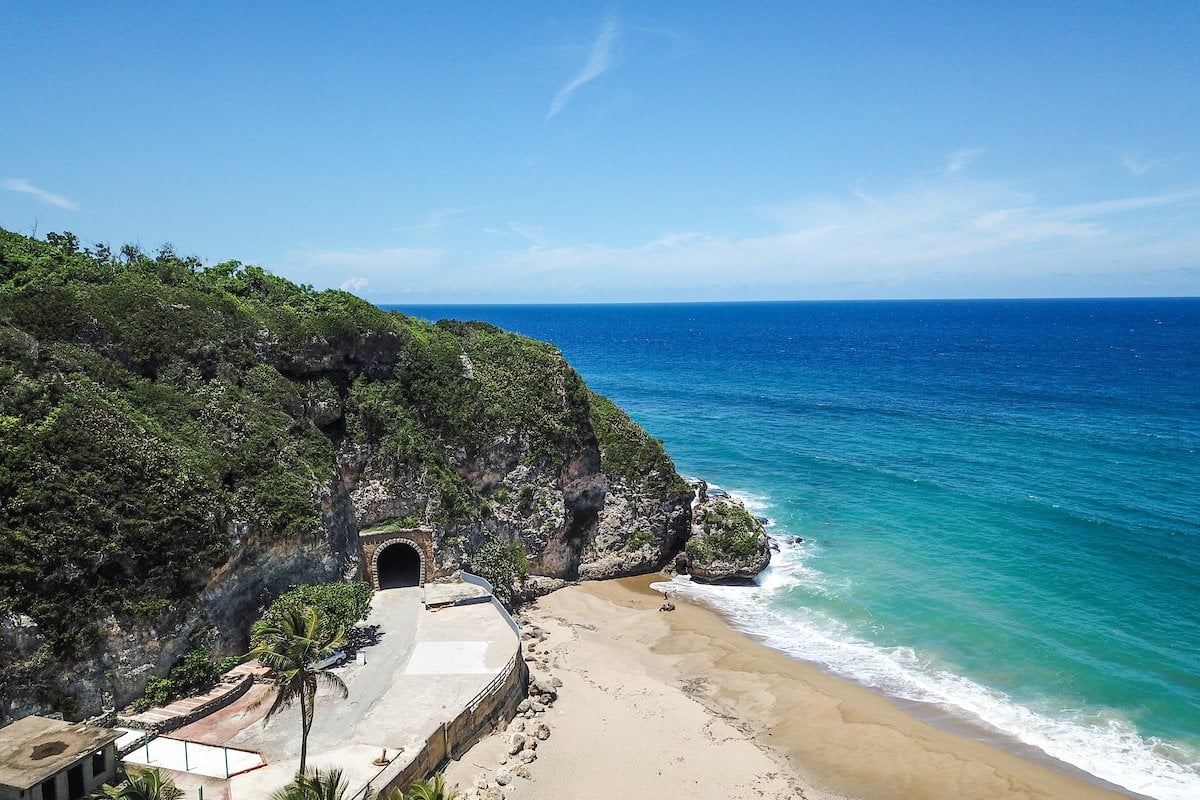 After you've fueled up both physically and mentally, hit a nature reserve or forest to complete a trekking trail and be swept away by Puerto Rico's natural wonders. For those near the west coast of Puerto Rico, an easy and popular hike takes place in the stunning Guajataca Forest in Isabela. With 27 miles of trails, enjoy Puerto Rico's diverse ecosystems, practice your bird calls, and mesmerizing in its natural beauty. One of the trails leads to Cueva del Viento, a well-known cave where you can let your inner explorer out. Nearby, you'll find one of the most pristine and secluded beaches where you can walk around the shore or dip your feet in the soft waves. If you find yourself in the central region, head over to Toro Negro State Forest (spread over six different municipalities), where the Island's highest peak is. Bring your swimsuit or a change of clothes, as you'll be tempted to jump in one of the many rivers and natural pools you'll find within the forest. And, if the east coast is what called your attention, you can't miss all the beautiful paths in the only subtropical rainforest in the United States National Forest Service, El Yunque National Forest. From easy to challenging, the trails of El Yunque will be filled with giant ferns, some coquís singing, and will lead to cloud forests or a stream. Hike up observation towers, manmade aisles, and stunning waterfalls for an unforgettable day. Whichever trail you choose to follow, the important thing is to keep your own pace and purposefully take in everything that surrounds you. This is a perfect way to exercise mindfulness.
To complete your first day "taking it easy," enjoy a nice authentic dinner like a true local. Visit restaurants like El Terruño or La Fonda Gourmet in Luquillo for a delicious mofongo, Desecheo in Aguadilla for the best-fried snapper around, or Asador San Miguel in Naranjito for the best mountain views at dinner. 
Day 2: Road trip to ease the mind
And who says slowing down means not doing anything? Prepare yourself for a nice road trip around the coast of Puerto Rico, where your destination is Cabo Rojo, one of the most relaxed towns on the Island. Before embarking on this could-be-lengthy trip (depending on where you're staying,) go to your local panadería or closest mini-market to pack up on snacks, a neverita, and some drinks for the road. Yes, this is how you make an authentic, laid-back road trip at La Isla del Encanto. Pro tip? Buy a few bread rolls (ask for pan sobao), break bread with your friends, and sip on an ice-cold malta in the car while listening to this playlist with the windows down!
Once you're in Cabo Rojo, head over to the Cabo Rojo National Wildlife Refuge, where you can bike around, visit the bright pink salt flats (oh, the pictures will be stunning), and hike up the Los Morrillos Lighthouse. The cliffside structure overlooks the Caribbean Sea and is the second lookout tower built under Spanish rule – check the National Register of Historic Places! 
And, if you're in the mood for more panoramic views, pass by the popular Puente de Piedra for that off-the-beaten-path feel. Finally, spend the rest of your day at La Playuela (locally known as Playa Sucia,) an awe-inspiring beach full of scenic views and explorable wilderness. Does it get slower than achieving the perfect suntan?
Set time apart to have dinner at Marina 308, a casual oceanfront restaurant ideal for sipping some cocktails, trying some local beers, and enjoying the catch of the day.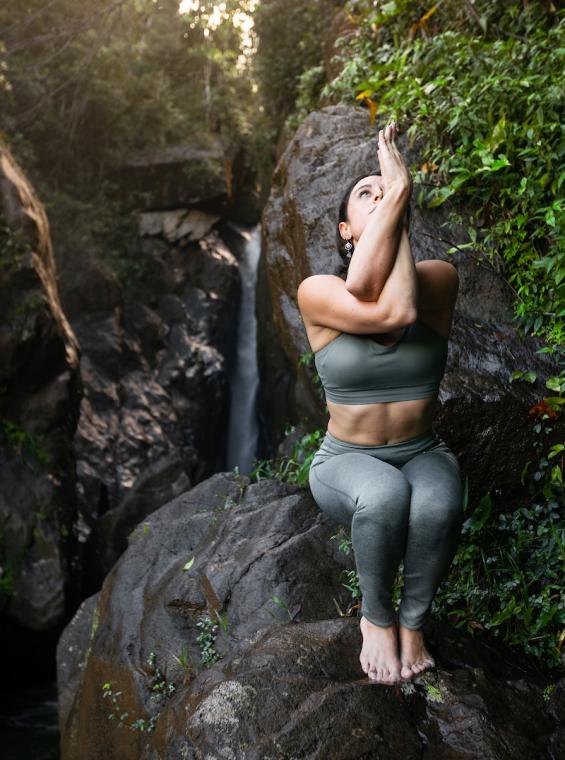 Day 3: Stretch and refresh
You've just road trip your way to Cabo Rojo (unless you're staying nearby,) so today is all about taking a step back and not doing much, at least not rigid to a schedule. Sleep in and rest; let your body restore its cells and recharge its energy. No alarms, no hurries, that's the rule for the day. 
Once you're awake, get ready and head out to brunch. If you're in the metro region, there is no shortage of places to eat from, like Caficultura or Waffle-era Tea Room in Old San Juan to Kaffeina Bistro Café in Toa Baja, and even the strip of restaurants you can find alongside Calle Loíza. On the west coast you can find The English Rose in Rincón and Migas in Mayagüez, while in the south places like La Nueva Pastelería in Ponce or Café y Viajes in Coamo. On the other side of the Island, the east side – that is, you can visit Ekelekua and Lluvias in Río Grande and Las Vistas Café in Fajardo. And lastly, but not least, up north, you have Aromas Café de Campo in Camuy, The Coffee Spot in Vega Alta, and Green Bites in Dorado. 
After breakfast, there are plenty of activities you can do to ease your mind and keep relaxing your body. Find a yoga studio near you like Ayurvedic in Isabela, Shanti Yoga Studio in Fajardo, Innergy Wellness in Guaynabo, Sukha Wellness in Dorado, and many more around Puerto Rico. If you want to experience the ultimate yoga retreat – suitable for kids and adults, visit Aeroyoga Institute in Aguas Buenas for a combination of yoga techniques and aerial support overlooking the mountains that'll leave you completely repaired and untangled. 
Complete your yoga therapy with a rejuvenating massage and a stroll down the beach to get all that sea minerals working through your system. Remember, there are nearly 300 miles of coastline in Puerto Rico, so there's a spot for everyone around.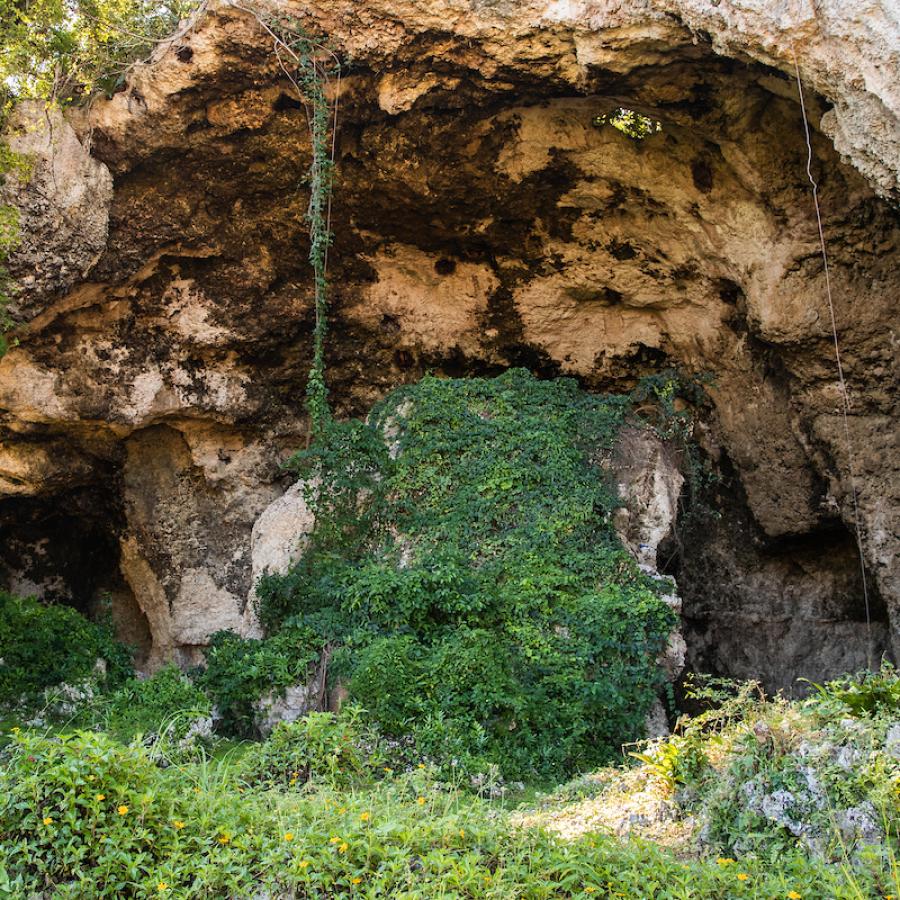 Day 4: Culture calls, it's time to bomba
Part of taking your time to explore the Island includes learning about Puerto Rico's history and heritage. So, if you're following along this itinerary – or just sampling ideas here and there, be sure to include a day to navigate the depths of a central part of Puerto Rican culture: its African descendants. 
Today you're headed to Loíza – which you can reach through the panoramic road of Piñones. Along the way, you can stop at small kiosks called chinchorros and sample more local cuisine and street food like alcapurrias, bacalaítos, pinchos, and more. You can even stop and have a quick stroll (or dip) at the beach. It stretches for quite a few miles!
Your first stop in Loíza should be Cueva María de la Cruz, a historical park dedicated to highlighting the Island's African heritage and the importance of preserving its historical value. There, you can tour the massive cave, which according to archeologists, evidences the inhabitance of nomadic humans near the area. In addition, you'll get to see on display some of the pre-Colombian artifacts found in the cave – the rest was donated to the University of Puerto Rico, and you can see them on display at their museum. Many cultural events – such as live bomba dancing and turban classes- coincide during the day, so you might be able to catch one.  
When you're done touring the cave, head over to Samuel Lind's art studio just down the road, this is the real home of this important Puerto Rican artist, and Lind himself guides some tours. The beautiful experience will have you feeling like you've stepped back in time in Puerto Rico's countryside as you tour the rooms decorated with sculptures and paintings Lind has developed over the years. The studio is a haven for those looking to connect with history and art. Some days, you can see him working in his studio or walking around the property. This walking tour is relatively quick, leaving you some time to cross the street to Batey de Los Hermanos Ayala. This patio showcases the Caribbean culture, specifically Puerto Rico's folklore. A small museum awaits with keepsakes and memorabilia of bomba and instruments passed down from generation to generation. And, a visit to the batey is not complete without learning about the vejigante crafts and all about the beats, movements, and discipline of bomba.
 If you're not full from all the fritters and roadside kiosks you visited along the way, eat fresh and local produce at El Nuevo Acuario, a locally owned business where they'll treat you like family and serve you from sea to table.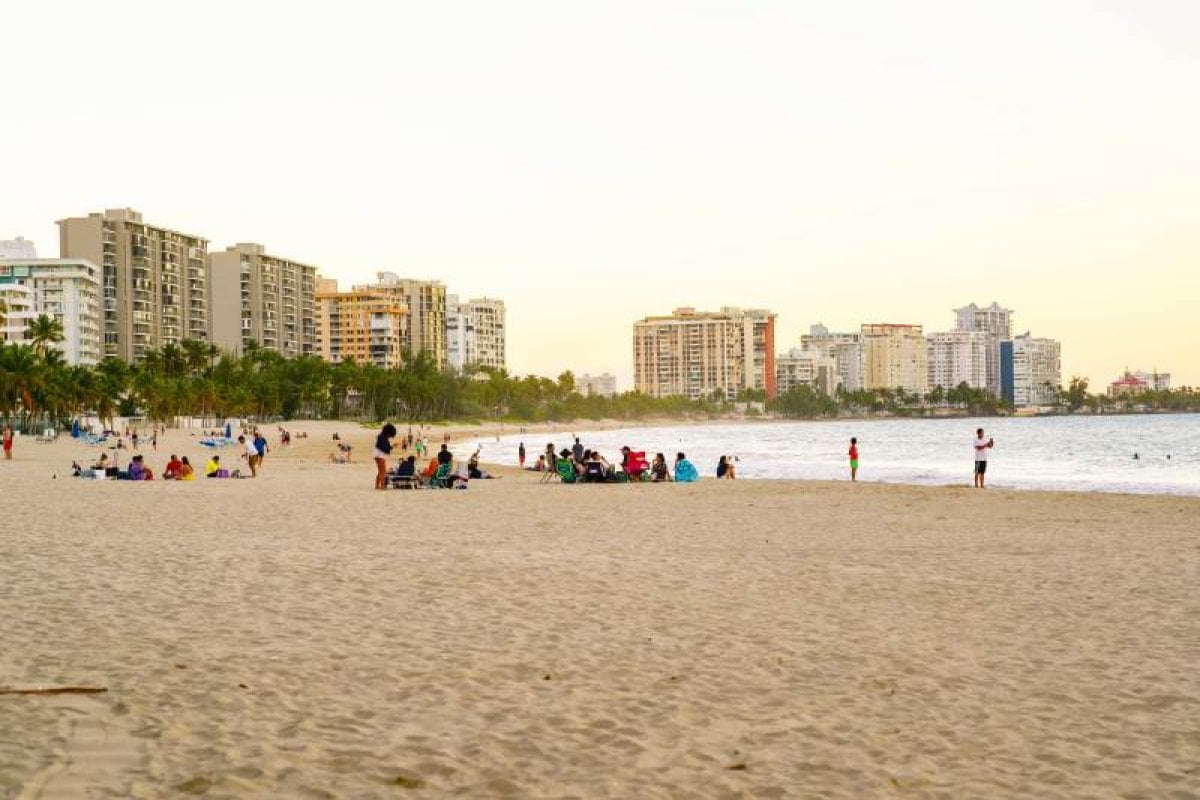 Day 5: Last call!
Hopefully, by now, you are feeling restored. How can you not? You took your time to navigate the heart and soul of the Caribbean without the pressure of doing it all at once. Piece by piece, you've experienced a glimpse of paradise. You know there's a lot more to do and explore in Puerto Rico, and before your departure, you can take your time to walk around and mingle, sit outside, breathe peace, or hit one last spot on your way to the airport. 
The possibilities are endless in Puerto Rico, but to keep in the theme of a slow-paced vacation, choose something to keep you mellow. For example, you can lounge by your hotel pool, stroll the beach (the Isla Verde beach is the closest to SJU airport), and visit a museum like the Museo de Arte de Puerto Rico. This activity should serve as one last refresher in a quiet place right before returning home. 
Whatever you do, remember to carpe diem and start planning your next trip to sunny side Puerto Rico.