All you need is love and a dash of Puerto Rico's magic.
The Island's heart-stopping scenery, intimate accommodations, exquisite cuisine, and unforgettable adventures will sweep you and your sweetheart off your feet. First, spend time admiring nature or soaking up the sun. Then, go dancing to some of the most sensual rhythms in the world. Or, sail to a pristine beach where you can relax and cool down with a delicious piña colada.  
Pack your bags, take your loved one by the hand, and let the Island enchant you. Here are some suggestions for spending four days of romance exploring Puerto Rico.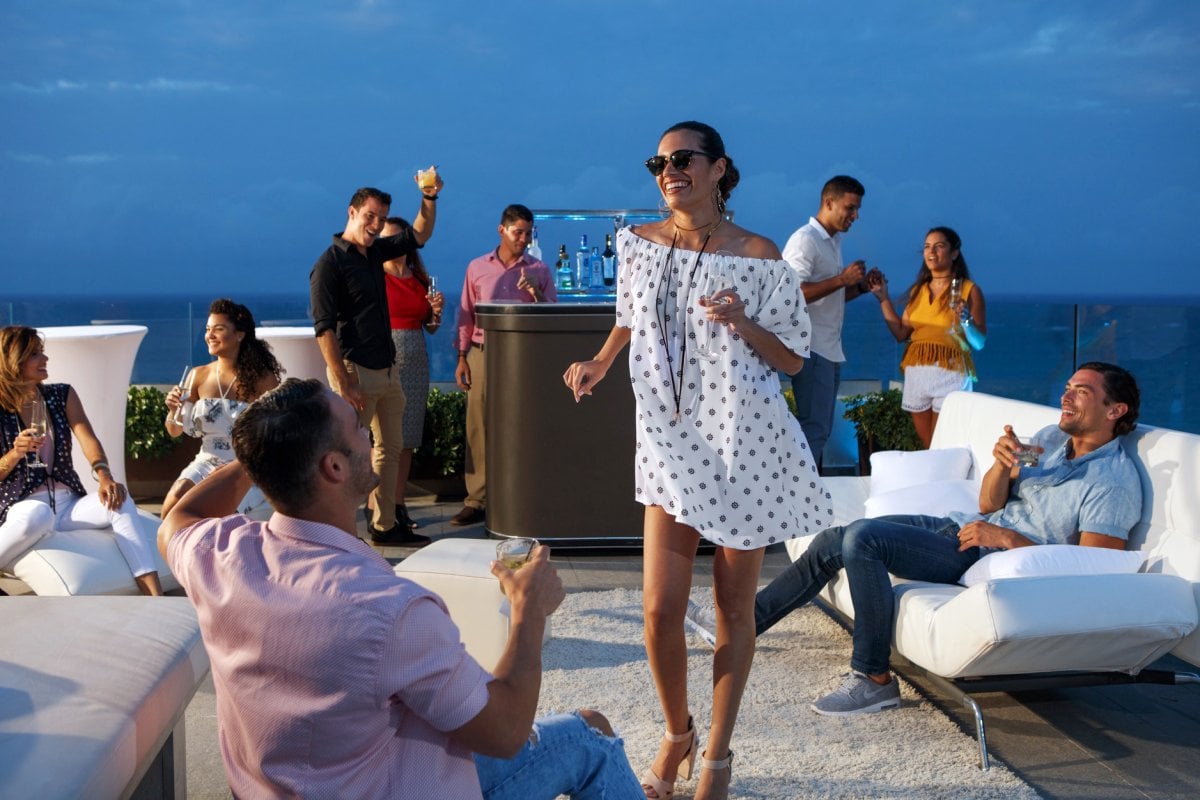 Day 1: Fall in love with the city
Are you ready to shower your sweetheart with love and some pampering? That is what awaits you on your first day in Puerto Rico. Kick off your Caribbean adventure by checking in the Condado Vanderbilt. Give in to the luxury of this stunning, historic property and let your eyes feast on the incredible ocean views from the hotel's veranda. Another option away from resorts is O:LV Fifty Five, an adults-only boutique hotel nestled between the Condado Lagoon – steps away from the beach.  
Drop off your bags, get refreshed, and head out to explore the city. If shopping is on your to-do list in Puerto Rico, then Condado is the perfect opportunity for you to cross it off. So stroll down Ashford Avenue – the Puerto Rican "Fifth Avenue" – where you can find anything from Louis Vuitton, Cartier, and Gucci, as well as local designers like Nono Maldonado, Lisa Thon, and Harry Robles.    
Are you feeling hungry? Pass by Cocina Abierta, a perfect spot for a date! With an eclectic menu and open-kitchen concept, this establishment fusion different cultures into one dish. If you're looking for a more local experience, try the food at Cayo Caribe, whose specialty seafood dishes won't disappoint.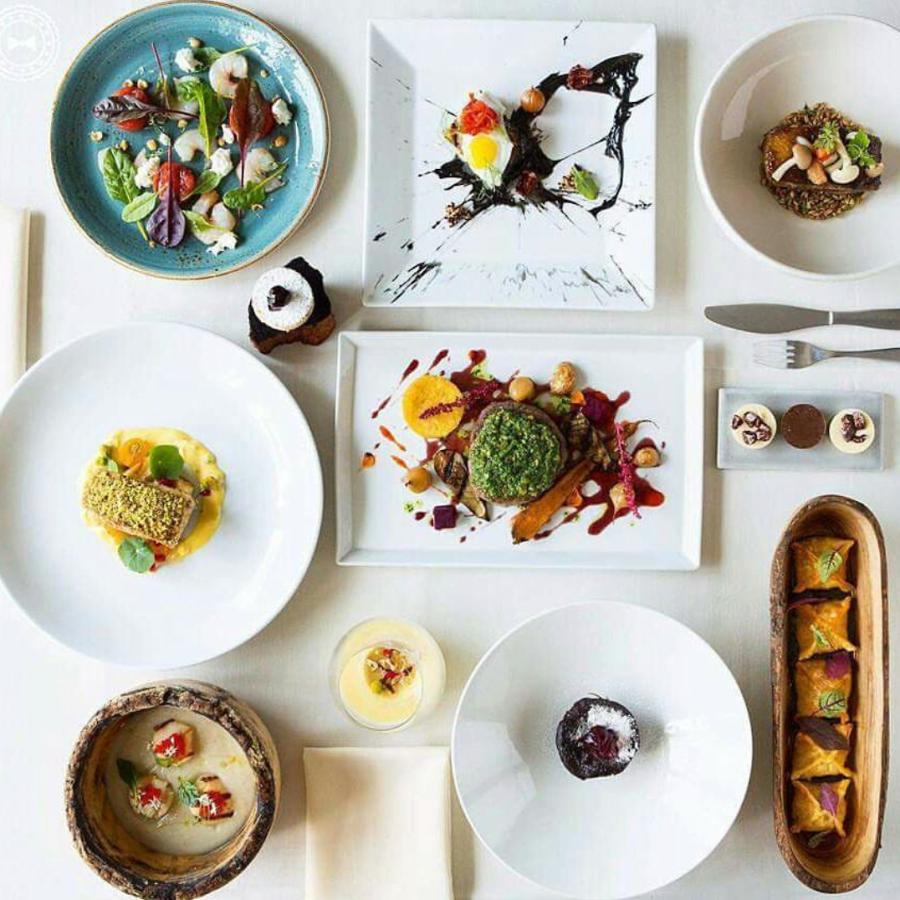 Once you've eaten, head back to your hotel for an afternoon of relaxation. After wandering the lavish hotel, arrange to have a couple's massage at the only Hamman Spa in the Caribbean. Take this time to disconnect and recharge as you enjoy some "us-time" in the sauna or steam room, or you can both experience the Hamman Ritual as you go through a purification process that helps you sync the mind and body.
When the sun is coming down, you can plan for dinner at the iconic 1919 restaurant where Michelin Star-rated Executive Chef Juan José Cuevas merges world-class dining with the flavor of locally sourced ingredients. For a fun, experimental dinner, you can make a reservation at Orujo by chef Portela. You can taste modern twists on classic Caribbean flavors based on the chef's concept menu. Or, if you're looking for a big loving gesture, you can book an unforgettable sunset picnic atop a floating deck from the O:live Experience. Is there anything more romantic than sipping champagne in the middle of a lagoon in the Caribbean? Surprise your significant other with this one-of-a-kind experience, and you're guaranteed to sweep them off their feet.      
After dinner, take the time to explore San Juan's nightlife. You can ready your dance shoes and move to the rhythms of salsa, bachata, merengue, reggaetón, and house music. Stop by nightclubs like Fifty Eight at the iconic La Concha Resort and club Vibra Bar & Lounge, or explore La Placita de Santurce, a more laid-back environment with lots of street dancing and bar hopping opportunities.   
Pro tip: Before heading out for your next location, pass by Ola Ocean Bistro for brunch by the sea.  
Check out these amazing rooftop restaurants and bars in San Juan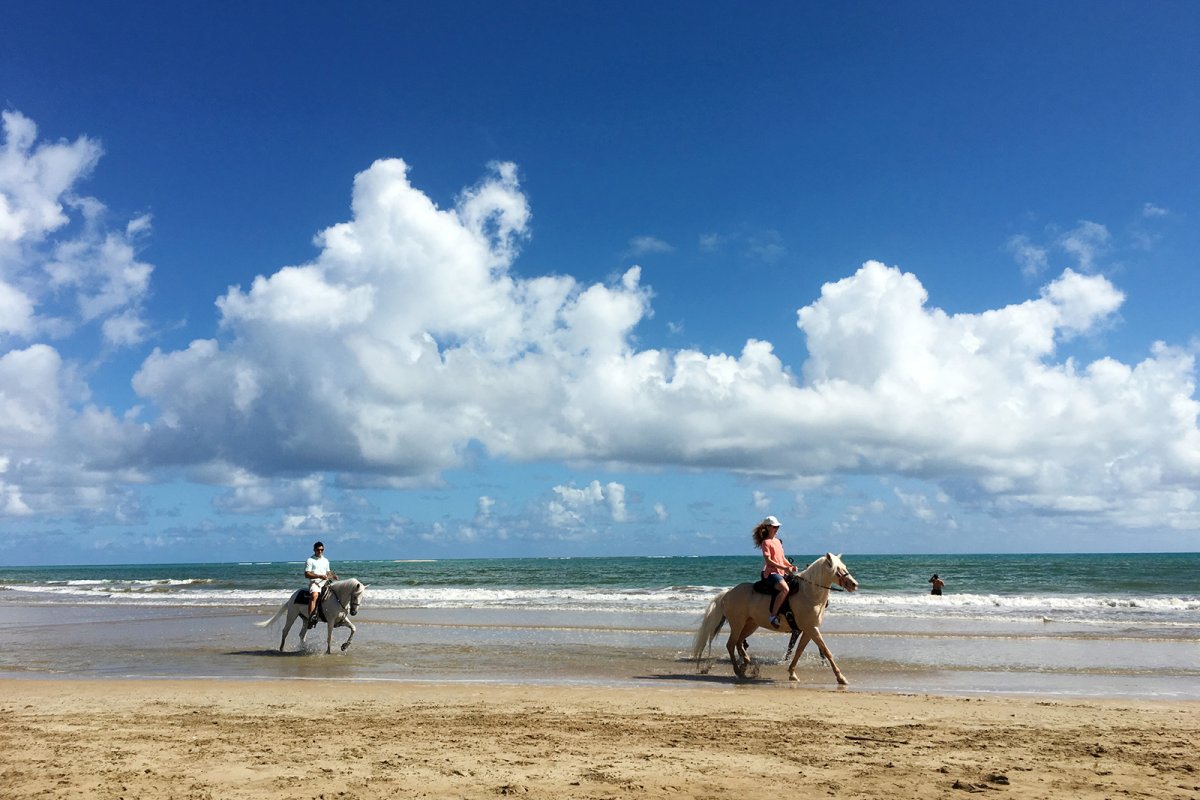 Day 2: Meet love on the eastside
Say bye to city life and head east to a quieter and laid-back time!  
Since you're going at your own pace and are in good company, choose the road less traveled from San Juan to Río Grande. Roll down your car's windows so you can best enjoy the scenic view of the beach and enjoy the ocean breeze as you cruise through Piñones. You're not in a hurry, so stop for some alcapurrias or bacalaítos (or both) and a couple of ice-cold beers at local's favorites Nana's Place, Donde Olga, or El Boricua. For a nice brunch atmosphere, head on over to Coffee at the View just overlooking El Yunque rainforest 
Once in Río Grande, you'll have plenty of options to spend the night. If you want to keep the upscale- luxurious theme for your vacation, you can opt to stay at St. Regis Bahía Beach Resort, the Hyatt Regency Grand Reserve, or at the Wyndham Grand Rio Mar, three oceanfront paradises for couples looking to spoil you during vacation. You can find a more intimate setting at Dos Aguas Bed and Breakfast, a quintessential yet modern choice nestled in the foothills of the rainforest.  
After settling in your hotel, it is time for some beach bumming. Head out to Luquillo's beach La Monserrate, where you can spend a few hours relaxing under the sun and refreshing in the soft blue waves. You can rent long chairs and umbrellas there, kick back and enjoy piña coladas, coco frío (cold coconut water), helados (sorbets), and some fritters from local businesses.  
If you're not feeling full of all the snacking on the beach, set out to the Kioskos de Luquillo, a strip of restaurants, bars, and souvenir shops right outside La Monserrate. From homemade burgers at Burger Shack to Peruvian cuisine at Ceviche Hut to comida criolla at El Terruño or La Parrilla, you can find anything your heart – and stomach – desires.   
Once you've had your late lunch, spend some time wandering around the shops. If you're not too beat, you can arrange for a couple's sunset horseback riding tour at Hacienda Carabalí or a surreal glow-in-the-dark experience at Laguna Grande bioluminescent bay in Fajardo. Plan for dinner at Paros, the onsite restaurant at St. Regis. Other nearby restaurants like Don Pepe, W Sushi Bar, or Dos Panza's Mexican restaurant provide a more relaxed ambiance.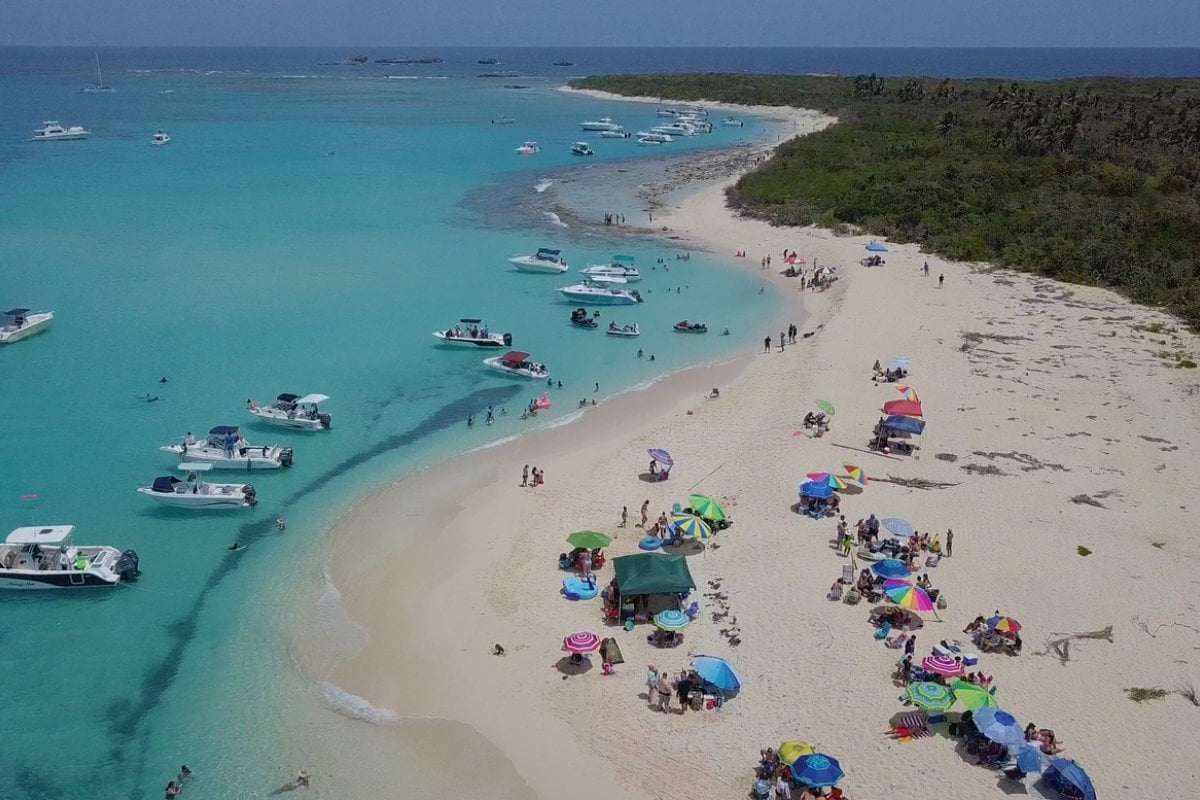 Day 3: Sail your troubles away!
Yes, you've spent time at the beach, but is there such a thing as too much Vitamin Sea?  
Your partner – and a towel – are all you need to embark on a romantic catamaran trip to Icacos and its surrounding cays, right off the coast of Fajardo (15 minutes away from your stay in Río Grande). One of the most pristine beaches on the east side sits at a nature reserve, where you can hike around the cay, snorkel, explore the amazing marine life, or relax on the boat and enjoy the view. But let's be honest, once you see the turquoise waters crashing into the white sand shore, you'll splash around in no time. Book a VIP Luxury experience with private certified charters like Caribe Bliss.  
Going to Fajardo and not passing by Las Croabas is almost unforgivable. You can arrange a picnic at the small park or walk around el malecón for a romantic sunset stroll.  
For your last dinner in Puerto Rico, find passion and fire at chef Myrta's kitchen at Pasión por el Fogón, a mesón gastronómico with offerings like shrimp-stuffed lobsters, stuffed mofongo, mamposteao' with skirt steak, and much more. Other great dining options are La Estación, Sal y Pimienta, and El Bohío; all packed with rich creole food.  
After dinner, head back to your hotel and relax. Then, kick it by the pool with a few cocktails or explore a bit more of Luquillo's relaxed energy, where you can catch a live band or go karaoke-ing at Boardrider's Surf Bar, sip a few drinks, or walk under the moonlight at La Pared.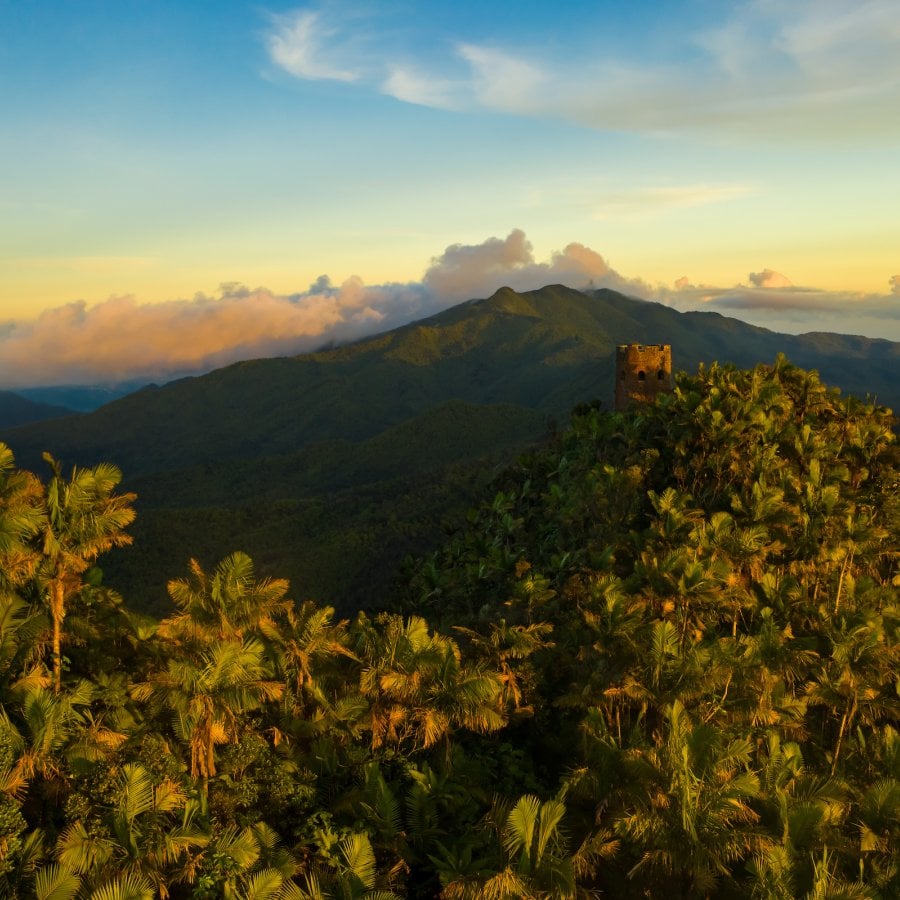 Day four: We'll see you later!
On your last day, take a final dip in the hotel's pool and get some food at the hotel's restaurant before departing. Then, depending on your flight schedule, grab a late breakfast at Lluvia's Café or Coffee at the View, set at the hillsides of El Yunque, or stop by Degree 18 Juice Bar for a refreshing smoothie or açai bowl as you cuddle up in one of their colorful hammocks. 
Discover Puerto Rico's E-Newsletter
Paradise for Your Inbox
Get travel inspiration, news, tips and more delivered monthly.