The name of the Río Grande town literally translates to "Great River," and the municipality is known for its lavish hotels, championship-worthy golf courses, iconic restaurants, and the El Yunque rainforest.
It's one of the biggest towns in the east region, with a population of 54,253, and is only about a 30-minute drive from SJU airport. Ask a local about Río Grande and El Yunque, and they'll likely tell you about its breathtaking array of mountains, waterfalls, and scenic views.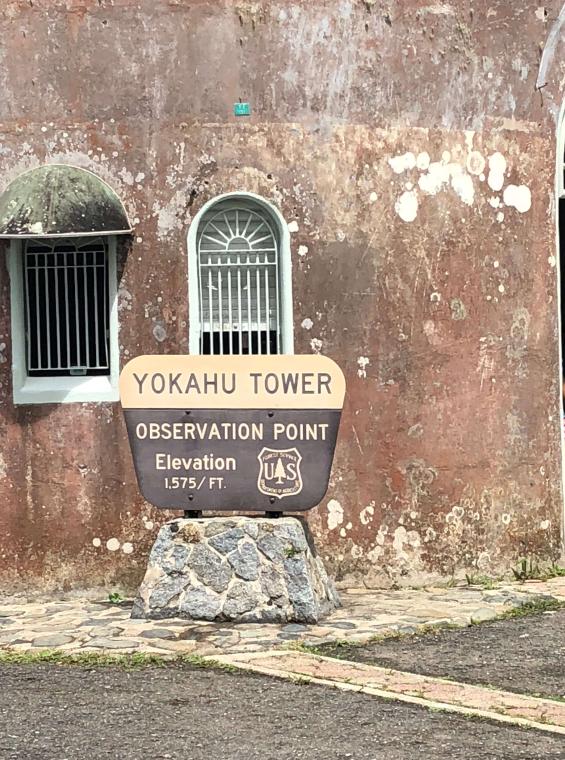 Exploring El Yunque
El Yunque is the only subtropical rainforest in the U.S. National Forest Service. Its 28,000 acres are crisscrossed with hiking trails, waterfalls, and streams, which is a mind-blowing journey for nature lovers. There are 150 native fern species and 240 tree species, as well as unforgettable views and fun activities.
Climb the spiral staircase at the Yokahu Observation Tower and enjoy the spectacular panoramic vistas. The name of the tower is rooted in Puerto Rican mythology and refers to the Taíno Indians' belief that the rainforest was the home to Yukiyú or Yokahu, a benign fertility god that watched over nature.
There are myriad hiking trails crossing El Yunque, ranging from easy to expert. There is also La Paseadora, a small ferry that rides along the Espíritu Santo, the only navigable river in Puerto Rico. If you're looking for something a little bit more daring, tour companies can take you tierra adentro (inland), where you can practice canyoneering, rock climbing, rappelling, and ziplining.
Close to El Yunque is Hacienda Carabalí, an action-packed ranch and adventure destination. You can enjoy horseback riding, four-wheeler and ATV rides, mountain biking, go-kart racing, side-by-side UTV adventures, and hayrides. If you get hungry after your adventure, savor a juicy steak dinner at their Carabalí Bar & Grill.
Luxurious Resorts Near the Beach
This part of the Island offers a bounty of first-class accommodations.
Recently renovated, the luxurious St. Regis Bahía Beach Resort is the first in the Caribbean from this luxe brand. They introduced its exemplary services and amenities to a paradisiacal 483-acre setting that embodies the Island's stunning beauty, replete with verdant landscapes and breathtaking ocean views. 
Listed as one of 2018's "Greatest Places" by Time magazine, the Wyndham Grand Rio Mar Puerto Rico Golf & Beach Resort is without a doubt among the most elegant and refined hotels on the Island. The 500-acre property is settled along a mile of golden beach. The resort features two golf courses, three swimming pools (one with a water slide), ten restaurants and bars, a casino, a wellness center, and much more.
Another destination hotel nearby is the Hyatt Regency Grand Reserve, which is near El Yunque. This golf resort hosts the Puerto Rico Open, a PGA event. Guests can enjoy oceanfront villas, beachfront rooms, massages, and spa treatments. There's also a kid's club in case you need to keep younger travelers entertained. On-property dining options include a buffet, a steakhouse, and a Japanese-Peruvian fusion restaurant.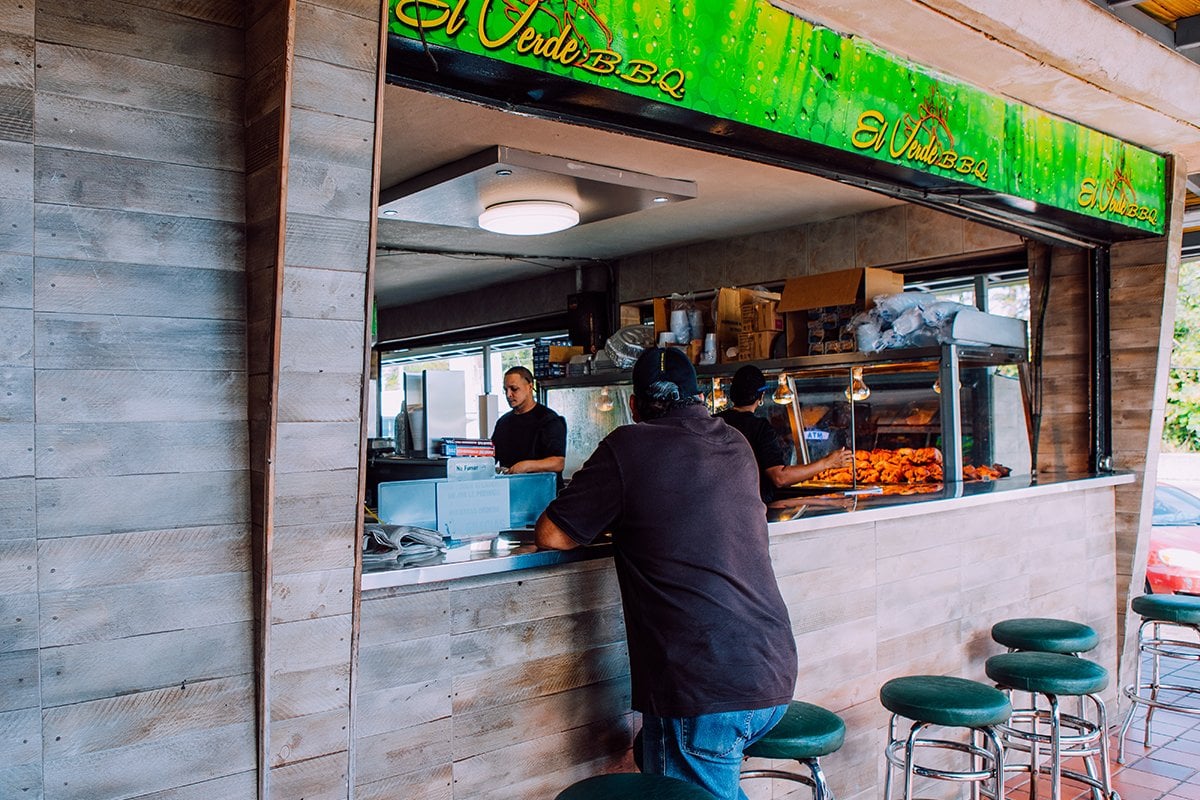 Authentic Local Dining
Río Grande is full of friendly restaurants with savory dishes that elevate Puerto Rican gastronomy. From high-end dining to roadside dives, this town has a dish for every taste and price point. Places like Don Pepe and Richie's Café offer a variety of staple dishes and local cuisine such as seafood-stuffed mofongo or crabmeat-stuffed red snapper. Popular specialties include chicharrones de pollo (deep-fried chicken pieces), carne frita (fried pork chunks), mahi mahi, and more.
Next to Don Pepe is the W Sushi Bar, another local favorite. Aside from traditional sushi, the menu features dishes that fuse Japanese and Puerto Rican flavors.
An iconic place to eat in Río Grande is El Verde BBQ, a roadside dive that serves staple Puerto Rican dishes like arroz con gandules (rice with pigeon peas), yuca al mojo (cassava in a garlic sauce), roasted chicken, ribs, and other comfort foods.
Discover Puerto Rico's E-Newsletter
Paradise for Your Inbox
Get travel inspiration, news, tips and more delivered monthly.