From elegant dining to roadside dives, Río Grande is jam-packed with friendly establishments that highlight Puerto Rican gastronomy and other international flavors. This municipality between San Juan and Fajardo offers everything from local specialties like yuca al mojo to fresh-caught seafood and sushi.
Here are some of Río Grande's top culinary offerings: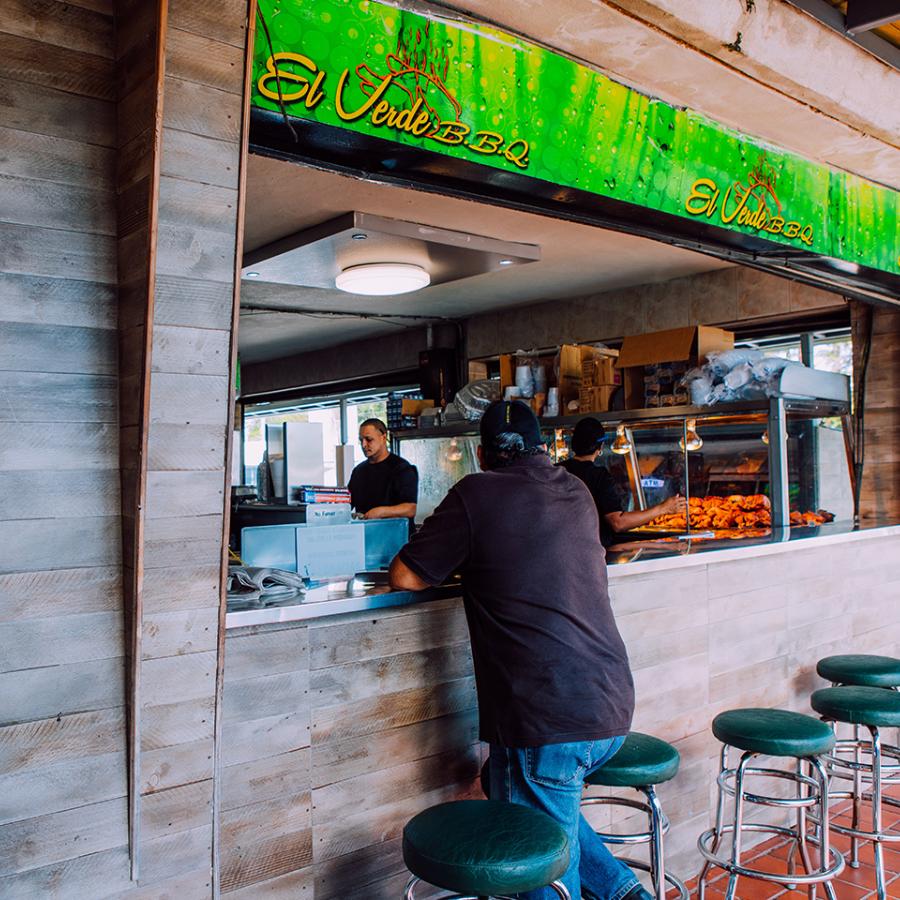 El Verde BBQ
One of Río Grande's most beloved spots is located on the side of the road on PR-3, right off Route 66. This no-frills dive is at the bottom of El Yunque National Forest and has a shop window-style presentation where eaters can choose their food right out of the display. Slow-roasted chicken, yuca al mojo, baby back ribs, arroz con gandules, and morcilla are some of the Puerto Rican staple dishes you can sample at El Verde BBQ. Be sure to combine your meal with an ice-cold Medalla (a popular local beer) and mingle with locals on the open-air patio area.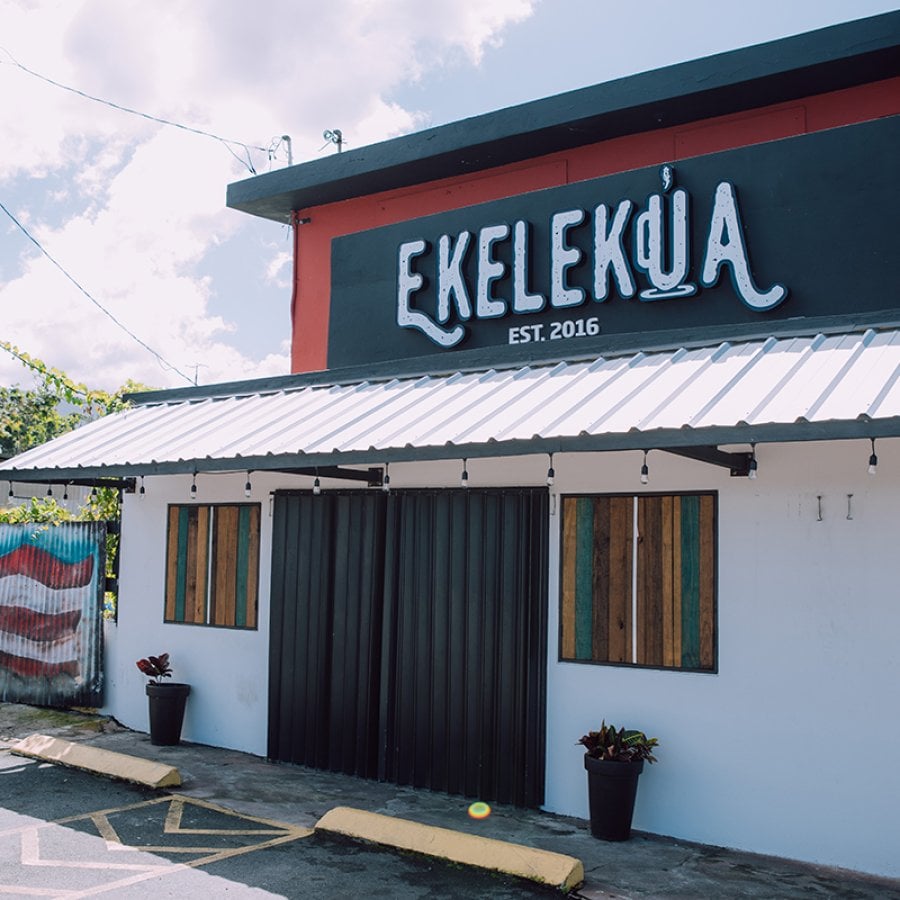 Ekelekua
This family-friendly restaurant will hit the spot — morning, noon, or night. Ekelekua has a large breakfast menu with everything from eggs Benedict over arepas (South American corn cakes) to sweetly satisfying dulce de leche French toast. All of these pair perfectly with a hot cup of coffee or a house mimosa. For lunch or dinner, standout dishes include the seafood paella, chicken pesto pasta, coconut rice, burgers, and chorizo turnovers.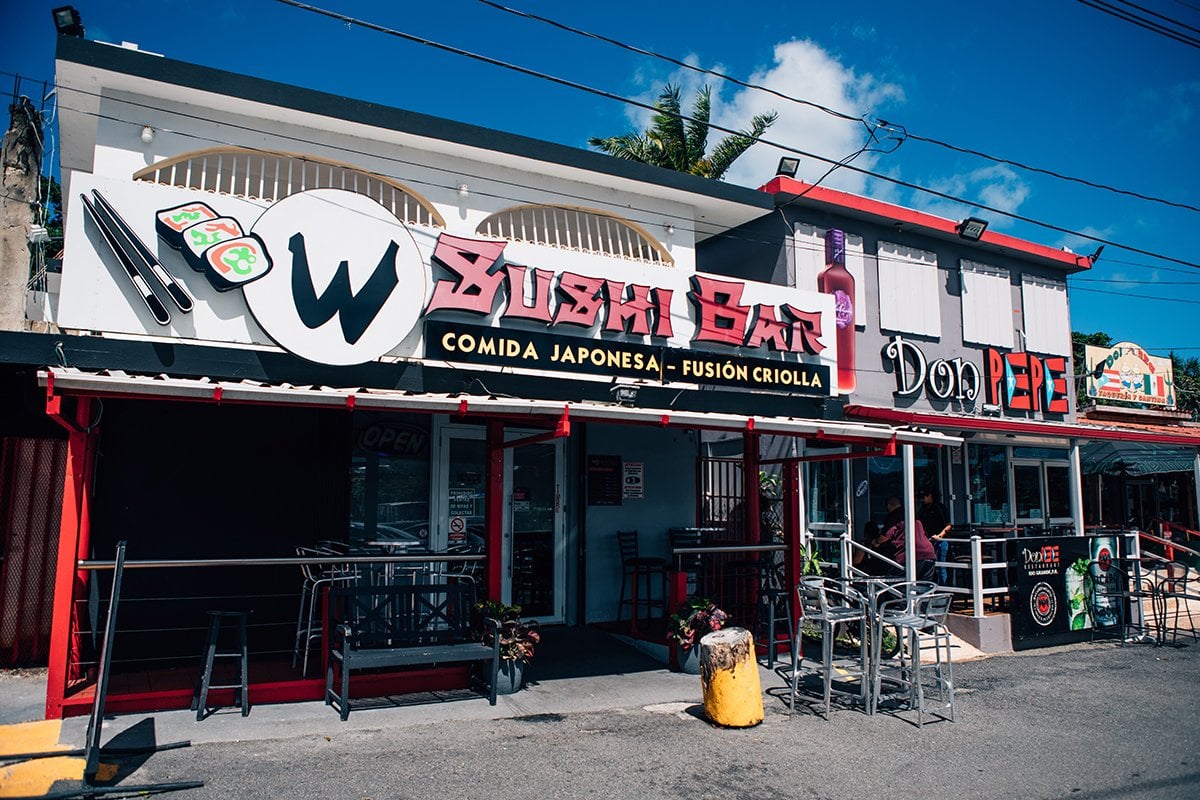 Don Pepe
A joyous place from opening to closing, Don Pepe is a must-stop when visiting Río Grande. Their dishes showcase the richness of Puerto Rican and comida criolla (creole) cuisine. Offerings include chuletas can-can and arroz mamposteao; deep-fried red snapper stuffed with crab meat served with tostones; mofongo stuffed with conch, shrimp, skirt steak, chicken, breaded steak, chicharrones de pollo, and deep-fried pork; and much more. As an added bonus, the restaurant is packed with Puerto Rican memorabilia and offers live music on weekends.
Richie's Café
At Richie's Café, you'll come for the food and stay for the view! With a romantic and rustic setting, the panoramic sight of the Atlantic Ocean will captivate you as soon as you walk in. Feel the breeze while you enjoy delicacies such as lobster-stuffed tostones or conch and octopus cocktail. After appetizers, move on to exquisite lobster tails in garlic sauce, stuffed mofongo, whole red snapper stuffed with seafood, paella, and much more, all fresh and locally sourced.
W Sushi Bar
For sushi aficionados, W Sushi Bar is the place to go. Choose from a long list of flavorful sushi rolls, including the El Matador (shrimp tempura, cream cheese, crab meat, and smoked salmon) or the Bacalaíto Roll (tuna, crab, and cream cheese, deep-fried in a codfish batter). And if you don't see the roll you want, the accommodating staff will make it for you. Beyond sushi, there's a varied menu that fuses Asian techniques with traditional criolla cooking, making any meal here a true culinary adventure.
Discover Puerto Rico's E-Newsletter
Paradise for Your Inbox
Get travel inspiration, news, tips and more delivered monthly.