Food-centric road trips around the Island — perfect for the wandering gourmand or any hungry traveler.
San Juan is a bonafide foodie destination, packed with world-class restaurants and bars, food parks like Lote 23 and the Miramar Food Truck Park, the famous Placita de Santurce, and the latest gastronomic enclave, Distrito T-Mobile. But when you leave the metro area, that's where your culinary adventure really begins.
Visit coffee haciendas in the mountains, try fried fritters by the beach chased with a cold beer, make your own cheese in a town that has more cows than people — these are just a few of the culinary experiences you'll find in Puerto Rico. Whether you're looking for pork, rum, or fresh seafood, the best way to find it is to hop in a car and hit the road (or enjoy a local food tour).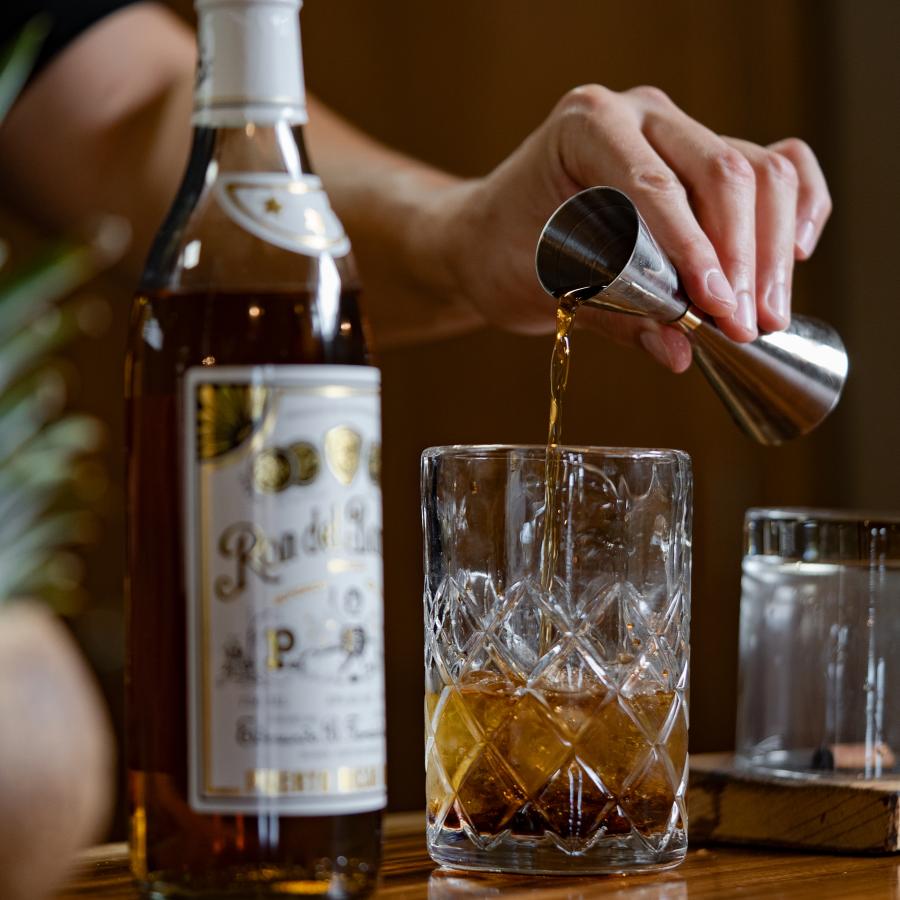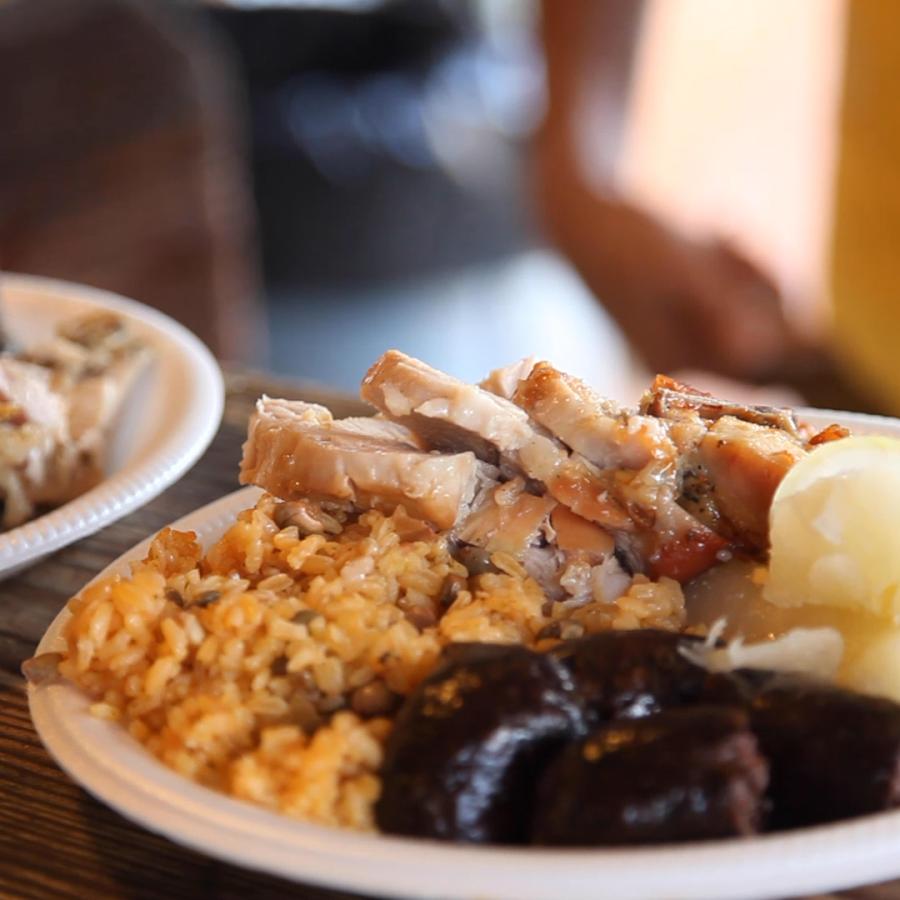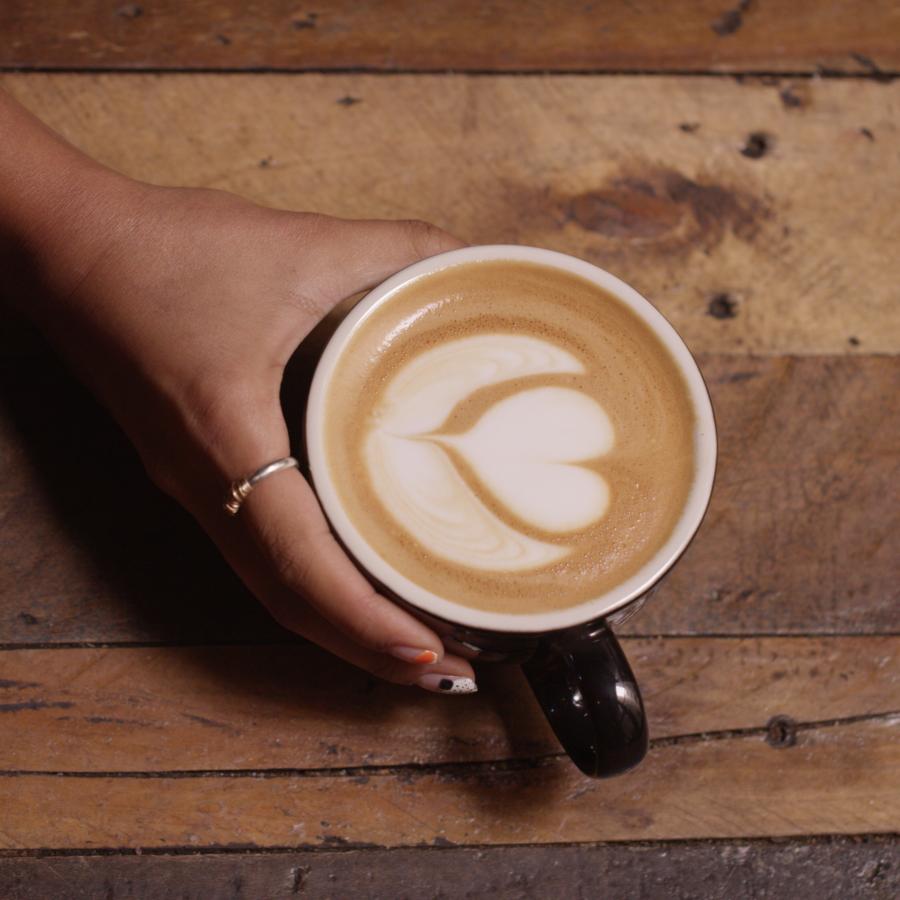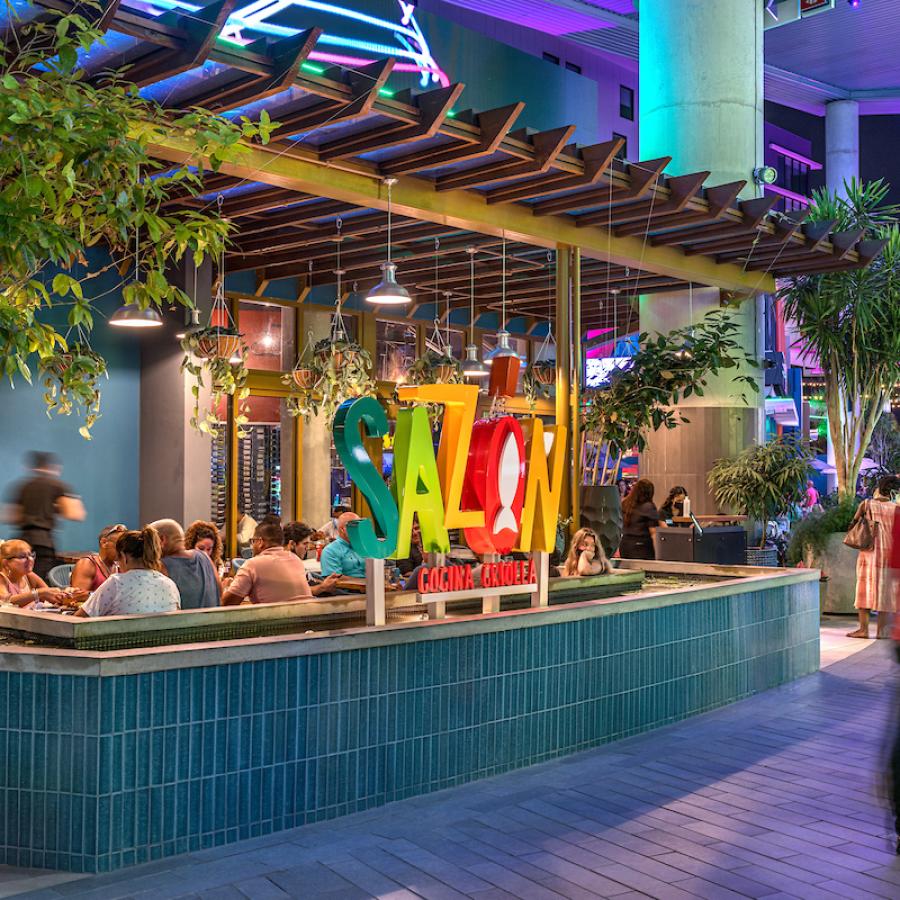 Guavate, "The Pork Highway"
PR-184, Cayey
Just off highway PR-52, about 40 minutes from San Juan heading south, you take exit 32 and follow the road that snakes its way up the mountains of Cayey. When you hear the sounds of live salsa music and smell garlic and pork fill the air, then you've arrived in Guavate, "the pork highway."
This stretch of road is lined by dozens of lechoneras, open-air restaurants specializing in slow-roasted whole pork, a Puerto Rican gastronomic legacy. Locals often make a day trip out of visiting Guavate, ordering several pounds of juicy pork with crunchy cuerito (crispy skin) that servers roughly chop with a machete in front of you. The main course is accompanied by generous portions of yuca al mojo, tostones, arroz con gandules, or whatever Puerto Rican side dish is your favorite. The more daring can also order some cuajito (stewed pig stomach) and morcilla (blood sausage).
Everyone has their favorite lechonera, but some of the most famous are Los Pinos, Lechonera El Rancho Original and El Nuevo Rancho, and Los Amigos, next to Café Prieto, a gorgeous coffee shop that serves both local coffee and craft beers.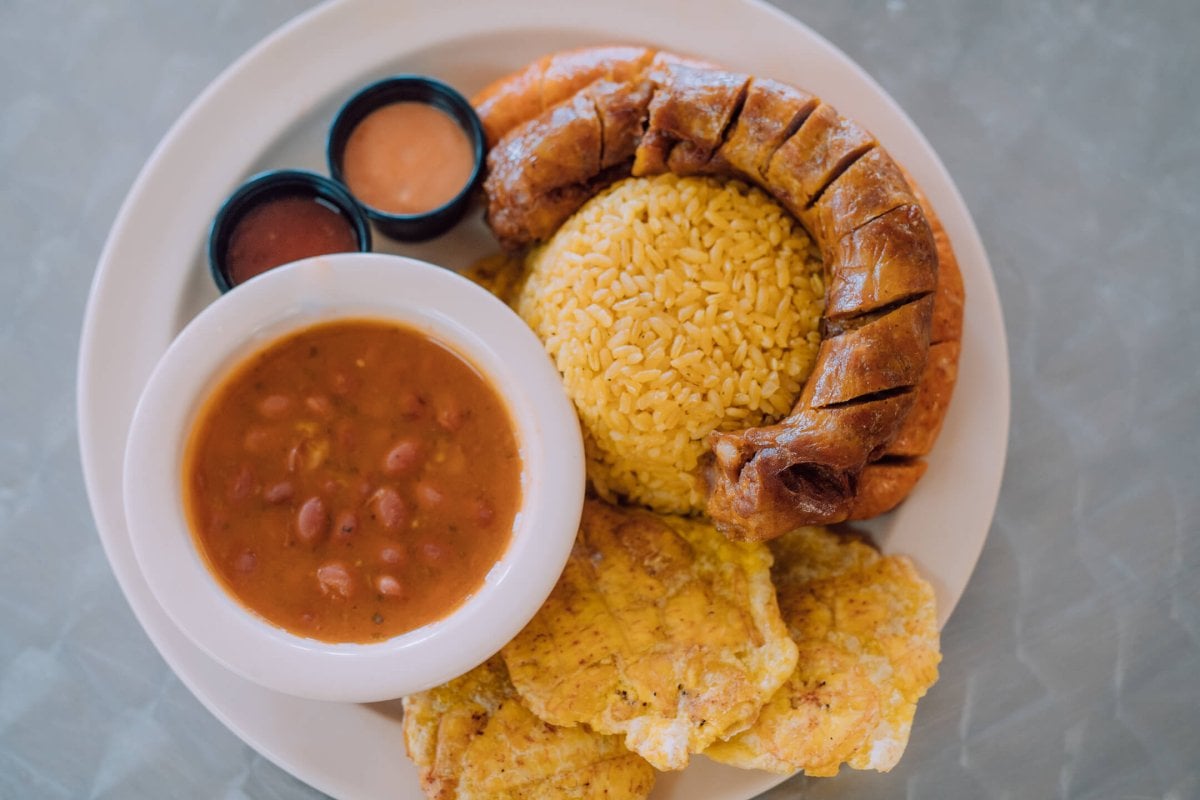 Ruta de la Longaniza
PR-155 and PR-156, Orocovis
Longaniza is an intensely flavorful, slightly spicy sausage, made from pork or chicken (sometimes a mix), served chopped up on a platter with a side of tostones, cooked into the rice, or stuffed into a mofongo. And the best place to find longaniza is Orocovis, a small rural town boasting some of the most spectacular views of Puerto Rico's central mountain range.
La Ruta de la Longaniza (the Longaniza Route) winds along the PR-155 and PR-156 roads, and it's the ideal scenario for a little weekend chinchorreo (the Puerto Rican version of bar-hopping). You start early, and throughout the day, you stop at different rustic open-air restaurants, called chinchorros, order drinks and a platter of longaniza along with different fried foods like alcapurrias (root vegetable fritters stuffed with meat), empanadillas (deep-fried empanadas), and rellenos (balls of mashed potatoes stuffed with ground beef) to share, then move on to the next place.
There are 16 restaurants along the route including Bar Restaurante La Sombra, Los Naranjos, Roka Dura, and Doña María. Not officially on the route but also worth the visit is Casa Bavaria, a beer garden serving Puerto Rican and German sausages and beers. Remember to pick a designated driver!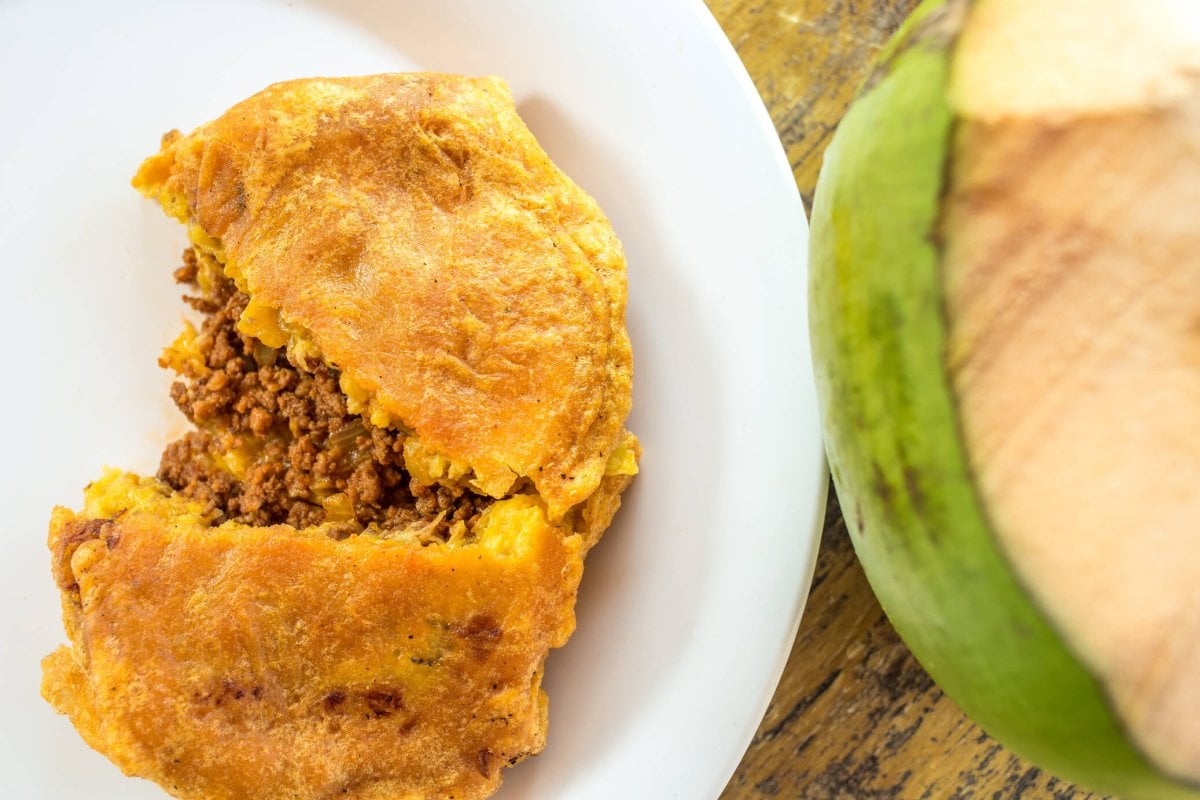 PR-3, Luquillo
If you'd rather do a chinchorreo next to the beach, head east to the town of Luquillo (just past El Yunque rainforest) for a stop at the famous Luquillo Kiosks. This is a strip of about 60 restaurants and shops ranging from open-air chinchorros to more sit-down places serving traditional Puerto Rican food (especially fresh local seafood), Peruvian, Colombian, or Argentinean cuisine, burgers, pizza, or cocktails. Many of the kiosks have a view of the beach and on weekends there is often live Latin music. Right next door is one of the most beautiful beaches in Puerto Rico, Balneario La Monserrate.
Explore some of the most beautiful beaches in Puerto Rico
PR-187, Loíza
Piñones is another excellent alternative for some beachside fried-food indulgence. Piñones is the coastal part of the town of Loíza, composed of dozens of kiosks selling fritters, skewered meat, and fresh fruit shakes.
El Boricua, one of the most famous kiosks lies on the far side of Piñones. Fritters are thrown into the fryer just as you order them, so they take a little longer to be ready, but the wait is worth it for the amazing flavor and freshness. Also, the portions are enormous. Other popular kiosks include La Comay, Donde Olga, and K'rajo Beach Bar, which was rebuilt on the reality show "Bar Rescue" after Hurricane Maria destroyed it. Aside from food, there is also a boardwalk that meanders through the mangrove forest, perfect for a leisurely walk or a bike ride, and Aviones beach, basically a giant tide pool created by volcanic rock formations.
Traveling solo? Check out this itinerary for first time visitors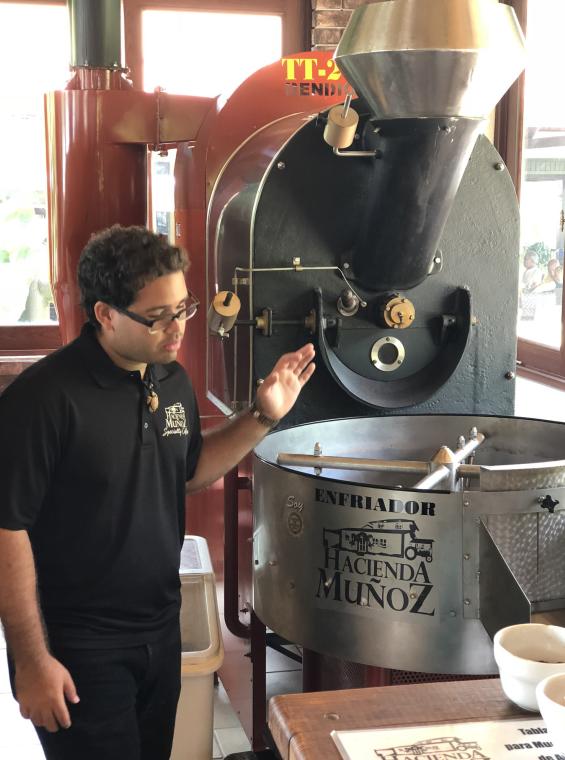 Coffee Haciendas
Various municipalities
Coffee is a huge part of Puerto Rican culture. Over the past few years, many coffee haciendas have opened to the public, offering tours of the farm and taking visitors through the production process from seed to cup. Many also have very good restaurants and coffee shops — some will even have cabins to stay in overnight. Visiting these coffee farms requires a drive into the mountains on roads that are often narrow and winding, but your reward will be spectacular views of the rows of coffee plants stretching along the hills, breathing in the pristine air, and the overall tranquility of the scenery... not to mention the coffee.
Some of the plantations that you can visit include Hacienda San Pedro (Jayuya), Hacienda Muñoz (San Lorenzo), Hacienda Lealtad (Lares), Hacienda Pomarrosa (Ponce), Hacienda Tres Angeles (Adjuntas), and if you'd like to learn about the history of coffee in Puerto Rico visit Museo del Café (Coffee Museum) in Ciales. Make sure to call ahead since some haciendas require a reservation in order to visit them.
PR-493 km 0.2 Bo. Carrizales, Hatillo
This is the perfect road trip if you want to make your own cheese. Vaca Negra is a specialty dairy manufacturing aged cheeses and artisanal yogurts using locally sourced milk. Their tour will give you an overview of the Island's dairy industry, a generous sampling of some of their cheeses, and finally a workshop where you'll actually get to make your own cheese. It's a unique experience in a beautiful stretch of countryside in Hatillo, where the welcome sign lists both the human and bovine populations of the town (and the cows outnumber the people).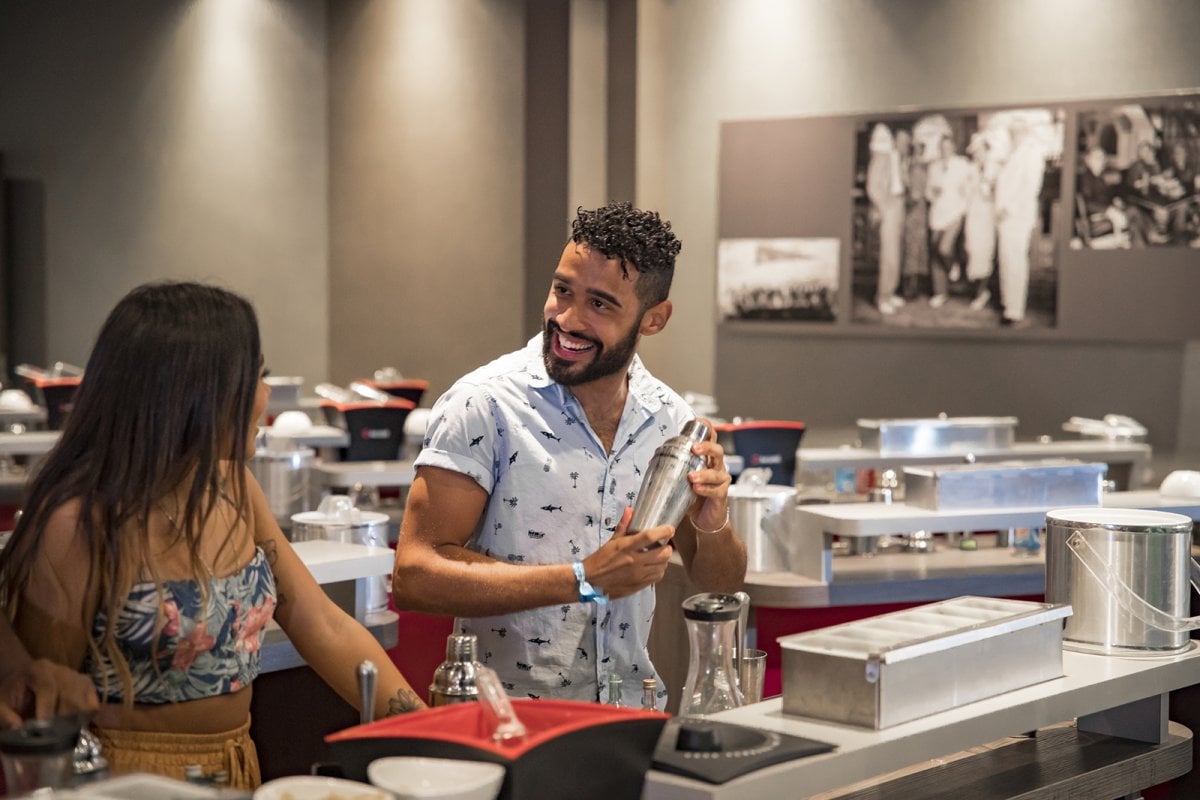 Rum Distilleries
Various municipalities
Puerto Rican rum is world-famous and during your visit to the Island, you'll get an opportunity to try it at the source. There are three distilleries on the Island that you can visit. At Casa Bacardí in Cataño, they receive you with a welcome cocktail and you can choose from three tours: Historic, Rum Tasting, or Mixology. Hacienda Santa Ana in Bayamón, where Ron del Barrilito is produced, now receives visitors, but reservations are required in advance. For the more adventurous, there's PitoRico in Jayuya, a distillery that produces a type of moonshine called pitorro which comes in a variety of flavors. For some local rum history, visit the Serrallés Castle Museum in Ponce, former home of the Serrallés family, producers of Don Q rum.