Next time you're sipping on a mojito, a sangria, or piña colada, ask yourself this: where did the rum in my drink come from? More often than not, the answer is Puerto Rico.
With several big distilleries, this beautiful Caribbean island is responsible for over 70% of the rum sold in the U.S., making it the chief export. When combined, those distilleries bring up a cart of over 80 types of rum. From silver to golden and amber, spiced and dark, the versatility of the spirits offered on the island makes it easy to find one that is perfect for you.
Whether you like cognac, whiskey, or anything in between, all you have to do is look for the seal of approval: the Rum Standard of Rums of Puerto Rico.
The elaboration of rum is seeded in Puerto Rican history. Its production dates to the 15th century as a byproduct of the sugar cane industry – leading the economy way back in the day – when laborers discovered that mixing molasses with water and fermenting it produced a distilled spirit. Now, there are a few characteristics that Puerto Rican rums must have to be granted that approving seal of quality. Those signature distinctions are high quality molasses, a continuous distillation process, aged for a minimum of one year in a white-oak barrel, and it must be produced in Puerto Rico, the Rum Capital of the World.  
Here are the top award-winning brands that have been sprucing up your drinks for generations: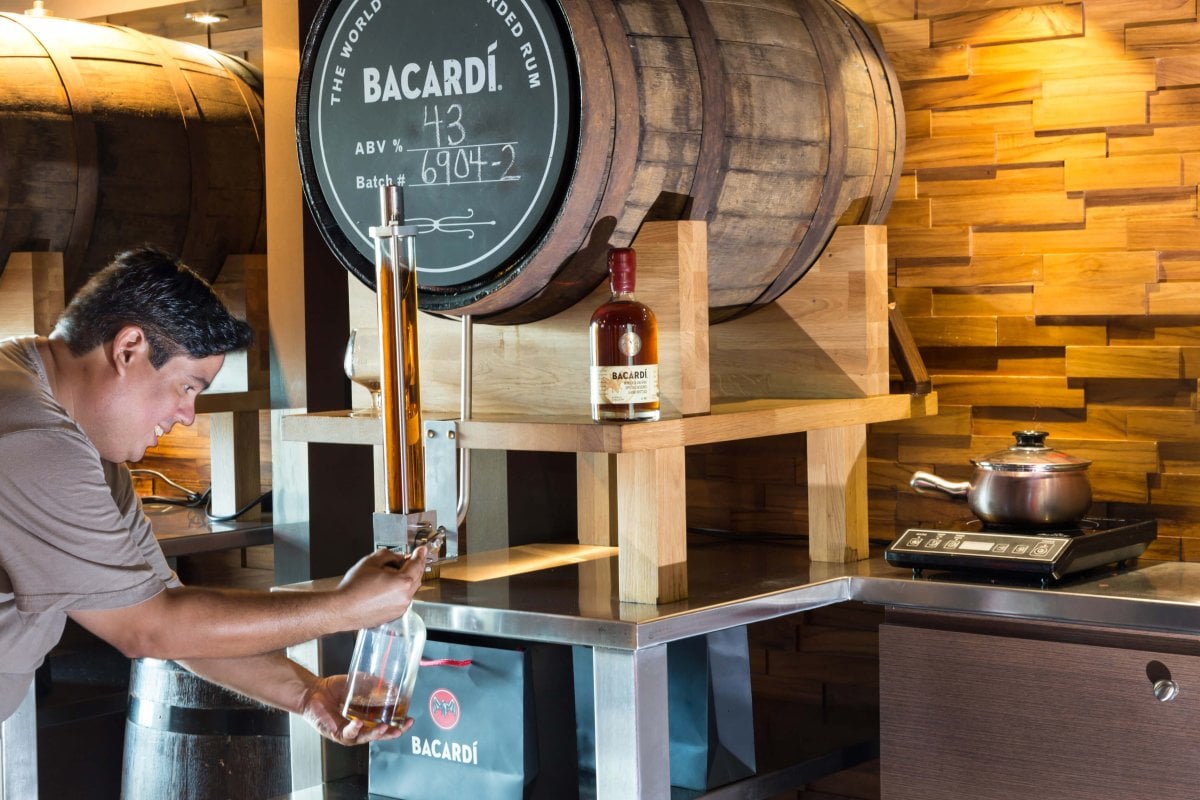 Bacardí
The most popular rum in the world is made in Cataño, at Casa Bacardí, the world's largest premium rum distillery. Created in 1862, Bacardí Superior was presented to the world, a refined white rum perfect for mixing popular cocktails. Its classic vanilla and almond details are developed through a secret blend of charcoal in a white oak barrel. The secret of Bacardí is that it is smooth and does not dominate or overpowers your drink.
Be sure to arrange a tour through its distillery and live the experience of filling up your bottle with the Legacy line, a double-aged rum in barrels previously used for bourbon and finished off in sherry barrels. 
Don Q (Serrallés)
Around since 1965, the most prestigious brand from the Serrallés distillery has been smoothing its way into your drinks. Don Q uses a distillation system that produces a delicate flavor profile for a cleaner and more refined rum. Aged from one and a half to five years in a white oak barrel, this spirit is so smooth you won't be able to tell the difference from vodka. The Don Q rums – that have won multiple five-diamond awards – can be best enjoyed in cocktails or on the rocks.
Take a walking tour of the Castillo de Serrallés in Ponce, known as the house that built rum and learn about the family that has been spicing up your drink for centuries.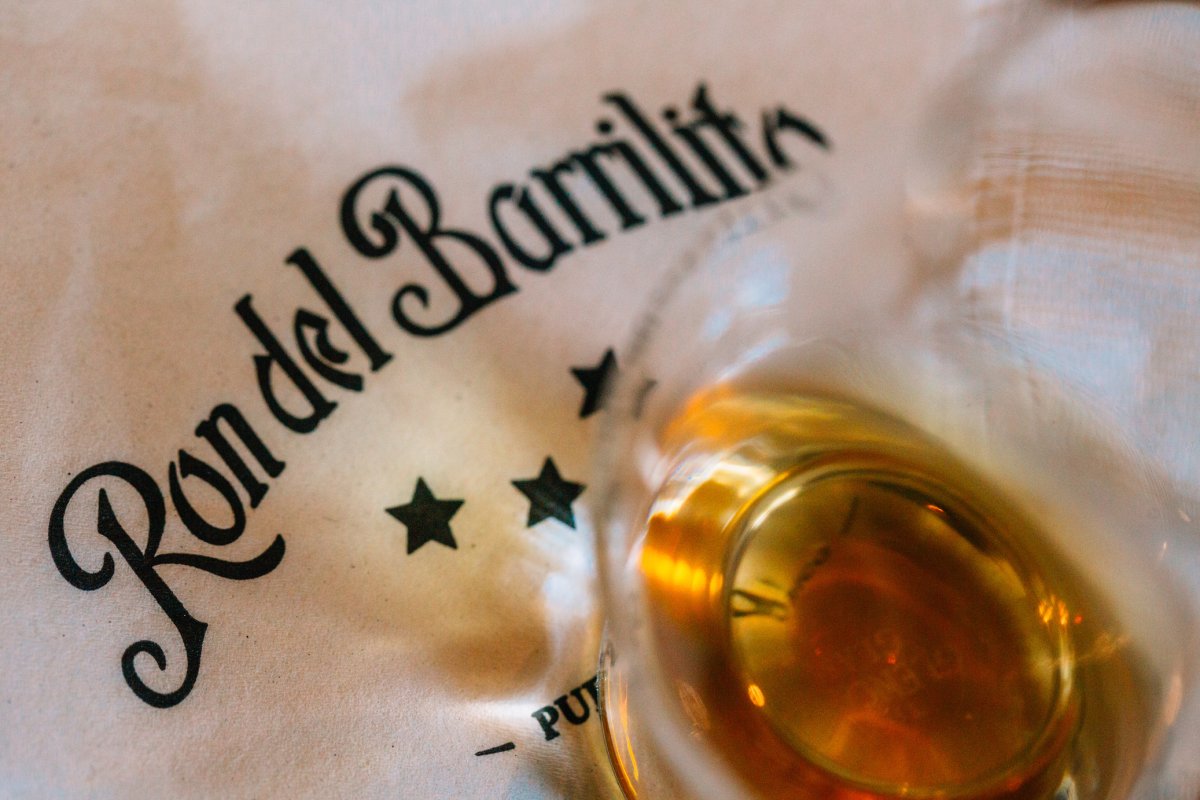 Ron del Barrilito
The oldest rum in Puerto Rico is praised for its deep and intricate whiskey-like profile. It has been aged in the same place – Hacienda Santa Ana – for the past 100 years. Story says that this rum's formula was developed back in the 17th century and it is the same formula that the family uses today, which lends the spirit's character. The profile is developed in Spanish Sherry barrels from two to over 10 years, creating layers and layers of complexity. Tasting it is a discovery on its own, given that it aims to wake up all the senses in a spectacular manner.
So, stroll down the old Santa Ana estate and sip the rum from "the little barrel".
Club Caribe Rum
A distillery set in the mountains of Puerto Rico carries the seal of quality for decades. This family of white and flavored splashes are fun and refreshing and make a great cocktail anytime. It is the first brand of rum to be distilled with waters from the inner mountains of Puerto Rico, which elevates the quality of the product to another level.
Trigo Reserva Gran Añejo
One of the finest rums in the market, Trigo Reserva Gran Añejo is aged in oak barrels for at least 12 years in Toa Baja, Puerto Rico. Its profile delivers a unique woodsy flavor, full of character and body. This masterpiece is bottled in a limited-edition hand-blown decanter bottle suited for collectors. Its creation dates to the 1980s, but the timelessness it evokes make this ultra-premium rum a masterpiece on its own.
These are two newer brands have earned the seal of approval granted by the Rums of Puerto Rico group. These artisanal spirits aim to modernize the flavor profile of Puerto Rican jíbaros of yesteryear and are making progress as recognized brands.
From their creation to mixology, the cultural and historical significance of distilleries on the island are a great part of the Puerto Rican experience. So, be sure to take a tour, drink a sip and taste the profiles of what makes this Caribbean gem the Rum Capital of the world.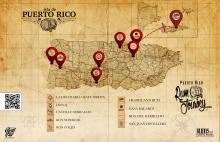 The Puerto Rico Rum Journey
Get your rum-soaked passport and follow your own path in the rum capital of the world.
Download the Puerto Rico Rum Journey App and use it as your guide through different distilleries across the Island. Create a route, book your walking and tasting tour, and even make a mixology class reservation (among other experiences) at: 
You can even enroll in their rewards program, buy items, and receive special notifications of promotions directly.