Is there really a better way to get to know a new destination than through its history and food? Probably not. Whether you're on a short excursion or have days to explore the city, a walking culinary tour of Old San Juan, the second oldest European-founded city in the Americas, will give you just that. 
A great starting point is the Plaza del Quinto Centenario at the north side of the city. This modern square was built in 1992 to honor the 500-year anniversary of Colombus' first voyage to the Americas. There, take notice of the granite and clay Tótem, a 40 feet tall tower meant to symbolize the origin of the New World. 
Right across from the Plaza del Quinto Centenario, is the Cuartel de Ballajá, an open-concept building built from 1854 to 1864 for Spanish troops established within the walled city. Today, that building is home to the Museo de las Américas and it is used for educational and cultural activities.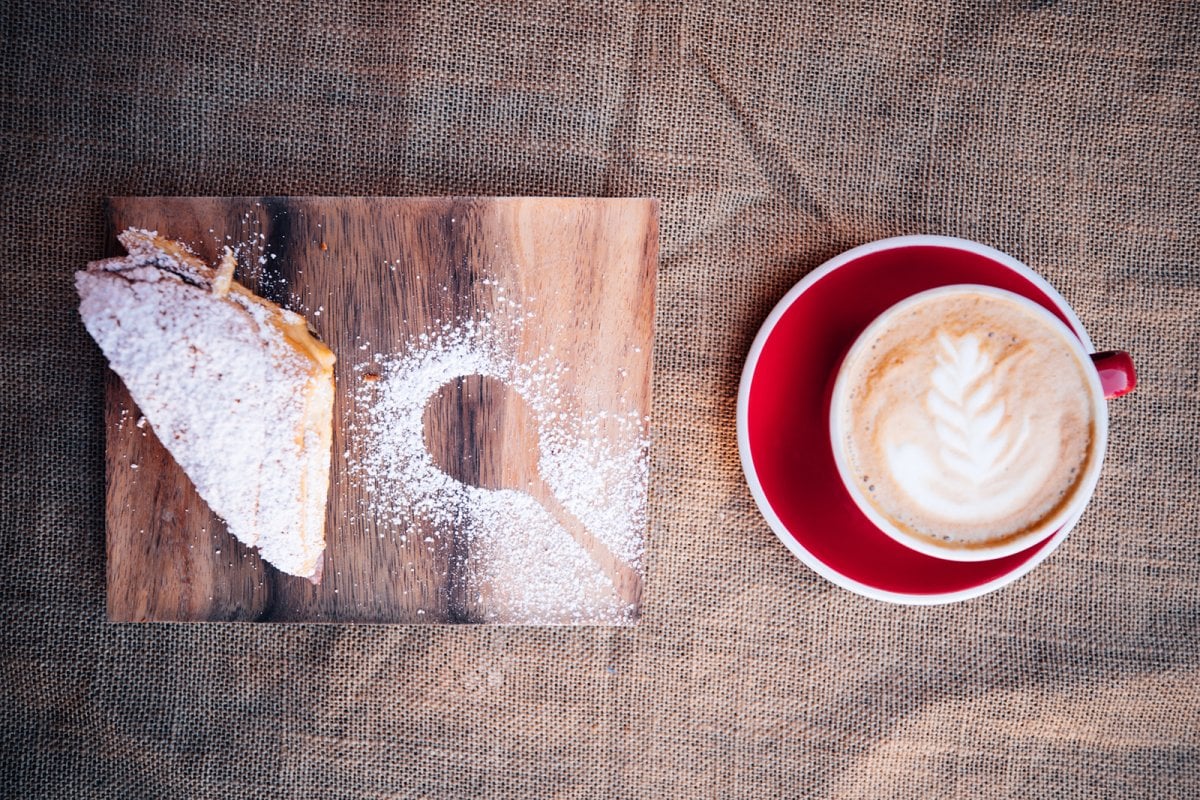 Within Cuartel de Ballajá is Café Don Ruiz, a fourth-generation coffee shop with beans hauled from the southern town of Yauco. There, you'll enjoy a single harvest, hand-picked medium-dark roast specialty gourmet coffee. The roast, though slightly different from an espresso, brings out all the complex flavors of the Arabica beans without burning off its fragrances. 
Elevate your experience by tasting their mallorca. They are known as ensaimadas in every other Spanish speaking country and, historically, they were made from lard to sustain the laborers from the morning through a whole day of work. However, in Puerto Rico they have evolved into a very popular sweet bread sandwich or pastry perfect to start off the day. 
Now that you've had breakfast, step out of the colonial headquarters where you'll come upon the majestic castle of San Felipe del Morro, simply known as El Morro, a smashing fortress at the north-west tip of Old San Juan that carries over 500 years of Puerto Rican stories. Feel the trade winds as you gaze down right outside the fortification – facing the ocean – towards the Santa María Magdalena de Pazzis Cemetery, a municipal graveyard that serves as the final resting place of prominent and important people in history. 
As you're making your way downtown, be sure to check out the Iglesia San José. This is one of the most significant pieces of colonial architecture of the island, being one of the earliest surviving examples of the 16th century Spanish Gothic construction. Right in front of it is the Statue of Puerto Rico's first governor, Juan Ponce de León. Fun fact: the statue is located right in front of the church where he is buried, and it is pointing towards Caparra, where Mr. Fountain of Youth wanted to establish the city. 
By this time, the midday sun will be at its peak and that only means it's time for a snack. Walk over to Tortuga, right in the corner of well-known San Sebastián street and San José. At this local bakery – that is filling out a need for accessible, inexpensive food available in Old San Juan – be sure to try Puerto Rico's most popular baked-good: the quesito, a cream cheese, caramelized sugar-coated puff pastry that'll make you lick your fingers. 
Right there at San Sebastián street, the very path that hosts the brightest and biggest festival on the island, is La Factoría – one of the world's Top 50 bars – and Taberna Lúpulo, the market makers that brought craft beer to the island. These two places are great spots for after-sunset ventures. 
As you keep pacing down the blue cobblestone roads, you'll find yourself in Sol street, where Casa Blanca, former residence-now-museum of the descendants of Ponce de León, is located. Down that beautiful and narrow alley is the Puerta de San Juan, the main entrance to the walled city during its Spanish colonial ruling. 
Up the hill, by the Caleta de las Monjas, is the Catedral de San Juan where, if you stand right outside, aligning yourself with the altar, you'll be standing in the exact spot where a compass would mark true North, South, East, and West of San Juan. Keep walking and make your way to the artery of the city, San Francisco street. This main avenue leads and cuts all the way across until it dies at the western city wall so, if you're ever lost in Old San Juan, reset to San Francisco street and you'll find your way… This time, you'll find the way to lunch! 
Squandering up a little over at Chocobar Cortés, a delicious lunch, dessert, and cocktails await. The establishment is owned by a renowned family that for generations has made its way into every boricua household, making their chocolate bar a key ingredient to traditional Puerto Rican hot cocoa. They are the only bean-to-bar manufacturer in the Caribbean, and they celebrate it by making chocolate the star of almost every dish. So, whether you're sipping a Choco Martini, sampling their mahi-mahi ceviche in tostones, or eating a delicious Forteza Brulée, their iconic sweet will be present. 
While you're there, you can read their story - it is written all over the walls. You'll learn how this family was and still is pivotal in Puerto Rican education and advocates for art. The second and third floor of the restaurant are part of the Cortés Foundation, where they present a curated exhibition that features pieces from Puerto Rican and Latin-American artists. 
If you're not full just yet, cross the Plaza de Armas, all the way down to the Bastión de las Palmas at San José street, where you'll find Sr. Paleta, a hyper-local ice cream pop shop that has taken Puerto Rico by storm. There, you can grab your sweet and refreshing frozen treat and take a break to enjoy the view at the Bastión, a resting stop that used to be a defensive system of San Juan. 
Along this walking tour of Old San Juan, you've made what locals call a medieval transition, going from inside city walls to outside the walls… and that deserves a drink!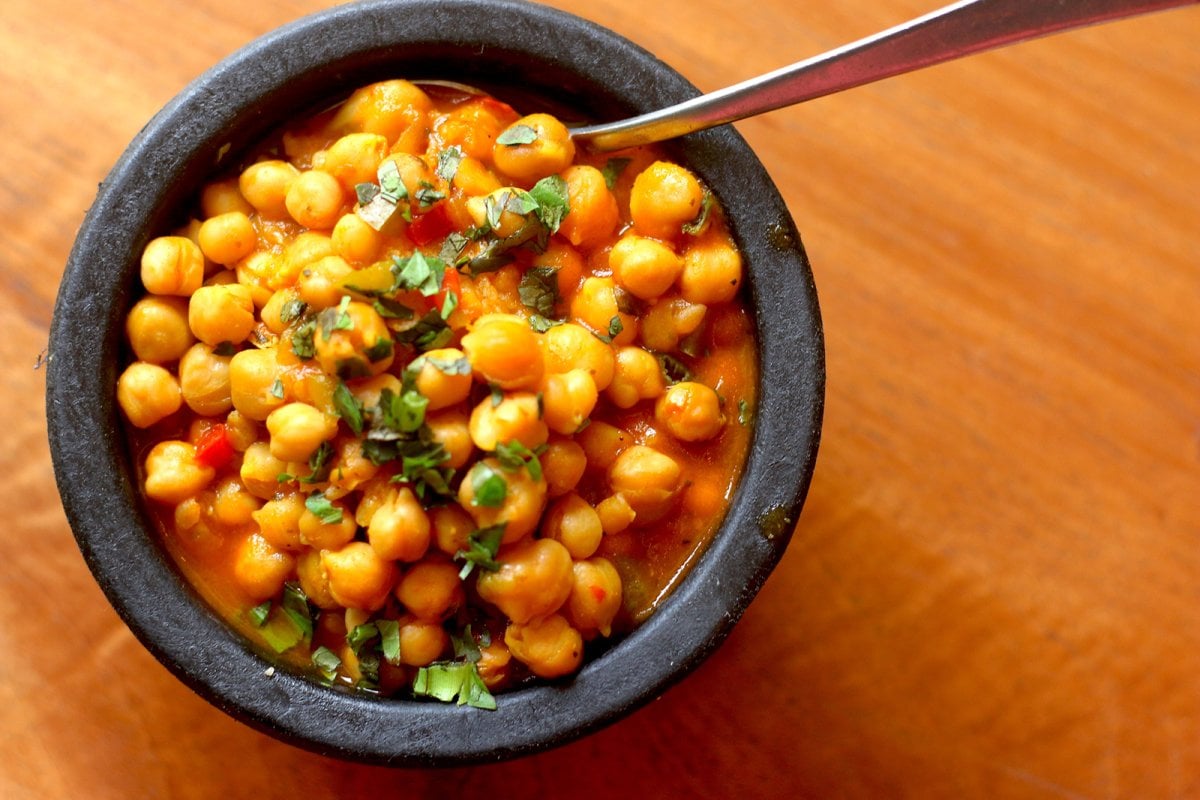 The perfect place to have it is at Princesa Gastrobar, where the most complete collection of spirits is found. At their Rums of Puerto Rico bar, you can taste and learn the history of all the rums the island has to offer. 
If you make this walking and tasting tour with Spoon, you can ask to try their garbanzada de mero, a grouper and chickpea stew that showcases the very base of every Puerto Rican dish, the sofrito. All the ingredients are fresh and the love behind the elaboration is real. There truly is no better way to conclude your gastronomic adventure. 
 
Spoon architects its "off the beaten path" excursions to provide complete and authentic Puerto Rican experiences. Each of their four one-of-a-kind culinary tours showcases the flavors, history, and culture of the island and provides insights into unique food samplings. They are "truly local" and are ready to make you feel like one.
View Places Mentioned on a Map