Better yet, just steps from the port in charming Old San Juan, you can taste everything from spicy Caribbean treats and fresh-from-the-ocean seafood to traditional Puerto Rican flavors and contemporary creations.
For your drooling and dining pleasure, here's a delicious roundup of some of the best restaurants in Old San Juan and what must-see spots they're close to. That way you can see, do, and taste more during your cruise to or from Puerto Rico!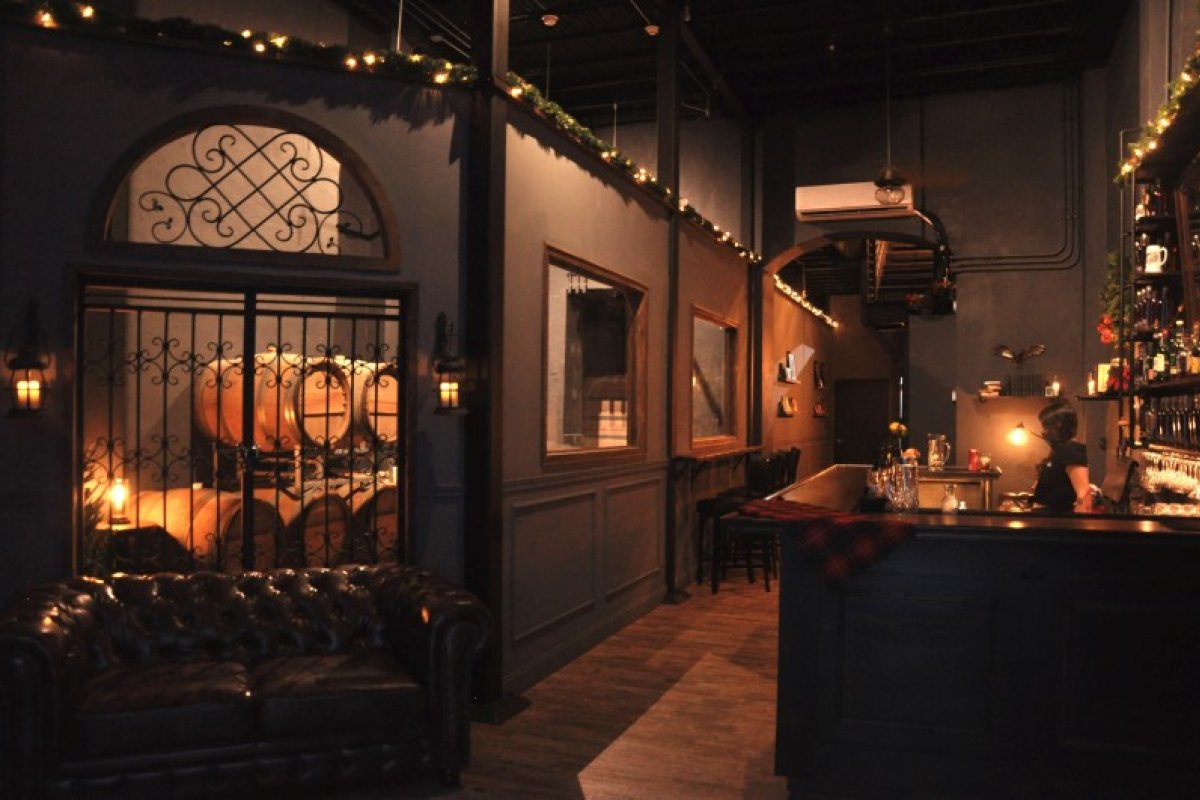 Restaurants near the Port
Just a block or two past Calle Marina (the main street that connects all four piers in the marina), the city of Old San Juan opens to a lively scene of local shops, unique attractions, and, of course, dozens of opportunities to try the city's gastronomy scene.
A 5-minute walk from Pier 1 reveals a hidden gem new to Old San Juan, Café Botánico. With exposed wooden beams, simple string lighting, and a collection of plants stylishly placed around the room, you'll feel as if you've been invited into someone's back garden for a meal. This charming café offers coffeehouse menu items like iced chai lattes, fresh baked goods, creamy soups, and customizable protein bowls.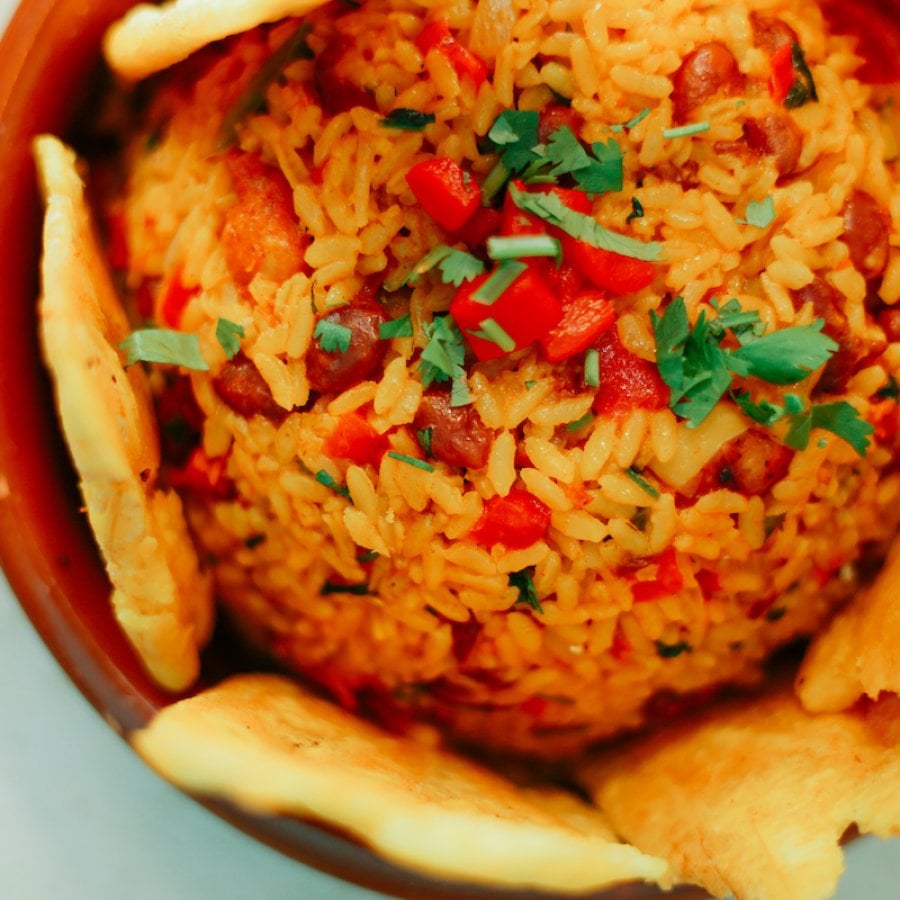 Vaca Brava, a few blocks from Pier 3, offers a fun, casual dining environment with original Puerto Rican flavors. This is a great restaurant to try true Island cuisine. They have everything from crispy tostones (fried green plantains) and chuletas (pan-cooked pork chops) to shrimp and fried beef mofongo.
If you want a boozy taste of Puerto Rico while off the boat, head to Scryer Rum Barrelhouse, where you can sample local rum with a delicious twist. The rum is finished onsite and aged in sherry and wine barrels. After a tasting, choose your favorite rum and request it in a signature craft cocktail, like the Classie Lassie or Claude & Sherry. Enjoy your drink up on the breezy rooftop as you gaze out onto the streets of Old San Juan and plan your next move.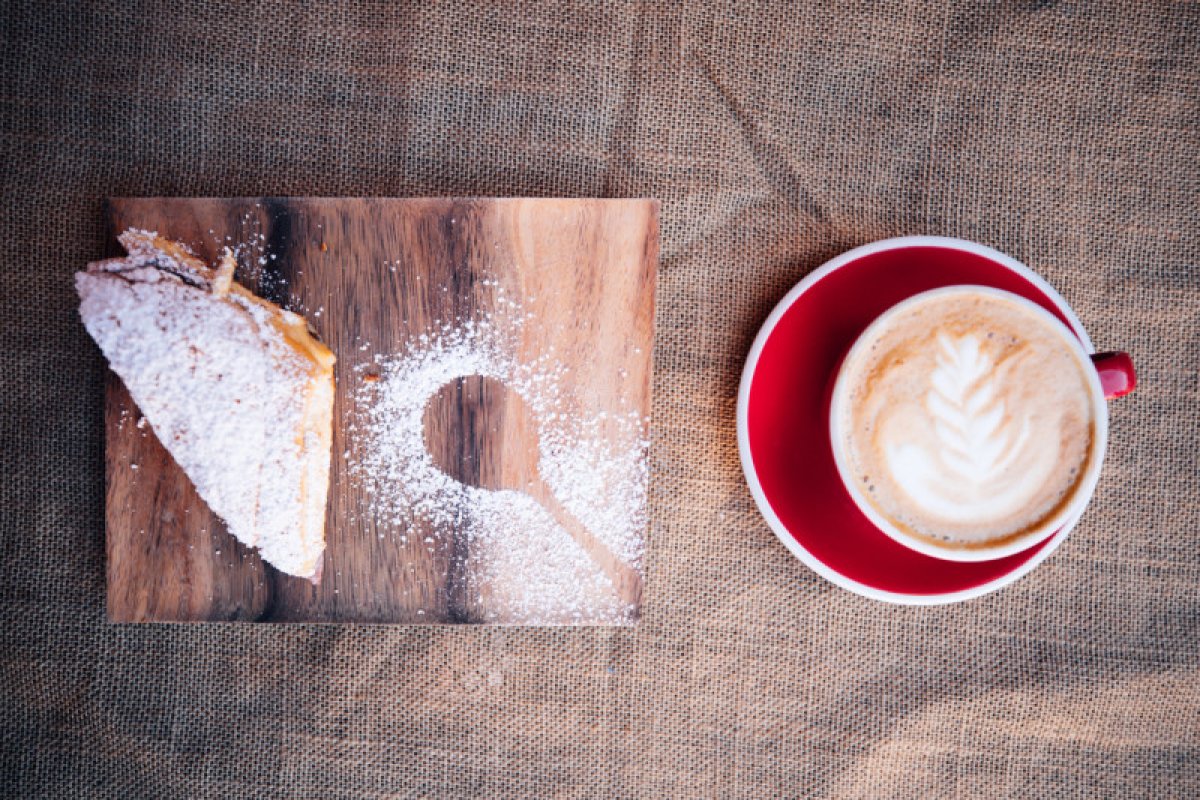 Restaurants near El Morro
After touring Castillo San Felipe del Morro (El Morro) or nearby Museo de las Américas, you may need of a great place to refuel. Look no further than Café Don Ruiz, located inside the museum's historic courtyard, where you can enjoy the taste of 100% local coffee harvested in Yauco and roasted in-house. Perk up with a double espresso or iced caramel latte and freshly baked treats, then pick up a bag of fresh-roasted coffee for a special made-in-Puerto-Rico souvenir.
For an outdoor dining experience, meander down the street to Ostra Cosa. Set in the charming Plaza del Soportal, this seafood-heavy restaurant offers a delicious combination of Caribbean and Spanish cuisine. People watch in the plaza as you sip a piña colada and savor succulent lobster empanadas, fresh ceviche, and tender scallops.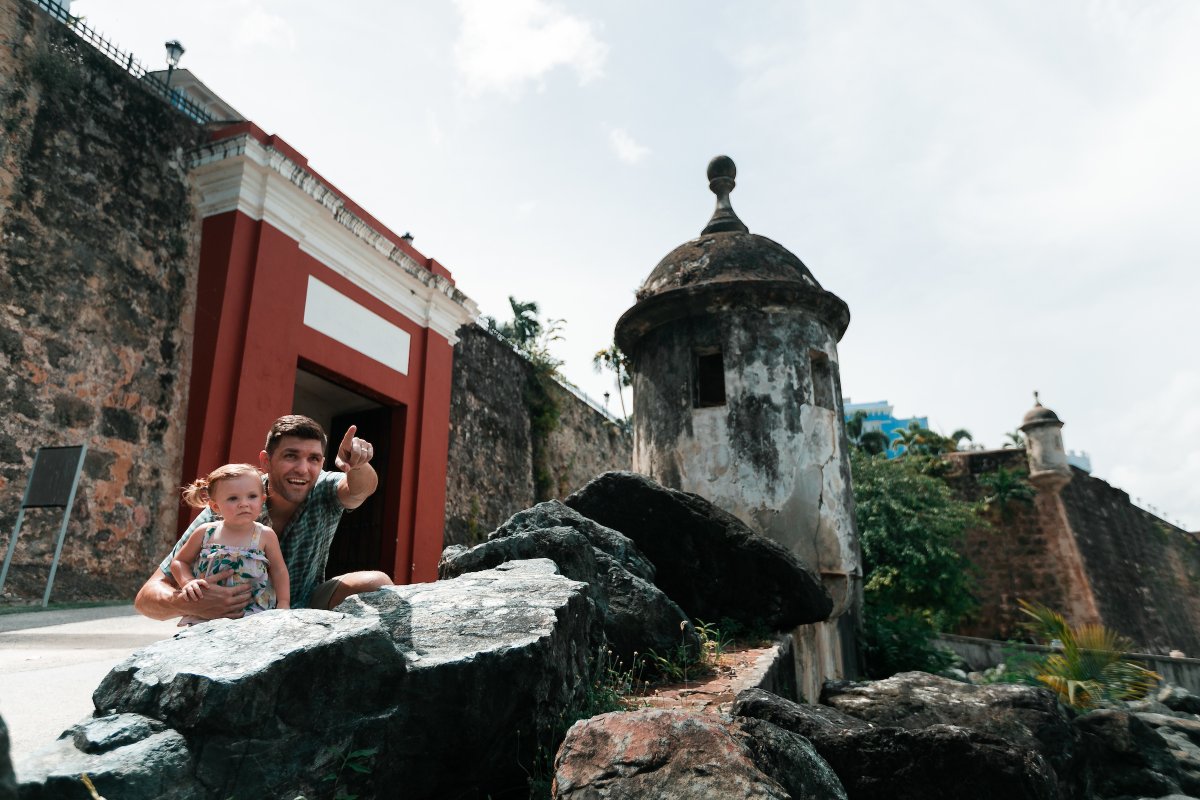 Restaurants near Puerta de San Juan
Puerta de San Juan, within walking distance of your cruise ship, is an ideal mini-excursion for off-the-boat vacation photos or walks along the water. Once you've had your fill of beautiful Puerto Rican views and architecture, it's time to fill your tummy with mouthwatering Puerto Rican food.
Stroll down Calle Caleta de San Juan to El Champi. Sit in the foliage-lined courtyard, reminiscent of a Madrid café, and browse a menu that highlights the Island's Spanish roots. Hearty dishes will fuel the rest of your time ashore and keep you full until you return to the ship. Try the thick tortilla española (omelets made with eggs and potatoes), spicy patatas bravas (potatoes in brava sauce), or iconic paellas (rice dishes flavored with saffron).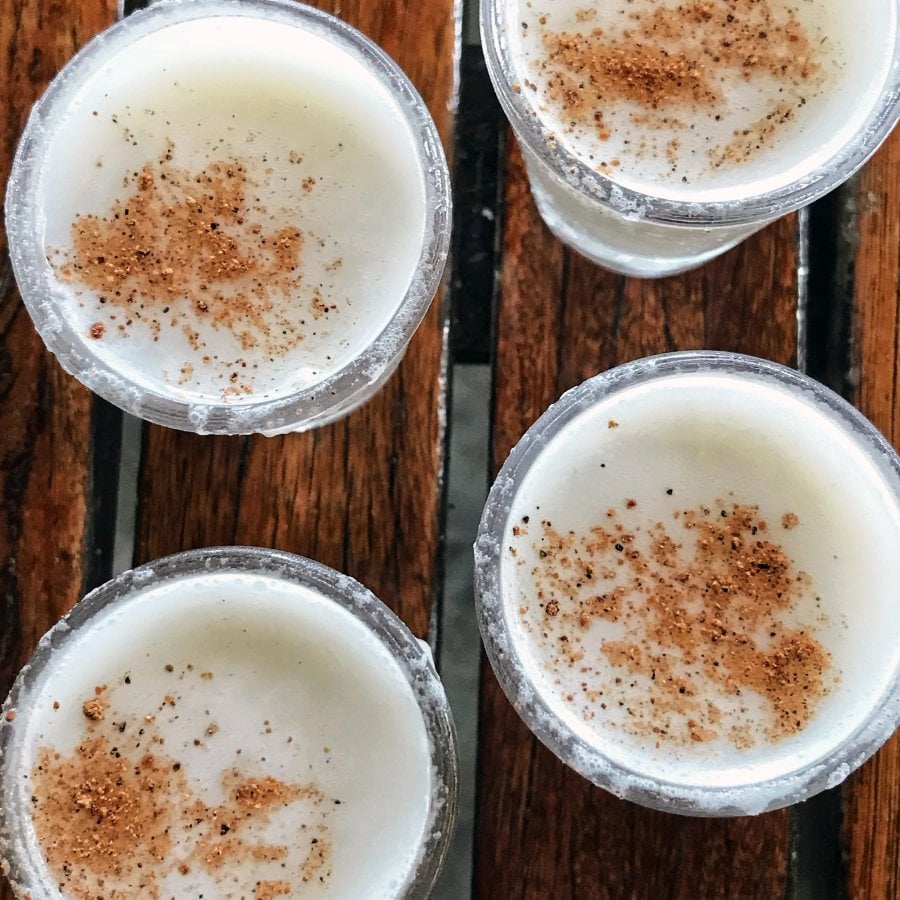 Another close-by spot is Tropical Taste, located just around the corner off Calle del Cristo. Easy to miss, this gastro treasure lies tucked behind a souvenir shop. But don't let a little game of hide-and-seek deter you – this small restaurant is well worth the effort. You'll find a welcoming atmosphere with Island dishes that deliver on flavor, including grilled squid mofongo (balls of mashed, fried plantains, usually with meat or fish), seared beef topped with succulent, seasoned shrimp, and crab meat in a spicy creole sauce. Cap off your visit with a sweet coquito, a combination of rum, vanilla, coconut, milk, and spices, often referred to as Puerto Rican eggnog.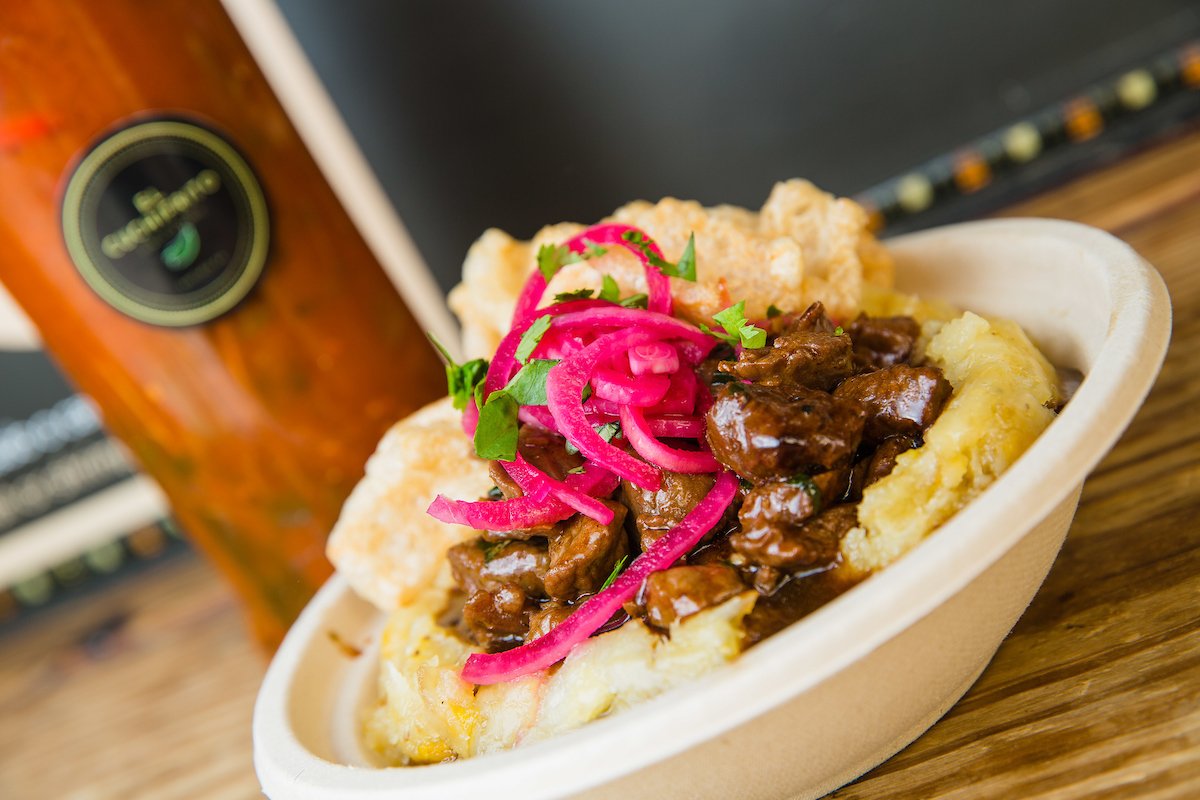 Restaurants near Castillo San Cristóbal
The Castillo San Cristóbal is a prime sightseeing spot during your time in Old San Juan. At this formidable fortress, you can discover Island history, stretch your legs on a tour, and soak up stunning views of the old city. After, explore the surrounding area and stop for some local eats before making your way back to the ship.
Café Berlín on Calle San Francisco is a short walk away. Sit inside or grab a seat on the front terrace, recognizable by its iconic red umbrellas. The restaurant specializes in traditional Puerto Rican dishes with satisfying meals to suit any diet, from mouthwatering seafood options like the fish and spicy crab tacos platter to vegan treats like the criollo (creole) tofu and vegan Puerto Rican mofongo.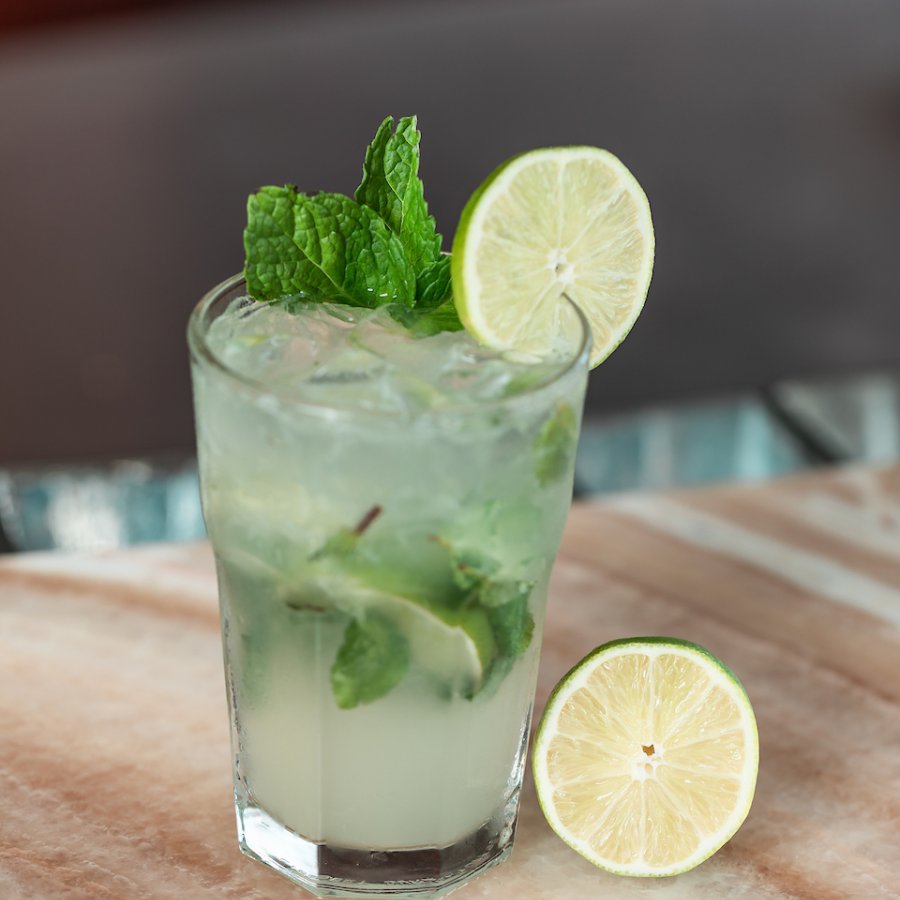 Just down the road lies another San Juan food treasure, La Madre. Come in for the charming ambiance and stay for the array of fruity drinks and Mexican-inspired dishes. Relax after your city explorations and sip on a watermelon, mango, strawberry, or cherry mojito. Relish flavorful foods, from seared tuna steaks and prime burritos to cheesy chicken enchiladas and pork-belly tacos.