And with so much to see and do, you'll definitely want to come a few days early – or stay a few days extra – when cruising from Puerto Rico.
Here are 11 top hotels near the Puerto Rico cruise terminal in San Juan to get the most out of your getaway before returning to sea.
The Decanter Hotel
To kick off or cap off your cruise from Puerto Rico, a homey stay awaits at The Decanter Hotel in Old San Juan's city center, near cathedrals, museums, and other landmarks. Complete with a wine cellar and vino-themed rooms, The Decanter is an entertainment hub.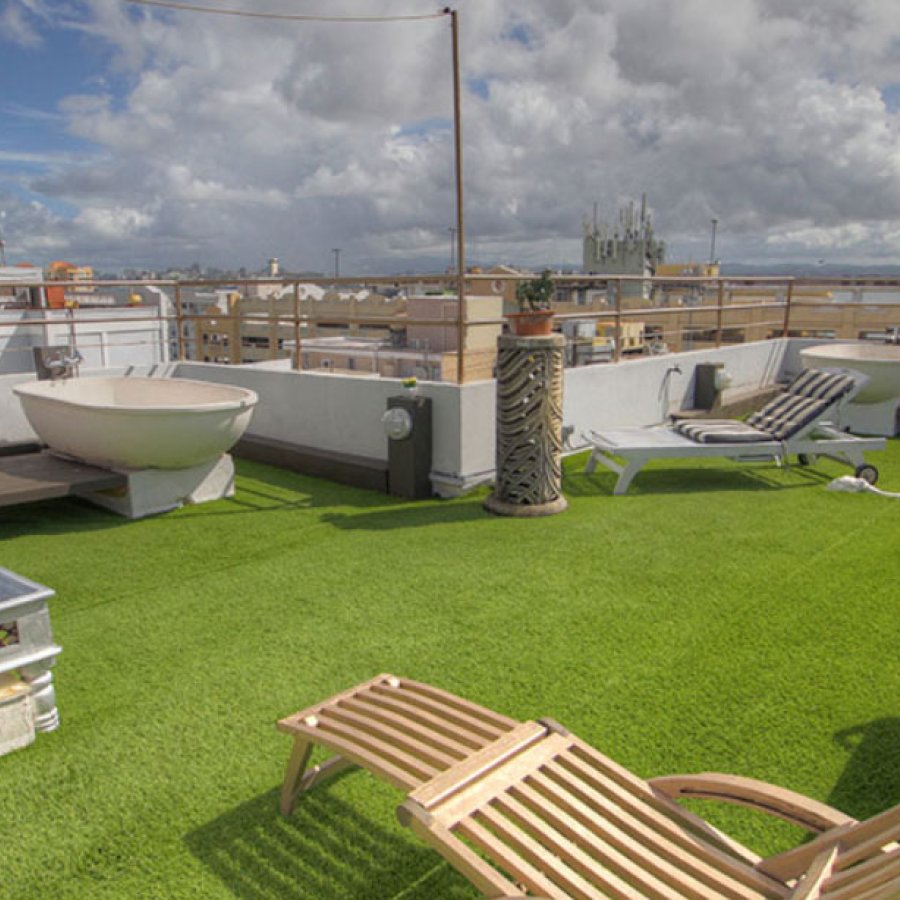 CasaBlanca Hotel
The CasaBlanca Hotel in picturesque Old San Juan is decked out with eclectic art, plus it offers a relaxing rooftop spa and hot tub with sweeping city and ocean views. Sink your teeth into powdered-sugar-sprinkled French toast at the on-site restaurant Café Mimosa or take in the sights at Castillo San Cristóbal before embarking on your cruise.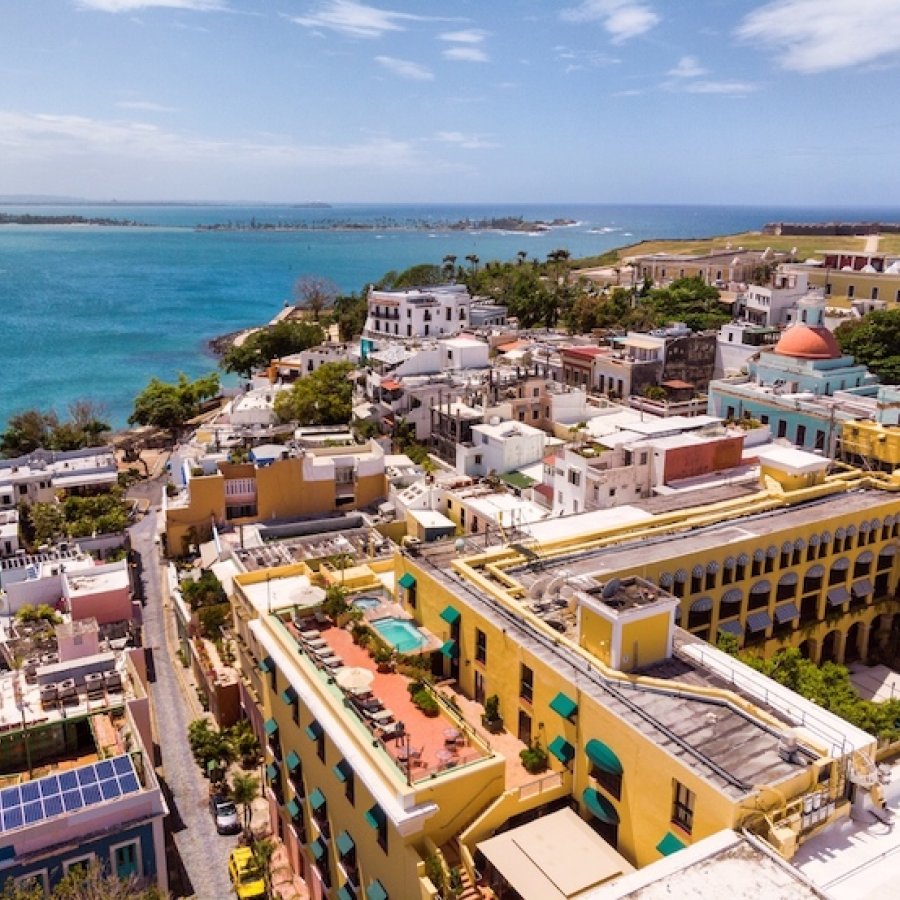 Hotel El Convento
Make your stay in Old San Juan really special with a night – or more! – at Hotel El Convento. This top hotel near the Puerto Rico cruise port provides more than just views of the rolling ocean from a private balcony. You'll also have access to attractions like the San Juan Cathedral and the Museum of Art of Puerto Rico. Not to mention, a beach club in your temporary backyard promises endless fun before or after your sea travels.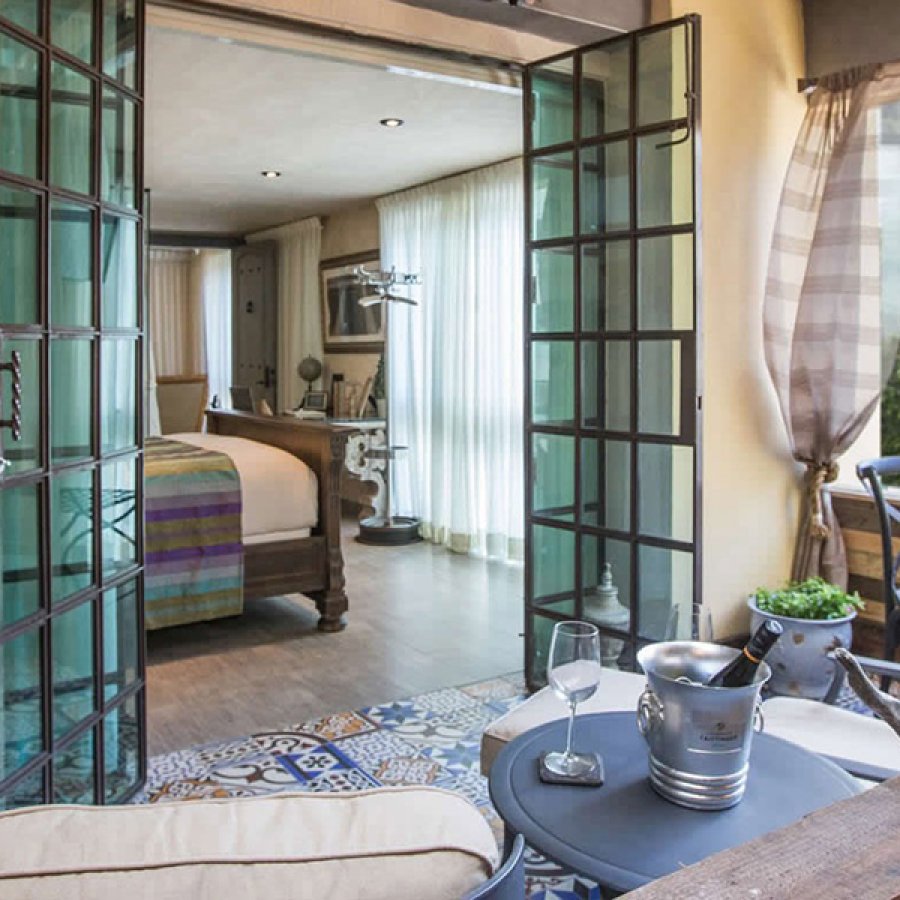 O:live Boutique Hotel
The luxurious O:live Boutique Hotel has a calming environment complete with a rooftop whirlpool tub and cozy shared spaces to get you in the mood for a vacation cruise or help you wind down from an exciting week on the ocean. Grab a ribeye or beef tartare at Sage Steak Loft, the Italian steakhouse within the building, or chill at the pool while in port.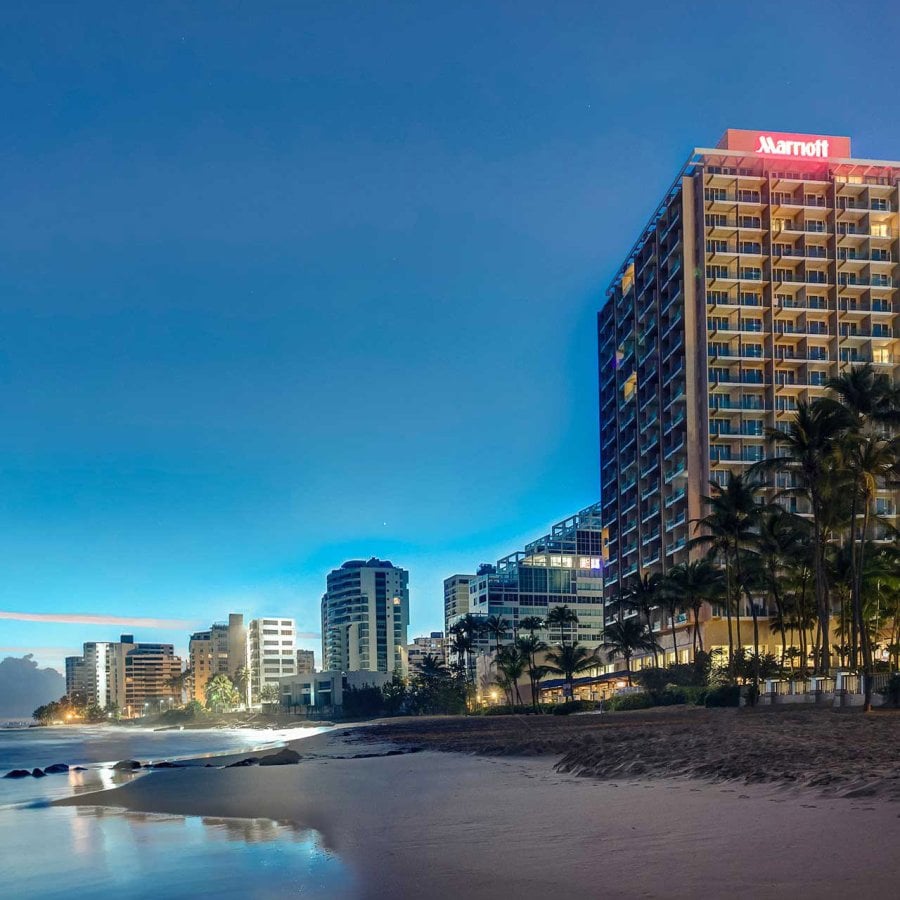 San Juan Marriott Resort & Stellaris Casino
The San Juan Marriott Resort & Stellaris Casino is right on the water with beach access and only a short commute from your cruise terminal. While in port, try your hand at poker or the slots, or savor fresh sushi and poke at Ohan.
Palacio Provincial
Modern amenities meet antique flare at the Palacio Provincial, a dreamy yellow-arched hotel in the hub of historic San Juan. With outdoor patios, a pool, and balconies overlooking the sea, this is a truly unique place to stay in port. Sip sangria from Consular Restaurant & Bar before heading to the cruise terminal or wander the storied town after cruising the seas.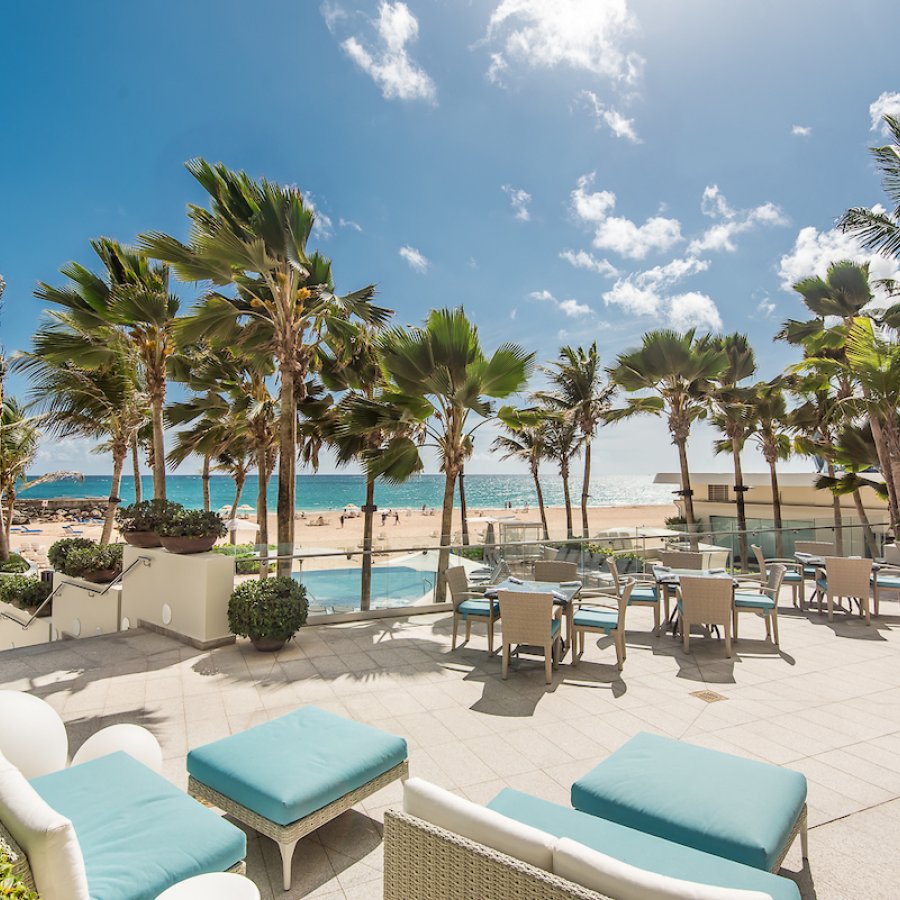 La Concha Renaissance Resort
You'll be right on the Condado Beach strip at the contemporary-meets-70s-chic La Concha Renaissance Resort. (Look for the giant clam shell while strolling along the beach!) Its Casino Del Mar is the perfect place to try to win big before setting sail. Visit the nearby Condado district to find your new favorite boutique on Ashford Avenue or savor succulent oysters.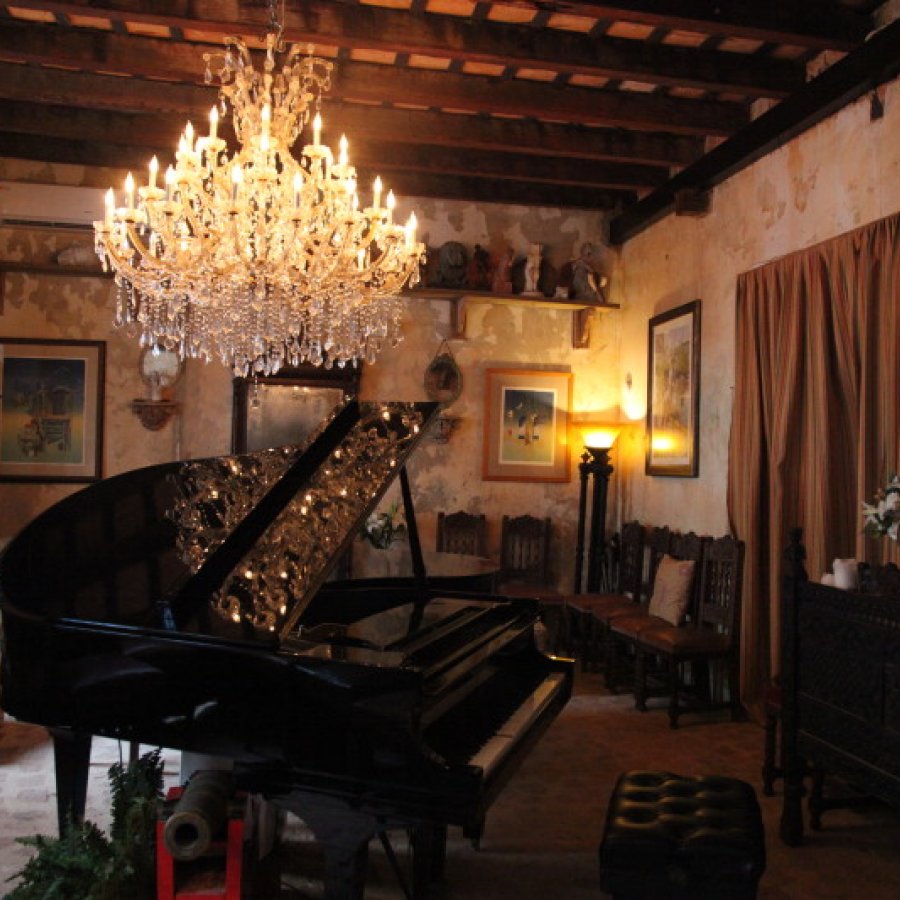 The Gallery Inn
Right by Playa de Los Cabes and with near the San Juan cruise terminal, The Gallery Inn is a rustic building with elegantly distressed walls, fountains, and intricate stone carvings. Keep an eye on the sky — the resident parrots might even greet you. Plus, enjoy late-night live music while dining at the intimate and romantic Cannon Club.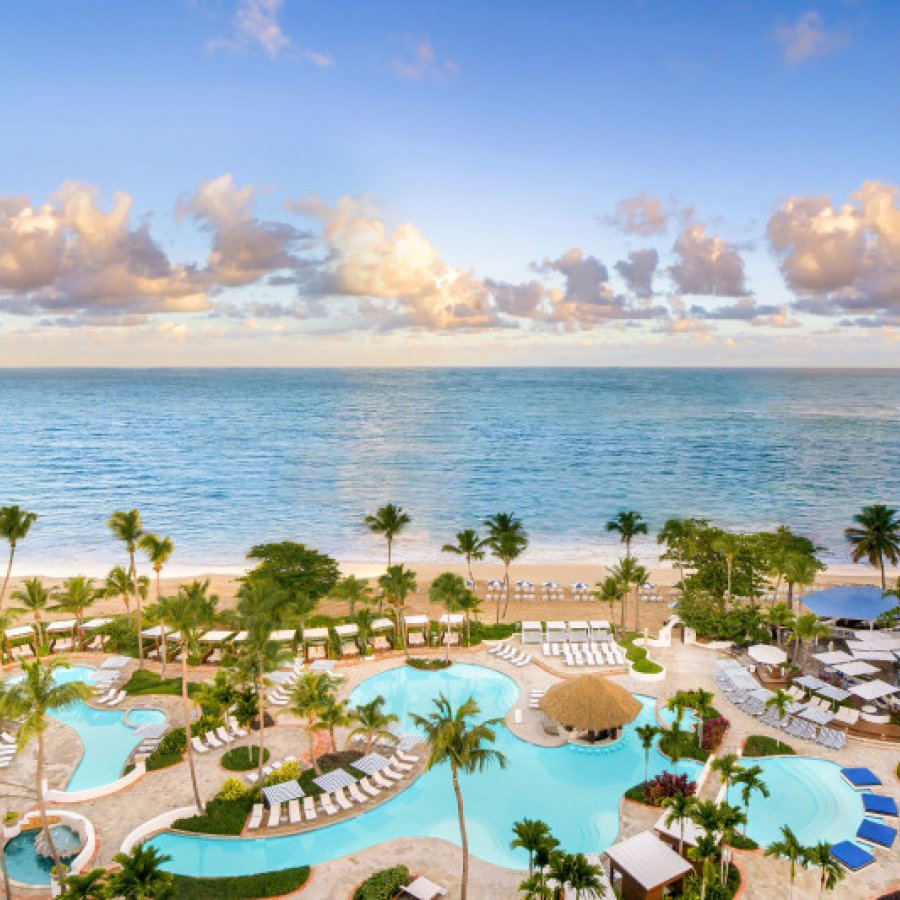 Fairmont El San Juan Hotel
The Fairmont El San Juan Hotel is one of the top hotels near San Juan's cruise terminals, not only because of its stylish architecture and elaborate chandeliers but also for a host of high-end amenities. Liven up your night with a dance at the BRAVA Nightclub, rejuvenate at the Well & Being Spa, hit the beach just a walk away, play a game of pool, or take a paddleboarding class.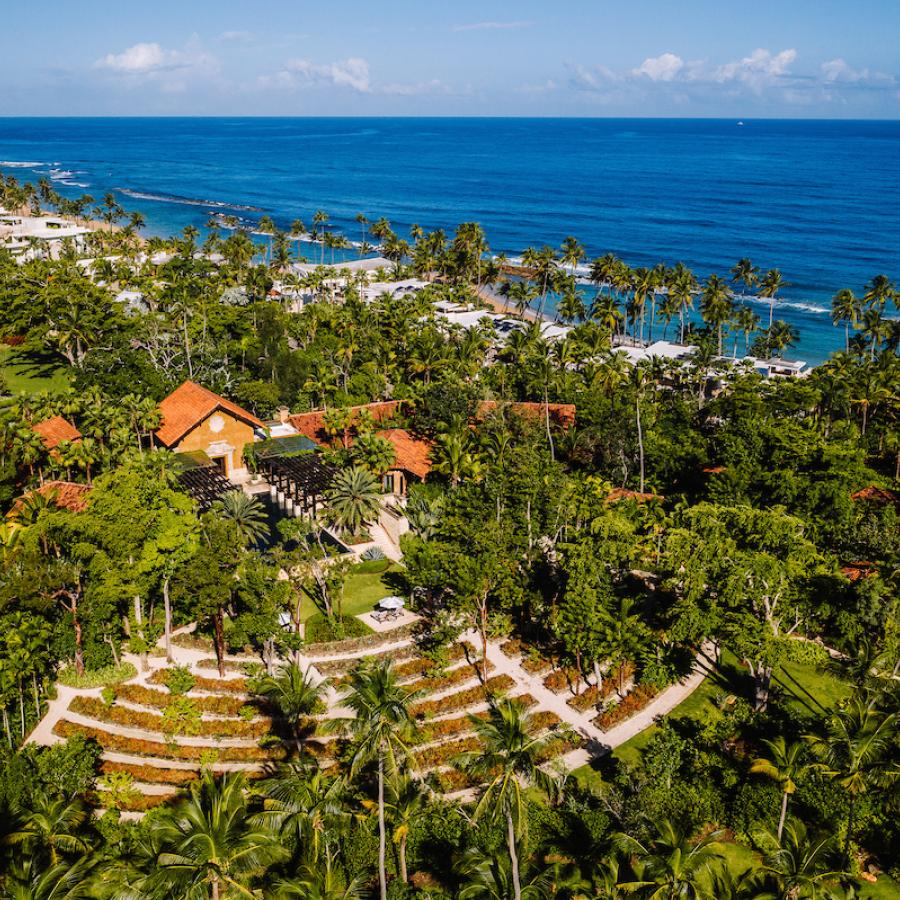 Dorado Beach, A Ritz-Carlton Reserve
Slightly west of San Juan lies Dorado Beach, A Ritz-Carlton Reserve, harboring Puerto Rican charm while exuding opulence. Looking for heavenly villa-style R&R while staying in port for your cruise? This chic property has everything you need, including private infinity pools, a treehouse spa, a sushi bar, a lily pad pond, and more. Relax a few days before your cruise or unwind for a weekend after your jaunt at sea.
El Colonial
Just a few blocks from the cruise port terminal in San Juan lies the sleek yet rustic, adults-only El Colonial. Winding staircases, stylish decor, private terraces, and balconies offering city views make this a worthwhile stay. Order a rum and Coke at the in-hotel open bar, grab tapas at one of many nearby restaurants, and tour local monuments and attractions before or after your cruise.
Explore More
From cozy inns and modern hotels to luxury resorts, familiar B&Bs, comfy vacation rentals, and more, many amazing accommodations await those who want to venture out to visit the Island's other diverse regions as well. Discover additional lodging options and hotels, and explore more Puerto Rico attractions.
And for your stay in port, check out this roundup of some of the Best Restaurants in Old San Juan for Cruise Passengers.