An ecological adventure park with unforgettable ziplining experiences.
In the mountains at the center of the Island is a modern marvel of adrenaline-pumping adventure known as "The Monster," a 2.5-kilometer zip line that is one of the longest in the world.
While the attraction has been popular with Puerto Ricans, it recently gained international celebrity status after Jimmy Fallon filmed a special "Desde Puerto Rico" (From Puerto Rico) episode of The Tonight Show in January. Along with singing and dancing with Bad Bunny through Old San Juan and enjoying fritters and rum sours with Chef José Andrés in Piñones, Fallon went flying at 95 mph over the mountains of Orocovis on The Monster. Since then, the attraction has gotten much more popular (so definitely make reservations if you want to make sure there's availability.
Are you ready to conquer The Monster? Here's everything you need to know to plan your visit.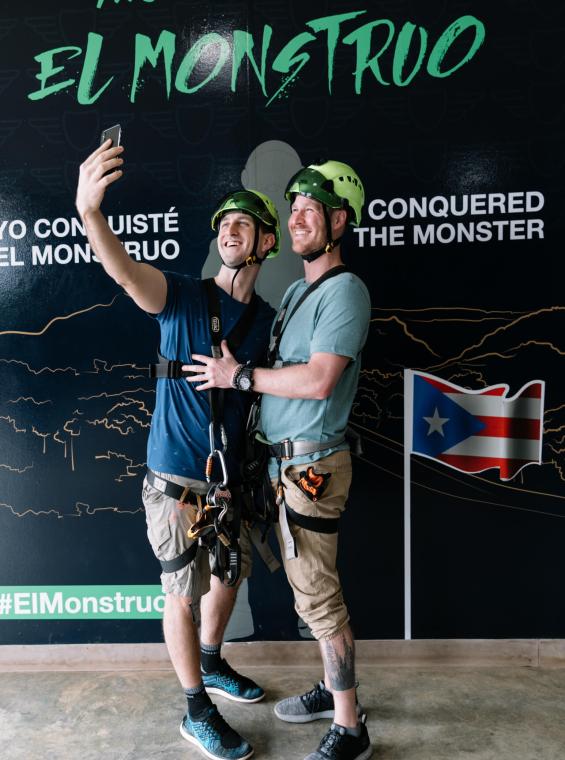 What Is It?
Toro Verde Adventure Park is located in the town of Orocovis, about an hour and 45 minutes from San Juan and hidden between rolling mountains covered in dense forest. The area boasts some of the most breathtaking mountain views on the Island, which you'll see flying beneath you, if you choose to go ziplining. Since the park opened in 2009, its network of ziplines and suspension bridges has steadily expanded, and now includes two enormous ziplines, The Beast at nearly 1.5 kilometers and The Monster, the second longest zipline in the world, at 2.5 kilometers.
How to Get There
If you've rented a car for your visit to Puerto Rico, then your GPS should help you navigate the winding roads leading to the town of Orocovis where the park is located, which is roughly at the center of the Island. If you don't have a car then you can arrange for transportation from San Juan directly with Toro Verde or through the tour company Ziplinepr which sells combo packages that include transportation and lunch. If you're coming to the Island on a cruise, several cruise lines offer Toro Verde tours through Shore Excursions that include transportation to and from the pier.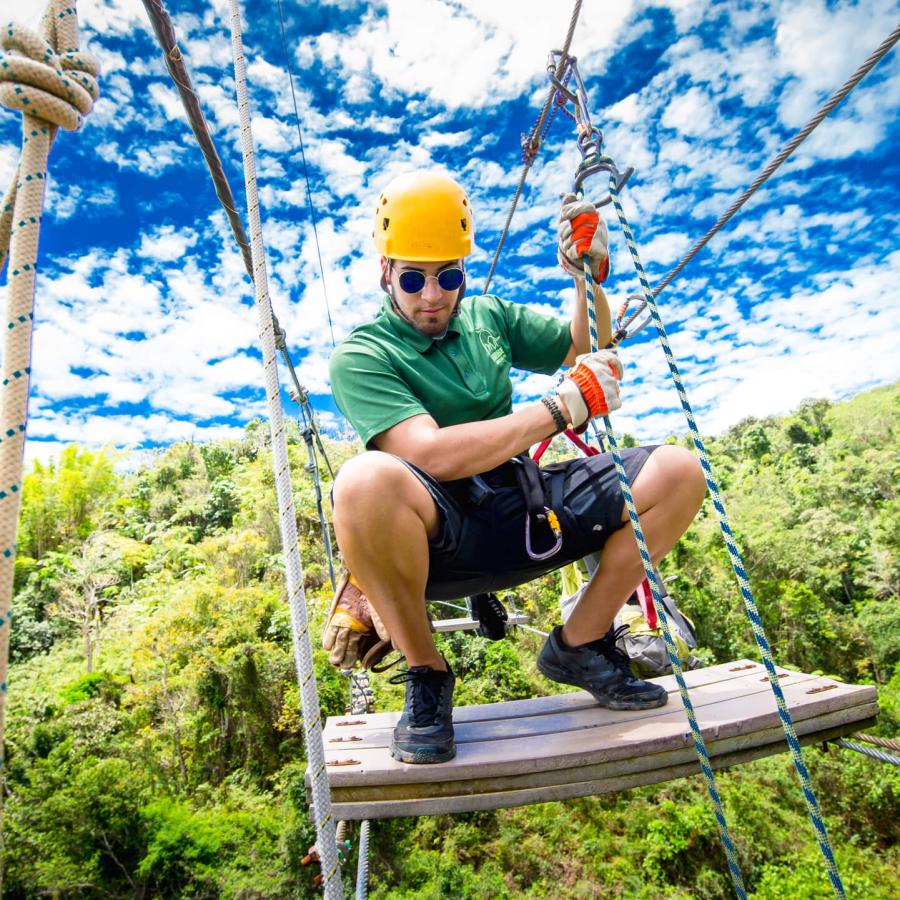 Zipline and Bridge Tours
Regardless of how you plan to arrive, reservations are required to visit the park. Toro Verde offers several tour options depending on how many zip lines you want to ride. The most popular is The Monster, followed by The Beast, then the Zipline tour, which includes 8 regular ziplines, each longer and higher than the previous one. The "Escape If You Can" tour includes two zip lines and four suspension bridges. More tours are currently in development, too. You can also ride the Toro Bikes; Guinness World Records record title holder for the world's longest cable bike circuit in the world. Bring the family and ride the 326-meter-long (over 1,000 feet long) over the four tree-shaped platforms. Relish in the panoramic views of the central mountains and north coast while you experience this adrenaline-rushed adventure.  
The park also offers combo packages such as The Beast and Ziplines. Tour company Ziplinespr offers tour packages that include either The Monster or The Beast and the other ziplines. Regular tours bought directly through Toro Verde range from $42.50 to $135. Combos go from $62.50 (at the park) to $220 (with Ziplinepr) with a range of prices depending on which zipline combinations you choose.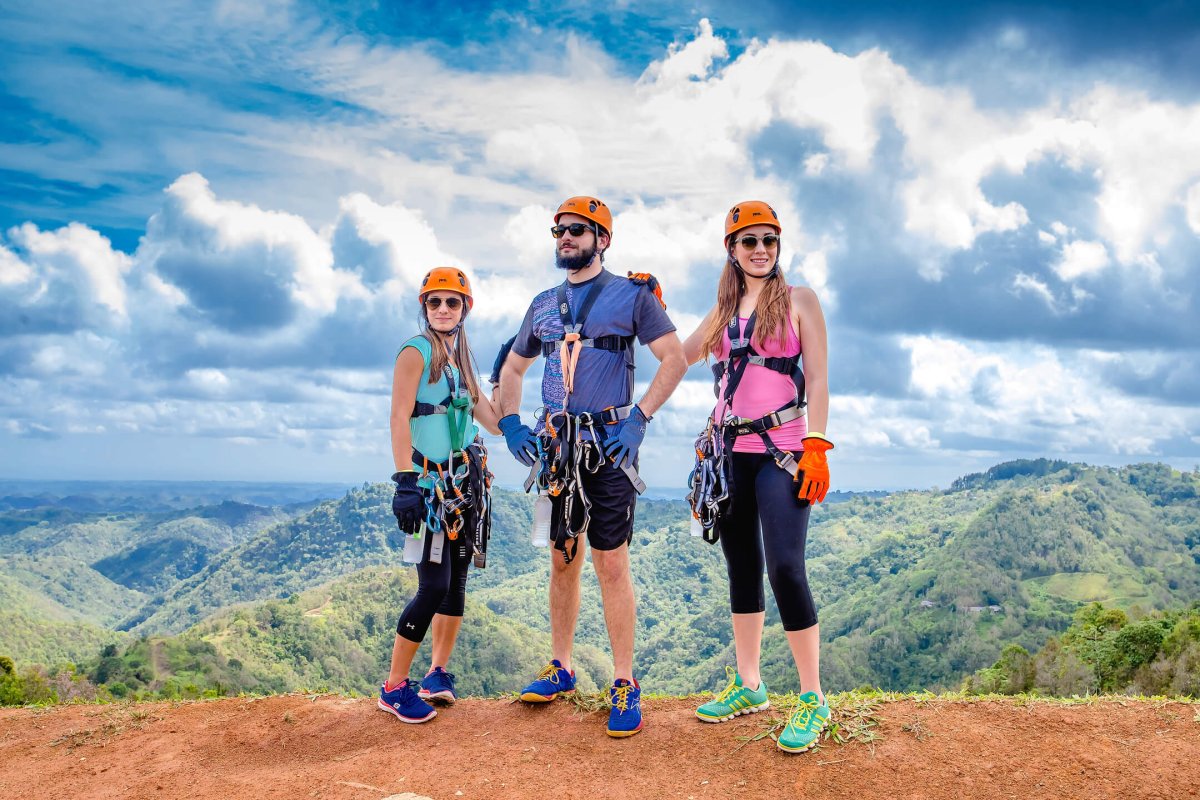 Safety Requirements
Each of the ziplines has a minimum height requirement of 4 to 5 feet and a minimum and maximum weight ranging from 100 lbs up to 300 lbs. You will be provided with a helmet, goggles, and harness. Closed shoes like sneakers are required and sunblock, bug repellent, and sunglasses are recommended. Hydration is important since you're on a tropical island. You may bring water or purchase beverages at the park's cafe. Each tour will include two bilingual guides who provide clear instructions, are happy to answer any questions, and will fetch you if you get stuck on the zipline or don't quite reach the landing pad (it's no big deal).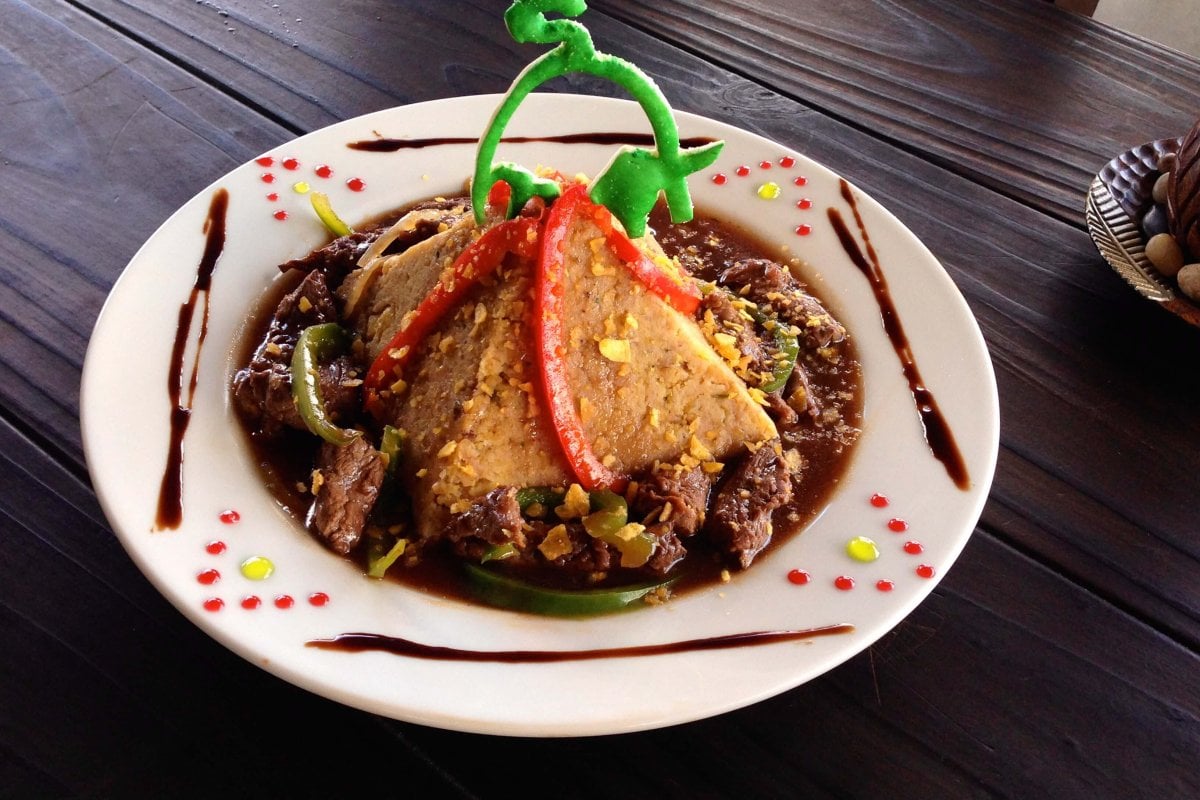 Dining
There are two culinary options at Toro Verde Adventure Park. The coffeeshop offers locally grown Puerto Rican coffee, cold blended drinks, and beers, as well as snacks, desserts, and breakfast food. It's perfect for when you're looking for a snack or other refreshments.
If you're looking for a true culinary experience visit the Toro Verde Restaurant. The terrace overlooks the central mountain range and on a clear day you can see all the way to the coast. The menu features local cuisine with a gourmet twist, made with fresh local ingredients, and includes a few vegetarian options.
For appetizers sample local delicacies like The Toritos (green plantain tostones fried into the shape of a cup and filled with either meat, chicken, or vegetables), arroz con gandules (rice with pigeon peas) risotto cakes, or chicken wings with spicy guava sauce or banana-rum BBQ. Pair with a cocktail to kick off a chinchorreo (bar hopping) around the town of Orocovis.
If you're looking for a full meal, you can go light with a salad and soup or go all out with a mofongo (fried plantain or yuca mashed with garlic) stuffed with skirt steak or roasted vegetables in red wine sauce, shrimp in garlic sauce, or the Orocovis special: longaniza, a type of spicy pork or chicken sausage made in that region of the Island. For something a little more original, opt for the chef specials like the Lasaña Boricua in which layers of fried sweet plantains are stuffed with ground beef and topped with mozzarella cheese.
Whether you come for the ziplines and the adrenaline rush, or for the food and the view, Toro Verde will be a memorable part of your trip.