From easy to more challenging, you can find a trail to explore.
How about a vacation powered by you? Literally!
Whether you seek an active getaway or just a weekend stroll, pedaling across the Island's multiple trails and landscapes is one of the best ways to experience Puerto Rico. From jungle paths to ocean views, forests, and urban settings, discover epic single tracks away from the crowds and connect with the most astonishing sceneries at your own pace.
To make your "bike plans" more comfortable, you can rent all the necessary gear once you get to paradise. You can always opt for planning a self-supported tour.
Learn more about biking in Puerto Rico
Note: Before heading out, pack a light backpack with water, snacks, and personal items like sunglasses, insect repellant, sunscreen, and toiletries. Since biking is an active, physical activity, always carry your medical information or emergency contact.
Here are a few trails you shouldn't miss: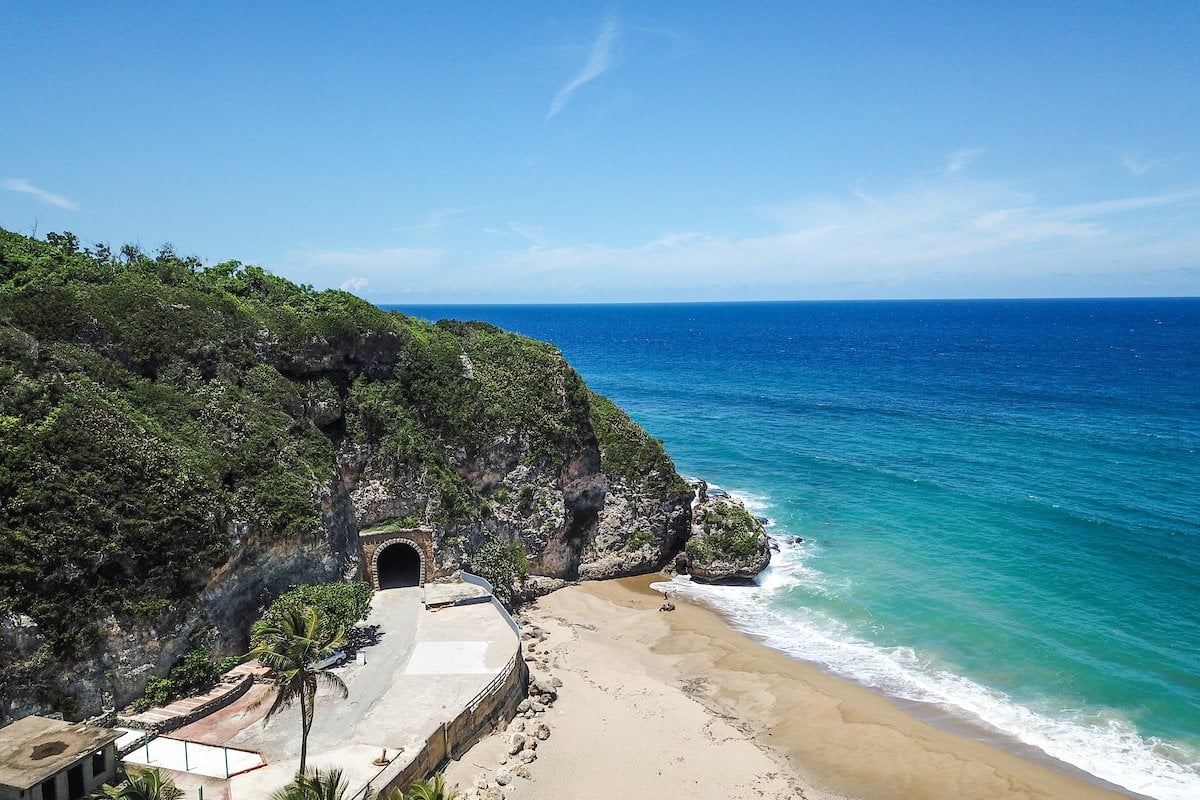 Piñones Boardwalk
Just a few minutes from Isla Verde is the Piñones Boardwalk, a trail loved by both locals and tourists runs along the ocean views and into the mangrove forest. The path is surrounded by beach grape trees and other mangroves, providing multiple picture opportunities along the way. It is mostly flat and extends for about 6 miles into the Bosque Estatal de Piñones, where only non-motorized vehicles can enter. You can rent your bike and biking gear along the trail from places like CicloNatura, Lula's Bike Rent, Rent the Bicycle, and COPI (Cultural and Ecotouristic Center of Piñones).
The trail is easy and can be enjoyed by everyone.
Tip: During your visit, set aside some time to splash around on the beach and eat at the many restaurants and chinchorros near the boardwalk.
Are you a first-time visitor? Check this itinerary for inspiration.
Paseo lineal de Isabela
Known for being a surfer town, you would not think to go biking in Isabela. Still, the municipality has a trail exclusively for biking and jogging enthusiasts in the area. It is the Paseo Lineal de Isabela, where you can stroll at any skill level. Surrounded by wildflowers, the biking route spans for over 4 miles with mesmerizing ocean views of Jobos and Middles beach. You can find resting gazebos, informative signs, and even stop at the beach along the track. You can rent your gear from close by shop Pedalea Isabela.
Tip: Close your day off with a refreshing dip at Jobos beach and a cocktail at La Central. Depending on your accommodations, you can plan a next day tour of the Guajataca State Forest, where you will find several trails and an observation tower.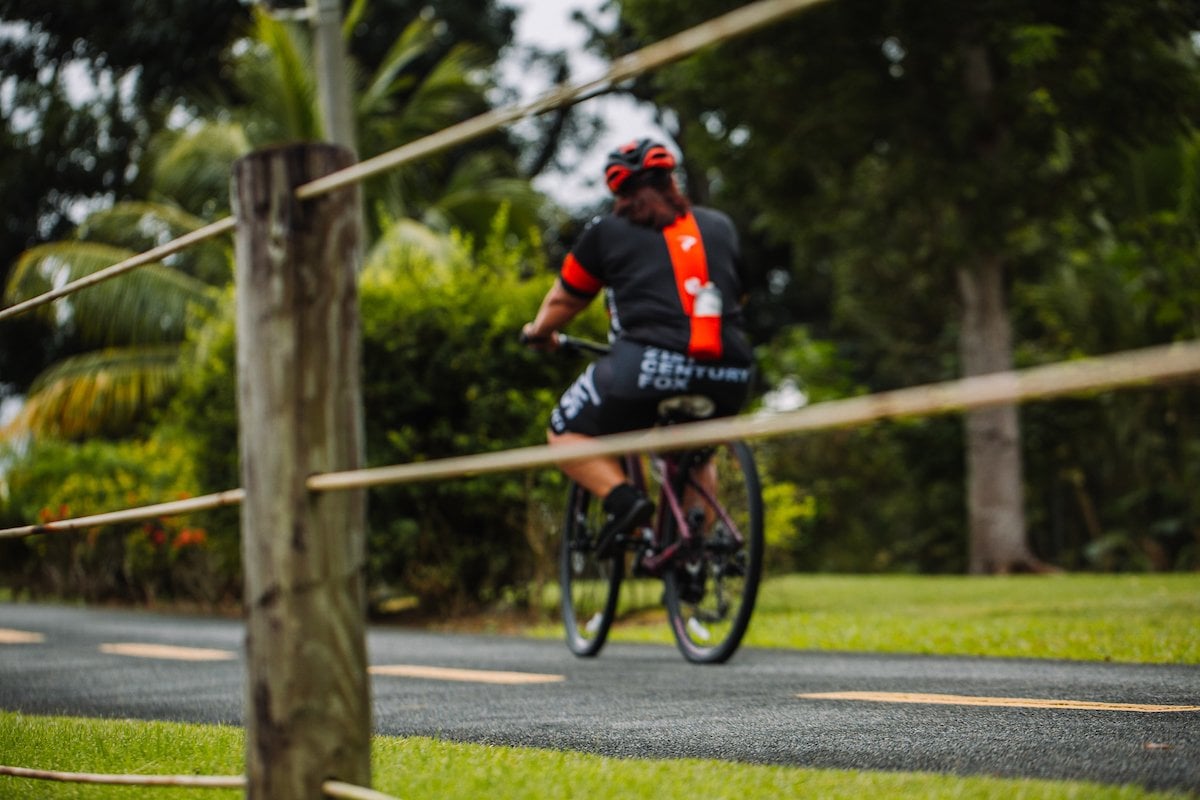 Humacao Nature Reserve Trail
An adventure awaits in Punta Santiago, Humacao! The Humacao Nature Reserve's trails range from easy to challenging, with nine different tracks to discover on site. You will have plenty of exit points to access the beach with views of Monkey Island and informative signs all along the way. Gazebos overlook the lagoon, where you can also go kayaking if desired, and fishing docks where you can relax. You can rent all your gear at Morillo Cycle at the entrance upon arrival or reserve ahead of time.
Tip: Combine your cycling tour with some birdwatching and hiking for an unforgettable "recharge and reconnect" experience.
Best Spots for Birdwatching in Puerto Rico
Monte Brujo
A trial for the more skilled biker, Monte Brujo in Guayama features some cool climbs and drops. Mostly ridden as a single, cross-country track, this place has nearly 25 trails perfect for mountain biking, running, and hiking. Be ready to dock away from some tree branches as you pedal through a hardpack path free of obstacles such as roots and rocks. You can rent your MTB gear at Papa's Cycles or Vives Rental Equipment nearby. Note that there are no food kiosks around, so be sure to bring lots of water and snacks for the day.
Tip: Finish your circuit at La Casa de los Pastelillos, where you will taste some of Puerto Rico's most famous fritters and ocean view.
Guayama and the Ruta Gastronómica de la Costa
Domes MBT Trail
Rincón is also known for being a surfer haven in Puerto Rico. Still, most MTB aficionados visit this west coast town because of its challenging biking route. Nestled near the Lighthouse Park, the Domes MBT Trail is a jungle playground with cross-country style trails, downhill paths, and some of the best views this surfer town has to offer. Finish your ride with the most spectacular sunset you can witness on the Island and have a dip to cool down after you've pedaled your day away. You can get your gear at Rincon Mountain Bike Pro Shop.
Tip: When in Rincón, be sure to catch the most epic sunset you will see in Puerto Rico.
Unique Outdoor Experiences in Puerto Rico