Think about it: Majestic mountains, mesmerizing seashores and mysterious caves, all set to their own natural soundtrack of wind, waves, and bird songs.
The air is crisp, and the temperature is just right. Can you picture yourself immersed in the great outdoors? Doesn't that sound both thrilling and relaxing? On your next visit, make time to explore Puerto Rico's diverse landscape of tropical wonders. Whether you're seeking an adrenaline rush or a tranquil spot to read and reflect, you'll find the perfect place here. 
Here are a few locations to consider for your next trip:
Google Earth Tour
Natural Wonders of Puerto Rico
Discover some of the most beautiful natural sites throughout Puerto Rico.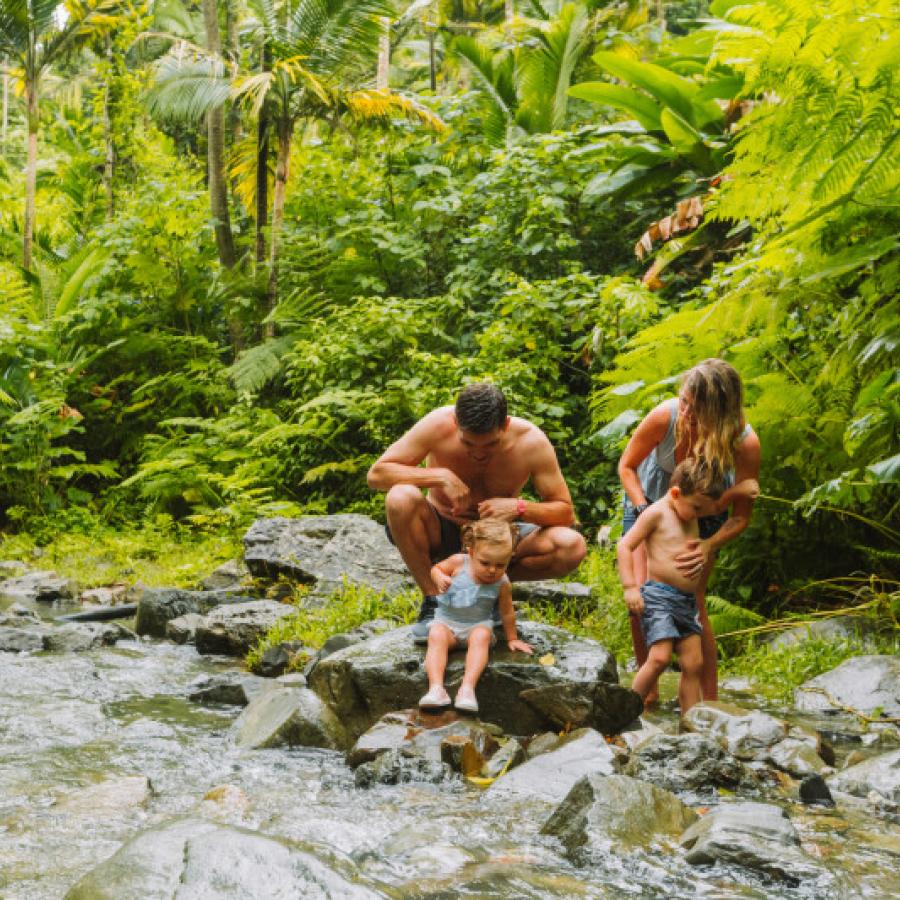 El Yunque
Spanning 28,000 acres from Río Grande to Naguabo (east side of Puerto Rico) sits El Yunque, the only tropical rainforest in the U.S. National Forest System. With bountiful waterfalls, rivers, and towering mountains, you'll feel like you've stepped into another world. 
The rainforest is home to over 240 trees, endemic fauna like the Puerto Rican parrot and the coqui (an iconic native frog species), which you can discover along the many trails (like El Angelito or Mount Britton) or observation towers like Yokahú. It rains an average of four times a day in the forest, so be sure to bring a raincoat or an extra change of clothes. Whether it is on a guided tour or at your own pace, you can enjoy El Yunque in many ways. Choose activities like hiking, ziplining, picnicking, or simply sightseeing.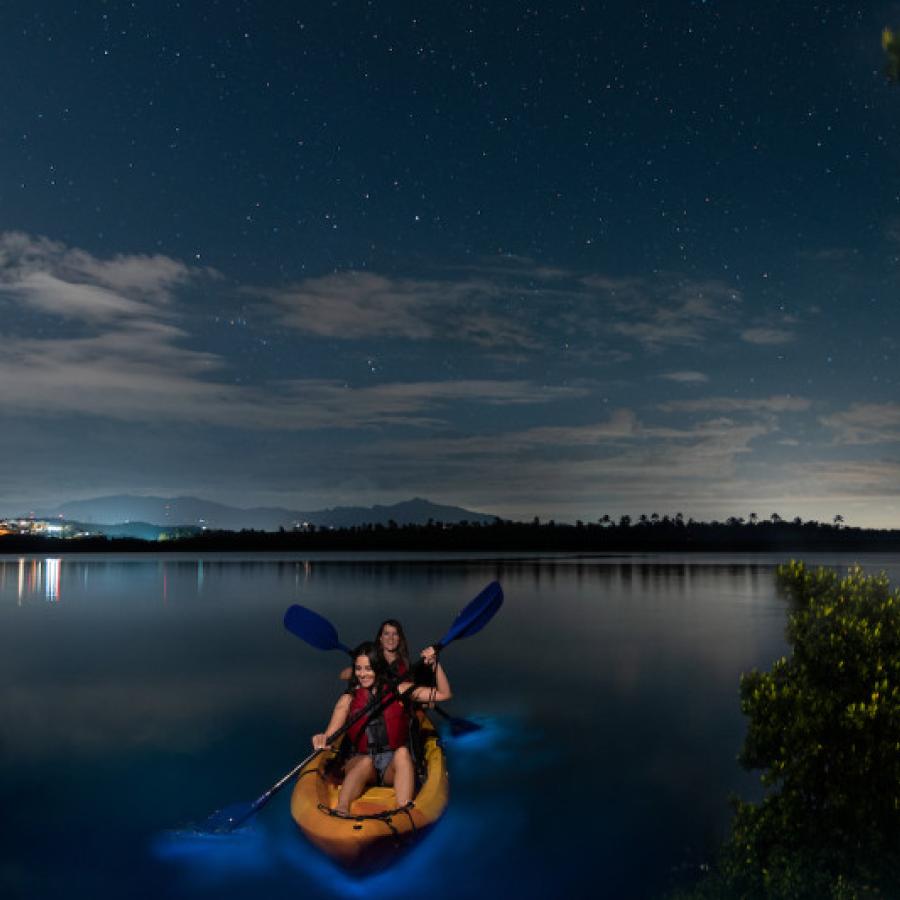 Bioluminescent Bays 
Puerto Rico has three of the five bioluminescent bays in the world, and you can find the brightest one in Vieques, just off the east coast of the island. Mosquito Bay holds the 2006 Guinness World Record for its bioluminescence effect and was designated as one of the Seven Wonders of the World for 2020 by Condé Nast Traveler. Agitate the water or paddle your way through the bay and be blown away by its glow-in-the-dark effect. Plan for a moonless night to make the most of this surreal experience!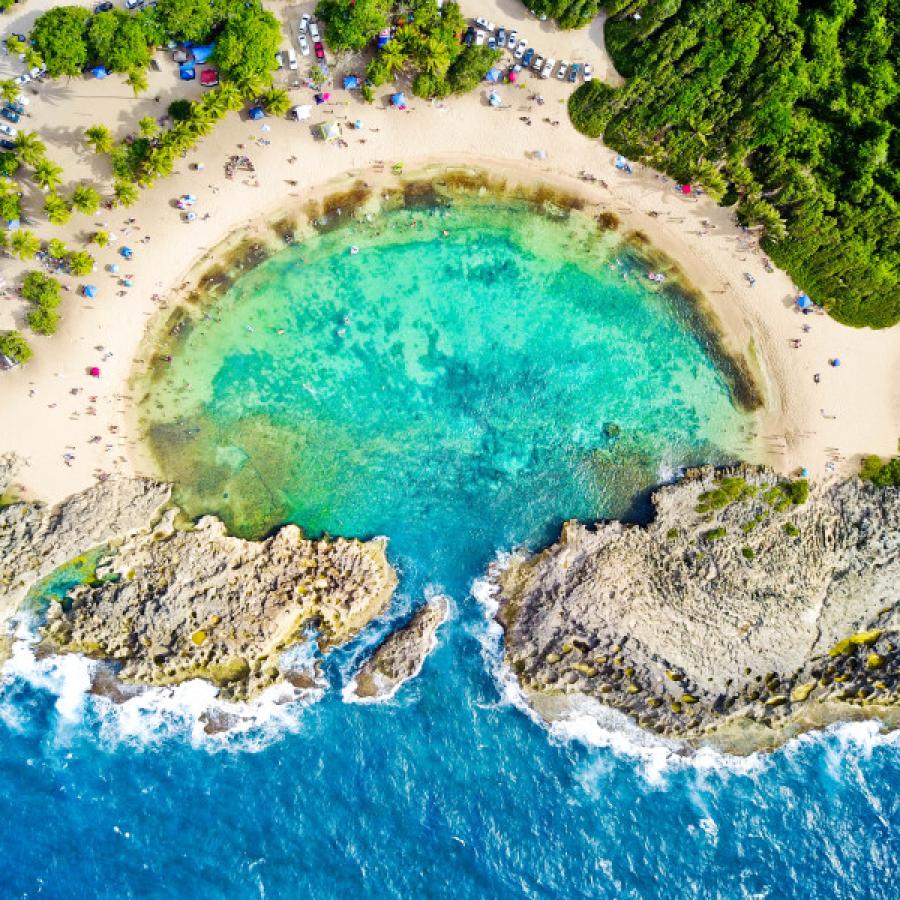 Mar Chiquita
One of the most popular natural pools in Puerto Rico is nestled near Hacienda La Esperanza in the northern town of Manatí. Two limestone outcroppings create a gorgeous half-moon opening with deep turquoise waters that are ideal for a day under the sun. This is a BYOS (bring your own shade) type of beach, so be sure to pack plenty of sunscreen, an umbrella or a wide-brimmed hat, as there are no palm trees or bushes to find shelter from the sun. On the weekends, you can find food trucks and stands that sell savory Puerto Rican fritters and cold drinks.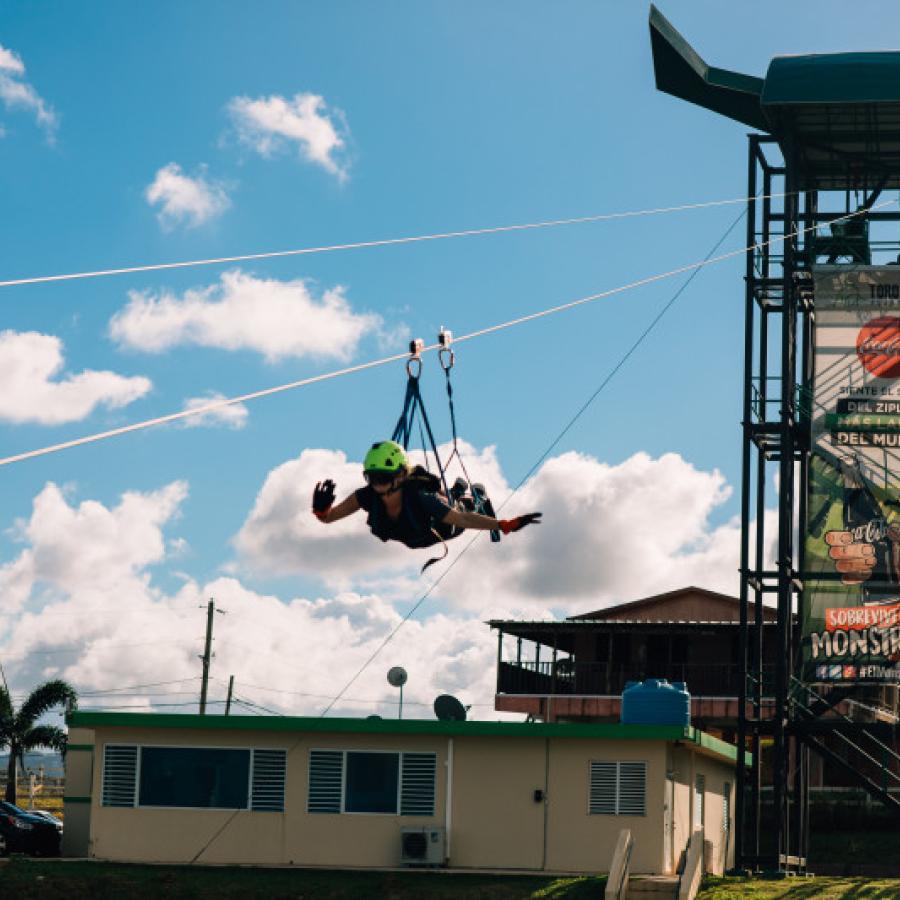 Toro Verde Adventure Park
Want to see the mountains from above? Get ready to soar like a bird in the world's second-largest zipline... if you dare! Hidden amidst the mountains of Orocovis, this eco-adventure boasts some of the prettiest scenery in the island. With multiple networks of cable bridges, ziplines, and exhilarating extreme sports, you can spend hours immersed in the island's natural beauty. If you're not into heart-pounding experiences, you can enjoy the views from the park's restaurant and cheer on those who conquer "The Monster."