Nothing really compares to Christmas in Puerto Rico! 
Yes, we all have our traditions and unique ways of celebrating Christmas worldwide, but no one does Navidad like Puerto Rico. The Island celebrates the longest holiday season in the world, starting in November – right after Thanksgiving, and ending in January with the iconic SanSe festival. But there are many other reasons that set Puerto Rico apart as your ideal Christmas vacation. It's not only a tropical paradise with a colorful culture, but it also has a vibrant holiday season with many fun traditions and events for everyone to join in and enjoy.  
From easy-to-plan travel arrangements to a winter season that feels like summer, learn five reasons to celebrate the holidays Boricua style.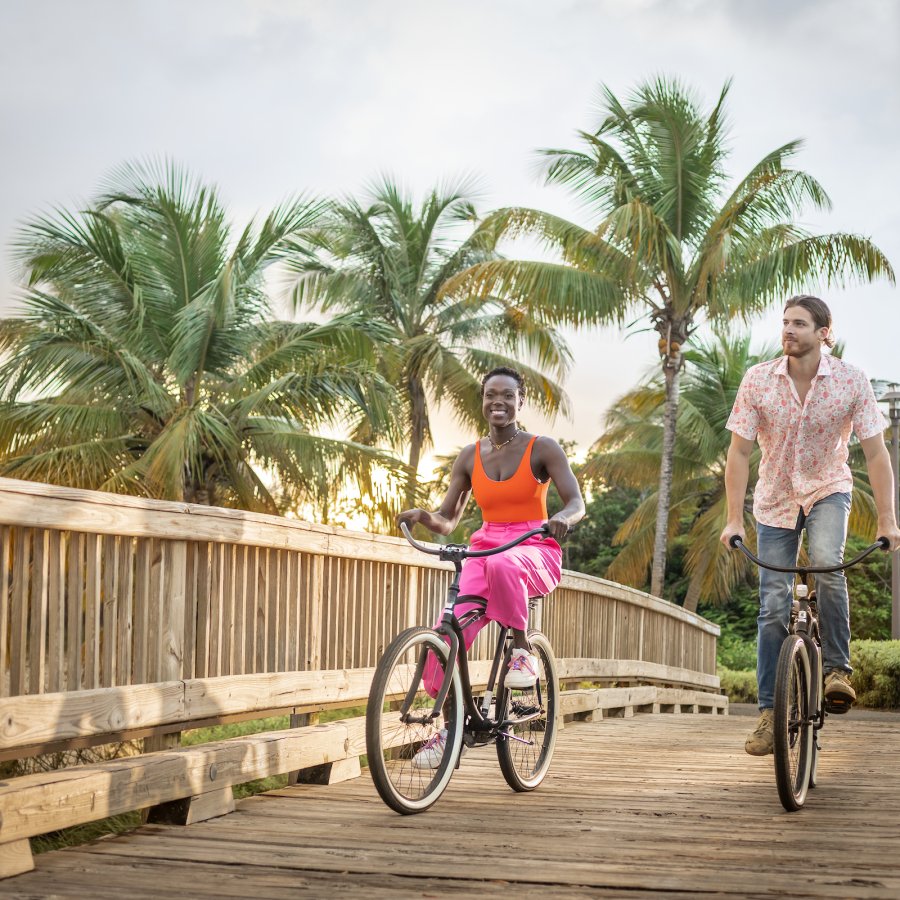 It never feels like winter 
If you're dreaming of a warm Christmas, then the heart and soul of the Caribbean is the place for you. Christmas time can mean something other than coats, boots, and cold weather. In Puerto Rico, you can shed the layers, grab a chilled cocktail, and trade the snow for sand. Enjoy walking in a sunny winter wonderland this festive season, with an average temperature of 70 and 85 degrees Fahrenheit from November to January.  Take advantage of all the outdoor fun and experiences like feeling the gentle ocean breeze and soaking up the sun, practicing watersports like kayaking or snorkeling, exploring the local cave systems, hiking through a lush tropical rainforest, or taking a stroll over the historic blue cobblestone streets of Old San Juan.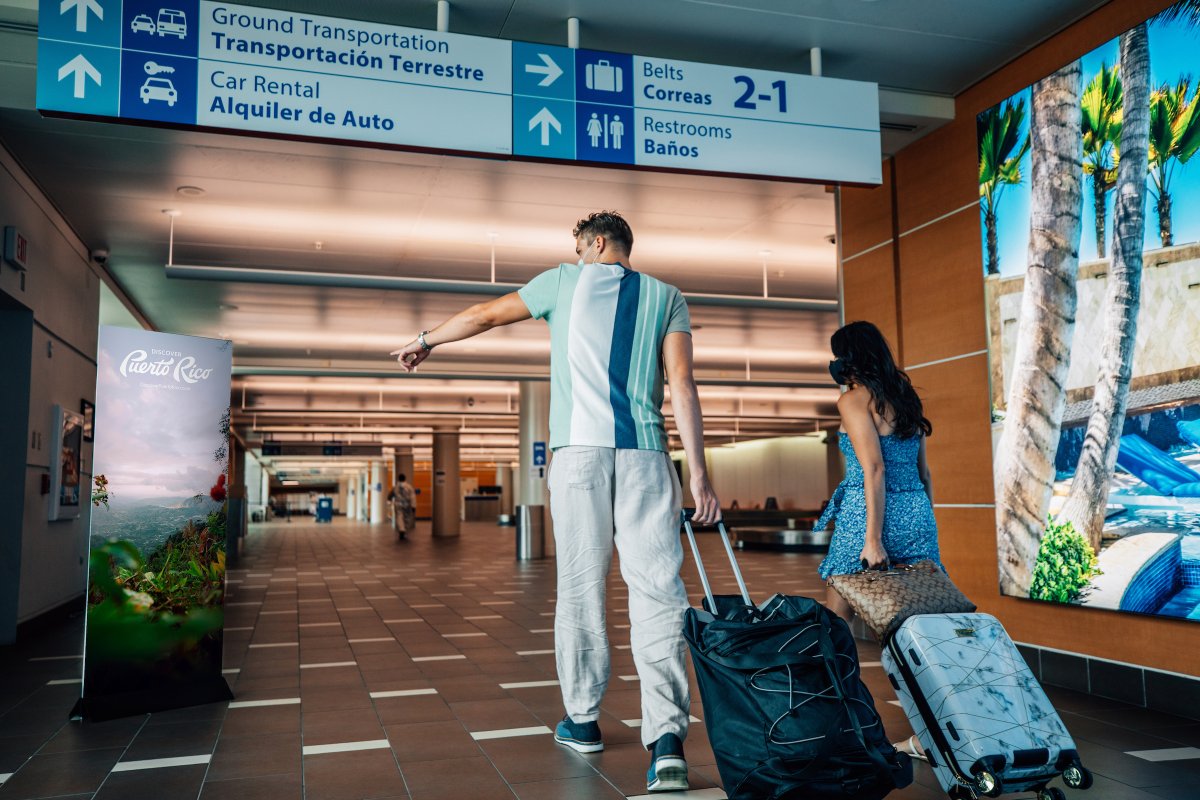 Planning to travel is easy 
Puerto Rico is a hassle-free vacation destination, even during the hectic holiday season. Traveling from the U.S. mainland is a short and easy plane ride away, and you don't need a passport.  However, you must always travel with a valid ID. And don't fret about the language barrier or exchanging your money. The two official languages are Spanish and English, and the currency is the U.S. dollar, making it even easier to vacation here and shop for all those last-minute Christmas gifts you'll be taking back home. 
NOTE: Travelers coming from outside of the country must follow the same guidelines as in any other U.S. airport. 
Our traditional holiday cuisine is unmatched
There's no better season to savor authentic Boricua dishes you can only find on the Island. In Puerto Rico, Navidad tastes like arroz con gandules (rice with pigeon peas), tender pieces of lechón asado (spit-roasted pork), and succulent pasteles (root vegetable patties stuffed with meat). They're a staple of our holiday cuisine and the direct result of the fusion of cultures and flavors of our ancestors. And, no holiday plate is complete without dessert, so make room for traditional tembleque, a silky coconut custard, or arroz con dulce, a creamy rice pudding topped with cinnamon. And, of course, you can't forget about coquito, a creamy coconut-based drink that will make you forget all about eggnog.
There's a festival all season long 
'Tis the season for celebration, and you won't find a more vibrant party than a Puerto Rican festival. Align your vacation schedule with iconic time-honored festivals that showcase the Boricua Christmas spirit. Immerse yourself completely in the culture through multi-day events that honor essential aspects of Puerto Rican culture like music, food, art, and even religion-rooted traditions. With many fiestas and jubilees across the Island – like Festival de Pascuas and the world-famous Fiestas de la Calle San Sebastián, you'll surely find one that suits your interest. Regardless of where you go, one thing is for sure: you'll find live music and staple food to celebrate the season from beginning to end.
Learn more about Holiday Festivals and Events in Puerto Rico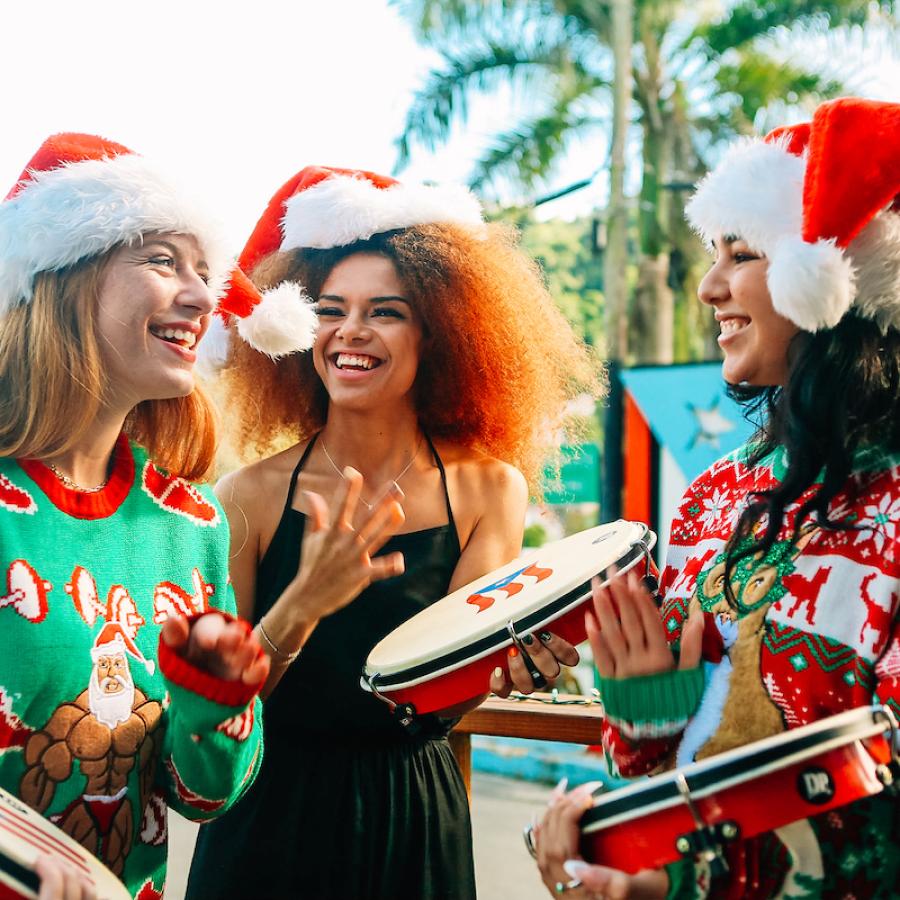 Two worlds come together as one 
Puerto Ricans take holiday traditions very seriously, they stand out for always being fun, joyful, and very bright. You'll notice how Puerto Rico has adopted U.S. traditions and given them a Boricua twist! There'll be no shortage of spirited decorations and lights as bright as the stars when you tour around Puerto Rico. You'll see twinkling rays, Christmas trees, Santa Clauses, and even some reindeer references all around. Still, you'll be taken back to yesteryear when you sneak a peek at authentic Puerto Rican decorations light up like Pascua flowers, Nativity scenes, and jíbaritos (the ancient Puerto Rican farmer). Also, if you enjoy caroling, join a parranda. This popular custom resembles traditional singing, but it is done by surprising a group of friends with music late at night, and it ends with a party that goes well into the morning.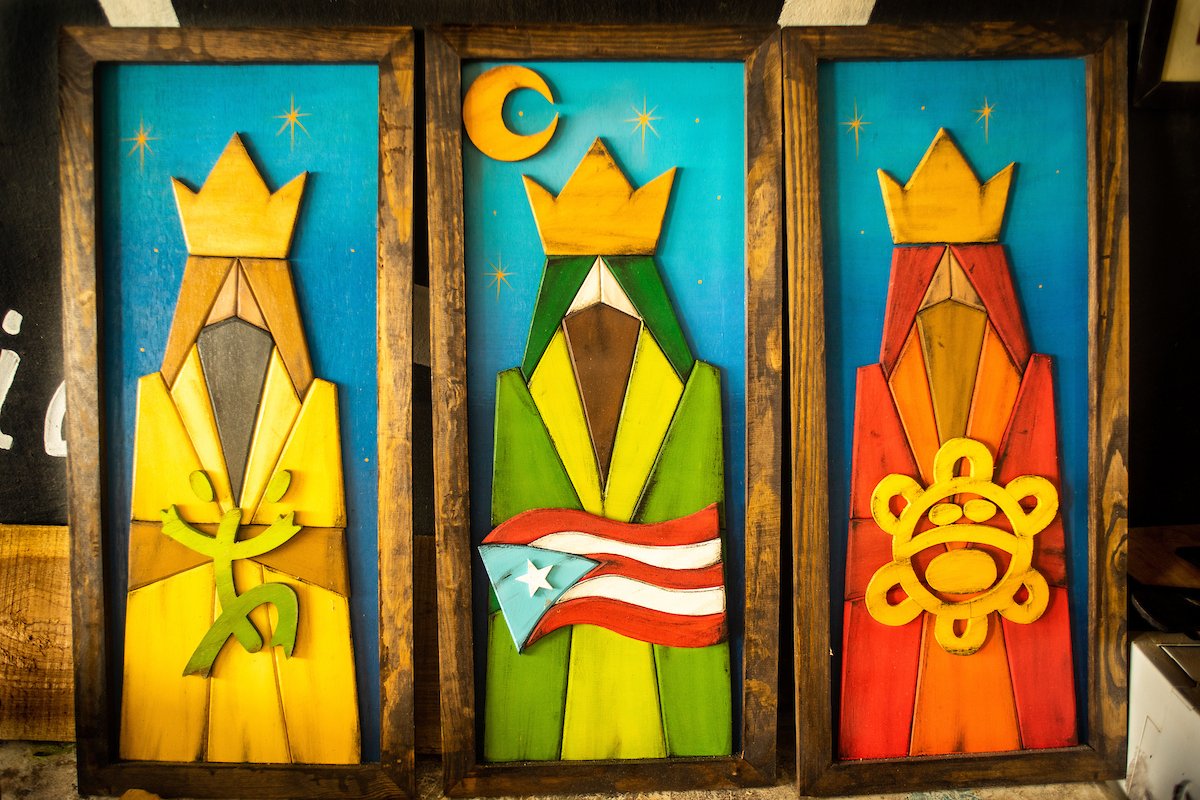 Celebrate Three Kings Day
Annually, on January 6, Boricuas commemorate when the Three Wise Men or Epiphany visited baby Jesus in the manger to deliver gifts. The night before, children around Puerto Rico go out to their backyards to gather grass or hay in shoeboxes and place them under their beds for the Magi's camels or horses in exchange for presents.