From natural baths to yoga lessons and more, experience the healing properties of paradise.  
With vacation comes disconnecting, which leads to relaxing and healing. So then, why not head to paradise to refresh your body, mind, and soul?
A Puerto Rican getaway might be the healthy choice your life needs. And, sometimes, a pause within a break is ideal for helping you escape the everyday routine, renew your thoughts, and rest your spirit. There are many ways you can experience a journey into wholeness while detoxing and enjoying much-needed leisure time.  
Here are some ideas to disconnect and recharge in Puerto Rico:
Day One: Relax at the Coamo Hot Springs 
A spa day at the foothills of an extinct volcano? Yes, please! A rejuvenating and relaxing trip to Puerto Rico should start in the central mountains of the Island, specifically in the town of Coamo. Surrounded by the verdurous and lush hills, the Coamo Hot Springs are the ticket to ultimate detox and healing in the countryside.
Discover the healing powers of nature when you experience the magic of these thermal waters, which some have deemed to be Juan Ponce de León's coveted fountain of youth. Naturally charged with minerals, the water flows directly from the mountains into two main pools everyone can enjoy. If you ask locals who visit the springs regularly, you will hear testimonies of how it has helped ease different conditions like gout, circulation problems, respiratory issues, joint pain, diabetes, inflammation, and more. These "miracle" springs result from the remains of hot volcanic stones left in cracks of the Coamo River. The hot stones serve as a filter and warmer, which charges the water with volcanic minerals, making them flow sulfurous to the pool.  
As you consciously connect with an earthly element, this experience will not only cleanse and rejuvenate your body, but it will help you ease your mind and enjoy the nature of your surroundings. Now, doesn't that sound relaxing?  
To complement your experience at the hot springs, you can book a massage that ranges from $1 a minute, a "four-hand" massage, or a private session of hot stones and bamboo therapy. Then, when you're done floating your worries away, be sure to visit the gift shop, where you can buy lotions, soaps, handmade jewelry, and more.
For lunch or dinner, pass by Hacienda Don Juan for some of the best risotto around. Other criollo restaurants in the area include La Ceiba, La Gota de Rojas, Placeres del Mirador, and La Taquería. 
Complete your countryside day at sundown at Mirador El Cerro, a viewpoint on PR-155 where you can enjoy a majestic scene of the sun setting over the mountains and a glorious view of the Coamo Valley.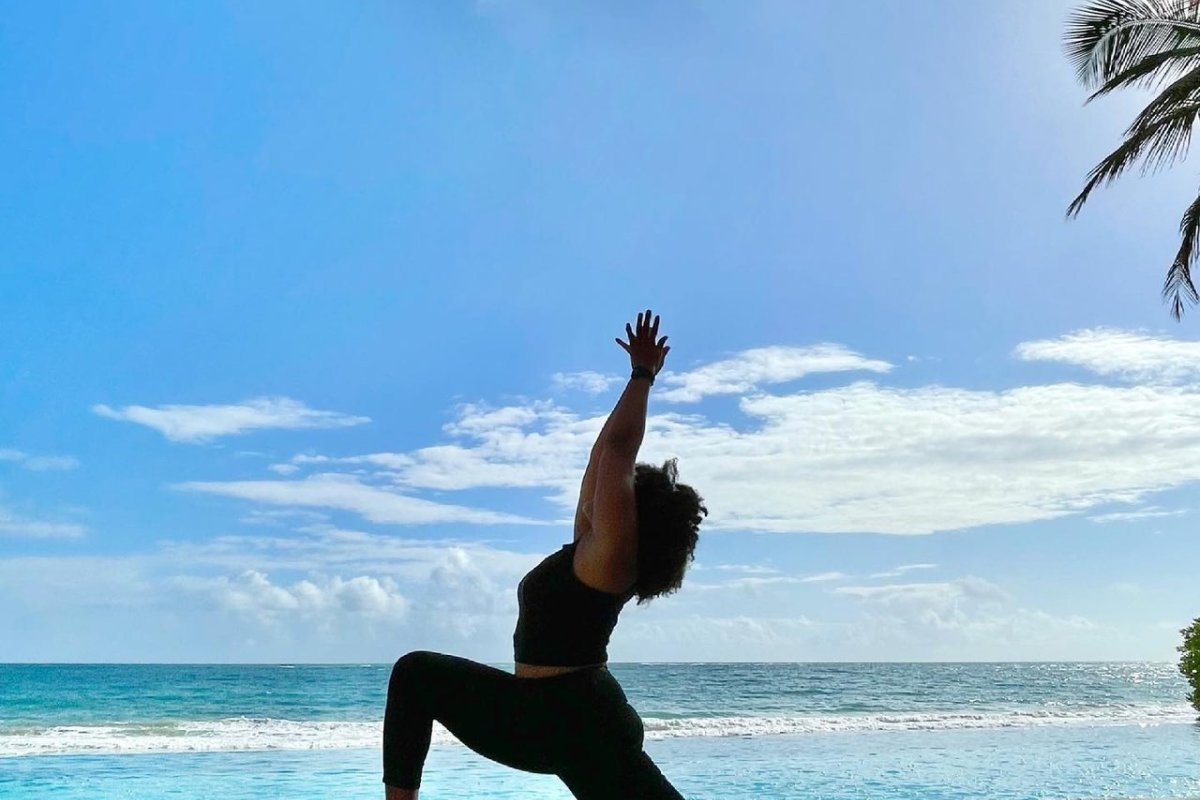 Day Two: Practice Yoga in the Central Mountains
Elevate your favorite poses… literally! Find a different type of altitude when you practice aerial yoga in Puerto Rico. While you're staying in the central mountains of the Island, or if you plan a road trip during your stay, set your GPS to Aguas Buenas, where you'll find Casa de la Ceiba. This is the hub of Aeroyoga Puerto Rico. Inspired by traditional practices and elevated by a tailor-made swing, this modern yoga retreat combines movement theory from exercises like pilates, dance, gymnastics, and more while including relaxation techniques such as guided meditation. You can enjoy aeroyoga alone, in couples, and even with friends, regardless of your expertise level.
Be ready for a yoga lesson like no other. Don't be intimidated by the swing because it will allow you to perform unthinkable positions – even if you're an average yoga practitioner or if this is your first time. At Aguas Buenas, you can take in the view and unwind as you swing, hang, stretch your back, find your core, use it as a Pilates machine, or simply relax and meditate. You'll be able to do it all and go at your rhythm. After all, the goal is to slow down your thoughts and find your center.
It is recommended to book in advance since aeroyoga is only available during the weekends for three-hour sessions, including a light lunch with a vegan option.
Renew and refresh with a crisp and cool fresh-pressed juice.
Once you're all limb and loose from yoga, it might be a good idea to go for a hike, so head out to La Charca Recreational Center near el Río Bayamón and enjoy the boardwalk and trails. You can also go to Paseo El Mirador, Cerro La Tiza, or Cerro Marquesa, which lookout points with mesmerizing views of the town and the region's verdant terrains.
Head over to Organico Bistro just on the borderline between Aguas Buenas and Caguas for a healthy farm-to-table gastronomic experience that will surely please vegans, vegetarians, and health-nuts. In addition, you can find a Caribbean menu at places like Majo Restaurant, Marcelo Restaurant, and Sierra Negra.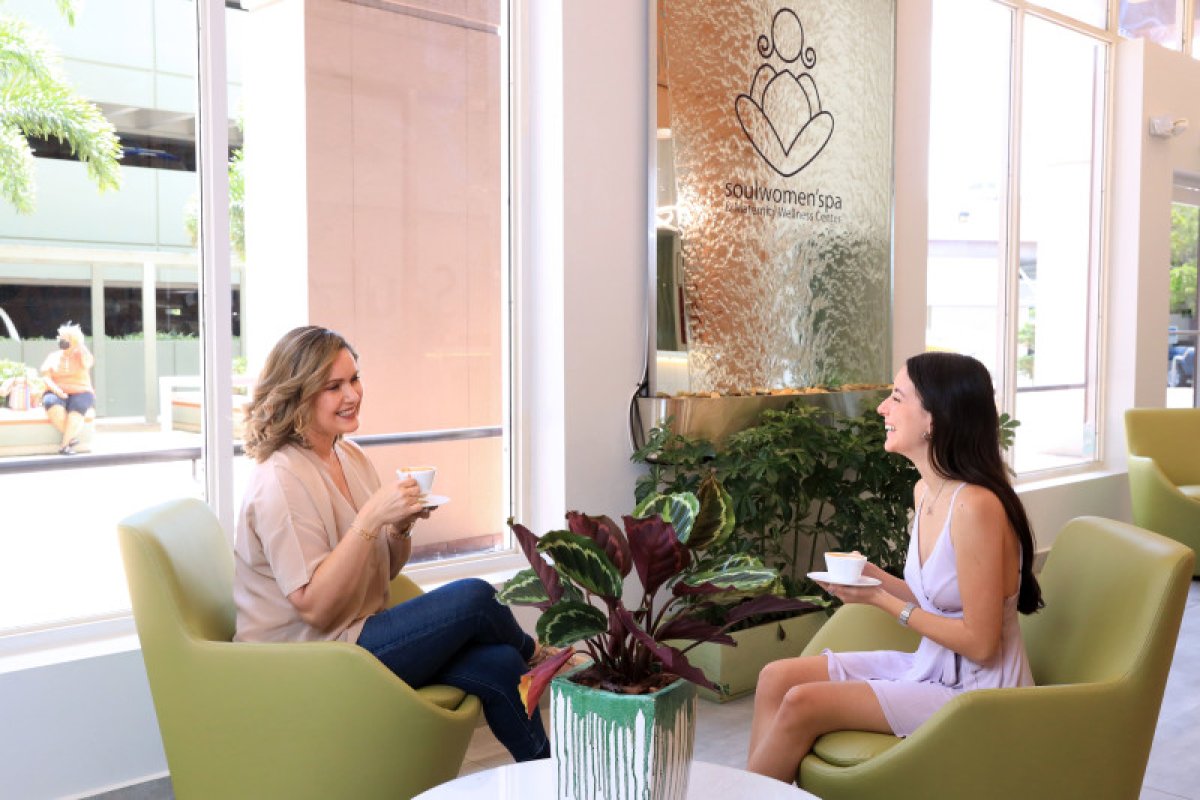 Day Three: Pamper Yourself in San Juan
The practice of "being" doesn't need to take place exclusively away from the bustle of the city. So, make time to explore and take in the urban culture that also makes Puerto Rico great. Venture into San Juan, the Island's capital, for a unique spa experience at Soul Spa and Wellness Center.
Their unique and all-embracing pampering experience includes Swedish, Sport, Thai, and Deep Tissue custom massages blended with aromatherapy and aligned with wholeness rituals for a complete renewing time. You can expand the "wellness" program using their Technogym for a cycling circuit class or yoga studio.
At this spa, the skincare consultants and experts have your back! As Biologique Recherche partners – a French dermo-cosmetic brand, they will pair you with the best facial treatment from their luxury menu, and a resident doctor can emphasize your care to prevent any potential health issues.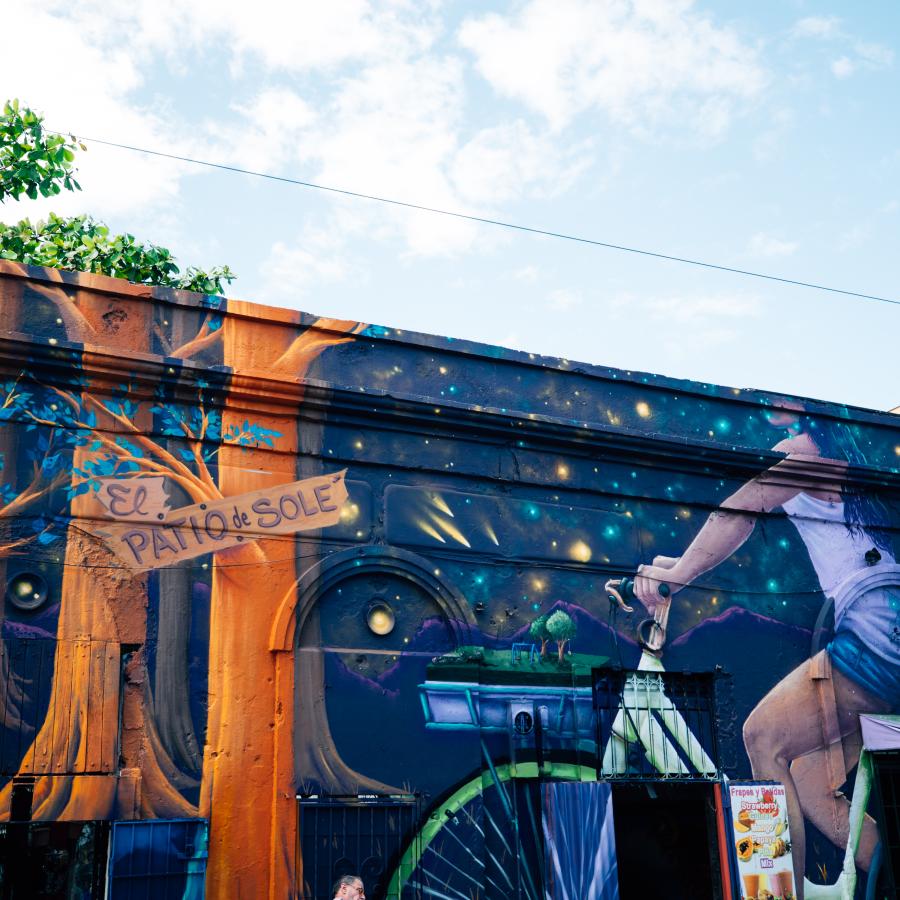 After you've indulged in a morning – or afternoon – treating yourself, it's time to explore the city and take care of yourself some more. Take a leisurely walk around Santurce to explore the neighborhood's artsy side. It's time to recreate the mind! From macro murals to big and small museums, there's plenty to see. If you get hungry, you can hop in and out of places like Café Tres Bé, Cocobana, and Kamoli Café for healthy options in eclectic settings.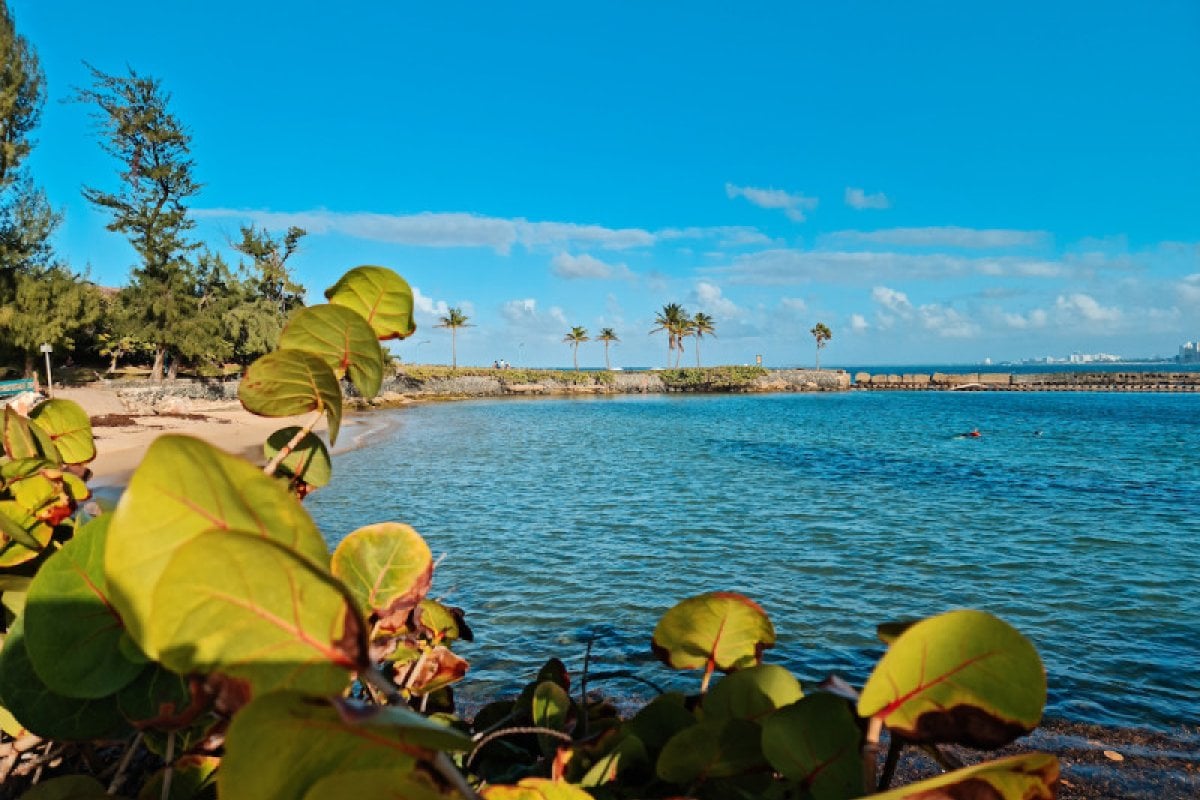 Day Four: Get Some Vitamin Sea Before Leaving
Yes, Vitamin D is essential for your immune system, so why not hit the beach for a sunny day in paradise and add some Vitamin Sea to the list? Well, head out to El Escambrón beach, a blue flag cataloged spot perfect for snorkeling and swimming. An active body makes for a calm mind, and you can achieve both as you explore some of Puerto Rico's diverse and colorful marine life. You can also book a scuba lesson with Scuba Dogs, where you don't need any prior diving or swimming experience.
And, if you don't feel like diving is for you, you can also get your dose of sunny rays and enjoy a morning – or afternoon, cardio by walking along the shoreline before departing… just don't forget your sunscreen!
That is the best way to leave recharged, full of energy, and in love with Puerto Rico!
Live Boricua through ASMR
Piñones Cook
Get ready to taste the bold and exciting flavors that the Piñones cook has in store for you – your taste buds will thank you for it. Take a crunchy bite and #LiveBoricua.
Piragüero
In one cup, this cone-shaped refreshing Puerto Rican treat will show you why the flavors of our Island will stay with you long after you leave. #LiveBoricua
Bomba Dancer
Join a bomba dancer in a unique #LiveBoricua experience that will have you moving your feet everywhere you go on the Island. 
Coconut Seller
He'll be waiting for you, ready to quench your thirst on the days when the Caribbean sun shines the brightest. Don't forget to ask him for your rum shot and #LiveBoricua!
Discover Puerto Rico's E-Newsletter
Paradise for Your Inbox
Get travel inspiration, news, tips and more delivered monthly.