Caguas is an innovative town filled to the brim with art, culture, nature, entertainment, nightlife, and businesses.
Because of its location, Caguas is known as the "Heart and Center" of Puerto Rico. Situated at the western end of the east region, this town is only about 30 minutes from Luis Muñoz Marín International Airport (SJU), contributing to its development as a major commercial center for the Island, including more than 40 factories producing clothes, leather, electronics, and more.
Also known as la Ciudad Criolla (The Creole City), Caguas is home to several museums and an ecological center. The town square is undergoing a revitalization, with new restaurants and events being added all the time.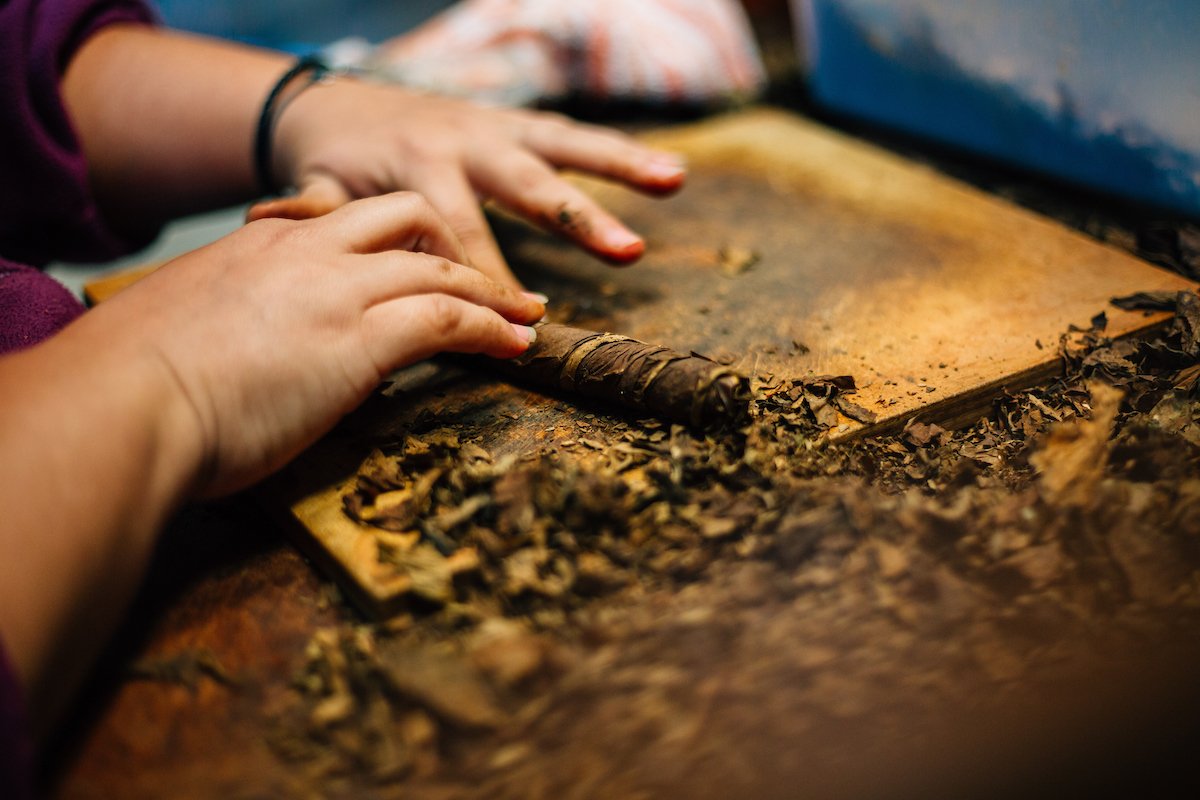 Things to Do
Caguas is home to many attractions, cultural and sports activities, music and gastronomic festivals, theatrical productions, walking trails, and more. 
The Jardín Botánico y Cultural de Caguas William Miranda Marín is a gem in Caguas. A true treasure of history, this 60-acre park consists of not only the gardens but the remains of Hacienda San José, a 19th-century sugar-cane plantation.
Designed to educate the public, the gardens let visitors explore both culture and nature in a tropical setting. Guided tours, picture-perfect walking trails, special activities, and interpretive exhibits (like the African and Taíno Ancestral Grove, Forest Heritage, Riverside Corridor, and Tropical Wetlands) are part of the regular offerings.
Caguas is home to a variety of museums that showcase the history and folklore of the region. The Museo de Artes Populares Caguas showcases local artisans' work that preserves and promotes Boricua arts and crafts diversity.
In the town's former City Hall, you can find the Museo de Historia de Caguas, which presents the town's story, from archaeological findings to the town's founding. There is also a Museo del Tabaco, where you can learn about tobacco production in Puerto Rico and see demonstrations of cigar rolling.
You can also explore the Casino Real, Caguas Real Golf & Country Club, Sangría Factory Tasting Tour, F.O.K. Brewing Co. Tasting Tour, C3TEC: Caribbean Criollo Center for Science and Technology, and a series of trails, walks, nature adventures, and sightseeing tours.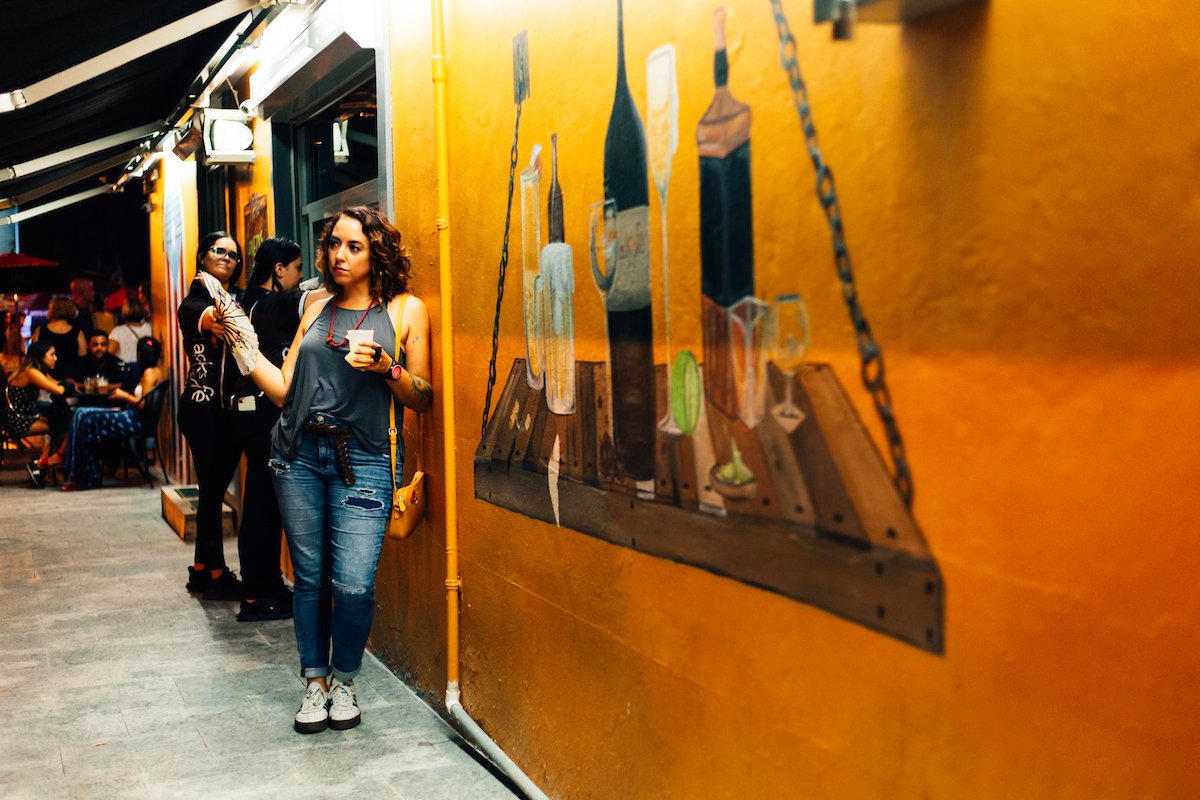 Nightlife and Events
Caguas is booming with many festivals, cultural activities, and shows.
One of the main nighttime attractions is the Paseo de los Artistas, which occurs on the third Saturday of every month. Here, the area that turns into an outdoor festival, called the Paseo de los Artistas Festival. Be ready to walk, eat, drink, dance, and appreciate the works of Puerto Rican and international makers that have made this space their workshop. Another event that happens every last Friday of each month is the Al Fresco Music and Culinary Festival, which celebrates the local food and music scene. Both activities start at 6 p.m. 
Los Sábados Pa' La Plaza (Let's go to the Plaza on Saturdays) takes place at the beautiful Santiago R. Palmer Plaza, the central plaza of Caguas. It's a cultural and recreational activity where everyone can come to enjoy live music, artisans, dance performances, food and beverage kiosks, a kids' carousel, and games. Come for an exciting event that the whole family will love.
For more information regarding these events and a calendar of events of other events, contact Caguas Tourist Information Office 787-653-8833 Ext. 2908, 2957 & 2984.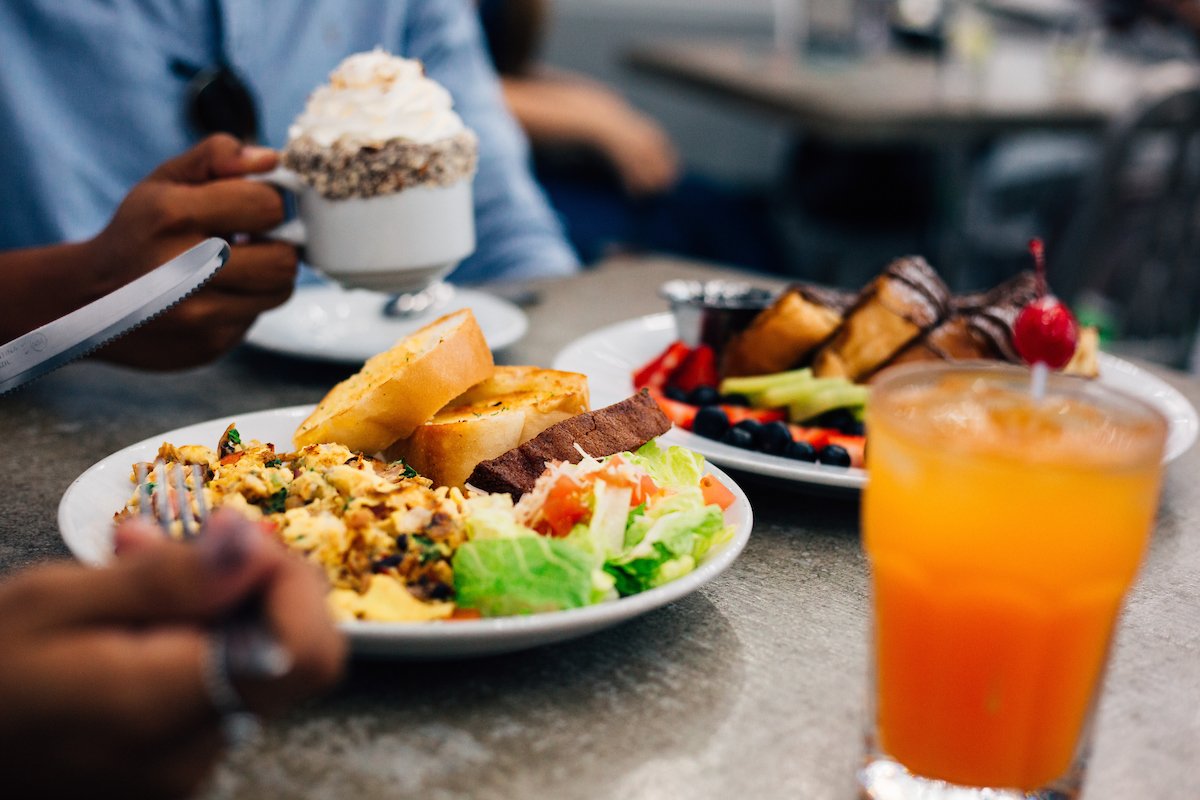 Where to Eat
Caguas offers a great gastronomic scene characterized by a diversity in flavor, seasoning, preparation, and presentation. Not only will you find numerous restaurants, coffee shops, ice-cream parlors, food trucks, chinchorros, and lechoneras (selling roasted pork), but also activities and cultural-gastronomic events unique to Puerto Rico.
Any person or visitor who loves food and drinks should visit this city. Here you can sample tasty criollo (creole) cuisine, international delights, and creative food fusions no matter where you roam in the city. Visit the Urban Center for a calmer atmosphere to savor your meal. Go on the hunt for tasty eats near the Plaza Santiago R. Palmer where kiosks offer typical local sweets, Puerto Rican coffee, piña coladas, fruit frappes, and all kinds of fried foods.
Eat like the residents of Caguas at hot spots like El After Lounge, a trendy place with a menu that ranges from barbecue-style burgers to pasta, pizza, and delicious breakfasts. The Ojalá Speakeasy Bar delivers more than just cocktails, with a menu that includes tapas such as Argentinian empanadas, deep-fried fresh local cheese, ropa vieja empanadas, and croquettes. They also serve risotto, skirt steaks, and coconut-glazed pork. 
Caguas also has a growing craft-beer scene as well. For a local tasting, drop by FOK Brewing, a lively beer garden that produces more than a dozen different suds. More of a wine person? Go to The Sangría Factory to try some local sangría, made with fruit, wine, and rum.
For more information, you can visit the Tourism Office located in front of the Plaza Santiago R. Palmer (Calle Luis Muñoz Rivera, corner of Calle Segundo Ruiz Belvis) from Monday through Friday (8 a.m.–5 p.m.), or Saturdays (9 a.m.–5 p.m.), or call at (787) 653-8833 Exts. 2908, 2917, or 2984.
Where to Stay
Nestled in the heart of Caguas, the Four Points by Sheraton is the only hotel in the city. This family-friendly property offers 125 rooms with 32 suites and top-of-the-line amenities. The hotel was recently remodeled and has a pool with water slide, a fitness center, restaurant, and bar. In addition, it has an on-site casino which is the largest in Puerto Rico and can be visited day and night. You can dance and enjoy tropical drinks at the Passion Lounge at the casino.
Transportation
Visiting Caguas from San Juan is very easy. You can rent a car, take a tour, or use ALSA Puerto Rico bus services. ALSA Puerto Rico, a land transport operator, offers daily bus service between Caguas and San Juan with the idea of joining the main points of both cities. For schedules, prices, tickets, and more information, contact www.alsa.pr.
Discover Puerto Rico's E-Newsletter
Paradise for Your Inbox
Get travel inspiration, news, tips and more delivered monthly.