Caguas is a town where you'll find a little bit of everything, food-wise.
Whether you are craving exceptional cuts of meat, plentiful seafood, or everyday Puerto Rican staples, the town known as the "Center and Heart of Puerto Rico" is a tasty stop during your culinary exploration of the island. The array of places to explore highlight local products that make every meal feel fresh, authentic, and lovingly crafted. You'll find that special creole feeling in every bite.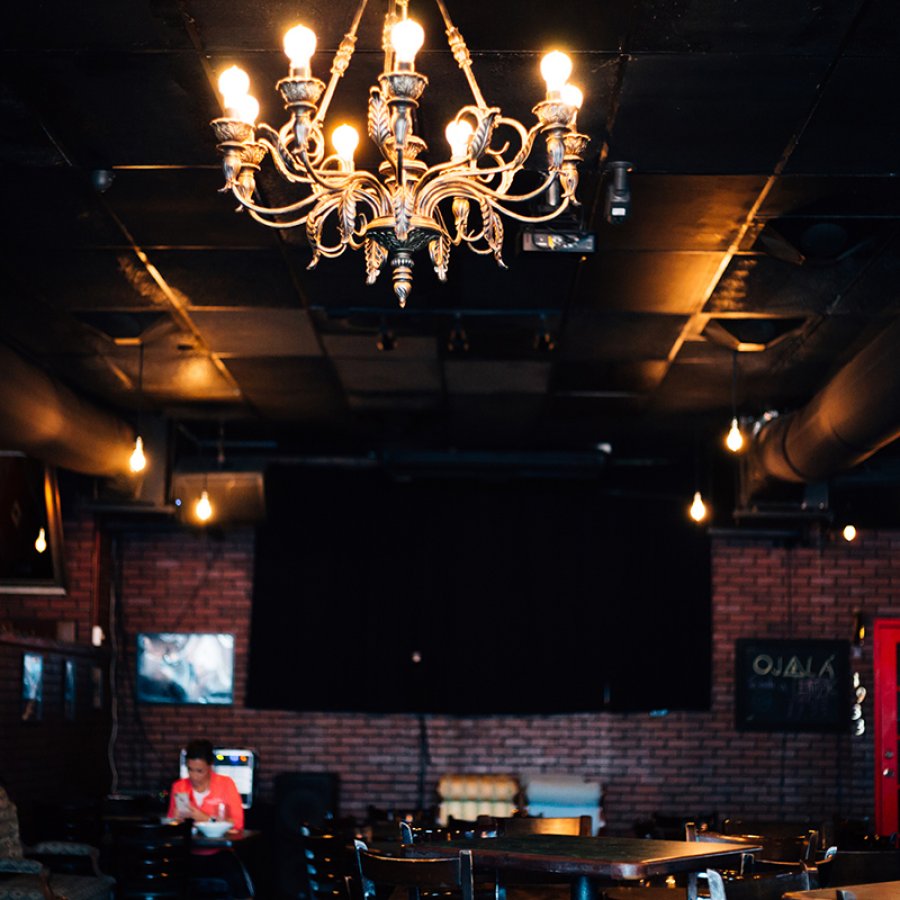 Ojalá Speakeasy Bar
Behind a red door lies a place filled with amazing food and cocktail art. Ojalá's varied menu is a tribute to comida criolla with a twist. Delight in tapas such as Argentinian empanadas, deep-fried fresh cheese with guava sauce, ropa vieja empanadas, croquettes, and more. Their main dishes include risotto, skirt steaks, root vegetables hash with salmon, avocados stuffed with codfish, and coconut-glazed pork. They also host live performances, so check the schedule for what to expect.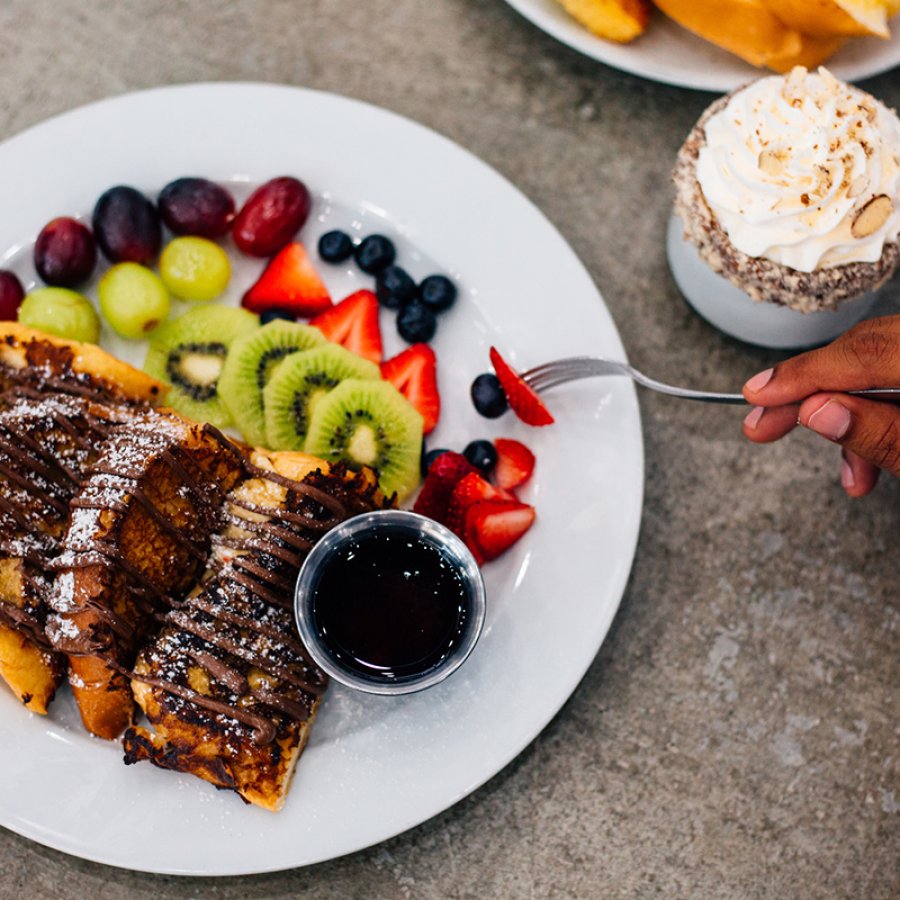 El After Lounge
With a lounge-style vibe, surrounded by TVs, this restaurant shoots and scores. The offerings are so varied that even the pickiest eater will find something to enjoy: homemade burgers, baby back ribs, wings, pizzas, quesadillas, pastas, and more. El After Lounge has a bar with a variety of house drinks, sangrias, and wine will make your experience even more delightful.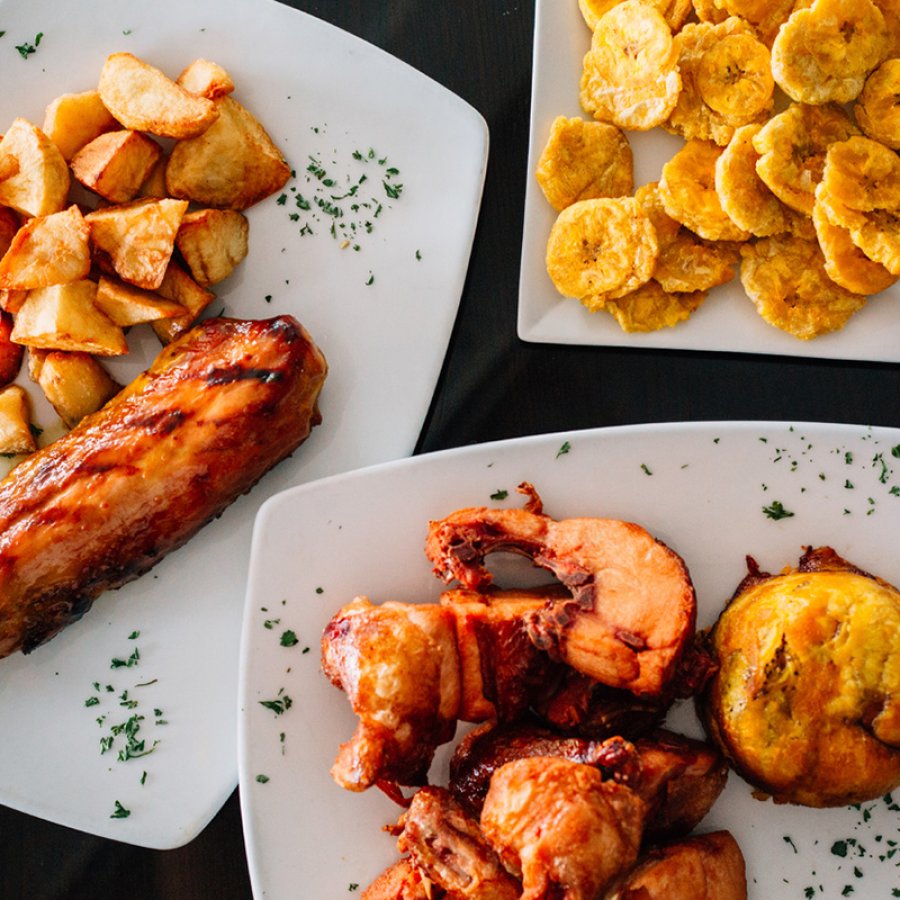 Marcelo Restaurant
Highlighting both Cuban and Puerto Rican dishes, this restaurant has been around since 1969. At Marcelo's you'll find specialty dishes that have been handed down from generation to generation, keeping a sense of tradition to the flavors. Specialties include smoked pork and chicken, which have been staples since they opened. Their main courses feature smoked and grilled meats, paellas, asopao, and fish platters.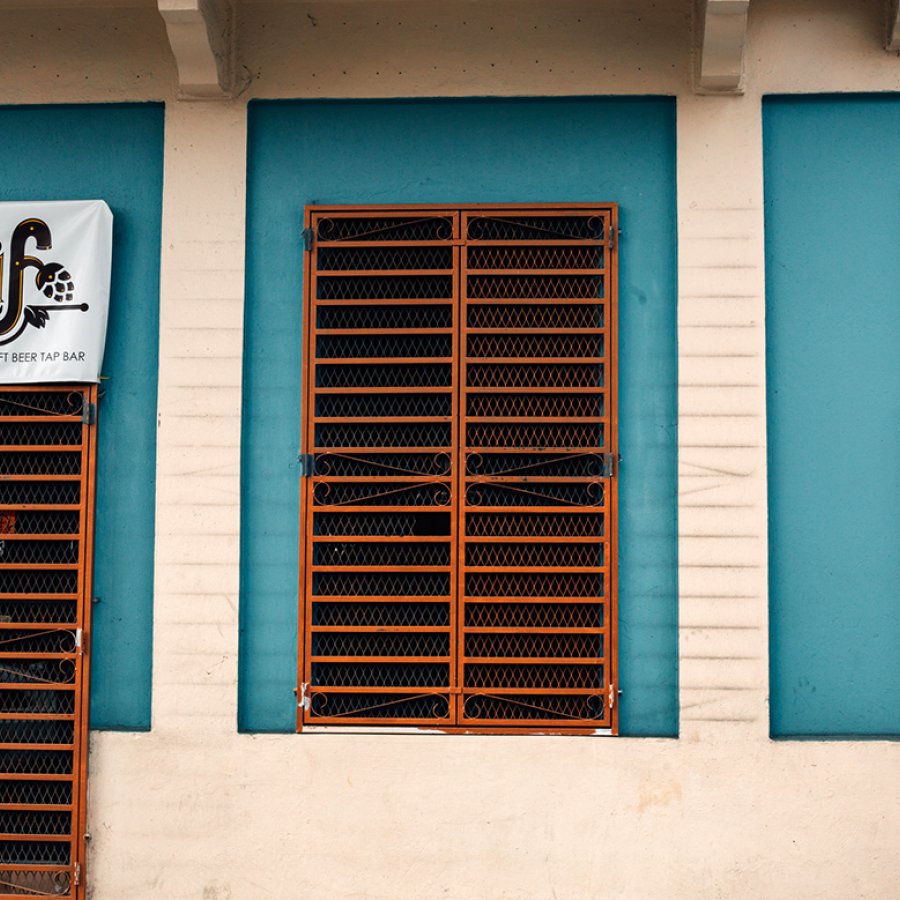 El Grifo
El Grifo has some of the best vegan and vegetarian food you will find on the east side of the island. A room with an eclectic atmosphere, the farm-to-table concept presents eaters with fresh, organic, and flavorful dishes. Try their burgers made with quinoa, mushrooms, beets, carrot leaves, carrots, roasted peppers, and chia seeds. Top it with tomatoes, lettuce, and other veggies to compliment your meal. Don't miss the delicious mushroom risotto made with cauliflower rice. They also have freshly made juices. This place will keep you healthy while on vacation.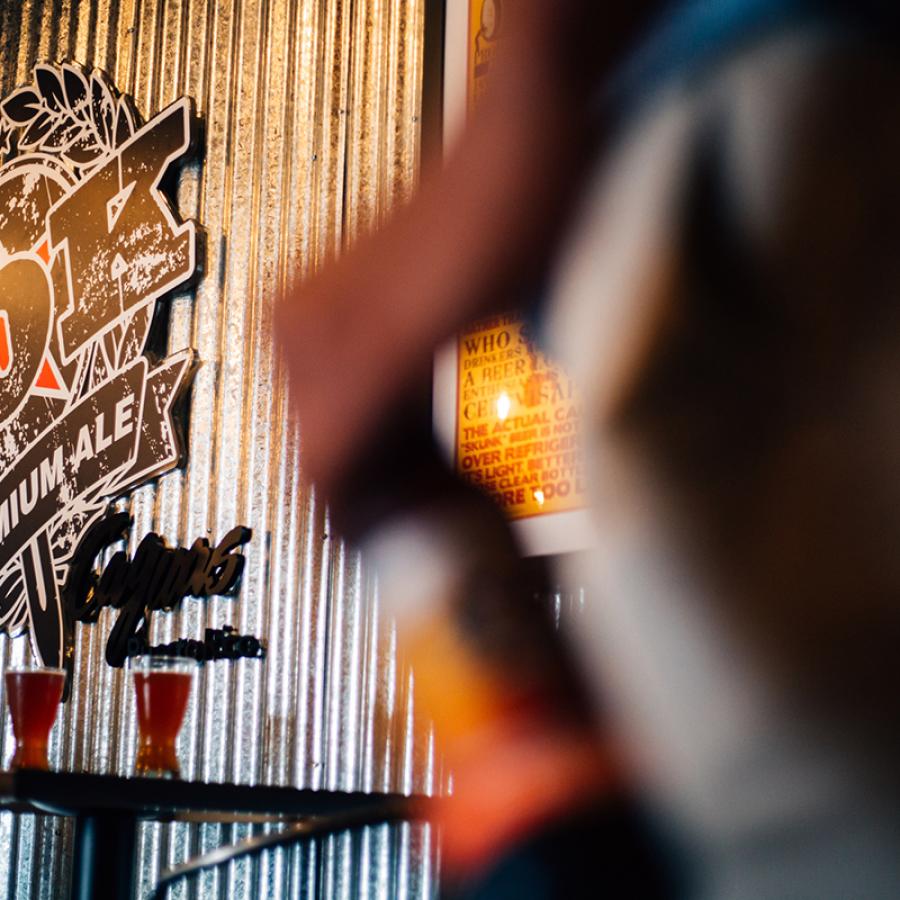 FOK Brewery
If you're feeling a little bit fresher and want a light night out in Caguas, be sure to drop by FOK Brewery. Fresh of Keg is a unique beer garden that produces 18 different styles of beer and about 1,000 gallons of hand-crafted beer each week. Go expecting great local beer and a relaxed, yet dynamic ambiance.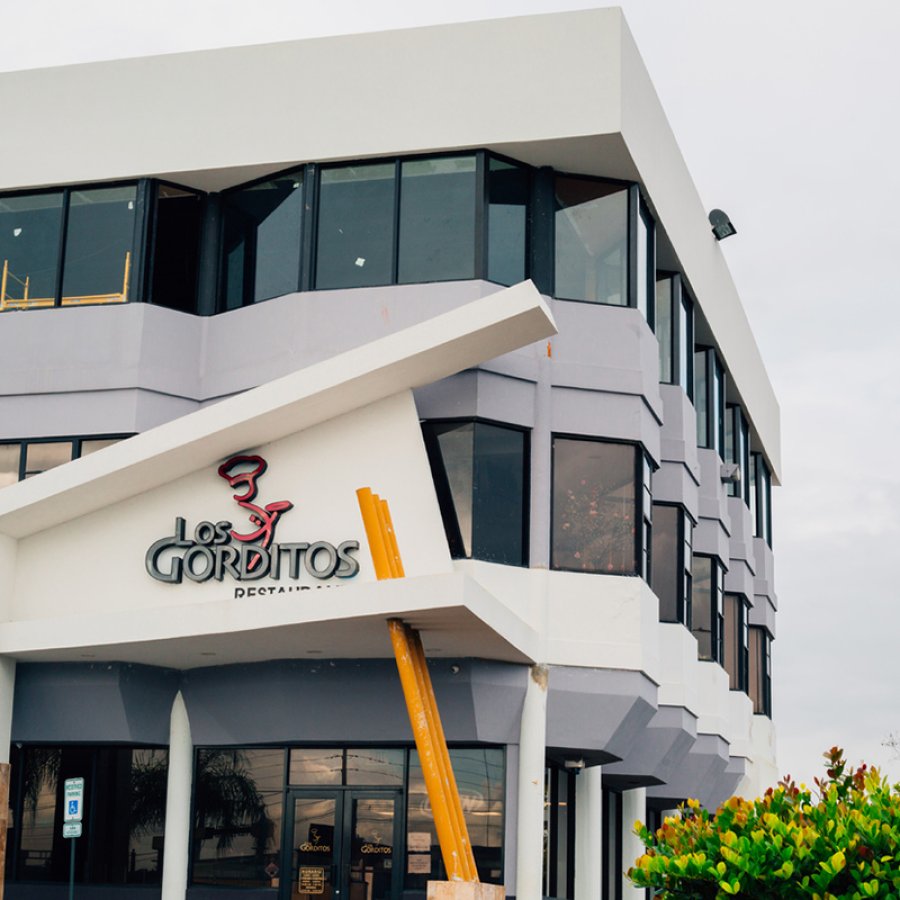 Los Gorditos
The self-proclaimed "house of carne frita and mofongo" was founded over 50 years ago in the mountains of Puerto Rico and has been serving locals and visitors some of the best comida criolla around. Los Gorditos is another family-owned spot that has been passed down to the younger generation. You'll want to join the loyal clientele that comes for their traditional deep-fried meat with mofongo, sautéed-onion-topped turkey, tender grilled skirt steak, and creole-stuffed mofongos. The family atmosphere will make you feel right at home.
An iconic place that appeals to the simplicity of what is known. It is characterized by its family atmosphere and its clients are of the second or third generation.  Founded around 1960 under the name Mastro's Pizza by Italian Israel Olivieri.  After five years it passed onto Puerto Rican hands.  One of the best (if not the best) pizza in Caguas.
Las Almojábanas
A typical and emblematic gastronomic specialty of the city that has been served for nearly 100 years. It is a fritter made with rice and stuffed with cheese. They are sold in a small colorful pushcart located on the sideway in front of the Tourist Information Office. 
Bistro Tartine
A modern French restaurant in design, but very french in its setting.  Created by the renowned French Chef Daniel Vasse, who has been in Puerto Rico for more than 30 years and who has managed to integrate native ingredients into his culinary creations, but without losing the essence of French food.
La Cueva del Mar
La Cueva del Mar Restaurant specializes and offers a varied seafood menu "criollo" style". If you crave shrimp, fish, crab, conch, marlin, lobster with delicious local flavor this is the place to visit. It also serves beef, pork, and chicken dishes.
Caguas Food Park
A great place with a wide variety of food: from gourmet food, frappes, smoked meat, pizza, seafood, unique burgers and typical Puerto Rico food. Some of the foodtrucks are: San Juan Frappés, Galaxy Burgers, Los Reyes de la Mofongo, Los Chorritos, El Vagón del Búho, Azol Cuisine, Las Caras Lindas, Supremos, Del Romano Pizza and others.
Raíces Restaurant
From the pot to the "pilón" (mortar) and from the "pilón" to your palate...
The taste of our island can be enjoyed in each of their specialties. Accompanied with "mofongo", fried green plantains, or their typical rice and beans, you and your companions will experience the thrill of the unmistakable flavors of Puerto Rico. Enjoy all the comfort and homely ambient. Come for lunch, dinner or to have a friendly drink. Their kind personnel will make your visit a memorable experience, you will remember, share, and surely will want to repeat.
Nectar Acai and Lunch
Nectar is full of flavor and nutrition. Its varied menu can be enjoyed all day long. A healthy and refreshing menu awaits you a few steps from the Plaza Santiago Palmer in Caguas. They offer quality products to add flavor to their dishes, the spicy crab and the grain salad are some of the most famous. Its staff is always attentive and helpful, and the atmosphere is very clean and welcoming. Their acai bowls and smoothies are an excellent alternative to refresh your day during your visit in Caguas. In addition, you can delight a rich variety of drinks such as 100% Arabic coffee and frappe. Visit the charm of the Urban Center and be sure to visit this spot.
El Manjar Criollo
It is one of the favorite "criollo" restaurants in Caguas. Doña Mery's cuisine and dishes are inspirations created from fusions of haute cuisine and local ingredients. It is a welcoming place full of flavor and the best add-on to your visit to Caguas.
Heladería Jendy's
Artisan ice cream parlor that is characterized by unique flavors of ice creams such as rice with beans, corn, taro, nougat, different tropical fruits, Christmas season flavors among many many more. Vegan ice creams are available.
Sangría Los Hermanos
A local sangria factory and tasting room where you can learn about its history and enjoy its twelve flavors. This exquisite artisan sangria has a fruity aroma and is prepared with wine, rum, tropical fruits, and top-quality natural ingredients.  It has won various awards at national and international levels.
Pa' Cuba 1954
A journey in time that will take you to Cuba in 1954. You will enjoy its gastronomy, live music, and festive atmosphere.
Discover Puerto Rico's E-Newsletter
Paradise for Your Inbox
Get travel inspiration, news, tips and more delivered monthly.