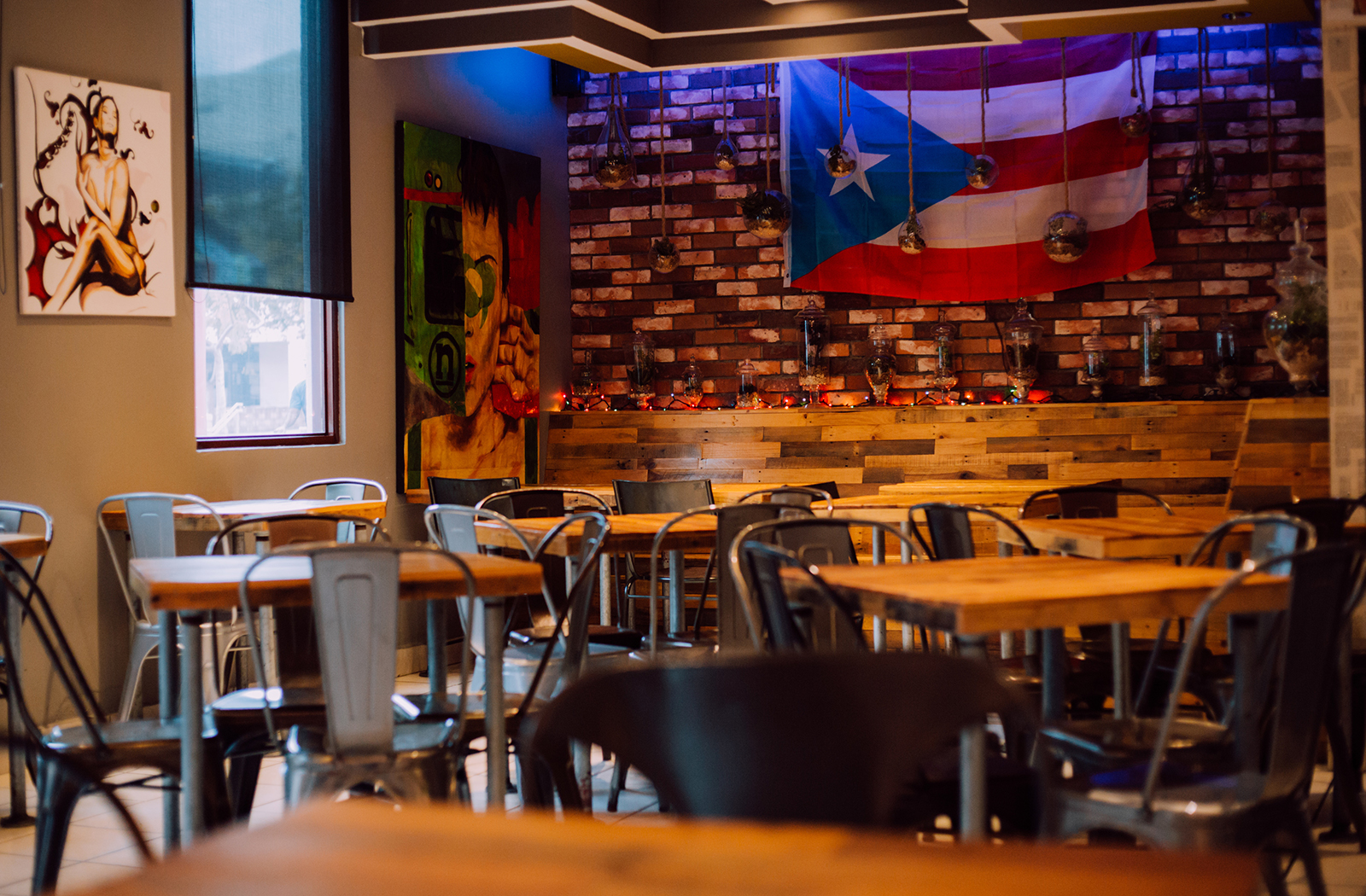 Where to Eat in Caguas
Caguas is a town where you'll find a little bit of everything, food-wise.
Whether you are craving exceptional cuts of meat, plentiful seafood, or everyday Puerto Rican staples, the town known as the "Center and Heart of Puerto Rico" is a tasty stop during your culinary exploration of the island. The array of places to explore highlight local products that make every meal feel fresh, authentic, and lovingly crafted. You'll find that special creole feeling in every bite.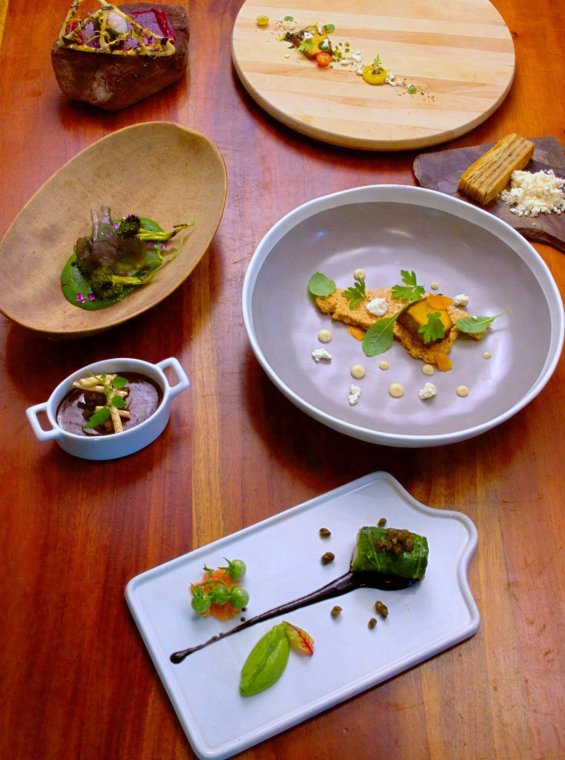 Orujo Taller de Gastronomía
If you're looking for a complete experience, Orujo won't disappoint. With an inventive and original spin on popular dishes, the menu offers a palate-pleasing presentation balancing traditional and unconventional. This fine-dining experience set in a casual environment features avant-garde techniques that celebrate the island's gastronomy.
Order a tasting menu, and the chef interviews the table to create a personalized meal. A la carte dining is also available, and includes a constant evolution to take advantage of local products at their freshest. Delight in an array of textures, temperatures, and flavors.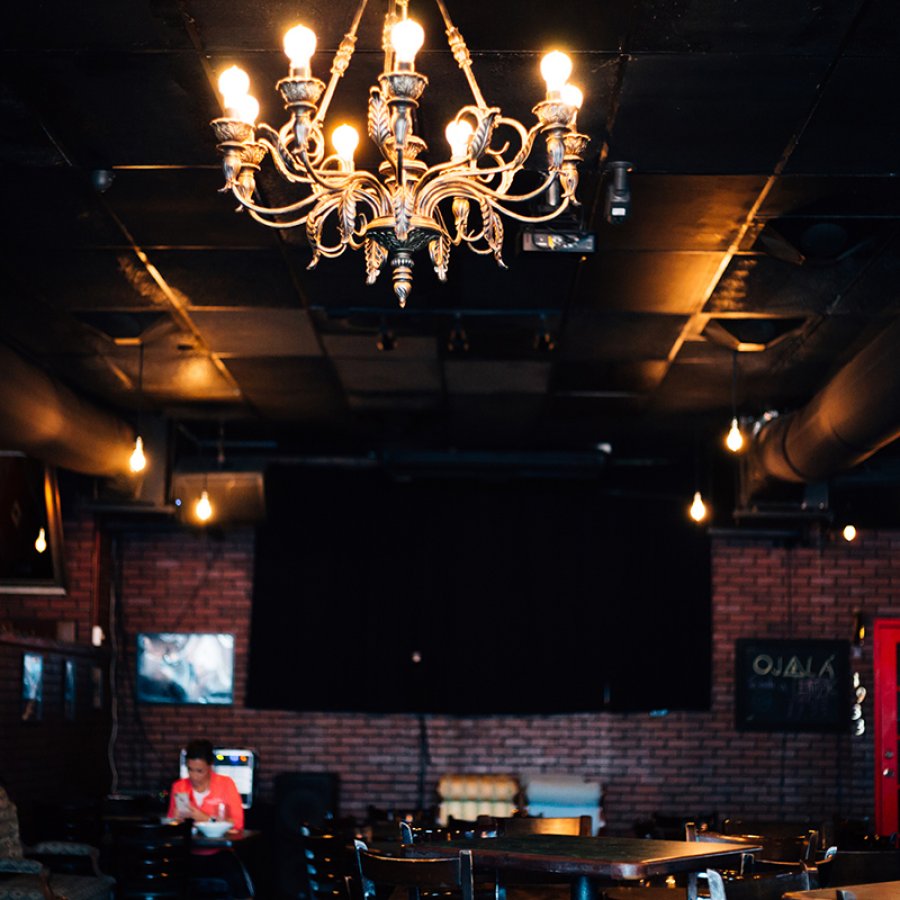 Ojalá Speakeasy Bar
Behind a red door lies a place filled with amazing food and cocktail art. Ojalá's varied menu is a tribute to comida criolla with a twist. Delight in tapas such as Argentinian empanadas, deep-fried fresh cheese with guava sauce, ropa vieja empanadas, croquettes, and more. Their main dishes include risotto, skirt steaks, root vegetables hash with salmon, avocados stuffed with codfish, and coconut-glazed pork. They also host live performances, so check the schedule for what to expect.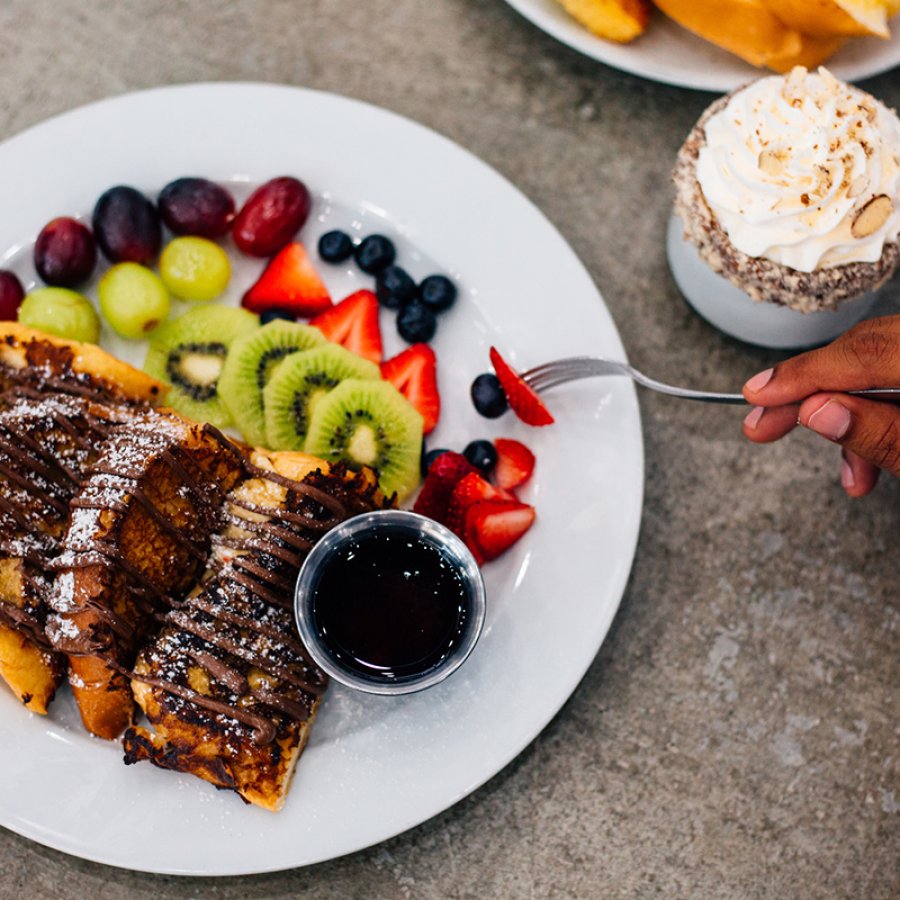 El After Lounge
With a lounge-style vibe, surrounded by TVs, this restaurant shoots and scores. The offerings are so varied that even the pickiest eater will find something to enjoy: homemade burgers, baby back ribs, wings, pizzas, quesadillas, pastas, and more. El After Lounge has a bar with a variety of house drinks, sangrias, and wine will make your experience even more delightful.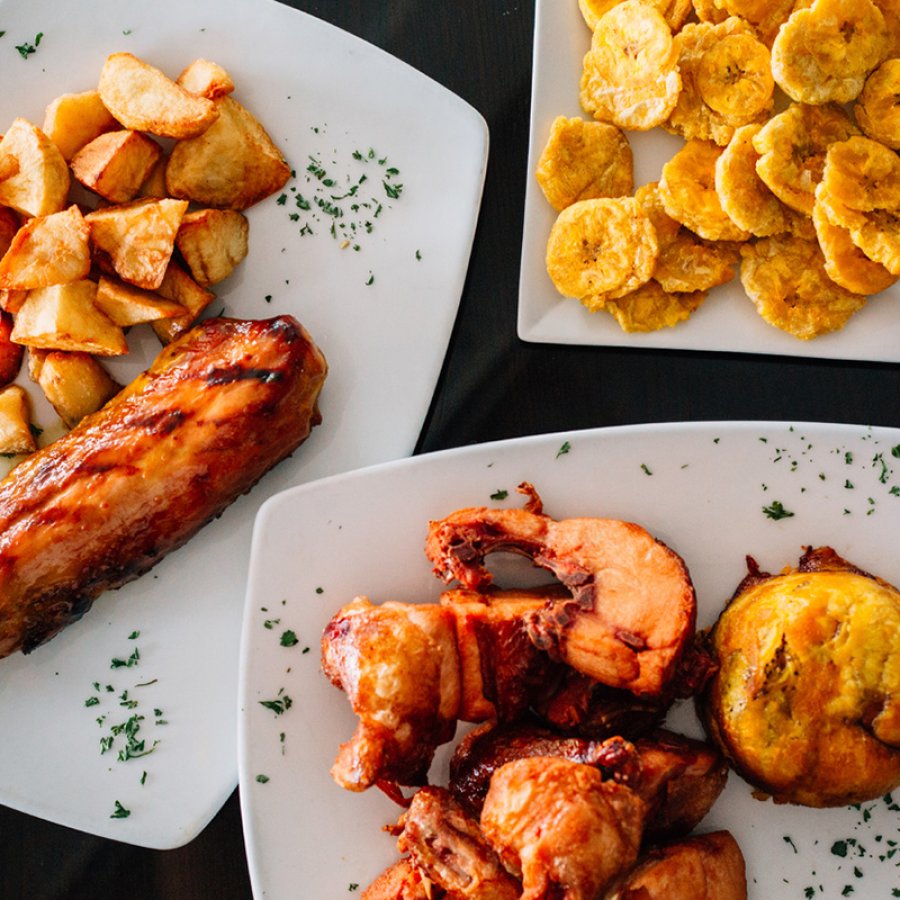 Marcelo Restaurant
Highlighting both Cuban and Puerto Rican dishes, this restaurant has been around since 1969. At Marcelo's you'll find specialty dishes that have been handed down from generation to generation, keeping a sense of tradition to the flavors. Specialties include smoked pork and chicken, which have been staples since they opened. Their main courses feature smoked and grilled meats, paellas, asopao, and fish platters.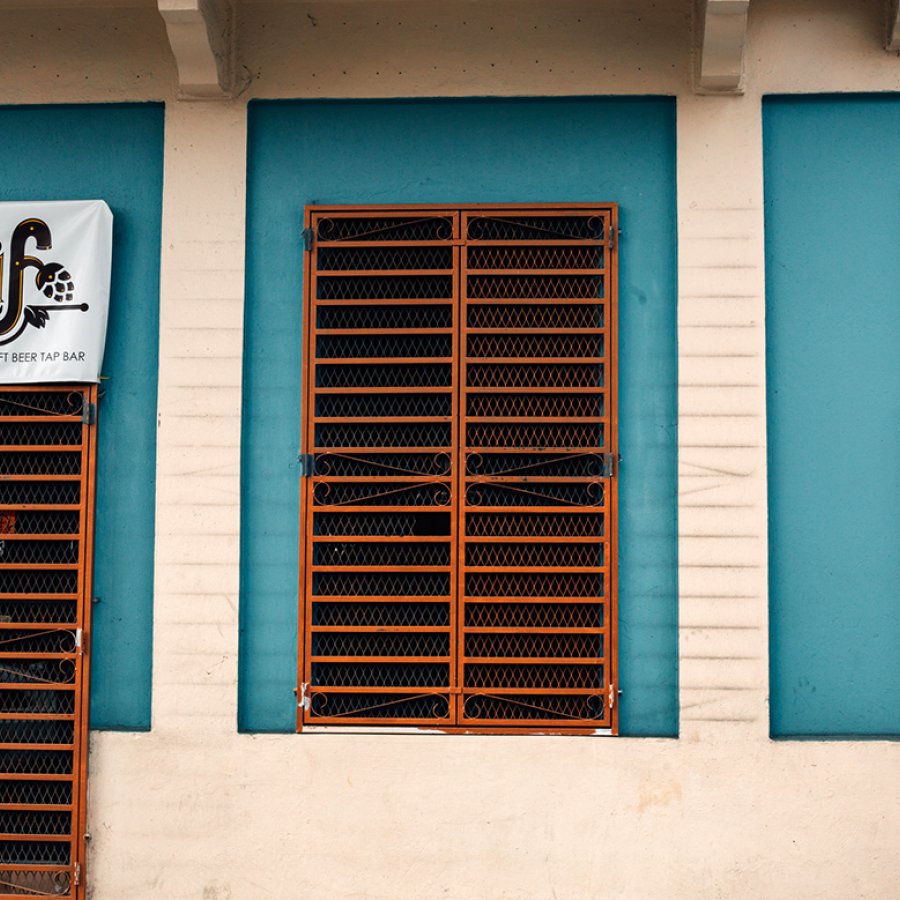 El Grifo
El Grifo has some of the best vegan and vegetarian food you will find on the east side of the island. A room with an eclectic atmosphere, the farm-to-table concept presents eaters with fresh, organic, and flavorful dishes. Try their burgers made with quinoa, mushrooms, beets, carrot leaves, carrots, roasted peppers, and chia seeds. Top it with tomatoes, lettuce, and other veggies to compliment your meal. Don't miss the delicious mushroom risotto made with cauliflower rice. They also have freshly made juices. This place will keep you healthy while on vacation.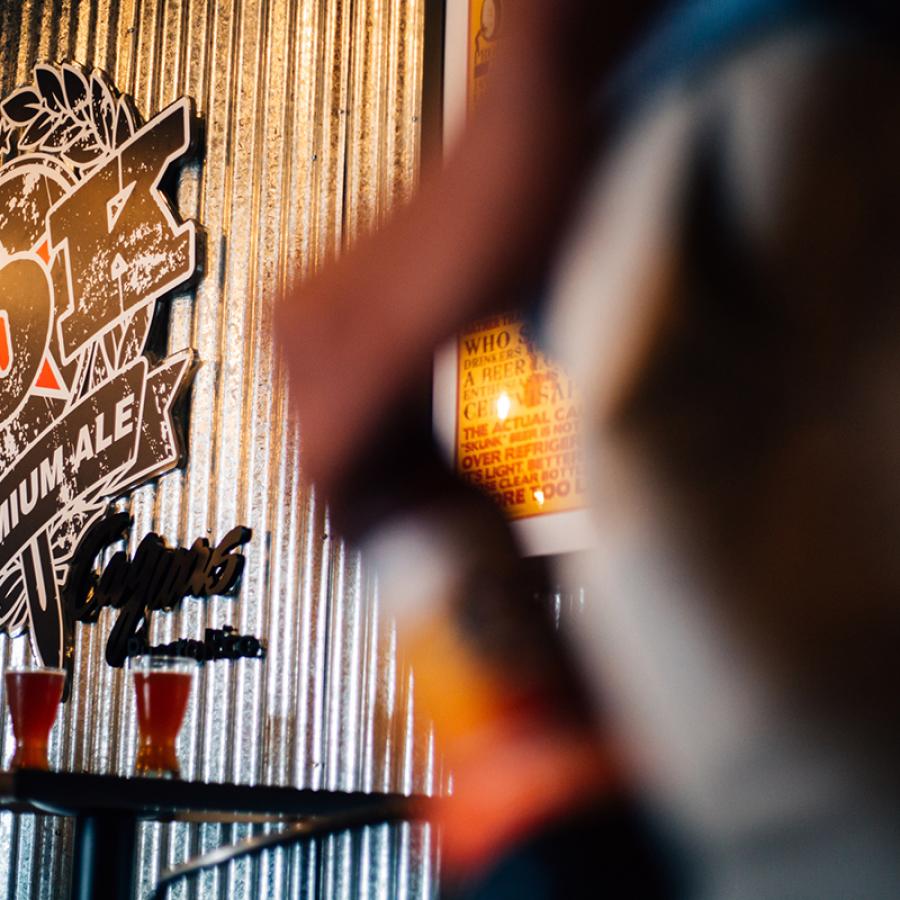 FOK Brewery
If you're feeling a little bit fresher and want a light night out in Caguas, be sure to drop by FOK Brewery. Fresh of Keg is a unique beer garden that produces 18 different styles of beer and about 1,000 gallons of hand-crafted beer each week. Go expecting great local beer and a relaxed, yet dynamic ambiance.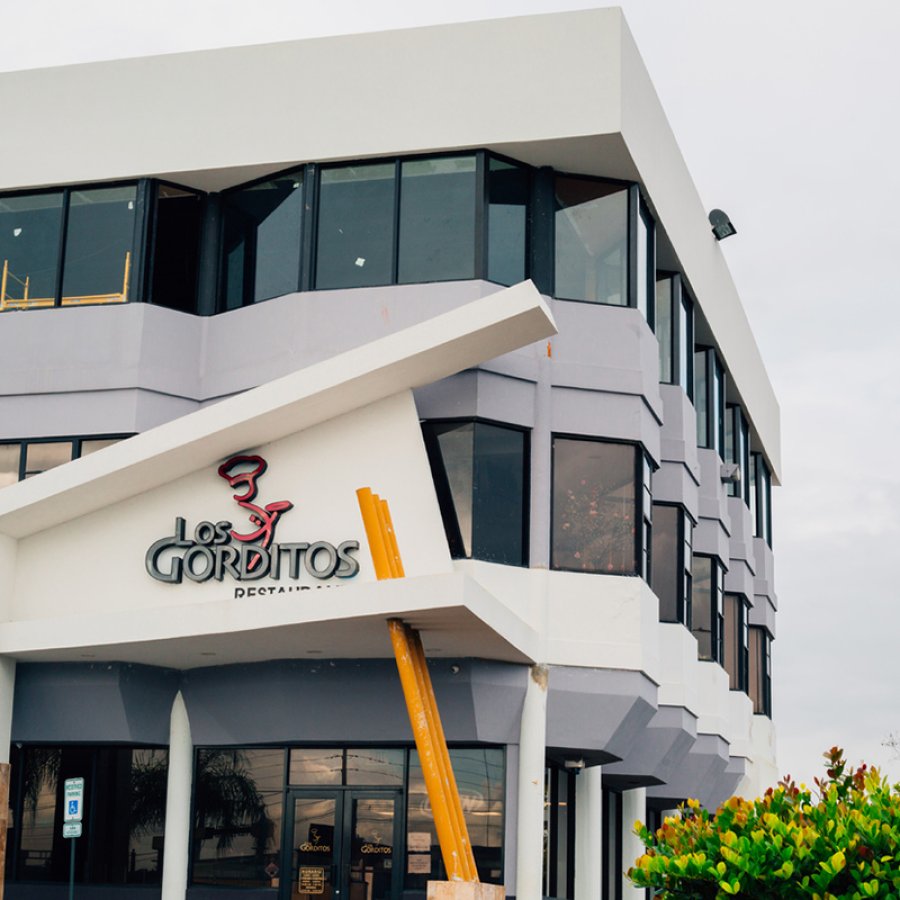 Los Gorditos
The self-proclaimed "house of carne frita and mofongo" was founded over 50 years ago in the mountains of Puerto Rico and has been serving locals and visitors some of the best comida criolla around. Los Gorditos is another family-owned spot that has been passed down to the younger generation. You'll want to join the loyal clientele that comes for their traditional deep-fried meat with mofongo, sautéed-onion-topped turkey, tender grilled skirt steak, and creole-stuffed mofongos. The family atmosphere will make you feel right at home.
Discover Puerto Rico's E-Newsletter
Paradise for Your Inbox
Get travel inspiration, news, tips and more delivered monthly.