Enjoy a healthy taste of the Island featuring fresh tropical flavors.
The vacationer's life of drinking morning mimosas and imbibing late-night cocktails isn't always the best recipe for health. If you're sober-curious and looking to lay off the alcohol — or if you enjoy drinking in the Island's freshest, fruitiest flavors — you can raise a glass at a variety of juice bars and fruit stands.
Whether you want to get your day started with a wholesome smoothie for breakfast, take time for a mid-afternoon energy boost, or sip on a fruity mocktail in the evening, Puerto Rico offers dozens of local juice bars to quench your thirst.
Here are just a few of the Island's best!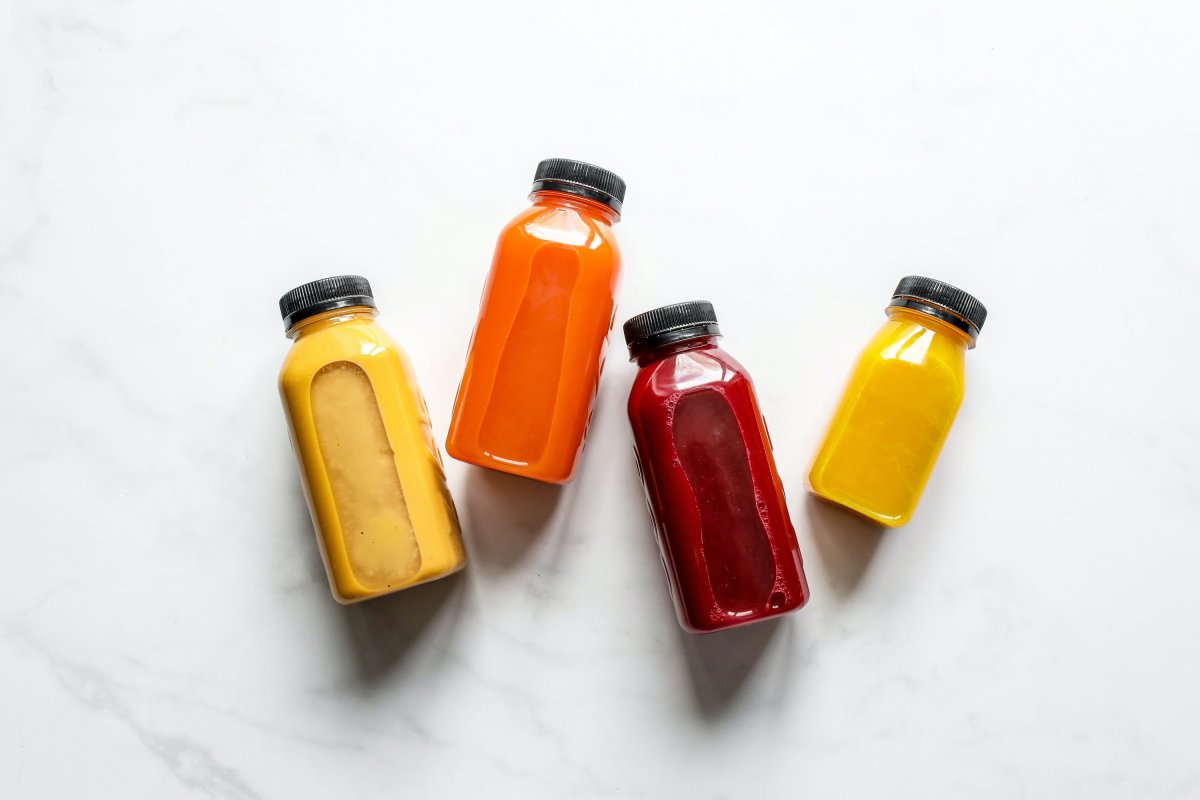 Green Bowls
Everyone has options at Caba Rojo's Green Bowls Acai & Coffee Lounge. The café's impressive nine-page vegetarian menu includes a host of zesty, zippy juices rich in nutrients. Don't miss the Citrus Beet, a ruby-red juice with beets, mandarin oranges, green apple, lemon, and pineapple.
Playa Papaya Juice Bar & Bistro
Perfect for an early morning breakfast, Playa Papaya Juice Bar & Bistro offers smoothies, acai bowls, coffee, tea, and cold-pressed juices. This juicing method ensures a raw, unpasteurized result, which keeps more micronutrients intact. Try the Fantastic 4, a juice with carrot, orange, celery, and apple. This juice's high Vitamin A content will make your liver happy (unlike most alcoholic beverages).
Carotenos Food & Juice Bar
After touring the Plaza Las Delicias in Ponce, a crisp, cold juice from Carotenos Food & Juice Bar is in order. Consider a guanabana juice; also known as soursop, guanabana is both sweet and tangy — much like pineapple. Some palates liken the taste to a strawberry or red apple.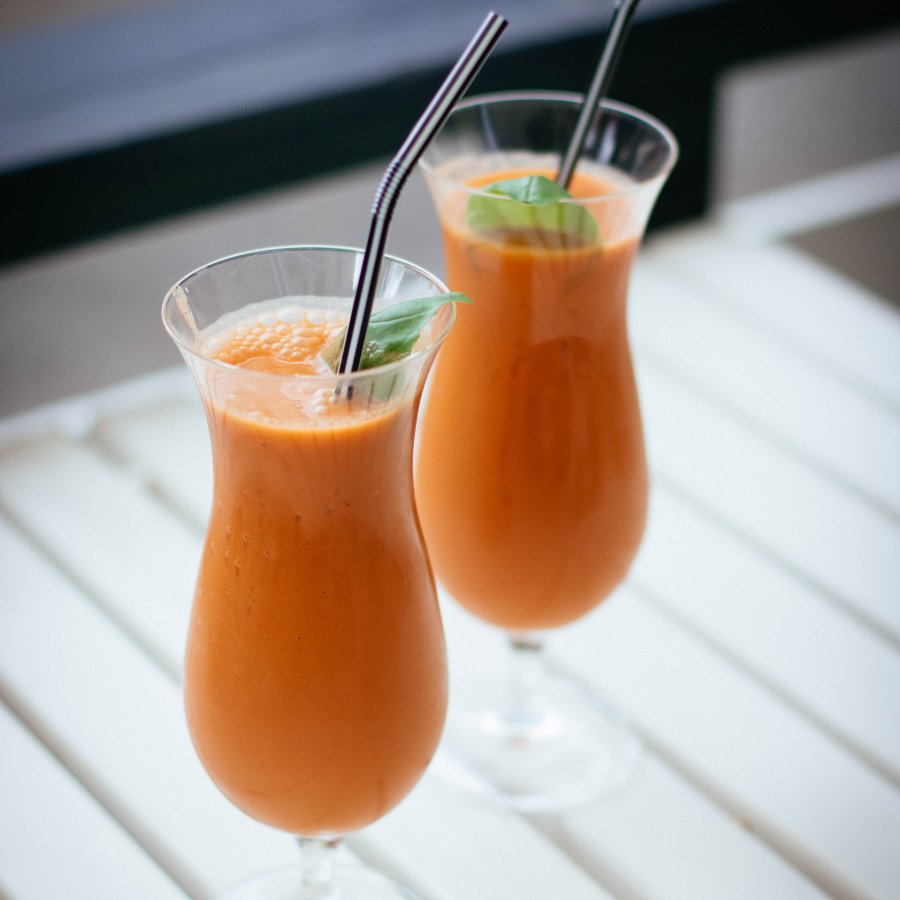 The Juice Box
Surf until dusk in Rincón, "the town of beautiful sunsets." But before you catch a few clean waves, grab a morning pick-me-up at The Juice Box. Ask for a Sunshine juice, which has organic carrot, local pineapple, turmeric, and black pepper. The pepper increases the body's absorption of anti-inflammatory turmeric.
Degree 18 Juice Bar
Río Grande's Degree 18 Juice Bar embodies the vivacious joy and color of plant-based meals. Ask for a Jalapeño Business — a juice with tart apple and lemon, earthy celery, peppery-hot jalapeño, and sweet orange — and be sure to try one of the bar's crispy veggie burgers.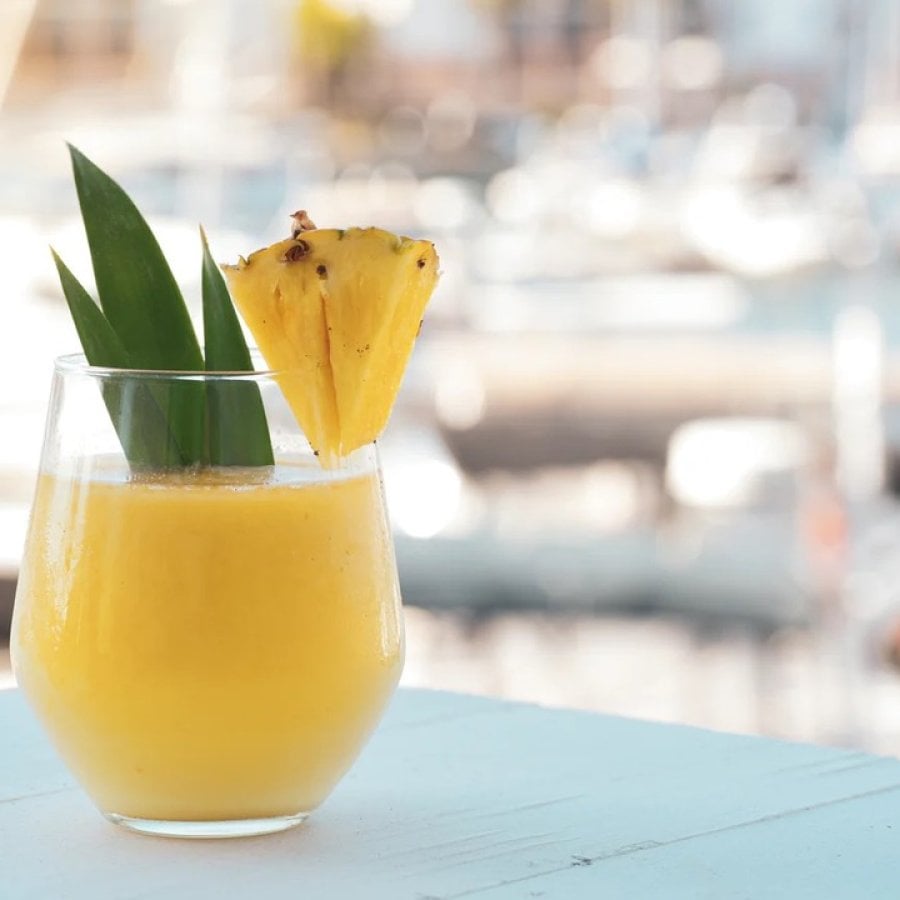 Crüda Artisan Poké & Juice Bar
Crüda Artisan Poké & Juice Bar specializes in refined, healthy dishes. From avocado tacos to sticky pork belly bao, the menu is varied and flavorsome. If you'd rather grab a drink, though, order a Health Booster Bomb, a wellness shot with raw ginger, honey, lime, and orange.  
Frappe IKO RIKO
For a café as pretty as its dishes, visit Frappe IKO RIKO. Most plates are vegan, from chocolate-covered pancakes to chickpea-based omelets. Wash them down with a Parcha. Its fresh-squeezed passion fruit provides a citrusy sweetness high in fiber, Vitamin A, and Vitamin C.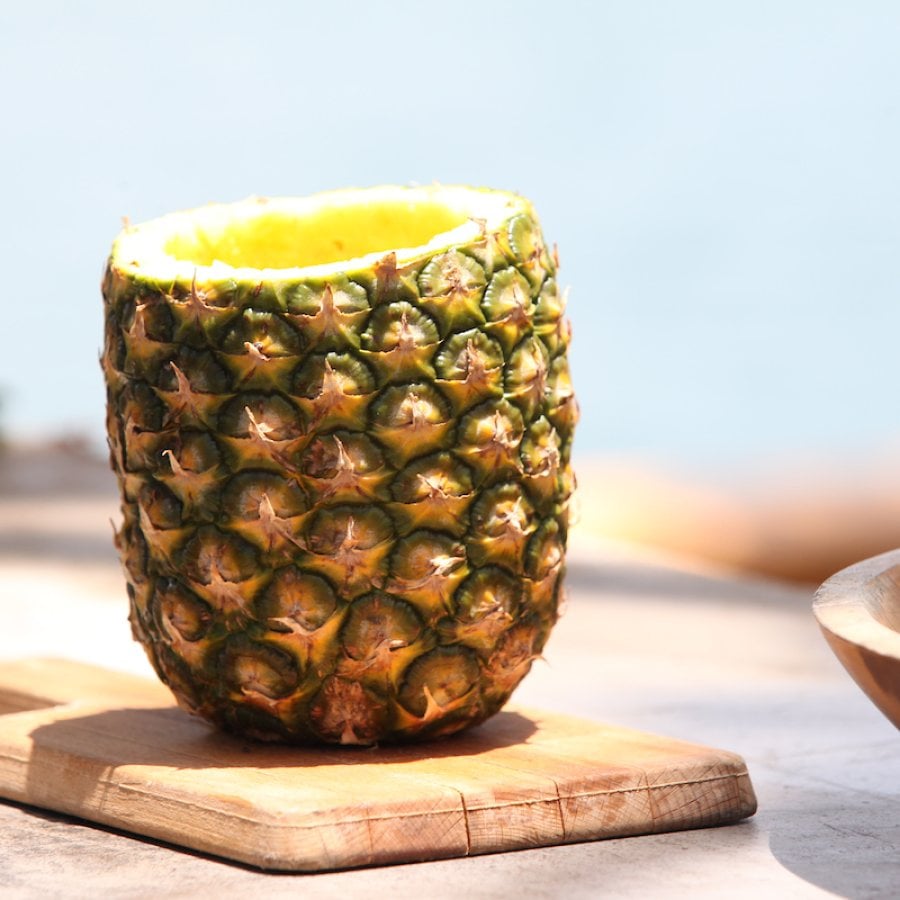 Pure & Natural: Fresh Food & Juice Bar
After a sunny day snorkeling through the coral reefs of El Escambrón, swing by Pure & Natural: Fresh Food & Juice Bar. Rehydrate with the Melon Head — a watermelon, green apple, and lime-based juice — or treat yourself to a Honey Lemon Turmeric lemonade.
Panakeia Juice Bar
After a savory breakfast of crème brûlée French toast, try Panakeia Juice Bar's Sunshine Kick, a Vitamin C-loaded juice with apple, carrot, ginger, and lemon. You'll leave ready to explore Vega Baja's Puerto Nuevo Beach, where the water is crystal-clear. 
Juice Drink Recipe:
De La Isla
Looking to cool down with a refreshing, tropical pick-me-up? Skip the alcohol and try this hydrating mix of mango, pineapple, and passion fruit blended with turmeric and coconut milk, courtesy of The Juice Box in Rincón. Loaded with Vitamin C, it's both healthy and delicious!
Ingredients
1 cup mango, diced
1 cup pineapple, diced
1 Tbsp. passion fruit
½ inch turmeric root
1¼ cup coconut milk
Directions
Run mango, pineapple, passion fruit, and turmeric through a juicer, one at a time, or mix all fruit together in a blender and then strain the juice through a cheesecloth.
Whisk in coconut milk, then pour into a glass. Enjoy!
Serves: 2
Looking to source more sober-curious options for your stay? Explore Puerto Rico's mocktail scene.