From urban to mountain and sea, find low-imprint activities to do in paradise.
Planet and people! That's what sustainability is all about, and Puerto Rico has a bountiful of experiences in which you and paradise can exist in complete harmony. The Island's diverse topography and varied ecosystems make it easy for anyone to choose to go the road less traveled and leave nothing but love and footprints.
Connect with Puerto Rico native roots exploring archeological findings in a cave, birdwatching in a nature reserve, learning all about chocolate on a farm, or protecting sea turtle nests by the ocean. Check out these low-impact activities that'll make you feel like a trendy, conscientious wanderlust while minimizing your carbon footprint.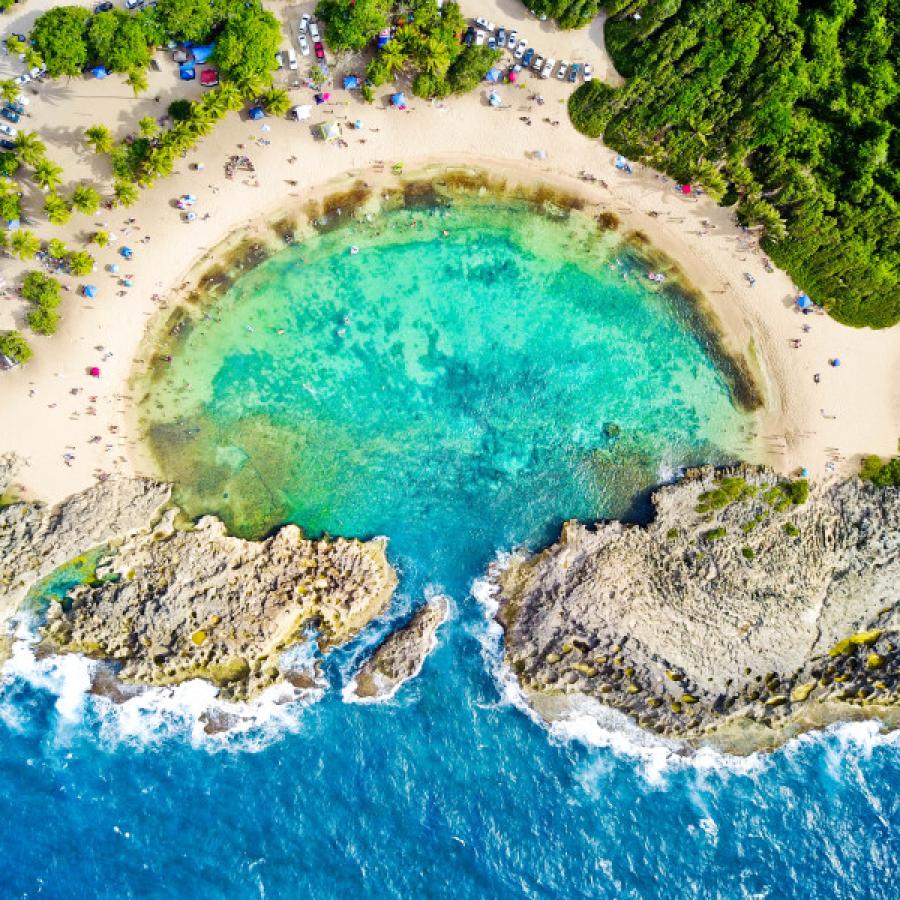 Try something new and rewarding! 
Agrotourism is not necessarily the first thing that comes to mind when thinking of vacation time on a Caribbean island. Especially if that Island is Puerto Rico and it promises the time of your life. But, maybe it is time to add it to your bucket list, as it is both relaxing, rewarding, and impactful. Isn't that the purpose of planning a sustainable trip? This new trend is taking elevating mingling with locals to new heights. And, the Island's varied landscape and tropical climate make it perfect for you not only to enjoy its beauty but also to partake in different activities and experiences that take you "behind the scenes" of its agricultural diversity.
Spend the day at a local farm like Frutos del Guacabo in Manatí, where you can learn all about the farm-to-table movement in Puerto Rican restaurants, as well as enjoy a day in the northern countryside of the Island. And, when you're down learning, tasting, and even planting – also petting farm animals, you can hit the nearby beach, Mar Chiquita, inside a natural reserve. Close by is Hacienda Don Carmelo, situaded in Vega Baja. There, you can experience the fantastic art of Paso Fino, understand the training and care for these breeds of horses, and snap pictures around the majestic treehouse that sits atop a 125-year-old Samean saman tree.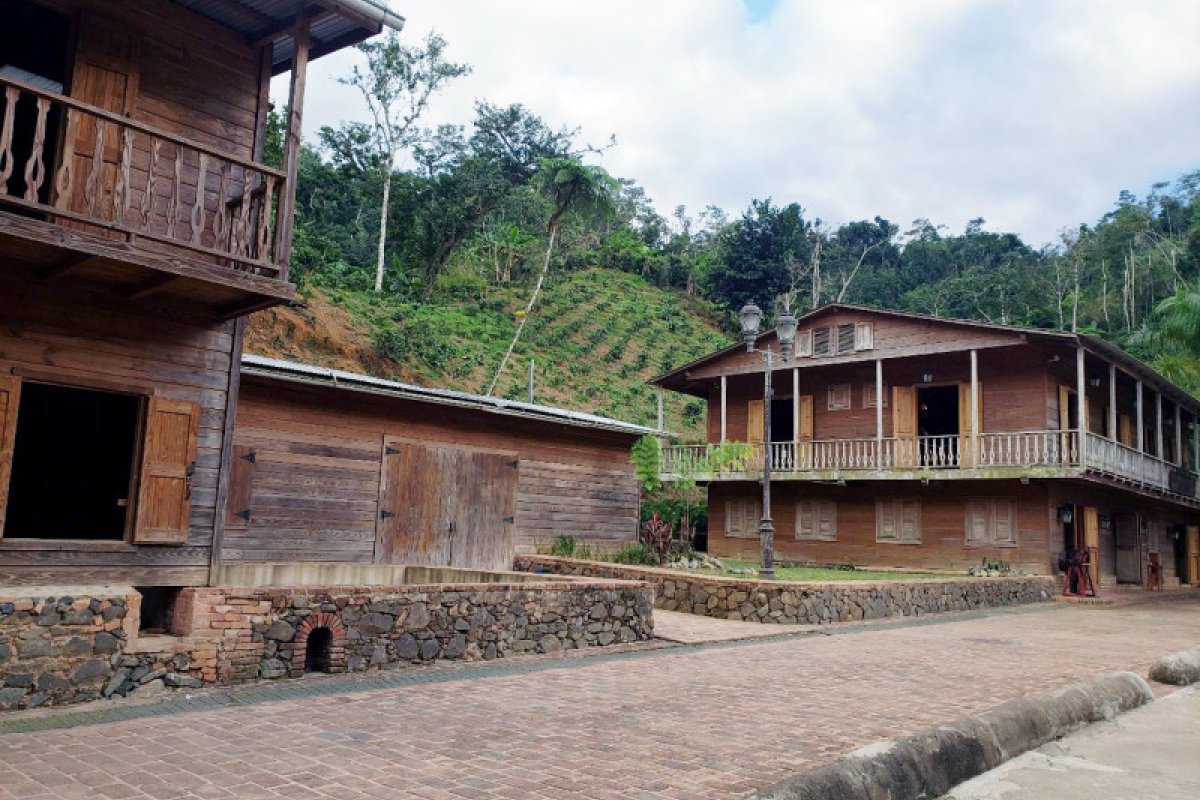 Since agrotourism is all about visiting a farm- or ranch, learning about their operation, what makes them special, and getting a feel of the people that make them unique, your plan should include Jeanmarie Chocolat, a small cacao farm in the town of Aguada. You can book a workshop for grafting or a guided tour of the hacienda that ends with a pleasant chocolate tasting. You can also find and tour cacao croppings at Hacienda Semilla in Barceloneta – where you can experience becoming a farmer for a day. And when it comes to superfood production, the people of Amasar can teach you a thing or two. The breadfruit hacienda is nestled in Jayuya and produces pana gluten-free flour. Tour the installations and learn about this superfood's benefits and how a local family is gearing up to position Puerto Rico as a top ambassador for the fruit. You can visit many haciendas from farming to cropping (even coffee, which Puerto Rico is known for!). 
Places like Hacienda Recaos Ortiz in San Lorenzo grow medicinal plants and teaches you about cultivation and propagation methods; while coffee haciendas like San Pedro in Jayuya, Lealtad in Lares, La Mocha in Ponce, Tres Ángeles in Adjuntas, Muñoz in San Lorenzo, and many more provide an immersive experience in coffee milling. 
Tour a working coffee hacienda
Say yes to eco-experiences!
From mountain to sea! Yes, you can hit them all in Puerto Rico and check them off your wanderer bucket list in just one trip. And the best part? You'll leave behind only footprints and take with you an unforgettable experience of natural proportions.
Discover more sustainable activities
Eco-friendly and fun activities like hiking, snorkeling, ziplining, and exploring await in other natural reserves along Puerto Rico's coast and central mountains. For example, tour the Cabachuelas Nature Reserve in Morovis, where you'll find caves, ditches, and more along the karst and limestone mountains of the north. You'll have 60 entry points to explore Taíno paintings, as well as fossils. If you plan ahead, you can join a team for the archeological preservation and education program.
In the central town of Utuado, you'll find the Río Abajo State Forest, home of the Tanamá river, where you can practice water tubing or canyoning. The forest is full of easy to challenging hiking trails where you can go at your own pace and breathe in the fresh mountain air as you admire the vegetation and wildlife. There, you'll also find a complex cave system, as well as historical resources dating back to the Island's natives. The forest also houses the Puerto Rican Parrot Recovery Project, dedicated to saving this endangered species.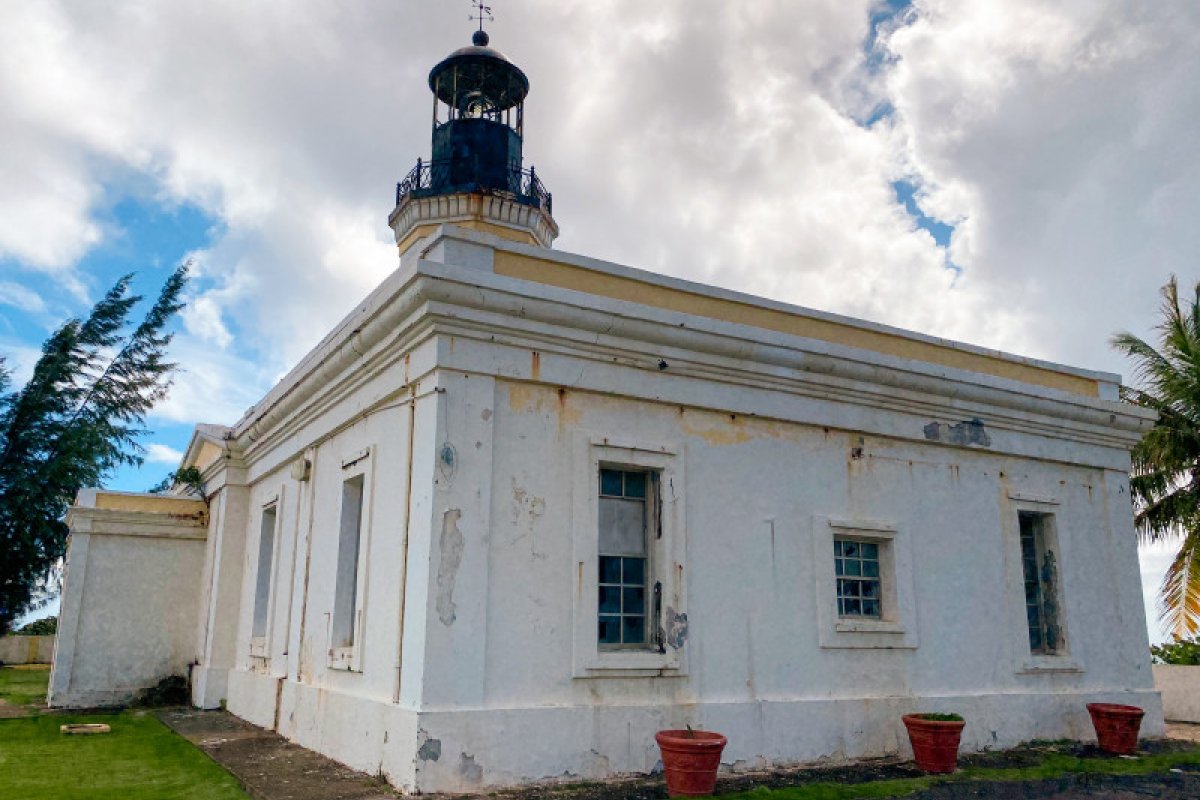 One of Puerto Rico's best-kept secrets is the Maunabo reserve Punta Tuna, a scenic coastal wetland with great ecological diversity. You'll find the first and only interpretive trail adapted for blind people and customized for people with diverse capabilities. Visit the lighthouse and, if you're in luck, you can spot sea turtles nesting in season. Did we mention the views of the beach are spectacular from atop the lighthouse?
Want to share the love? Explore volunteering opportunities in Puerto Rico