Hike on the great outdoors and unwind just around the river bend.
When you think of a Caribbean island, the first things that come to mind are stunning beaches, sipping fruity cocktails, and relaxing under the sun. But, beyond the shores of Puerto Rico, you can find some of the most spectacular natural landscapes the tropical Island has to offer.
If you have an adventurous soul and a daring mind, the Cordillera Central and La Sierra de Luquillo should be on your itinerary for places to visit. The chain of mountains that run through the center of Puerto Rico and the east coast, respectively, are steeping with streams, caves, and yes— waterfalls! 
Trek up to the river bend to disconnect from the rest of the world… at least for a while! Breathe the freshness of the mountains and relish in the panoramic views of the Caribbean. Enjoy a nice hike through a rainforest or driving along the Panoramic Route and finish off your trip under a cooling cascade!
Disclaimer: Be aware of the weather conditions while planning a day out in the river or waterfalls. Heavy rainfall in upper streams may cause flash floods. Discover Puerto Rico does not recommend jumping off high rocks or swinging from vines and ropes when visiting rivers and waterfalls.
Note: Keep in mind that hiking upstream to reach waterfalls can be slippery, rocky, and muddy, so be sure to wear sturdy shoes, bring drinking water, and pack lightly.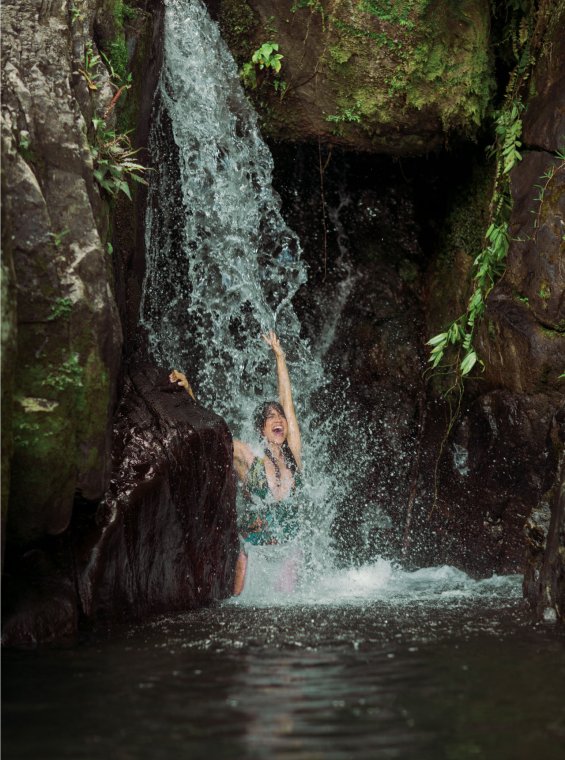 Juan Diego Falls 
A hidden waterfall in the rainforest, that's what we call tropical magic! Not only one but three cascades make up the Juan Diego Falls or "Charca Juan Diego" in Río Grande. A short hike by the side of El Yunque National Forest's main road leads up to a stunning natural pool with a beautiful waterfall you can splash around. There are a few small sets of waterfalls along the trail, but the higher up you go, the bigger and bigger the cascades get. The most popular spot of Juan Diego has a natural picnic area adorned by a 20-foot waterfall backdrop, but higher up is a less crowded, even larger waterfall.
You can't spot Juan Diego Falls them from the road, and they are not a part of any guided trip, so there is an air of mystery and secrecy around Juan Diego. To reach them, you must park your car on the side of the road around kilometer 10 of the PR 191 — keep your eye out for the sign.
Chorro de Doña Juana
With its "birthplace" nestled in the Toro Negro State Forest, you can spot this beautiful three-level waterfall along Road 149 of La Ruta Panorámica through Orocovis, Ciales, and Villalba. Doña Juana is an ideal spot to take photos and cool off with a quick dip in the pond below. To reach the "pool-like" bottom of the waterfall, you have to hike down, or more likely, climb down the side of the bridge, so be extra careful. There are no facilities around this natural attraction, so be mindful of your surroundings when stopping by the cascade. This can be a quick stop to breathe in the fresh mountain air before heading into the forest for some hiking and exploring.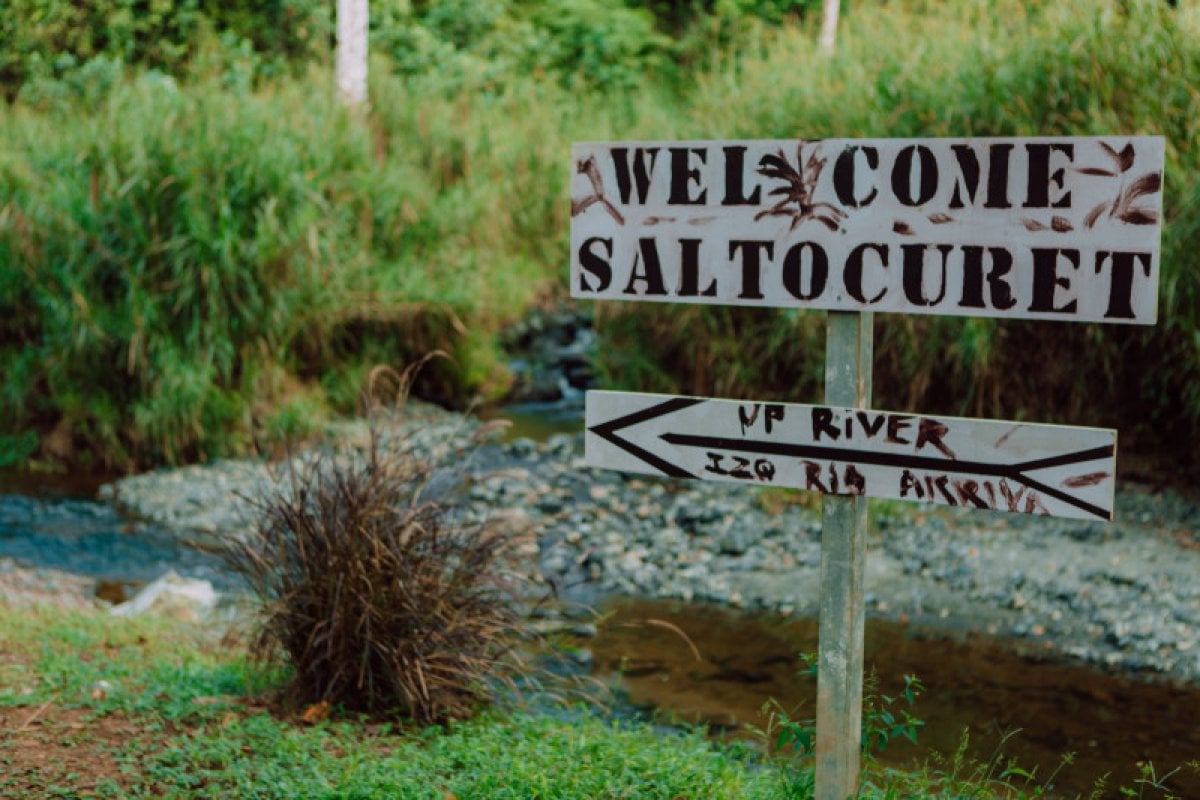 Salto Curet
An off-the-beaten-path yet accessible waterfall is Salto Curet, very popular among locals and the people of Maricao. A unique, ethereal ambiance surrounded by nature's sounds is what awaits at the end of a 15 to 20-minute hike upstream. The river's crystal-clear waters are not very deep, making the trek to the waterfall very pleasant, but be sure to watch your step! The cascade divides in two and is about 100-feet tall from top to bottom. Some say it is one of the most magical waterfalls on the Island because it invites you to halt the fast-paced life and take in the fresh air… and it is also a secluded place.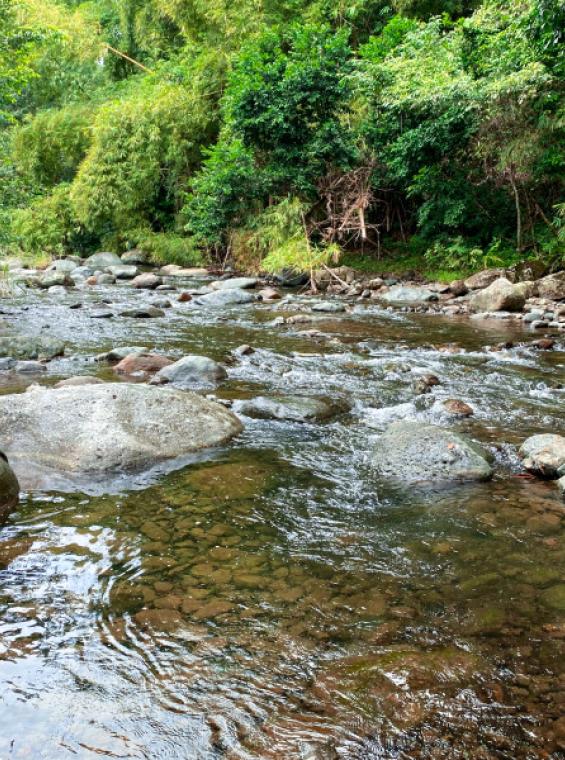 Las Tinajas
You may know the east coast of Puerto Rico for its beautiful sunrises and stunning beaches. But, nestled in the mountains of Fajardo lies the beloved river Charco Frío and two natural waterfalls-turned-waterslides called Las Tinajas are part of that stream. To reach Las Tinajas, you need an adventurous spirit, as you will have to hike through and around, sometimes up, some rocks. After a 20 to 25 minute trek, you'll find the first spot of Las Tinajas — a deep, vast, natural pool where you can swim and enjoy some small waterfalls in the ravine. If you keep going upstream, you'll find a second pool where you can swim and slide down over and over.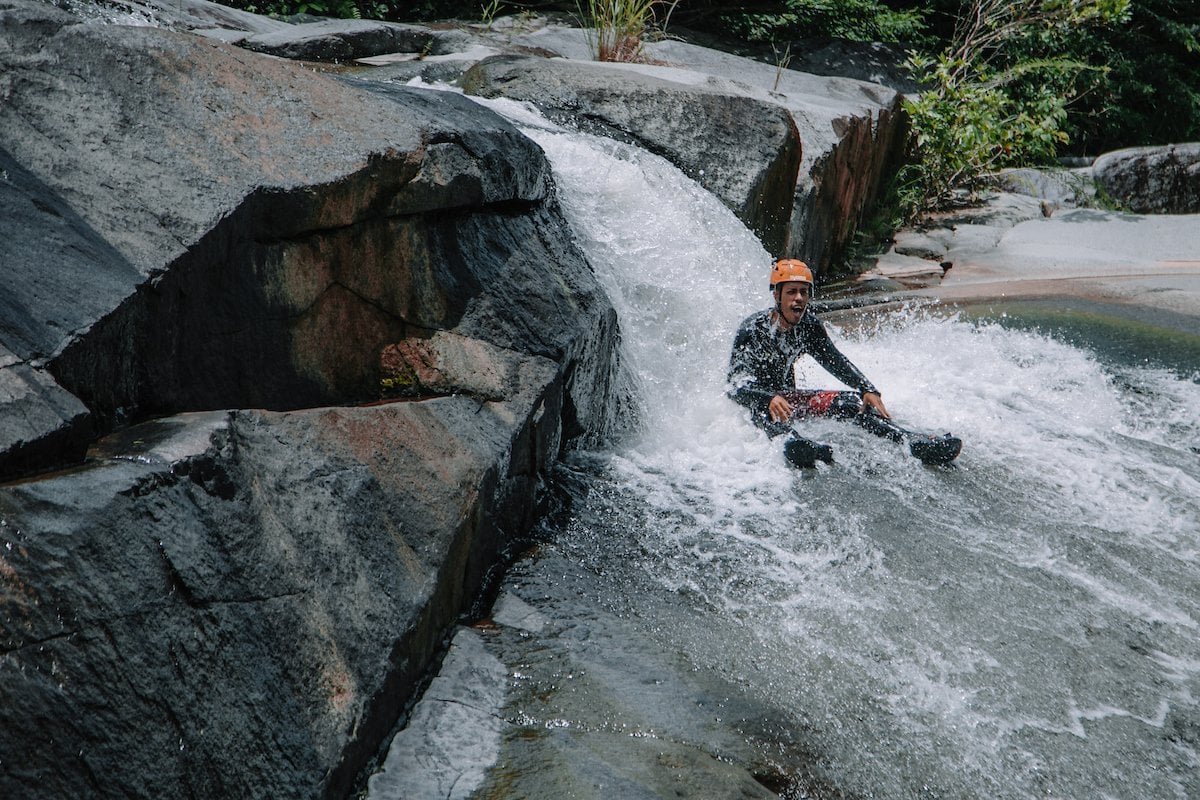 La Canoa Falls 
Venture to a lesser-known side of El Yunque! Evoke the Taíno spirits and head out to El Hippie river in Naguabo, where you'll find caves, petroglyphs – and yes, a waterfall! Accessible by public road, this river and waterfall known as La Canoa are part of the only subtropical forest in the U.S. Forest System. Still, it's not reached by El Yunque's main entrance in Río Grande. Huge, smooth boulders surround the waterhole at El Hippie or El Salto (as the locals call it), and it has a great picnic area. There is a parking area available for visitors, and it requires a little bit of hiking to find La Canoa Falls. Over the years, the waterfall cut a gorge through the boulders and has a shape like a ladder at the pond's bottom.
Las Delicias 
Like taken out of a movie filled with fairies and enchanted forest creatures, Las Delicias Falls between Ciales and Jayuya is as stunning as it is magical. The best part, you can see it from the road, and access is an effortless five-minute walk. This waterfall is inside the Tres Picachos State Forest, and it has a small pond to sit and enjoy the cool river waters. The water cascades over a rock wall covered in moss and ferns. Much like Juan Diego Falls in El Yunque, it is a multi-cascade spot, and the higher up you hike, the bigger the falls get. Be sure to bring your camera to capture the magic!
Discover Puerto Rico's E-Newsletter
Paradise for Your Inbox
Get travel inspiration, news, tips and more delivered monthly.