Go out into the countryside and explore one of the Island's most famous scenic drives.
La Ruta Panorámica Luis Muñoz Marín (the Panoramic Route, in English, named after Puerto Rico's first elected governor) is a roughly 167-mile long network of roads that crosses Puerto Rico from west to east through the central mountain range. As the name suggests, this is the scenic route, and it can take anywhere from two to three days to drive the whole way, depending on how many stops you plan to make along the way.
This is not a drive for the faint of heart. This is a road trip on two-lane roads that crest steep mountains with farms on either side, skirt sheer cliff drops, feature hairpin turns, variable weather conditions, and which are also used by trucks, party buses, and speedy local drivers. This is an adventure road trip, ideal for the confident driver, the nature lover, and the visitor looking to know a different side of Puerto Rico beyond manicured hotels and tranquil beaches.
If this sounds like your kind of vacation, here's what you need to know to plan your trip into the heartland of Puerto Rico.
Where to Go
La Ruta Panorámica officially begins and ends in the western-most town of Mayagüez and the southeastern town of Maunabo. It crosses through the towns of Las Marías, Maricao, Sabana Grande, Yauco, Lares, Adjuntas, Ponce, Jayuya, Villalba, Orocovis, Coamo, Barranquitas, Aibonito, Cayey, San Lorenzo, Patillas, and Yabucoa. You can either decide to cross the entire Island or pick sections of the route to explore, such as Maricao to Orocovis, Aibonito and Cayey, or San Lorenzo to Maunabo. It all depends on how much time you have, what you want to see, and how much you enjoy driving.
If you're starting from San Juan, you can take either the northern or southern highways to Mayagüez (which can be its own warm-up road trip) so when you finish the Panoramic Route, you'll be closer to the metro area. Or you can start east and head west. If you finish in Mayagüez or any of the western towns, consider flying out of the Aguadilla or Ponce airports, if you have that option.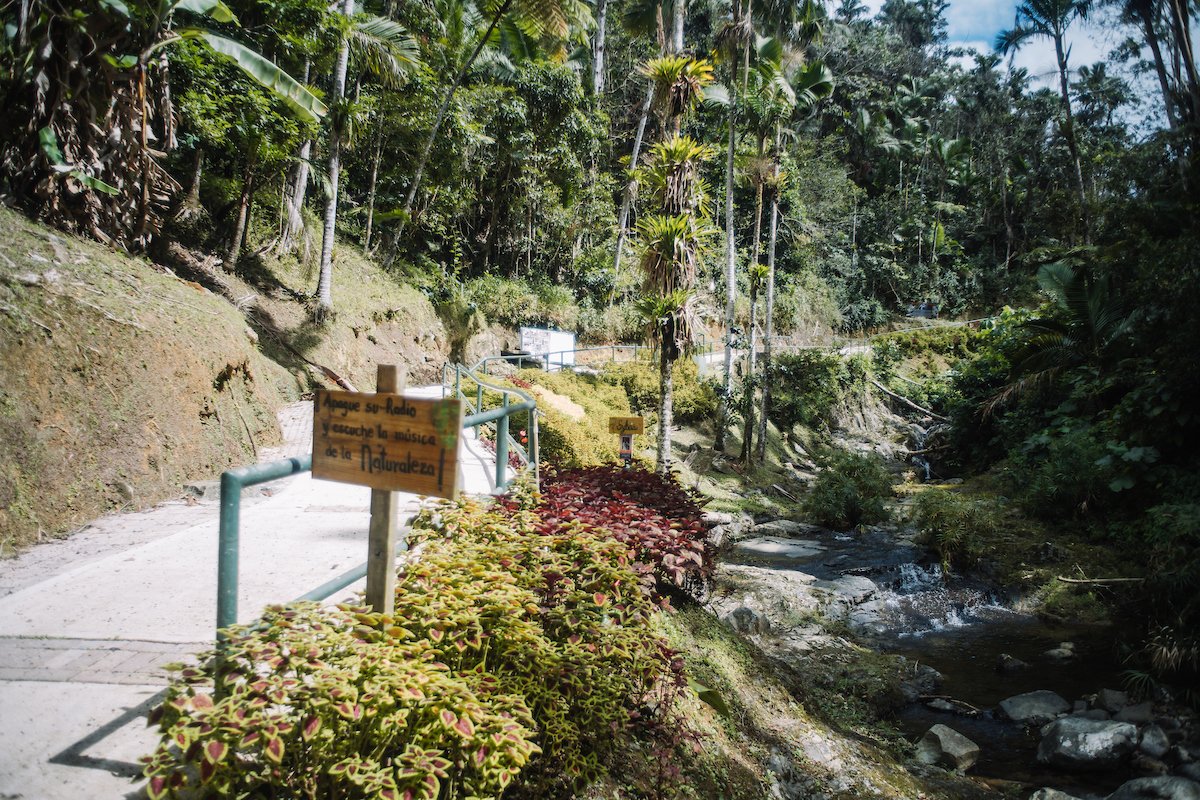 What to See, Do, and Eat
There are many detours and stops along the Panoramic Route which are worth exploring. As a tip, set your GPS to the landmarks or points of interest that you want to visit and adjust the route, so it goes along the Ruta Panorámica. Throughout the route, you'll find traditional open-air bars and restaurants known as chinchorros. If you're hungry or thirsty, you can make a pitstop at the one you find most inviting, then continue along the way. On most weekends, they usually feature live music in the afternoons and evenings.
If you're headed west to east, your first stop after Mayagüez can be the Maricao State Forest, where you'll find hiking trails, a Stone Tower with a gorgeous view of the surrounding mountains, or take a detour to Salto Curet, a waterfall at the end of a short hike with a deep natural pool. If you're hungry, in town, you'll find a handful of local restaurant, as well as a bakery and several chinchorros.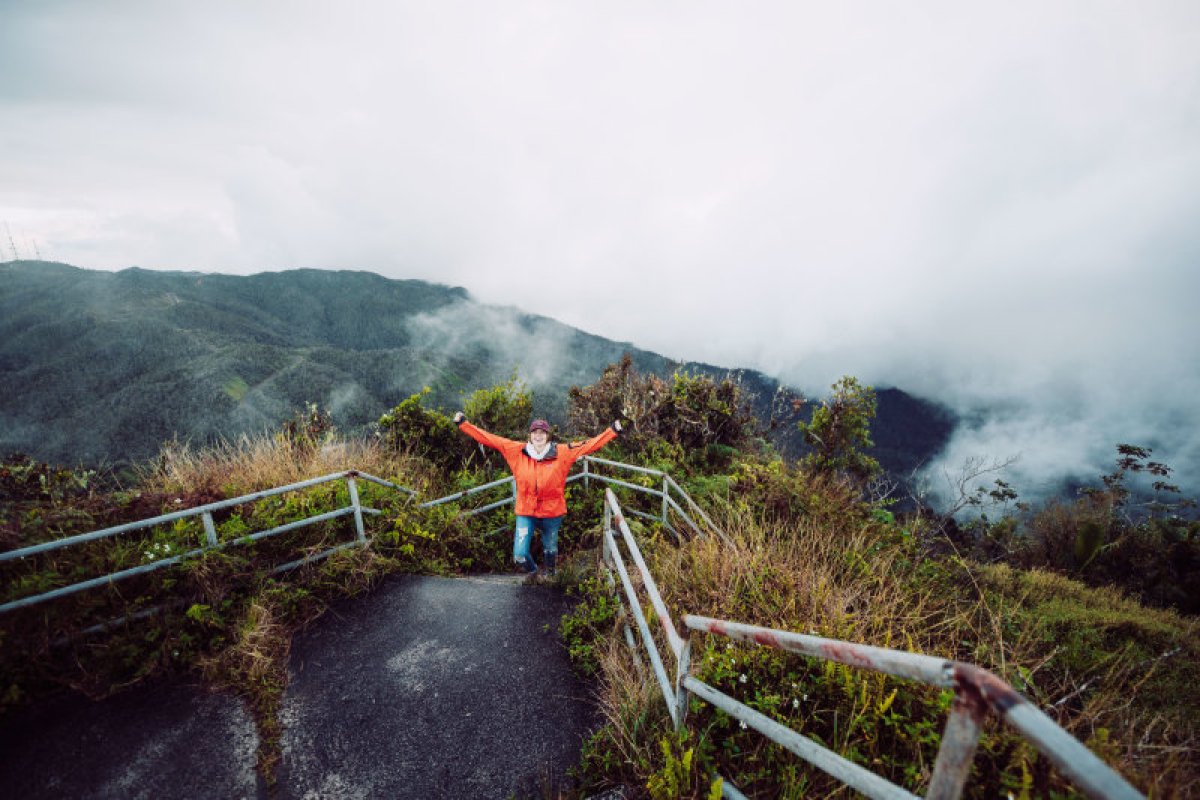 Continue to Adjuntas, where you can hike in the Guilarte State Forest or kayak on Garzas Lake. For some tropical drinks made with fresh fruit and a delicious brick oven pizza, stop at El Campo es Leña, a rustic pizzeria overlooking coffee farms and lush green forests.
From there, head into Jayuya and Villalba, where you can visit Toro Negro State Forest here; you can go for a hike and swim in one of several natural pools. Or go a little off course to take photos at Salto de Doña Juana, an impressive waterfall just off the roadside. A popular stop for lunch is Las Cabaña de Doña Juana, an open-air restaurant best known for its pork ribs and chicken. Next door is a charming coffee shop selling local coffee and pastries.
Soon you'll be close to Barranquitas, where you can take a detour to visit the Cañón de San Cristóbal,be sure to make a reservation prior through Para la Naturaleza.
As you drive through Cayey, you'll find many more chinchorros along the way. This is also where you can make a detour to visit Guavate, the famous pork highway.
As you continue east, you'll cross through the towns of San Lorenzo and Yabucoa, eventually hitting the coast, then heading south to Maunabo. Here you can visit the Punta Tuna Nature Reserve and Historic Lighthouse. You can even lounge on the beach for the first time since embarking on your journey.
From Maunabo, you take the PR-3 back to the metro area.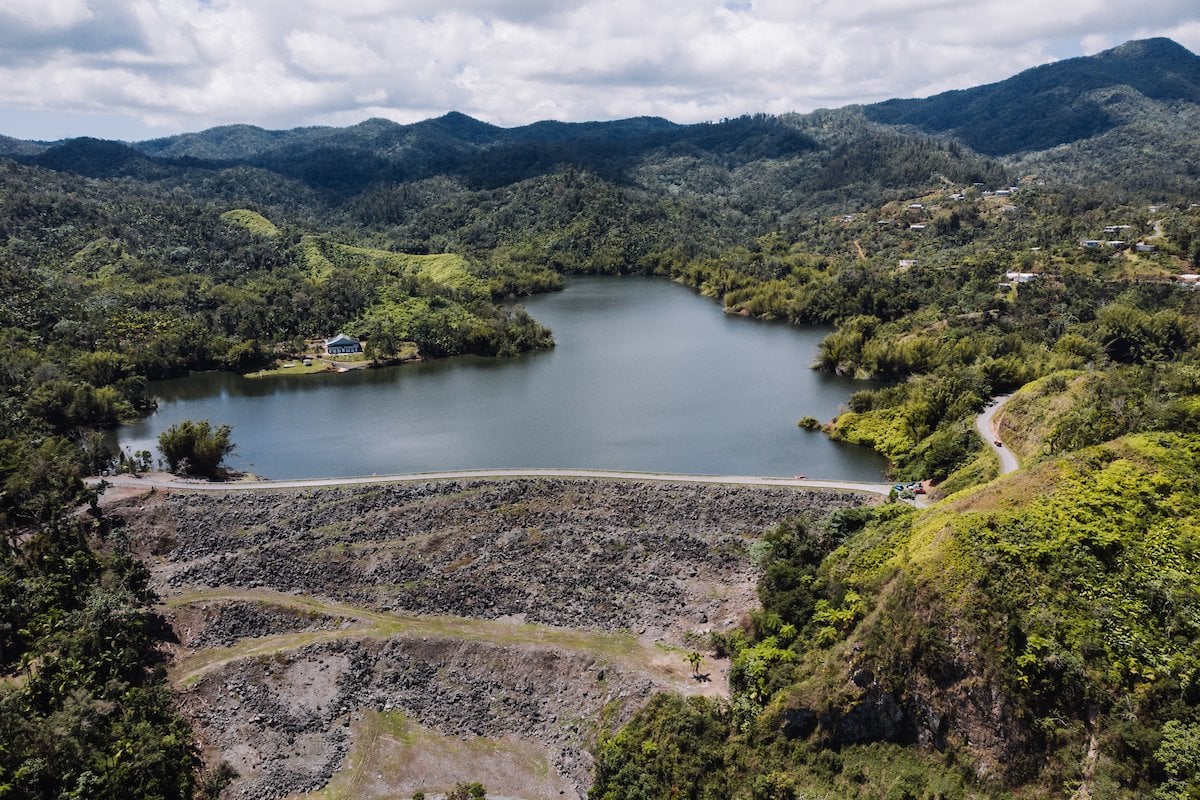 Where to Stay
Along the western Ruta Panorámica, there are many charming haciendas where you can spend the night. In Maricao, there's Hacienda Juanita, a coffee plantation with cabins, a lovely coffee shop, and a heated pool for guests. In Adjuntas, you can plan a stay at Parador Villas Sotomayor, where the rooms are comfortable, there's an on-site restaurant, as well as a camping park, horseback riding, and a coffee farm.
If you decide to stop halfway around Cayey, you can look into short-term rentals, many of which are lakeside cabins and treehouses, or book a night at El Pretexto, a culinary lodge with its own farm and restaurant. In Barranquitas, there's the Canyon Boutique Hotel, which offers rooms and suites as well as luxury villas. Some of these may be off the route itself.
On the eastern side, you can choose from several hotels in Maunabo and Yabucoa, including Parador MaunaCaribe, Parador Palmas de Lucía, or Parador Costa del Mar.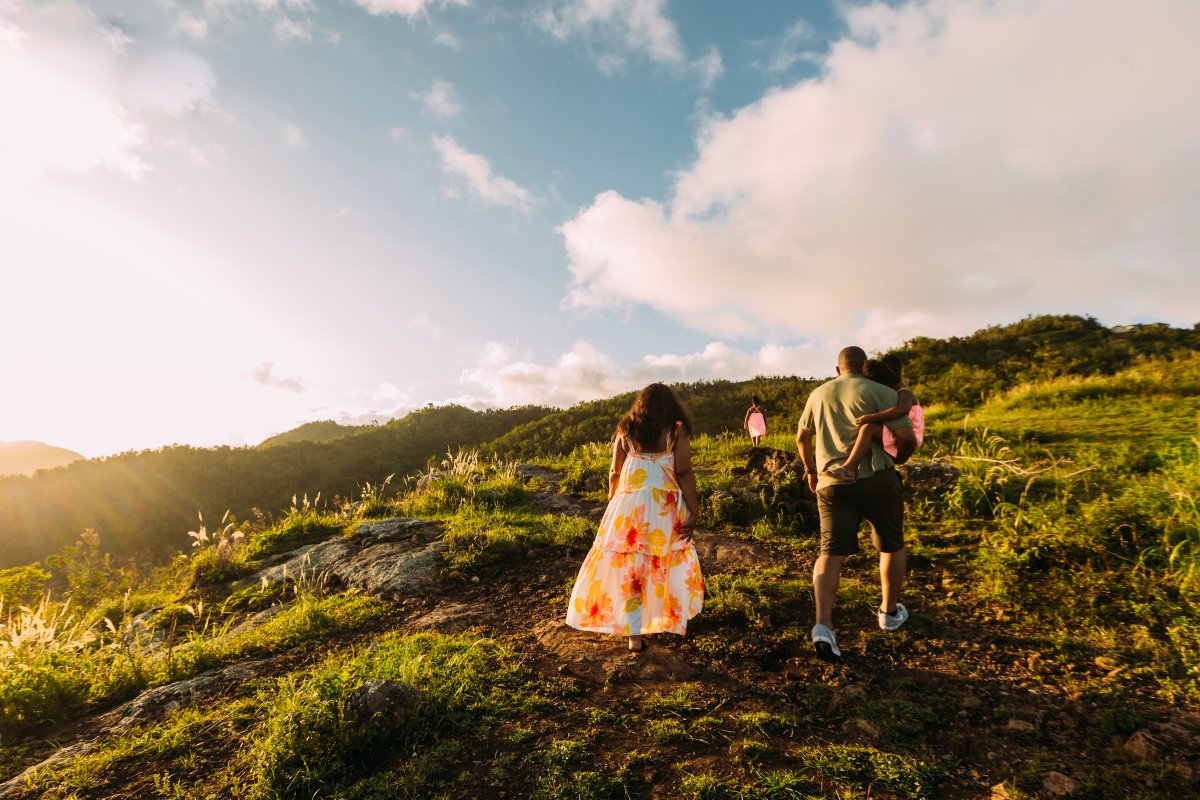 What You Need to Know
If you plan to drive across the Ruta Panorámica, try to get a rental car that's comfortable, sturdy, and can handle steep ascents and descents, preferably with good gas mileage. This is where you may want to splurge. It would also be helpful to ask if they have any road maps available if the GPS doesn't work or lose cell phone service.
Plan for all kinds of weather. In the center of the Island, you can start the day with beautiful sunny weather and not a cloud in the sky. By noon the rain clouds move in, and by midafternoon rain and fog are shrouding the road, which eventually clears by the evening. The mountains are also substantially cooler than the coast, so make sure to pack a jacket or sweater just in case.
Always have cash. Some roadside businesses only take cash or ATH Movil (Puerto Rico's version of Venmo). Most of the larger restaurants and bars accept debit and credit cards, and you can find ATMs at most gas stations.
And don't forget to bring sneakers or hiking boots, sunblock, bug repellent, bathing suits, and towels. You never know where the road will take you.
Discover Puerto Rico's E-Newsletter
Paradise for Your Inbox
Get travel inspiration, news, tips and more delivered monthly.