A less-trafficked gem waiting to be discovered, Cidra's allure stems from its natural surroundings and aura of serenity.
Its verdant setting high in the Central Mountains makes Cidra relatively cooler in temperature than elsewhere in Puerto Rico, which is why it holds the nickname el Pueblo de la Eterna Primavera ("the Town of Eternal Spring"). The 36-square-mile (94-square-kilometer) municipality is set in eastern-central Puerto Rico, with Comerío and Aguas Buenas to the north, Aibonito and Barranquitas to the west, Caguas to the east, and Cayey to the south. Cidra is about an hour's drive from Luis Muñoz Marín International Airport (SJU).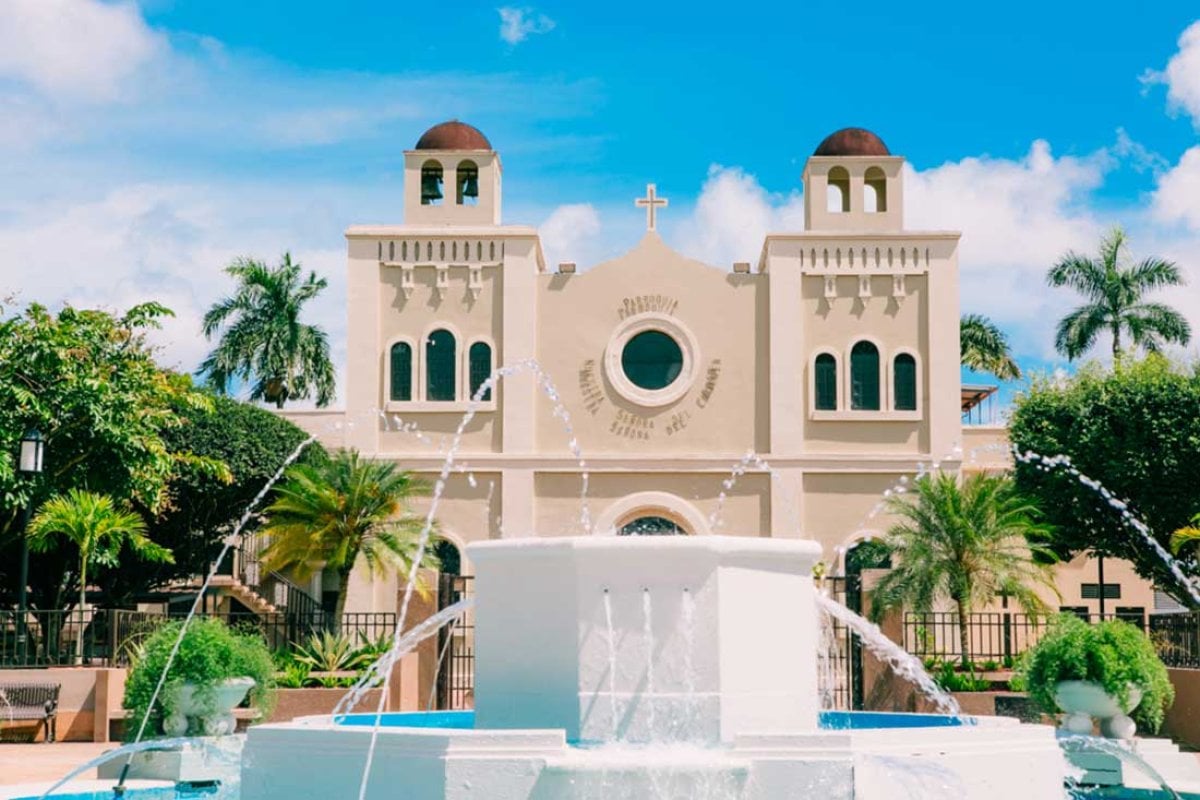 Cidra Landmarks
Nature enthusiasts will enjoy the Lago de Cidra, a beautiful lake perfect for kayaking, fishing, and taking in the sun in the lake's surrounding natural formations, like Perico Falls. Stop at the lookout near the town's entrance to enjoy an unbeatable view of this picturesque place.  
Birdwatchers also come here to watch the Sabanera dove's nesting habits. This endangered species can only be found in some areas of the Caribbean and can be identified by their blue eyes. These are the only birds in Puerto Rico with this specific characteristic.  
Cidra's charming plaza has a beautiful fountain and is surrounded by various places worth visiting while you're in the area. The Parroquia de Nuestra Señora del Carmen, built in 1813, is a cozy and exquisitely maintained worship space. To enjoy Puerto Rican art, visit the Galería Cidreña, located on the first floor of the town hall. The historic Teatro Iberia now houses the Centro Cultural Cidreño. 
Festivals and Events in Cidra
Held annually in December in the town square, the Festival Paloma Sabanera is a fun-filled, multi-day extravaganza with music, dance, local arts and crafts, authentic cuisine, and a carnival-style parade. In July, the Fiestas Patronales offers another opportunity to celebrate.
Discover Puerto Rico's E-Newsletter
Paradise for Your Inbox
Get travel inspiration, news, tips and more delivered monthly.