When you breathe in the crisp, clean air and behold the rolling green landscape, you'll understand why Comerío holds the nickname el Paraíso entre Montañas ("Paradise Between Mountains").
Encompassing 28 square miles (73 square kilometers) in central Puerto Rico, Comerío is bordered by Naranjito, Bayamón, Cidra, Aguas Buenas, and Barranquitas. It takes about an hour to drive here from Luis Muñoz Marín International Airport (SJU).
Stroll around the Plaza Pública de la Trova Comerío, the municipality's main plaza, to grab a bite to eat and soak up the colonial architecture and cultural offerings before venturing out into nature to experience Comerío's untouched beauty.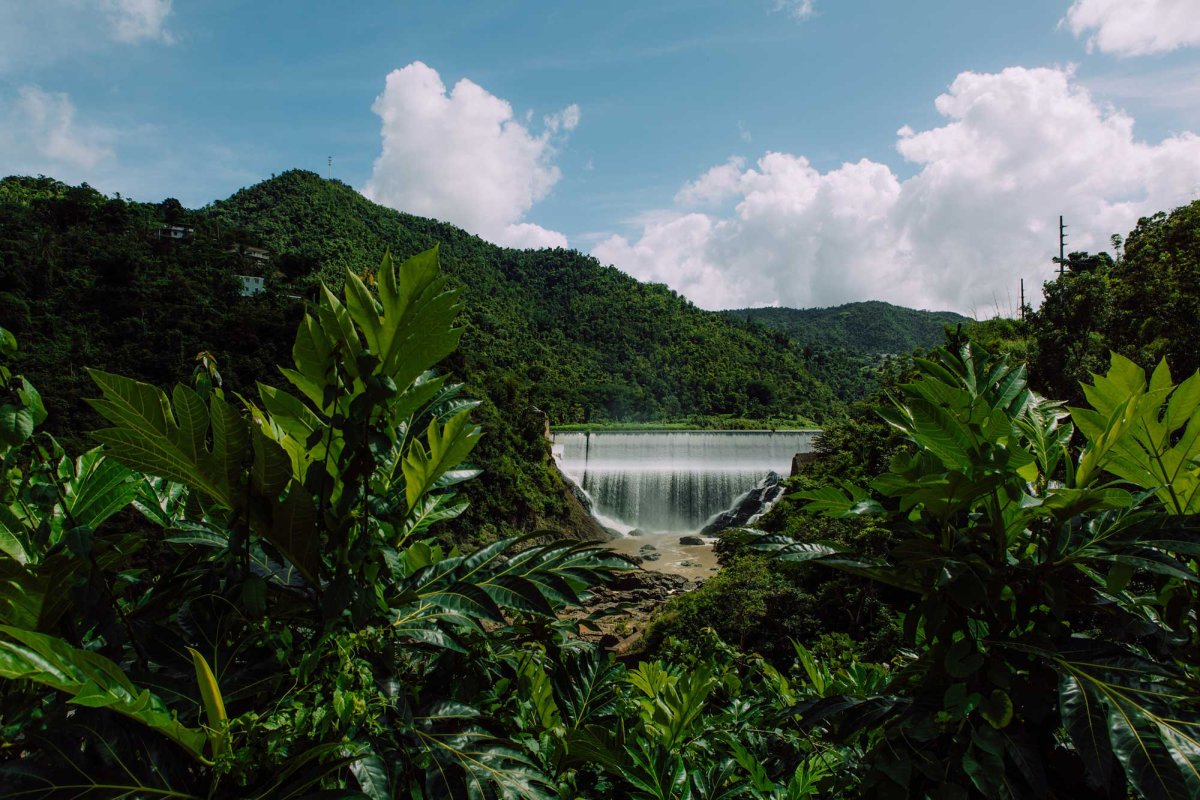 Things to Do in Comerío
The Route of the Seven Wonders
To make it easy to explore the best of Comerío, the municipality's Office of Culture and Tourism has mapped out la Ruta de las Siete Maravillas ("The Route of the Seven Wonders"), which highlights all of the local must-see attractions. The office organizes guided bus tours that depart from the Media Luna Recreational Area and stop at several of these sites, or you can choose to navigate at your own pace. 
The most iconic sight in Comerío is El Salto II, a hydroelectric power-producing dam originally built in 1913. The dam towers at 137 feet (42 meters) high and, along with El Salto I, once provided electricity to half of the Island. Today, it serves as a unique tourist attraction. A lookout point flanked by a handful of restaurants and food kiosks offers a perfect view of the dam's grandeur.
Don't miss Río La Plata, which at 58.5 miles, is the longest river in Puerto Rico. Then head to Charco Las Pailas, a series of natural waterslides and pools where you can enjoy a fun, refreshing day splashing around in the waters of the Río Hondo.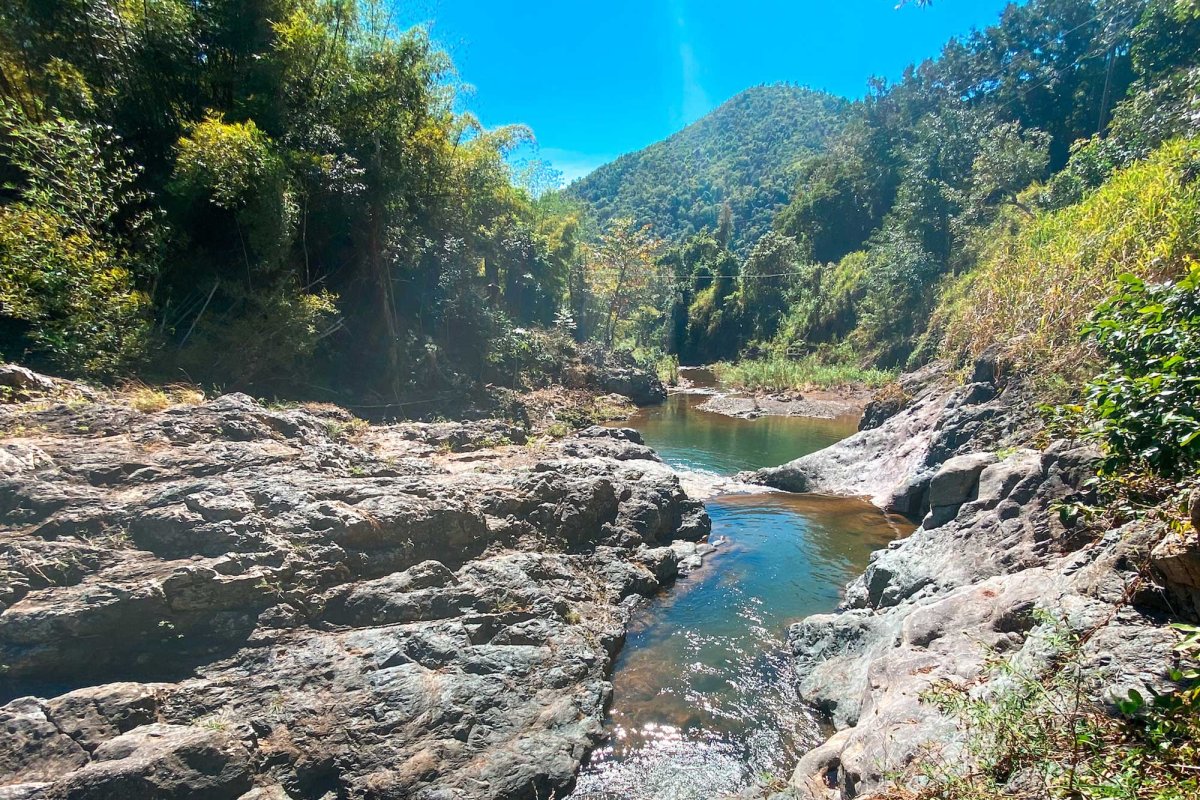 Built in 1960, the Cruz de Lazos, also known as La Cruz de Monte Limón, is a cement cross that measures 33 feet high and 17 feet wide (10x5 meters). Lit by 21 bulbs, it is visible at night from the center of town, shining like a beacon from one of the highest peaks in the barrio Vega Redonda.
Cañón Las Bocas comprises a 1,170-acre set of canyons between Comerío and neighboring Barranquitas. The attraction is a treasure trove of cascading waterfalls, flowing rivers, and caves. It's also home to a massive 300-year-old ceiba tree that was knocked down during a hurricane in 1876 yet continued to grow, resulting in an unusual shape that's worth a quick stop to see.
The Cuevas de la Mora is a system of eight caves containing petroglyphs and pictographs dating back to the pre-Columbian era. Highly valued for its archeological importance, the site is listed on the National Register of Historic Places.
Note: To enter Cañón las Bocas and las Cuevas de Mora, you'll need to book separate guided excursions.
Hotel Media Luna
Media Luna Recreational Area offers activities for the whole family, with water features for kids, a swimming pool, gazebos, a reception hall for parties, and an inviting 17-room hotel, Hotel Media Luna.
Party Like the Locals Do
Comerío provides a deliciously appealing setting for participating in one of Puerto Rico's most popular weekend activities: chinchorreo. Part road trip, part pub crawl, part food tour, this lively tradition is celebrated all over the Island. Friends spend the day stopping at different spots to eat, drink, dance, and enjoy time together. The Office of Culture and Tourism hosts a five-hour guided chinchorreo outing that stops at five nearby eateries serving everything from smoked meats to criollo (creole cuisine) and, of course, plenty of cerveza.