A mountainside escape from city life.
The windy, narrow roads of la Ruta Panorámica lead the way to Barranquitas, a municipality set high in the Cordillera Central mountain range. From flowers and fruit trees to shrubs and ferns, the area offers a bounty of natural beauty. Barranquitas borders Naranjito and Corozal to the north, Coamo and Aibonito to the south, Orocovis to the west, and Comerío and Cidra to the east. It takes about an hour and a half to drive here from San Juan.
Natural Attraction
Along with neighboring Aibonito, Barranquitas offers access to Cañón de San Cristóbal, an awe-inspiring, 5.6-mile (nine-kilometer) canyon. More than 749 species of plants and wildlife can be found here, along with natural pools, rivers, streams, and Salto La Vaca, the highest waterfall in Puerto Rico. The site is managed by environmental non-profit organization Para La Naturaleza, which leads guided educational tours that provide expert insight into the local ecosystem. If you're looking for a more challenging experience, sign up for a hiking and repelling excursion with Go Hiking PR.
The 1,200-acre Cañón Las Bocas Nature Reserve also offers an opportunity for outdoor exploration. Barranquitas shares this protected area with Comerio, and you can spend the day here amidst exotic flora and fauna, impressive caves and waterfalls, and the vast Cañón Las Bocas.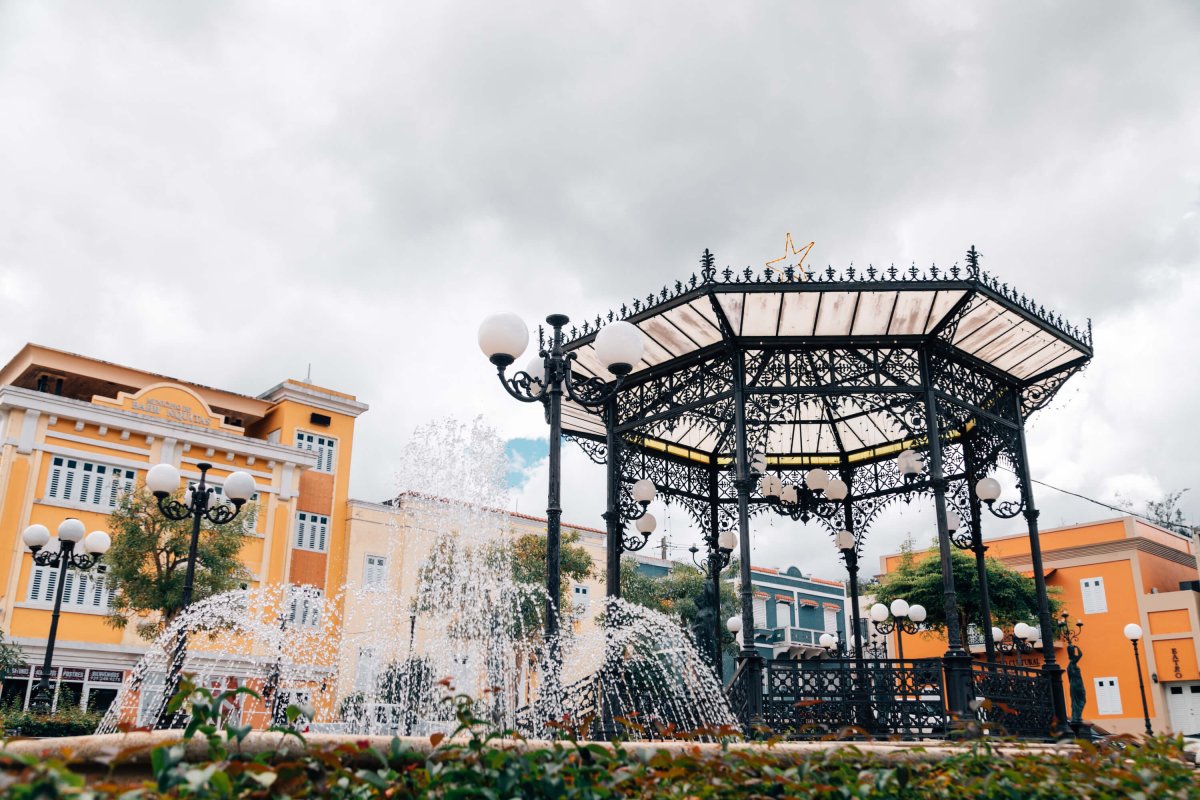 A Peek into History
Luis Muñoz Rivera, one of Puerto Rico's most important political figures (and father to the Island's first elected governor), hailed from Barranquitas, and the home where he was born is now a museum dedicated to his life and career. Built in 1857, the house features furniture and other items from the time, including Muñoz Rivera's original desk and a magnificently restored 1912 Pierce-Arrow automobile.
Another historic home that is open to the public belonged to former Barranquitas mayor Joaquín Rojas Martínez. The structure dates back to 1930 and today houses the municipality's Office of Culture and Tourism.
The Art of Craftsmanship
Thousands of attendees and more than 200 artisans gather in the town square every July for the Feria Nacional de Artesanías de Barranquitas, a three-day crafts festival. In an age of mass production, this artsy event is a reminder of how valuable craftsmanship is to Puerto Rican culture, and it's the perfect place to buy a one-of-a-kind souvenir directly from the person who made it.
Local Accommodations
Spend the night in Barranquitas at the 11-room Hacienda Margarita, where you can take in sweeping mountain views while relaxing in the outdoor pool. Or book a stay at Canyon Boutique Hotel, which offers simple, clean guest rooms and suites just minutes from restaurants and attractions.