The heart of Puerto Rico is a paradise for adventure lovers.
An ideal destination for adrenaline lovers, Orocovis is located in the geographical center of Puerto Rico. Whether you go from San Juan or drive up from Ponce in the south, expect the drive to be about an hour and a half.
Also known as the heart of Puerto Rico, Orocovis is home to the extraordinary Toro Verde Nature Adventure Park, where you will experience one of the longest ziplines in the world — known as The Monster — in a safe, family-friendly environment. Lovers of the outdoors also flock to Orocovis for camping.
The temperature is cooler in the mountain villages and the air always seem fresh. Enjoy both with a walk to see the iconic Doña Juana Waterfall and shoot amazing vacation photos.
Here are some of the popular things to do in Orocovis: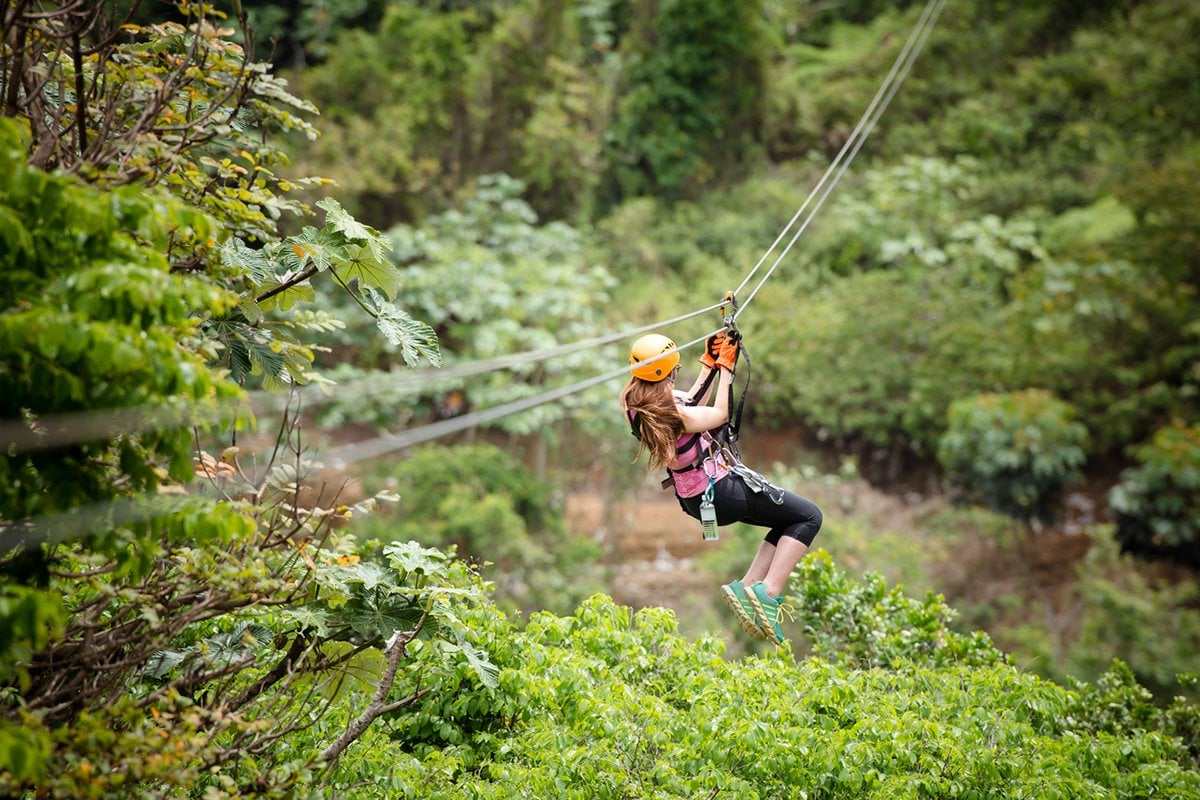 Ziplining at Toro Verde
Toro Verde Nature Adventure Park is an eco-park where you can enjoy hours of entertainment and adrenaline by riding ziplines that criss-cross the Central Mountain Range of Puerto Rico. You will find a spectacular panoramic views, and the longest zipline in America, called The Monster.
There are several packages to choose from based on your appetite for adventure. Advance reservations are strongly recommended as the park is very popular, especially on weekends.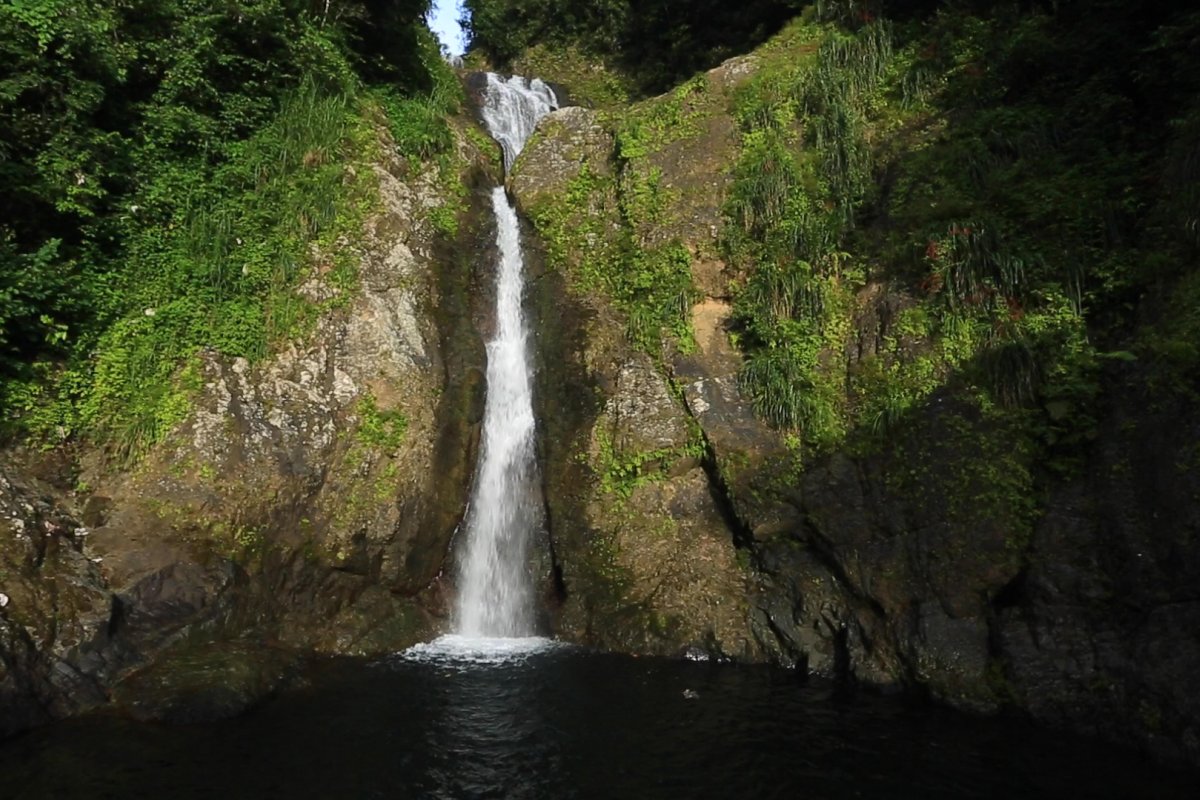 Doña Juana Waterfall
This beautiful waterfall is accessible from the road and relatively easy to find. It is a good spot to take photos and cool off with a dip in the freshwater pool below. Keep in mind that this is a natural location, not a developed tourist attraction, so there are no bathrooms or changing areas. You should pack out whatever you bring with you in order to help protect this beautiful place. The Chorro de Doña Juana, as it is known among locals, is located in a region that is part of the Toro Negro State Forest.
Canyoneering
If you are adventurous and in search of more extreme experiences in nature, like rappelling in waterfalls, then you'll love a canyon expedition in Orocovis. The company Canyoning PR offers guided training and tours for people with different levels of expertise and knowledge. Please note that canyoning activity involves facing serious heights, strenuous hikes, traversing through slippery and rough terrain, all of which requires excellent physical condition and coordination throughout.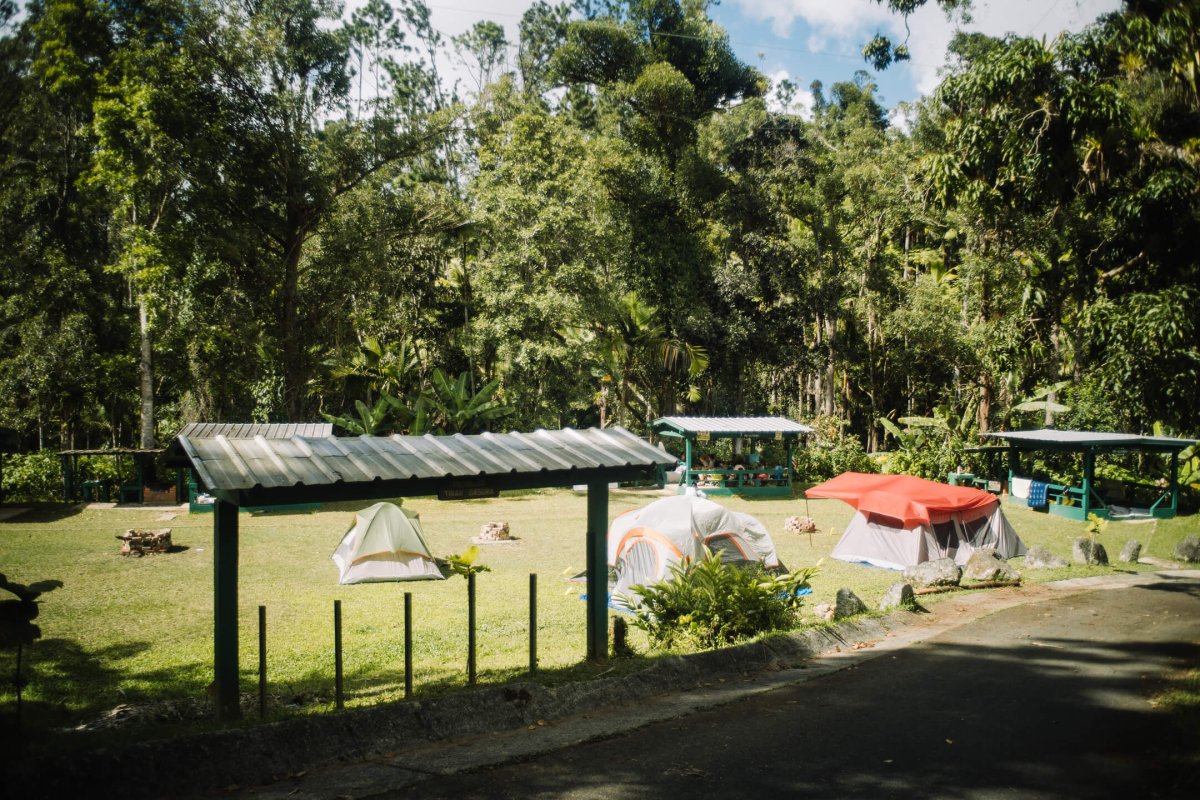 This reserve is one of the 21 public forests that belong to the government of Puerto Rico. Toro Negro is a rainforest that receives about 110 inches of precipitation per year and whose average temperature is around 65 degrees Fahrenheit. This forest is comprised of 8,000 acres of land and is home to Cerro Punta which, with an elevation of 1,338 meters, is the highest peak on the island. Toro Negro has nine rivers and two lakes where you can fish, kayak, or boat. You can also walk along its paths, bathe in natural pools, and enjoy its recreational areas that are very popular among those who enjoy camping. Campers will find a site with gazebos, barbecues, bathrooms, and parking.
For camping, you must make a reservation through Amigos del Bosque Toro Negro Inc. by calling 787-349-3375 or 787-612-1598. Available spaces are limited.
View Places Mentioned on a Map