Explore beaches, cays, and mangrove coves to see where sea turtles, tropical fish, and colorful reefs await you just below the surface.
The archipelago of Puerto Rico offers wonderful places to snorkel in calm waters with a diversity of marine life. Some reefs are easy to swim to from shore, while others are just a short boat ride away – the perfect excuse for a day of sailing and snorkeling!
If you don't have a team, don't worry. Dive shops, equipment rental facilities, and charter boats are widely available throughout the Island.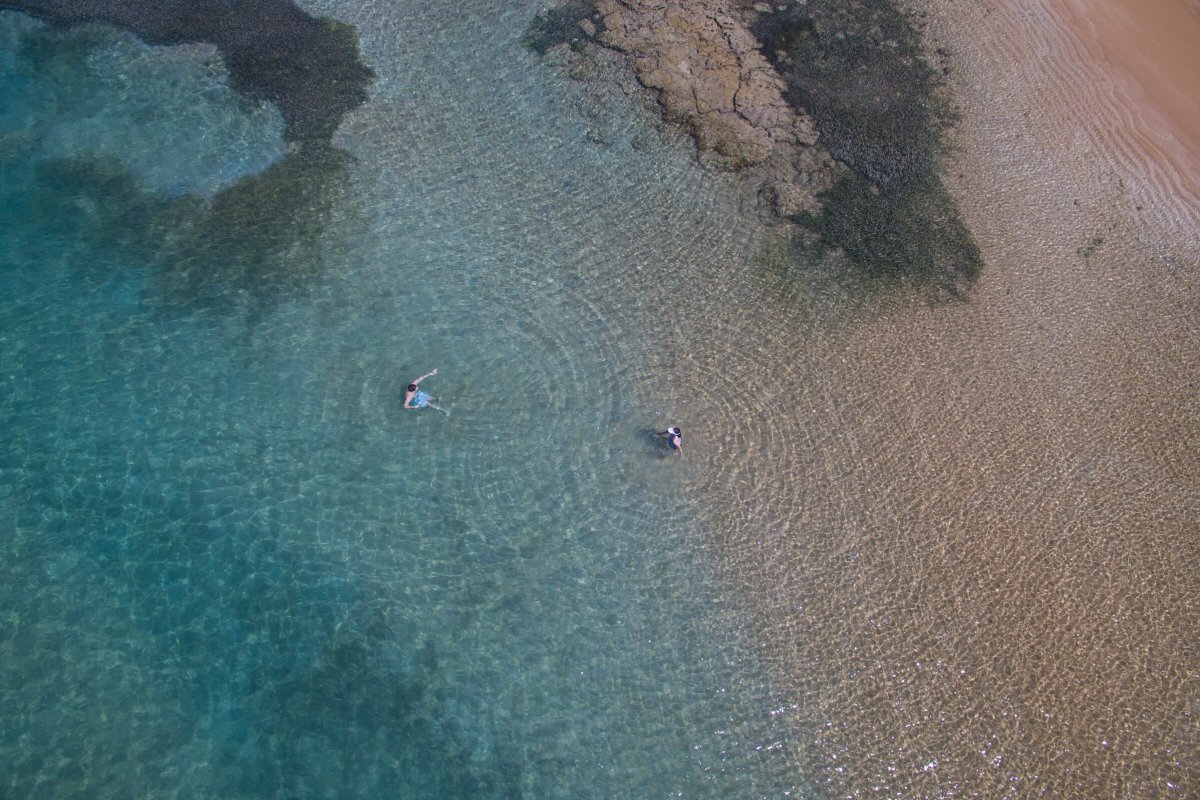 Fajardo
The best way to explore the cays near Fajardo on the east coast of Puerto Rico is on a catamaran! These day trips include snorkel gear and a light lunch, as well as alcoholic and non-alcoholic beverages. During the morning and early afternoon, you will sail to several atolls, reefs, and islands where you can enjoy swimming among tropical fish, then rest on the sandy beaches of Icacos or Culebrita. Numerous operators offer day sailings from Fajardo, including East Island Excursions, Salty Dog Catamaran, Spread Eagle II Catamaran, and Aqua Adventures, among others.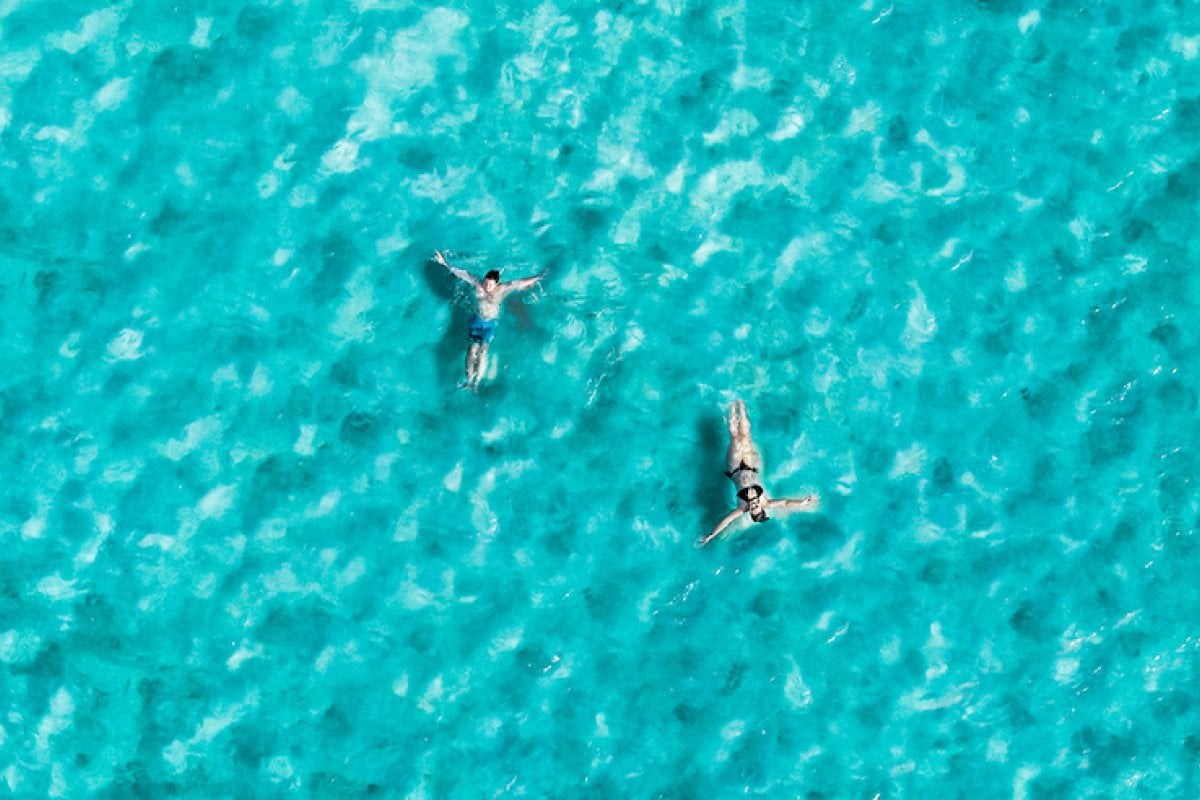 La Parguera
Part of the town of Lajas in the south of the Island, La Parguera Nature Reserve is perfect for diving in the turquoise waters of the Caribbean Sea. This area is known for having small mangrove-laden coves with shallow peaceful channels, as well as a bioluminescent bay. Operators include West Divers and Paradise Scuba, both of which offer daytime and sunset snorkeling in the bioluminescent bay, reefs, and coves around La Parguera.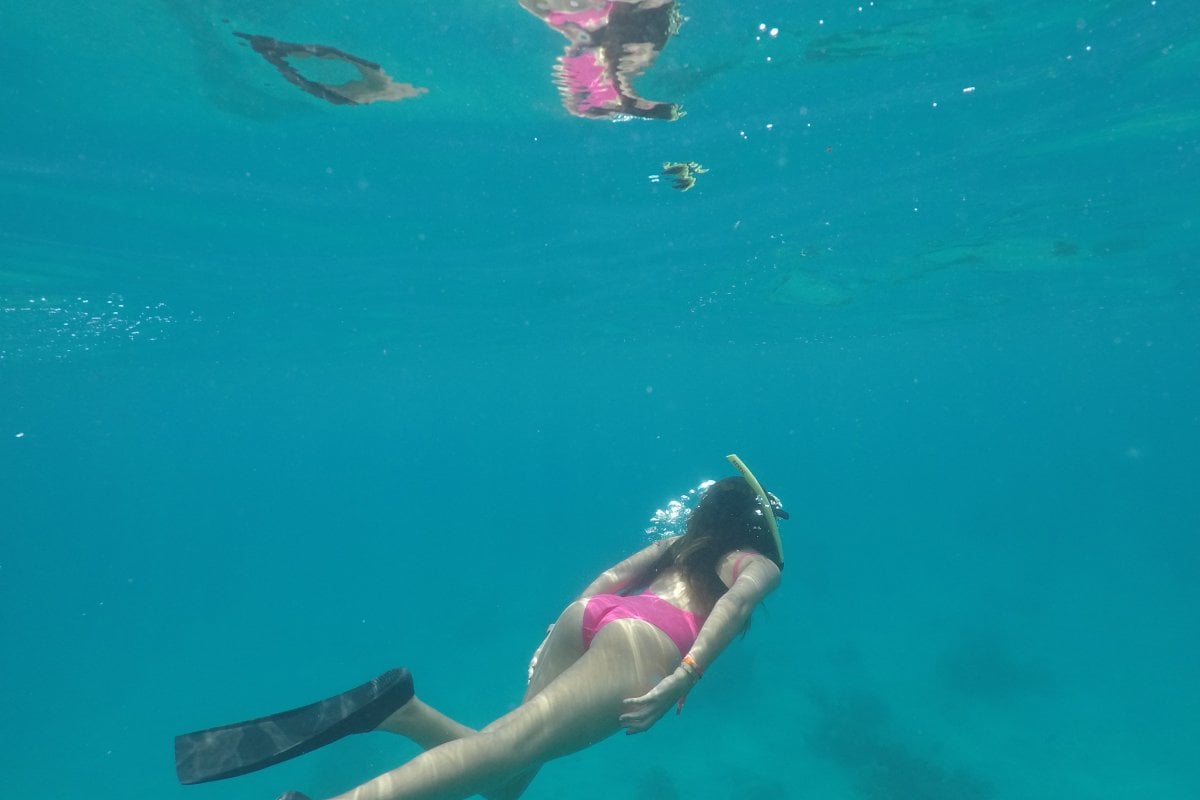 Rincón
On the west coast of the Island is the surf town of Rincón. You can snorkel right off of Steps Beach in the Tres Palmas Marine Reserve. For a guided snorkeling tour, book Rincón Diving and Snorkeling's Rincón Snorkeling Adventure, which leaves directly from the shore. For the more advanced, Taíno Divers offers diving and snorkeling excursions to Desecheo Island, where dolphins, sharks, and even humpback whales can often be spotted.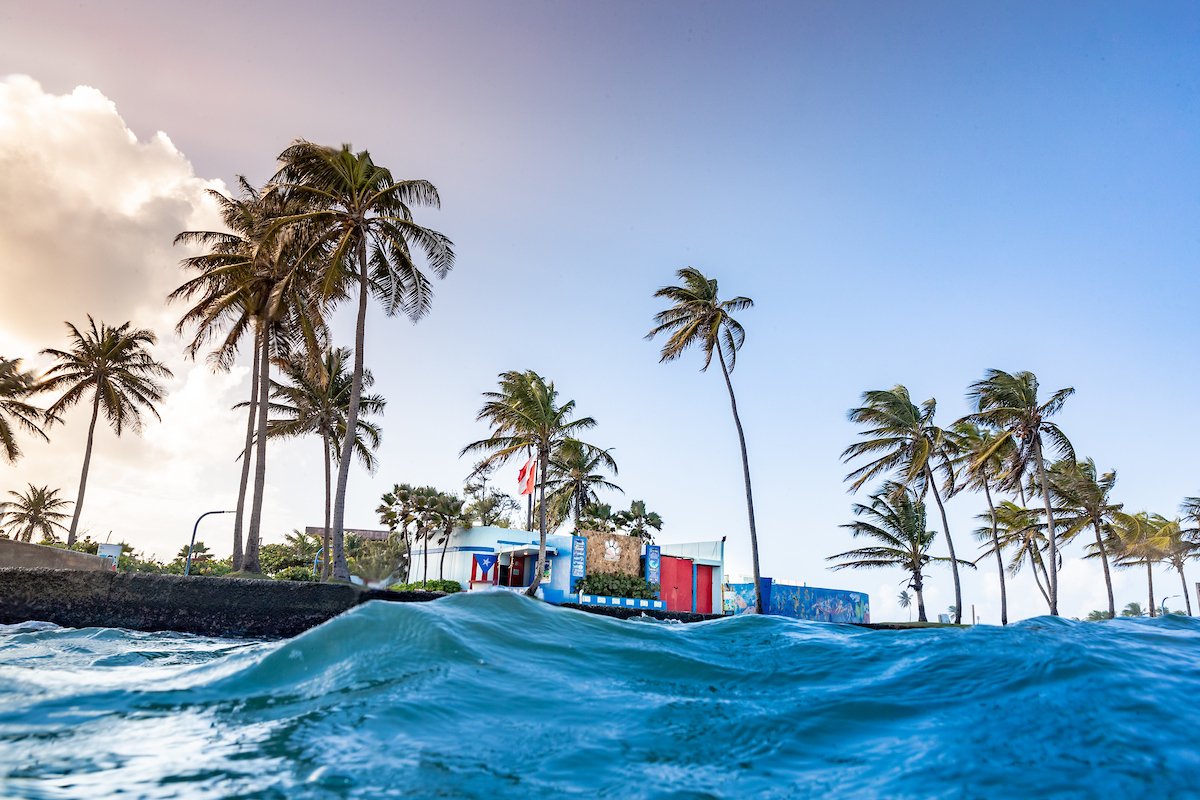 San Juan
A popular snorkeling destination in San Juan is Escambrón Beach, right next to the Caribe Hilton Hotel. This beach has several rock formations that protect it from the strong waves of the Atlantic Ocean. Also, since the beach is frequented by snorkelers and divers, the fish that live around the shore are used to people and you can get up close. Scuba Dogs offers equipment rentals and snorkeling and diving tours and is located right on the beach. Aqua Adventures also offers snorkeling excursions at this beach, including equipment rental.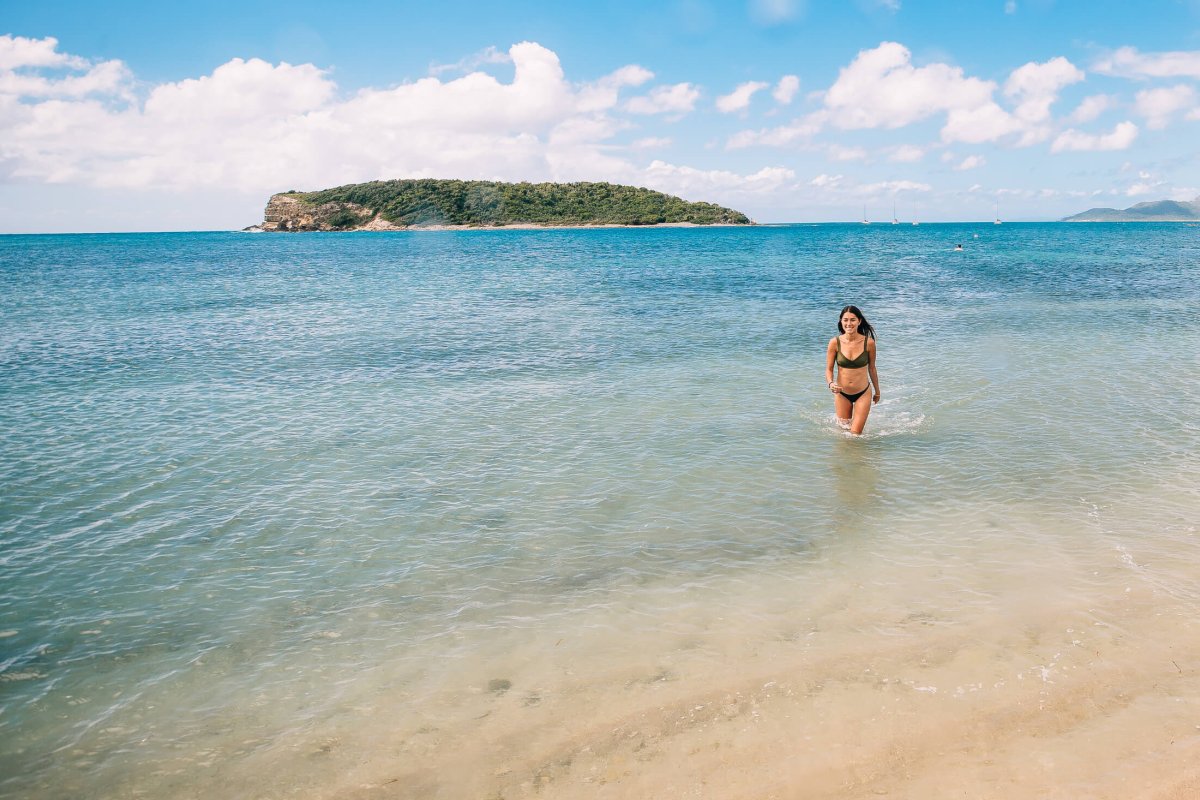 Vieques
The island municipality of Vieques is largely undeveloped. Pristine beaches are home to coral reef forests where fish, turtles, rays, and nurse sharks are easy to spot. Some of the best beaches to visit include Blue Beach and the small island of Isla Chiva, Esperanza Beach, Mosquito Bay, Pata Prieta Beach, and many others.
Some operators offer snorkel tours from Vieques and Fajardo, including Black Beard Sports, Pure Adventure, Isla Nena Scuba, Abe's Snorkeling & Biobay, and Bieque Eco Trips.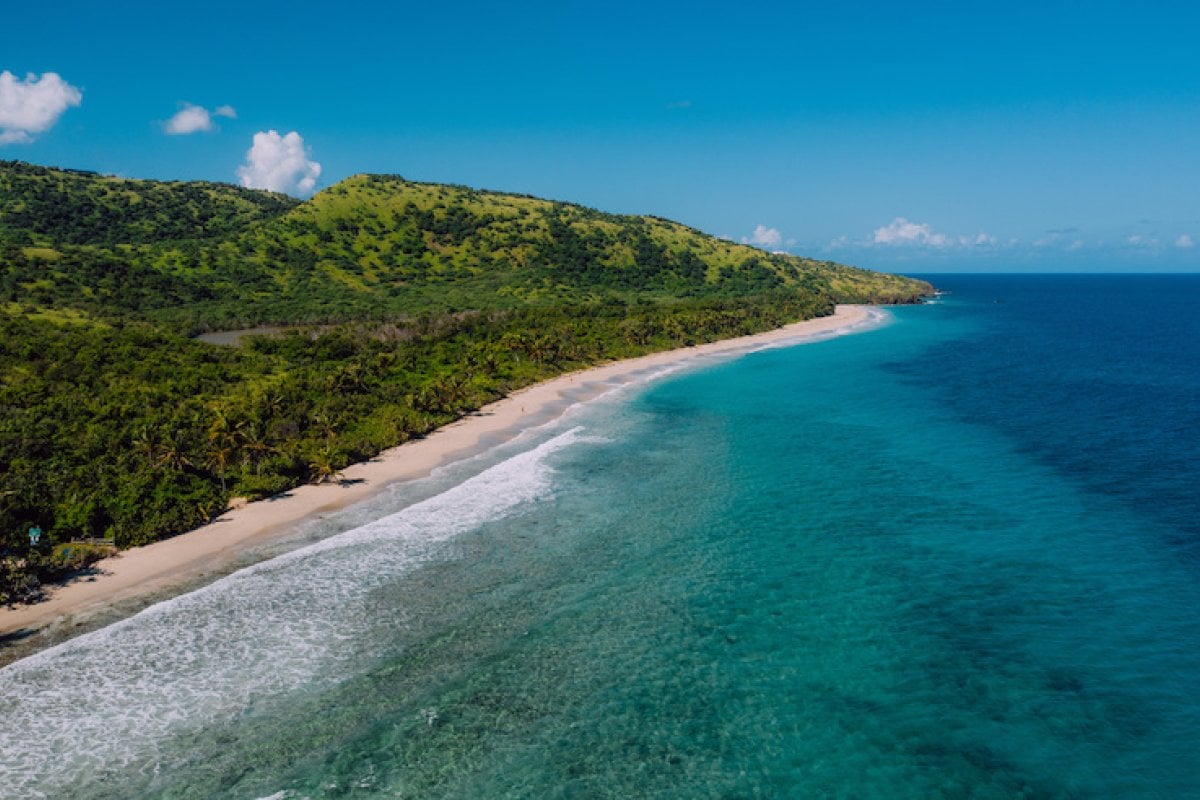 Culebra
The shores and cays around the island of Culebra are some of the best snorkeling spots in Puerto Rico. Tamarindo, Flamenco, and Carlos Rosario beaches, as well as Luis Peña and Culebrita cays are all surrounded by coral reefs teeming with fish, sea turtles, and rays just offshore. For snorkel gear and tours, visit Culebra Snorkeling and Dive Center, or Culebra Divers.
Departing from Fajardo, you can also take a snorkel tour to Culebra through Pure Adventure, SS Tobias Snorkel & Beach Tour, or Culebra Island Kayak, or rent a private boat with Culebra VIP & East.
View Places Mentioned on a Map