With its dramatic karst landscape — defined by limestone formations, extensive cave systems, and subterranean rivers — the trip to Arecibo is a bit like entering another world. There, you can explore caves, walk in the footsteps of pirates, or just plant yourself on some of the prettiest beaches in Puerto Rico.
Take a look at the top things to do in Arecibo: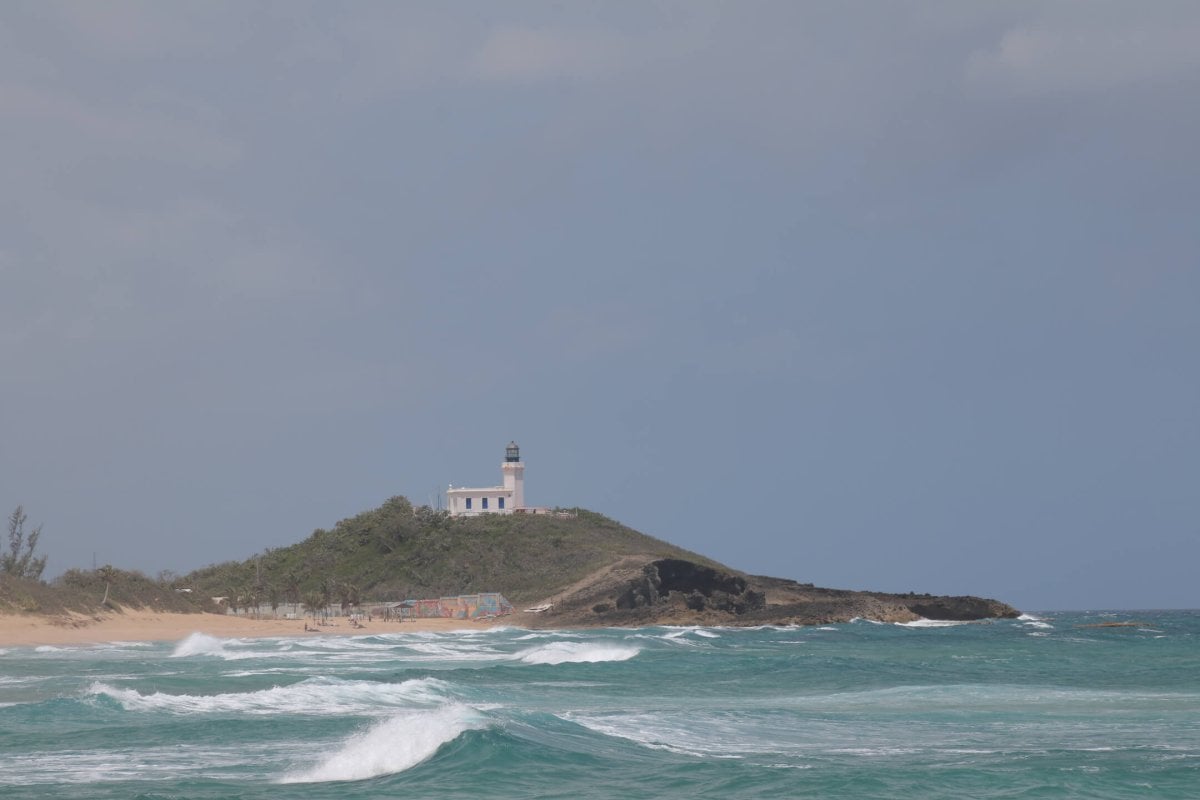 Arecibo Lighthouse & Historical Park
This neoclassical lighthouse was built by the Spanish government in 1898, and now houses a cultural theme park that will transport you to the buccaneer days when pirates roamed the northern shore of Puerto Rico.
On your way to the lighthouse, you will find replicas of the three ships the Spanish used to conquer the New World; a re-created Taíno village; and a pirate ship that kids can climb and explore. The park also has a museum, an aquarium, and a mini-water park that's a serious hit with kids. With food vendors on-site, you can easily make an entire family day out of this visit.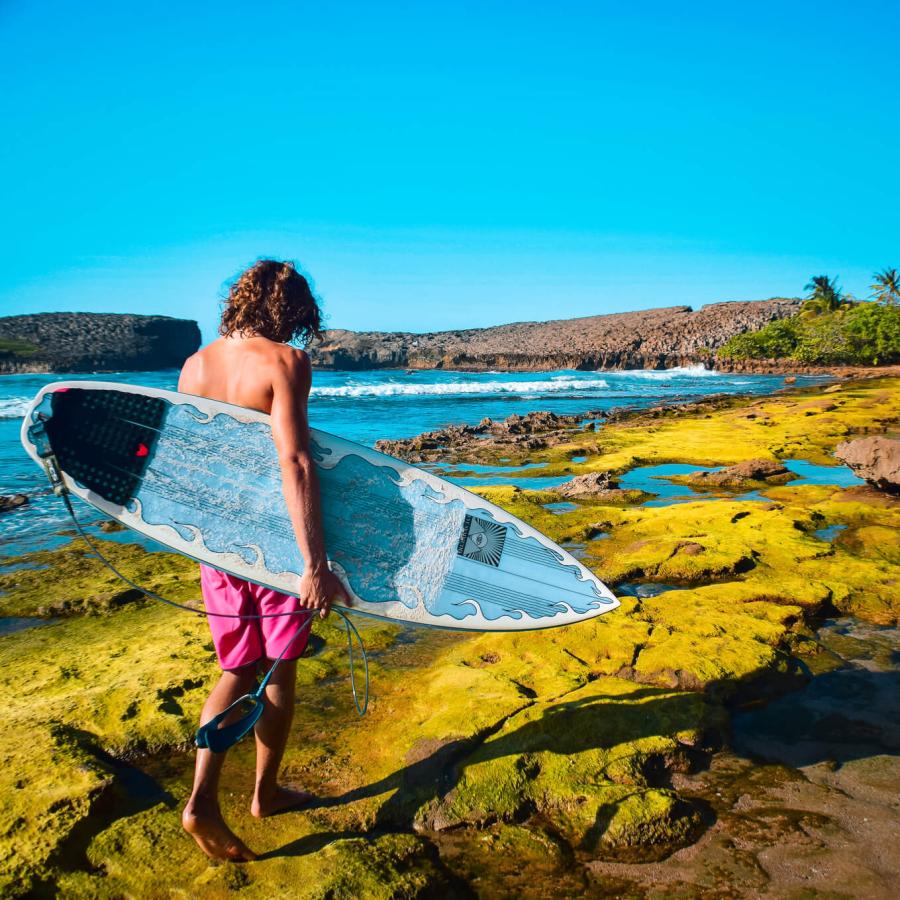 Cueva del Indio
Jutting over the turquoise sea and forming a stunning natural bridge, Cueva del Indio (Indian Cave) offers many postcard-perfect vistas for a stunning photo op. Soak in the view of sea cliffs, arches, and karst rocks that have been formed into natural sculptures by ocean waves over the years. The cave also contains the largest number of Taíno petroglyphs on the north coast.
Casa Ulanga
If the walls of this circa-1854 colonial building could talk, they'd tell the many colorful tales of Arecibo's history. Casa Ulanga was originally the residence of a high-ranking Spanish conquistador. The building has served as a bank, store, city hall, hospital, courthouse, and jail. It's now the Cultural Center of Arecibo, which hosts various festivals and activities throughout the year.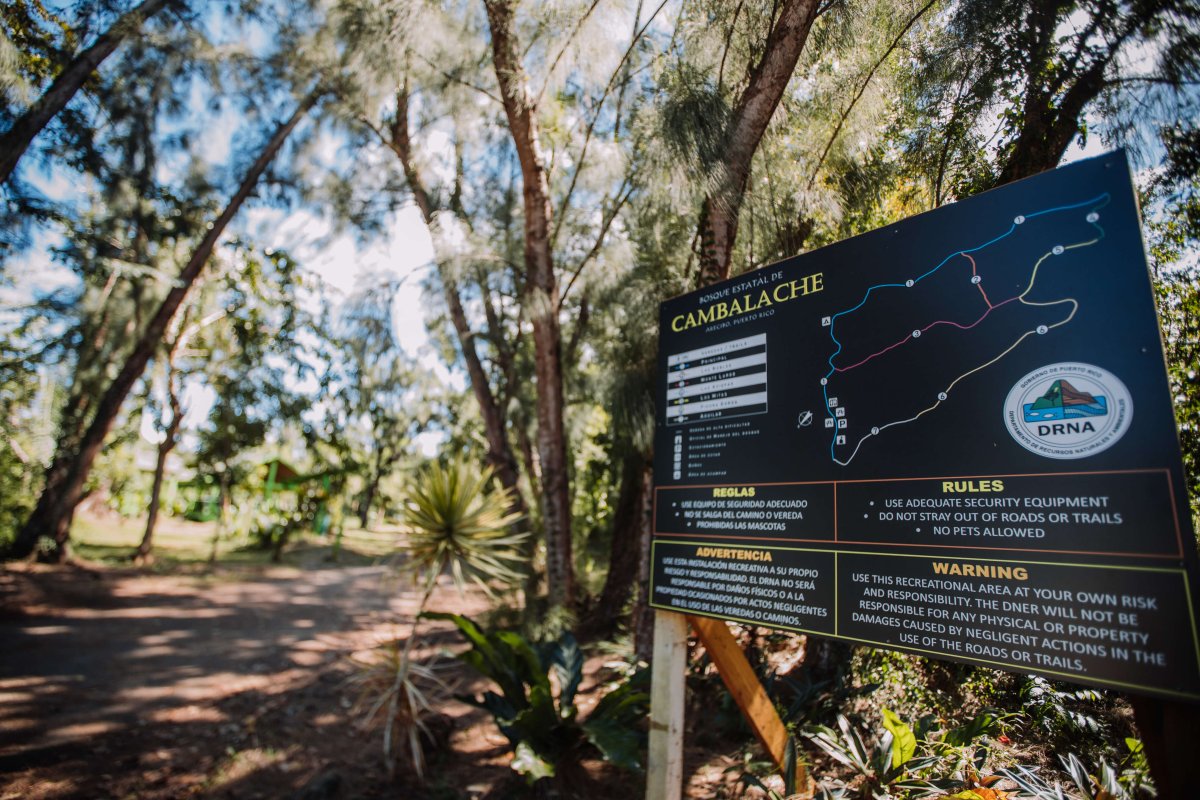 Cambalache State Forest
See a variety of vivid birds and native flora at this 1,600-acre forest, which extends from Arecibo to Barceloneta. The many hiking and biking trails at Cambalache State Forest make for a great day trip; or, reserve a campsite — complete with amenities like barbecue grills and gazebos — and stay a bit longer.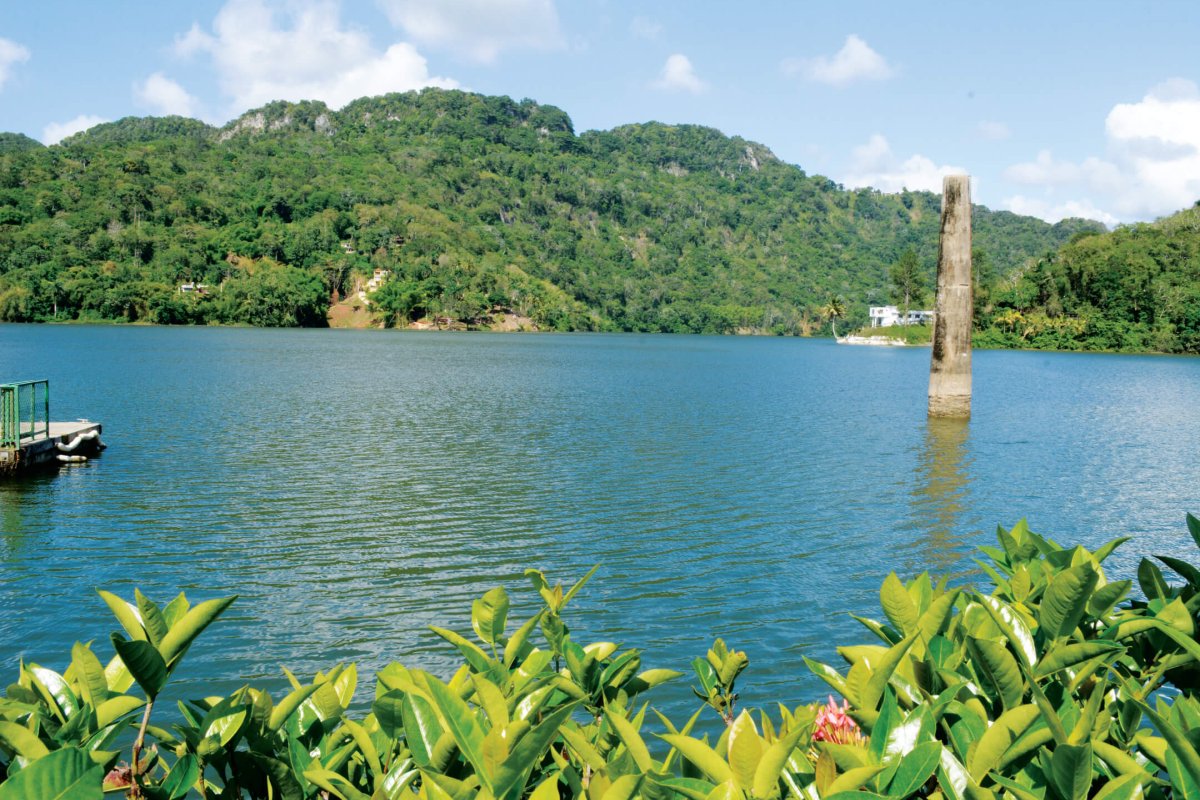 Lago Dos Bocas
Nestled between Arecibo and Utuado is one of the principal lakes of Puerto Rico. Bring your own watercraft or board the state-operated boat for a relaxing ride. The waters of Lago Dos Bocas are thronged by mountain peaks and tropical foliage, plus a variety of restaurants and local businesses with their own boats can transport you to and from the pier.
Poza del Obispo
This off-the-beaten path beach is one of Arecibo's hidden treasures. Two limestone outcroppings form a natural pool that's protected from the waves, with inviting turquoise water and soft golden sand. Because it is generally so calm, Poza del Obispo is a great place for families with children.