Fresh seafood platters and a special fish you'll only find in Puerto Rico.
Stroll the fishing villages and harbors that line the coast of Arecibo, and you'll see nets filled with seafood that may very well end up on your dinner plate. From pastelillo de chapín (deep-fried turnovers filled with fish) to garlic-buttered lobster, Arecibo's proximity to the shore guarantees an ocean-to-table experience at just about every restaurant in town.
Although you can get almost any type of seafood here, Arecibo is best known as being the only place where you can find dishes centered on ceti fish — a transparent fish that is not even an inch long. Whether it's stuffed inside an empanadilla or a mofongo, this local delicacy is definitely worth a try.
These are a few recommended restaurants in Arecibo: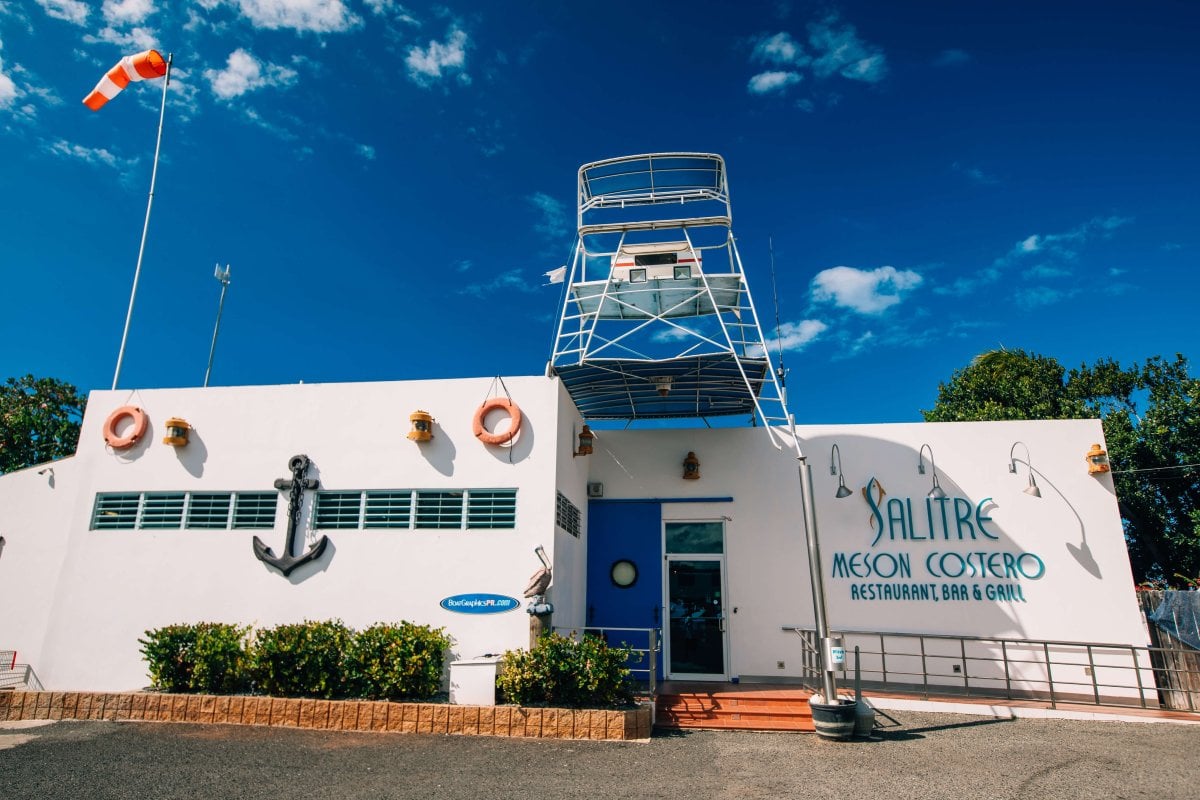 Salitre Mesón Costero
On the menu at Salitre Mesón Costero, which is an oceanfront restaurant, you will find appetizers like conch vinaigrette and mahi-mahi ceviche; for the main course, choose from a variety of dishes that range from Spanish octopus-stuffed mofongo (mashed plantains) to squid ink paella.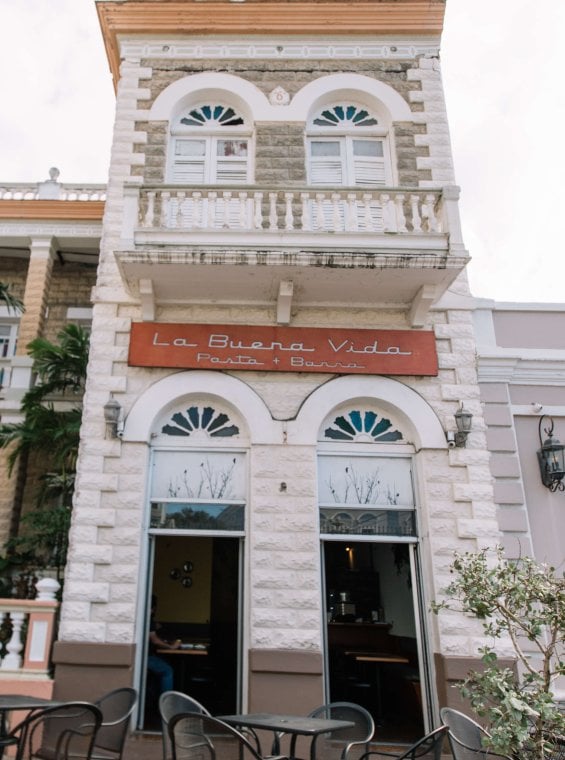 El Nuevo Guayabo
If you're ready to dive into the strange but delicious world of ceti fish, head to this popular locals' spot. Try the tiny, transparent fish heaped inside of a traditional plantain mofongo, or stuffed inside a crispy empanadilla — you just might be hooked. If not, El Nuevo Guayabo offers many great alternatives, including shrimp and crab tacos, lobster and conch salad, and a variety of grilled meats.
MenTa Cuisine
Fresh-from-the-boat seafood is the specialty at MenTa Cuisine, which gives you the quintessential Caribbean dining experience. MenTa also delivers a variety of meat cuts, wines, and craft beers, as well as an assortment of desserts, including their famous baklava.
Gustitos Criollos
Lunch like a local at this no-frills, cafeteria-style restaurant that dishes up Puerto Rican staples. As you work your way down the line, your mouth will water at the sight (and smell) of dishes like roasted pork chops, deep-fried chicken, rice and beans, and tostones (deep-fried plantains). Gustitos Criollos is a quick stop with great food on your way to or from Arecibo.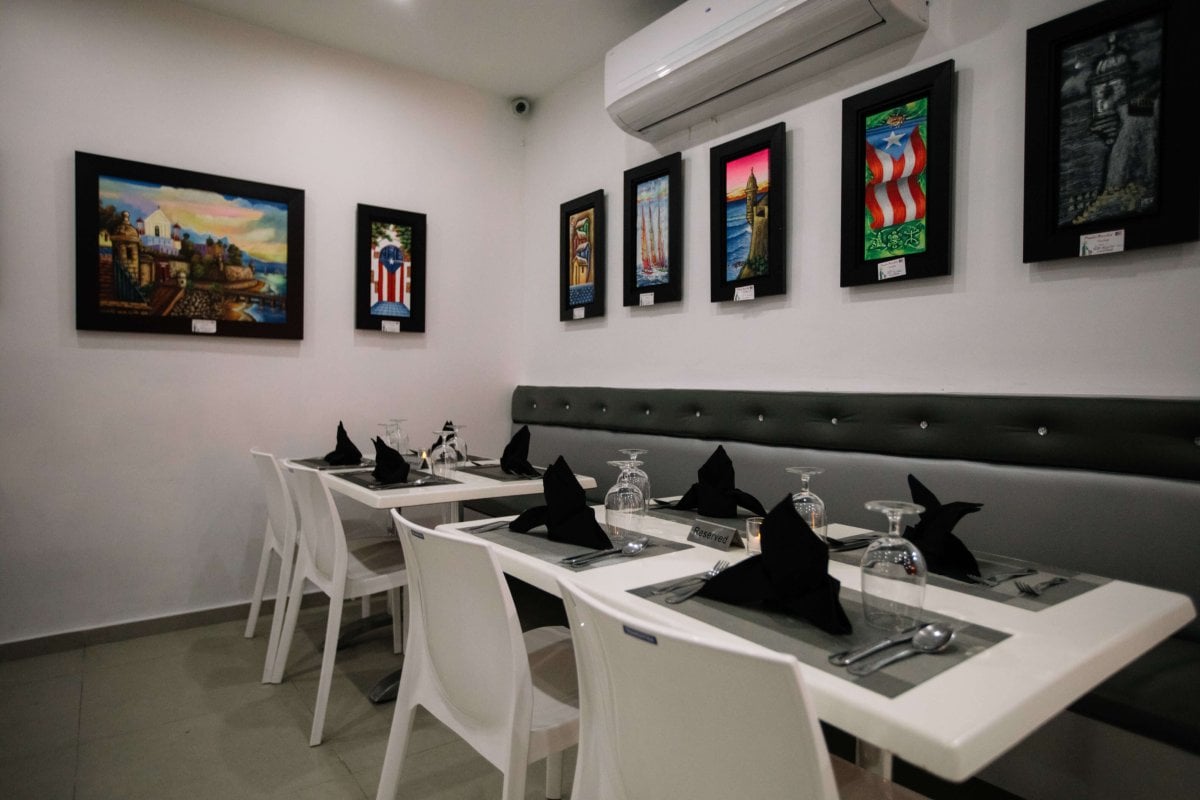 La Buena Vida
Tapas, tapas, tapas! In English, "The Good Life" is a small establishment in the middle of downtown Arecibo that focuses on light, trendy tapas and small plates. The menu is predominantly vegetarian, but does offer plenty of options with seafood items like smoked salmon and oysters. La Buena Vida also serves local craft beer and cocktails, and features live music some nights.
Tony's Pizza World
One of the places you must visit when in the area is this local pizza shop that's been around for decades. The secret to their success? The wide variety of toppings. From shrimp to eggplant to steak, Tony's Pizza World has over 52 toppings to sprinkle on your pie or stuff into a calzone. And really, is pizza ever a bad idea?
Discover Puerto Rico's E-Newsletter
Paradise for Your Inbox
Get travel inspiration, news, tips and more delivered monthly.