Soak up the sun while overlooking the Atlantic Ocean. 
The north region of Puerto Rico is known for its pristine beaches, unique natural resources, and lush landscapes, and like all regions on the Island, it features one-of-a-kind attractions that you can only experience when you visit these towns. Enjoy luxurious amenities, coastal cuisine, and picture-perfect views of both the ocean and the mountains. Check out everything the north of the Island has to offer! 
> Pro tip: To explore beyond the metro area, renting a car upon arrival is ideal, as rideshare apps availability is limited in other parts of the Island.   
> Note: This itinerary is designed to cover as much as possible from the region. Use it as inspiration to pick and choose the activities, landmarks, and places that most catch your interest or align with your getaway plans.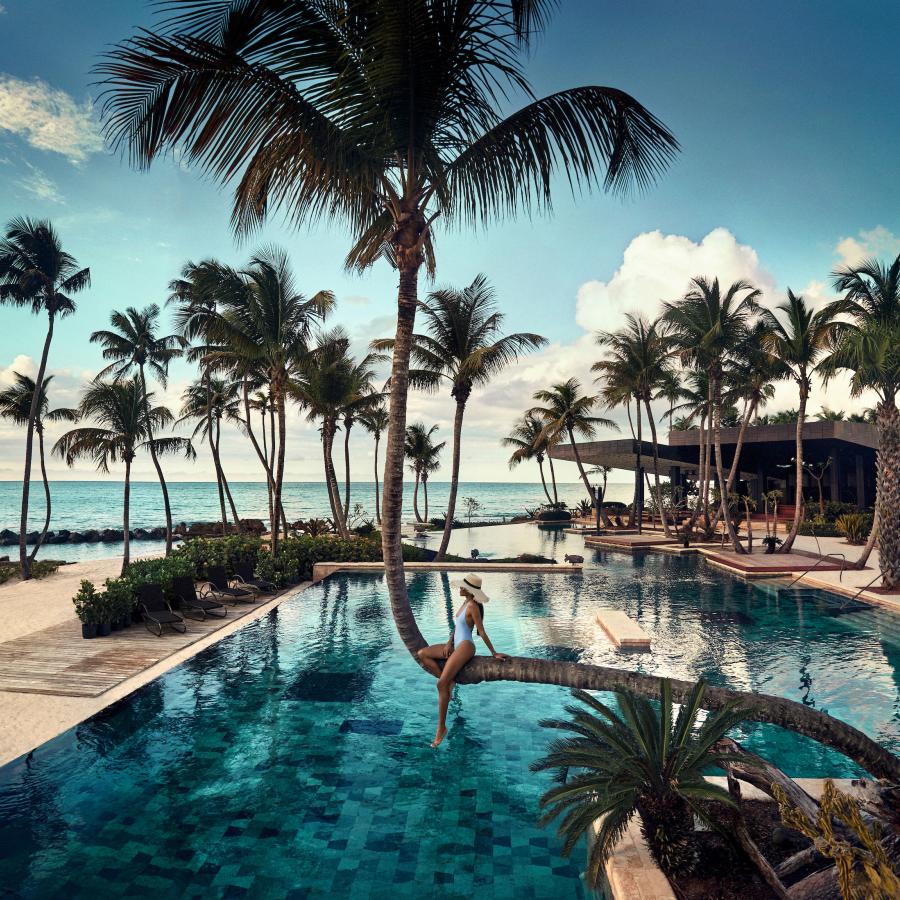 Day 1: Arrival in the north region 
Driving to the north region is easily accessible from the Luis Muñoz Marín International Airport, with an estimated driving time of 1.5 hours to the furthest town from San Juan, which is the municipality of Camuy. Visitors can also choose to arrive through the Rafael Hernández Airport in Aguadilla, which is about 45 minutes away from Camuy.  That said, driving from each of the bordering downs of the north region takes less than an hour, so moving from your hotel to your next adventure is a quick drive away!  
The northern region is home to a great number of hotels and luxury resorts for families, couples, and solo travelers alike. The Dorado Beach Ritz Carlton Reserve is known for its world-class amenities, and it's the lodging of choice for travelers seeking the ultimate luxury experience. Pamper yourself in their Spa Botánico, enjoy a delicious meal at one of their five restaurants, or just relax by the pool overlooking the ocean.  
The Embassy Suites Dorado and Aquarius Vacation Club are adjoining hotels by the beach for visitors looking for a more family-friendly stay. Visitors can also check out the Hyatt Place Manatí, which is further east and a great option if you want to stay in a central spot of the region. 
For travelers looking for a homier lodging option, there are many short-term rentals, bed and breakfasts, and paradores across the entire region, including Parador El Buen Café and Jardín del Mar Guesthouse in Hatillo, Manatí World Point Inn in Manatí, and Las Cavernas Guesthouse in Camuy.  
After checking in, take some time to wander around your lodging and explore everything it has to offer before resting up for the days ahead.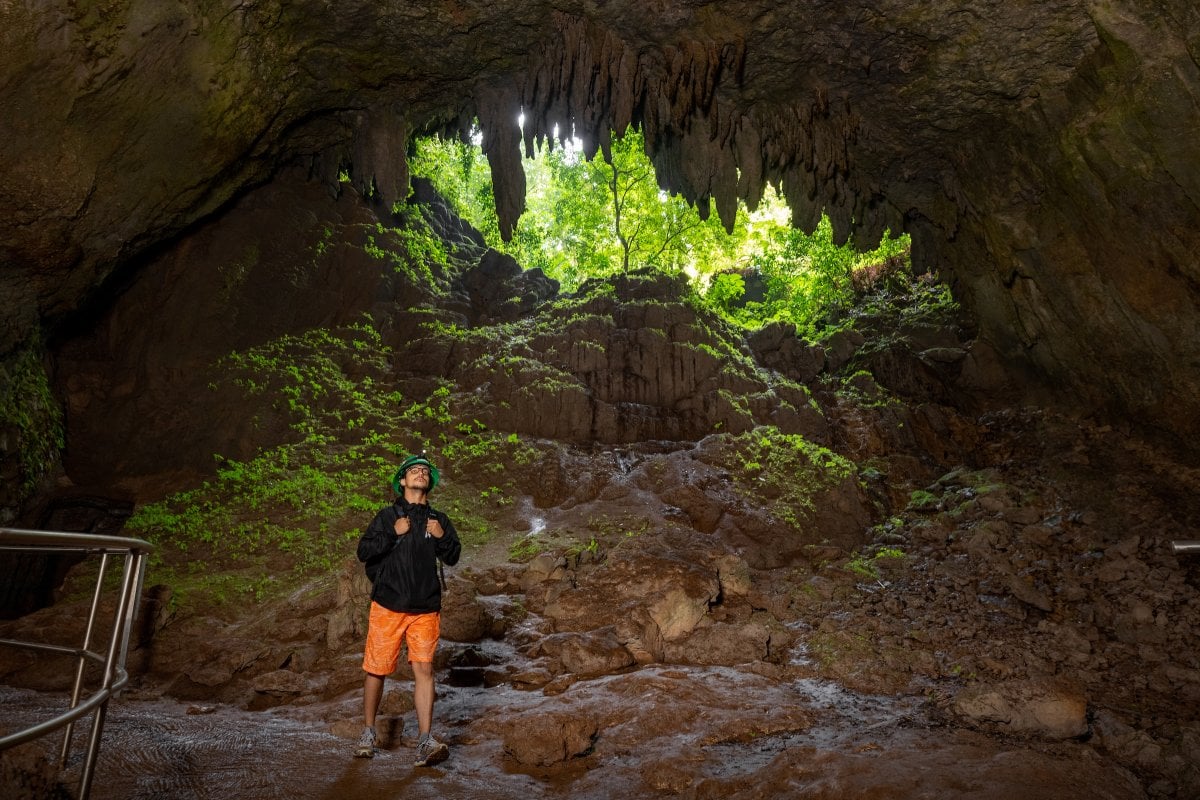 Day 2: Outdoor experiences 
The north region of the Island is filled with natural wonders, no matter which municipality you chose to visit. Day two of your trip will be dedicated to immersing yourself in nature in more ways than one! Start your day by visiting a local coffee shop and having a nice breakfast before heading out. If you're in the Dorado area, Cuatro Sombras and Grecafe are both tasty options. Bonjour Café & Sandwiches and Delicias, in Arecibo and Hatillo respectively, are also top-rated coffee and breakfast spots that will not disappoint! 
After breakfast, head out to the Cambalache State Forest for a hike or a mountain bike ride with a view. This forest is nestled between the towns of Barceloneta and Arecibo and is a great spot to explore the native landscape. It also has a camping area for the more adventurous traveler! Hacienda La Esperanza in Manatí is also a beautiful place to take in the landscape; it's the largest nature reserve in this region of the Island and houses over 800 species of flora and fauna.  
Another local favorite is the Río Camuy Cave Park, where visitors get to explore the natural limestone caverns surrounding the Camuy River, the third-largest underground river in the world. Visitors will walk through this cave system, enjoy a guided tour (offered both in English and Spanish), and learn about the cave formations and the local flora and fauna, all while taking in a different kind of view. Keep in mind the cave floors can be slippery, so bring your most comfortable walking shoes!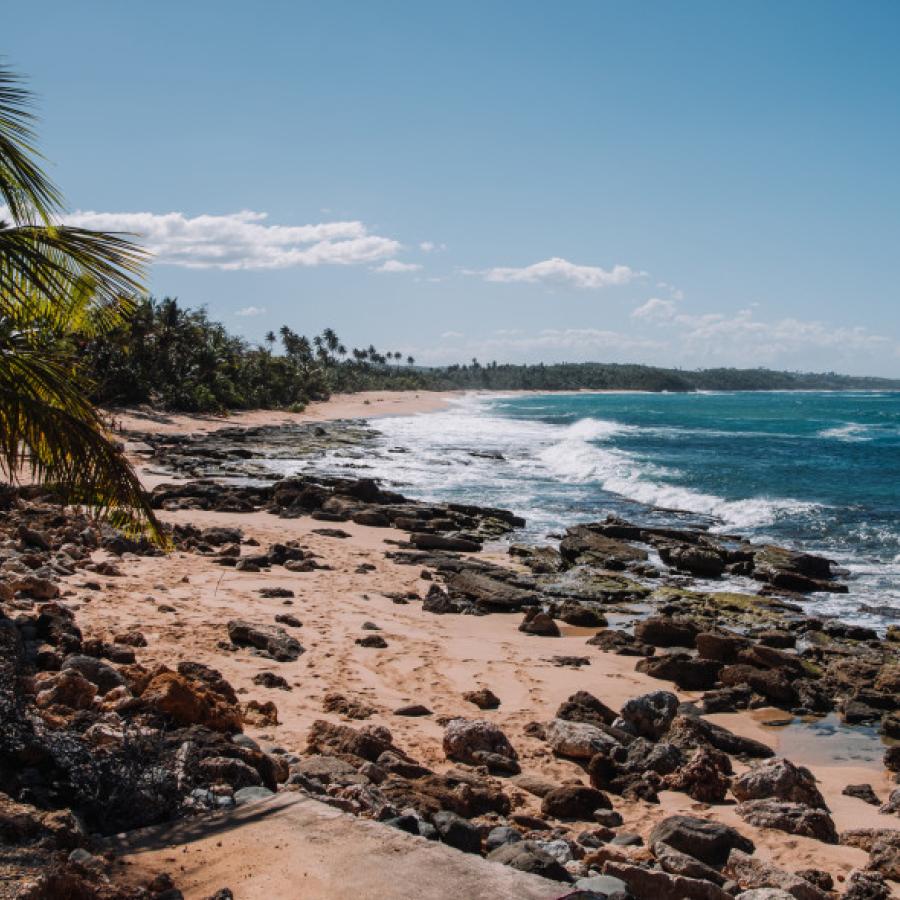 Day 3: A trip to the beach! 
Every trip to Puerto Rico deserves a day dedicated solely to relaxing on the beach, and your trip to the north region is no exception!  After savoring your morning coffee, head out to one of the amazing beaches off the northern coast. Some of your options include Playa Peñón Amador in Camuy, Playa Sardinera in Hatillo, Poza del Obispo in Arecibo, Balneario de Puerto Nuevo in Vega Baja, Balneario Cerro Gordo in Vega Alta, and Playa Los Tubos and Mar Chiquita in Manatí, which are some of the most famous and picturesque on the Island! 
A unique alternative to the traditional coastal experience is a visit to Cueva del Indio in Arecibo. This seaside cave, which gets its name from the petroglyphs found on the cave walls, is surrounded by dramatic cliffs and an unbeatable view of the ocean. Please keep in mind that visitors are encouraged to practice extreme caution while in this rocky area and are asked to pay a $5 fee to enter the cave.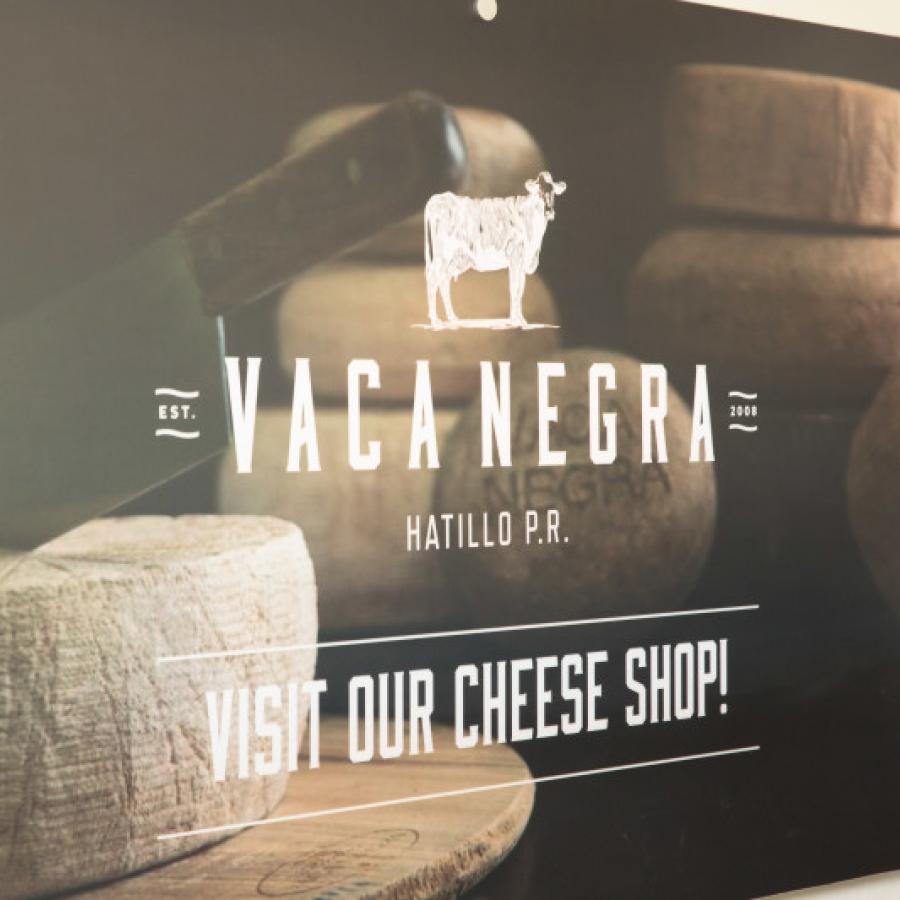 After your day at the beach, head to the town of Arecibo for a great dining experience. Gustitos Criollos offers visitors authentic Puerto Rican dishes, while Salitre Mesón Costero and MenTa Cuisine in the neighboring town of Hatillo specialize in fresh seafood. La Buena Vida is also a great option for diners looking to get a taste of the local nightlife before heading back to the hotel.  
> Spotlight: If you want to awaken your culinary curiosity, take some time to visit Vaca Negra in Hatillo. This local spot specializes in crafting 100% aged cheeses and offers agritourism and gastronomy lovers a chance to make their own cheeses to take home. Vaca Negra also has an in-house restaurant that serves delicious brunch every Saturday and Sunday which, of course, features their delicious cheeses!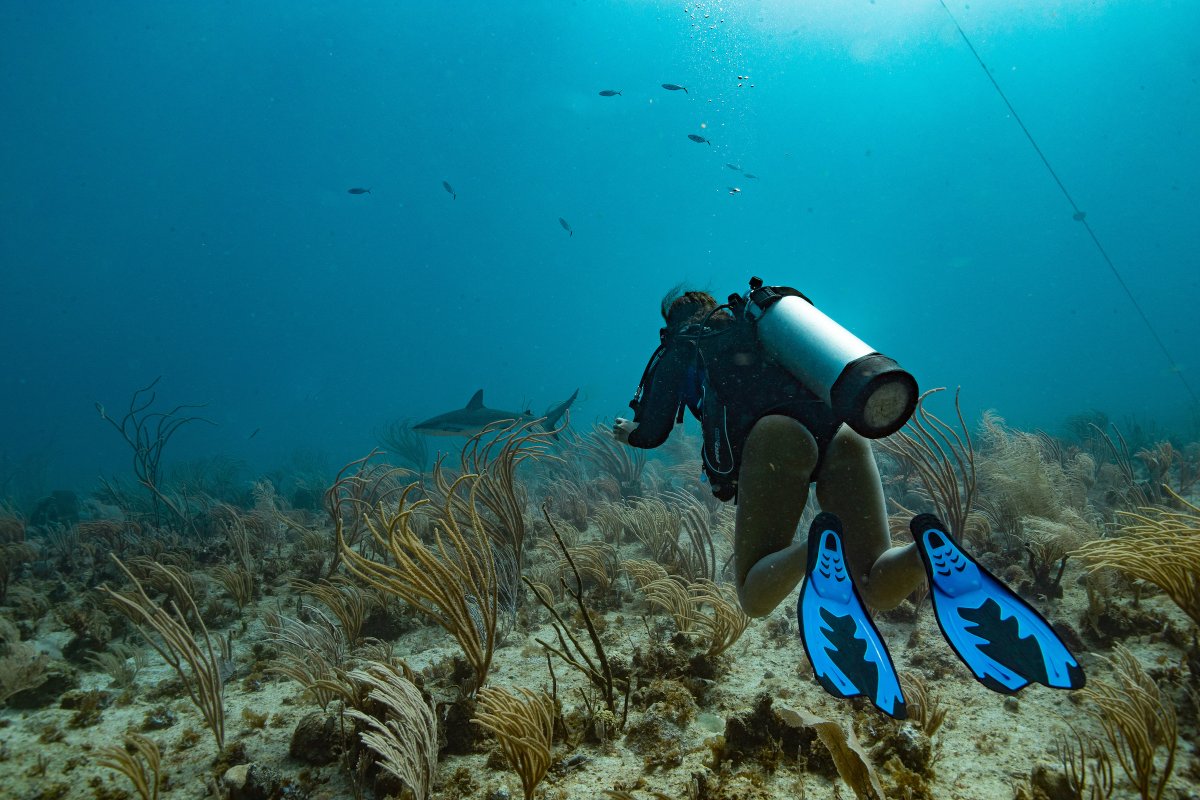 Day 4: Choose your own adventure 
Adventures come in all shapes and sizes, and the northern region of Puerto Rico has something for every type of traveler and group. Neptunes Divers of PR in Vega Baja offers scuba lessons and tours for visitors interested in exploring the reefs and even deep diving. For adventurers who prefer to have their feet on the ground, Roca Norte Outdoor Climbing Gym, also in Vega Baja, provides ample climbing space that is accessible for beginners and pros alike. They offer climbing training, rope climbing, belay service, and more. If you consider yourself an adrenaline junkie and are up for the ultimate thrill, Arecibo is a great spot for skydiving! Companies like XTreme Divers and Skydive Puerto Rico provide tandem jumps for first-timers, classes to become a solo diver, and even fun jumps for seasoned pros – always with the absolute best views of the Island!  
If your type of adventure involves something more relaxing and slow-paced, you'll be happy to know that Dorado has premier golf courses suitable for players of any level. TPC Dorado Beach has several unique courses and features luxurious dining and social amenities for everyone in your group.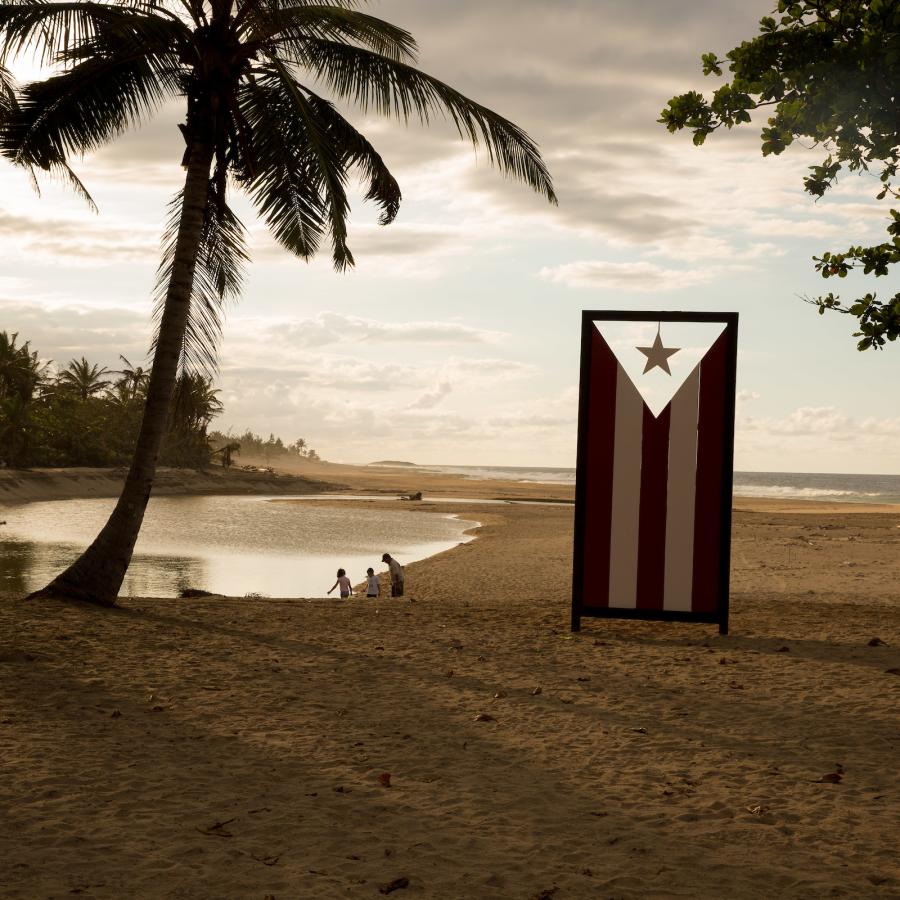 Day 5: Until next time! 
It's time to wrap up and take one last stroll along the shoreline before your flight back home. Enjoy your hotel's amenities and soak up the Puerto Rican sunshine before heading back. If you have some extra time, be sure to head to the Puerto Rico Premium Outlets in Barceloneta for some end-of-trip shopping and a bite to eat before arriving at the airport. You still have so much to do in the northern region of Puerto Rico, so start planning your next trip!