Dorado is a town that loves luxury, both in its accommodations and its gastronomy. Being close to the shore, the northern town of Dorado offers a bounty of fresh fish, seafood, and Puerto Rican staple dishes. With a couple of mesones gastronómicos (a designation for iconic Puerto Rican restaurants), the town's culinary offerings are more than worth the short drive from San Juan.
Here's where you should eat in Dorado: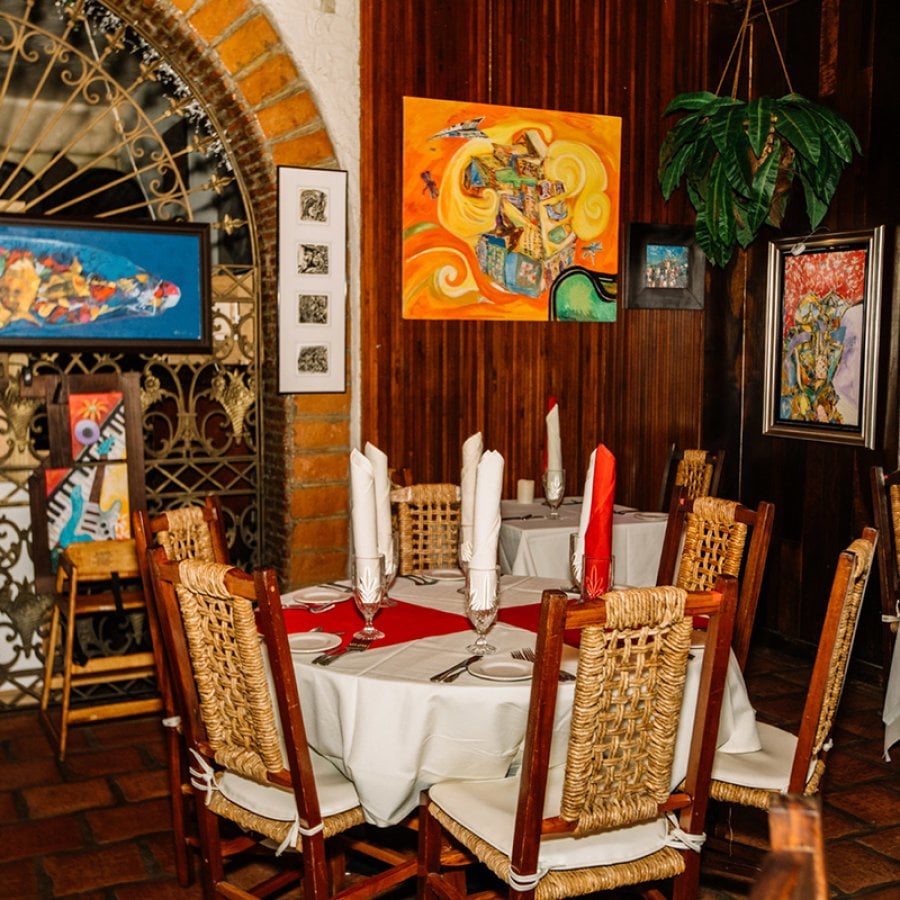 El Ladrillo
Dubbed a mesón gastronómico by Puerto Rico's Tourism Company, this iconic restaurant has been steadily elevating its game over the last 30 years. El Ladrillo radiates classic, Old World charm, with exposed bricks and dimmed lights to create a romantic atmosphere. The restaurant specializes in prime meats and seafood, and standout dishes include grilled red snapper filet in chardonnay and butter; Puerto Rican-style shrimp stew; grilled pork chops in homemade applesauce; and certified Angus filet with whole, fresh mushrooms in a cabernet reduction.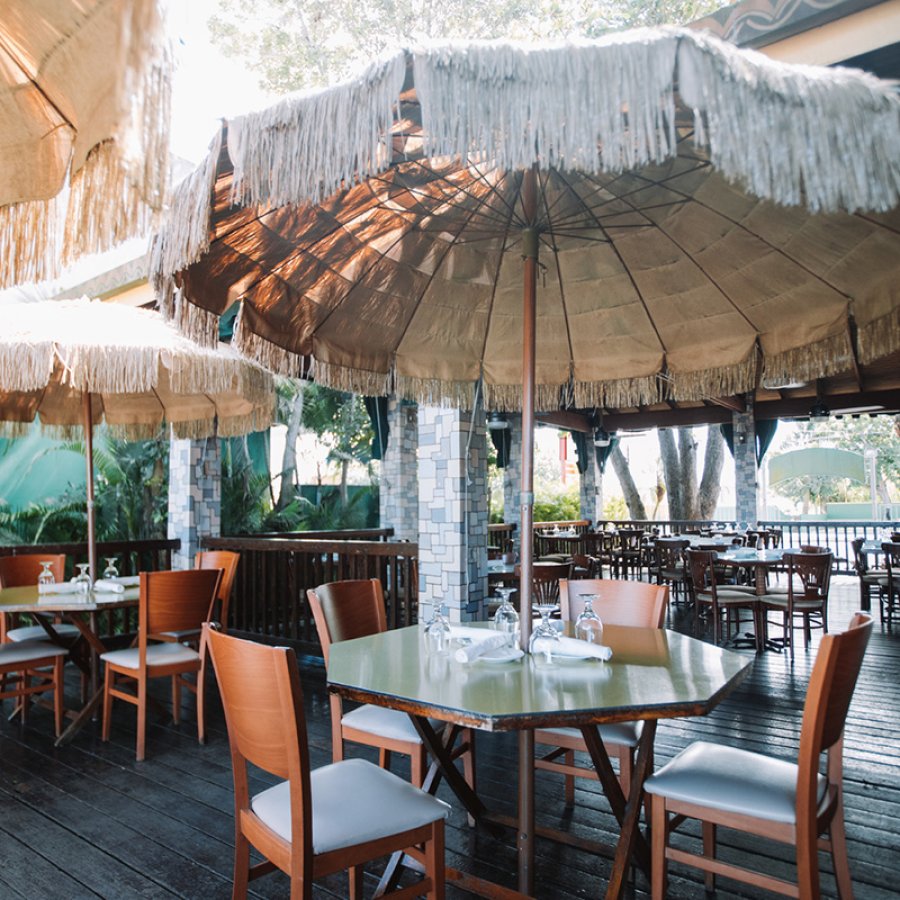 La Terraza
La Terraza is a long-running Dorado restaurant that specializes in Puerto Rican staples, like authentic stuffed mofongo served in a traditional wooden pilón. Some of the house favorites include the fried whole red snapper with tostones, the red snapper medallions in creole sauce, the piña colada shrimp, and the terraza-stuffed chicken (made with steak, ham, and sausage). Grab a table on the open-air wooden terrace and enjoy a sea breeze with your meal.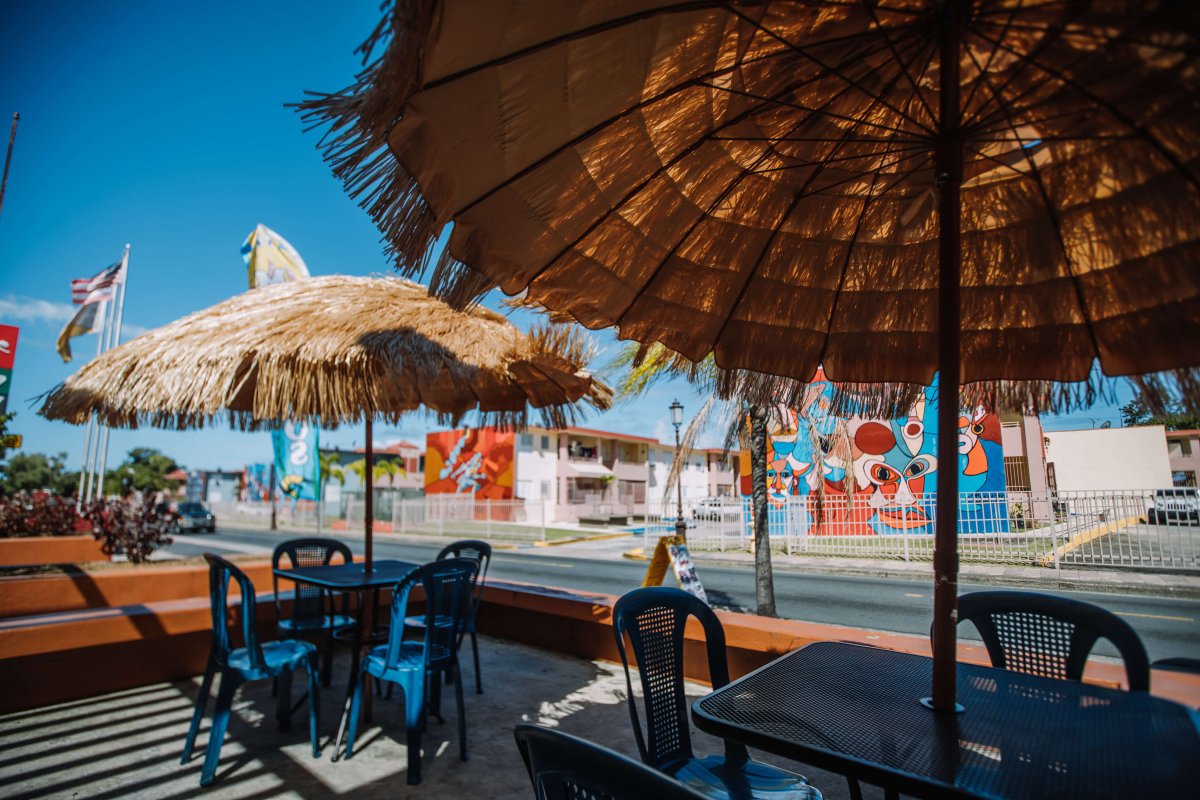 El Carretón de Lola
El Carretón de Lola is known in Dorado as the "house of the stuffed arañotas" (a deep-fried, shredded plantain patty), this local joint is the quintessential seaside eatery. Stuff your arañotas with shrimp, fish, conch, octopus, deep-fried pork, or chicken. You can also try some of their specially made mofongo or their famous arepas.
Grappa Ristorante
For a great international dinner visit Grappa, a cozy Italian restaurant in the heart of Dorado. The restaurant showcases traditional dishes like caprese salads, shrimp fra diavolo, and an assortment of pastas, the most famous being the Mojitini Pesto Tuna, crafted with care and using high-quality ingredients.
COA
Breakfast, lunch or dinner; no matter the meal diners will enjoy the gorgeous views and innovative menu at COA. Named after the Taino word for the wooden tool they used to harvest their agriculture, COA's chef honors the island's heritage through the use of local ingredients and flavors. They also have one of the most extensive wine lists in the Caribbean at more than 650 labels, as well as a carefully curated selection of rums and other high end spirits. 
Discover Puerto Rico's E-Newsletter
Paradise for Your Inbox
Get travel inspiration, news, tips and more delivered monthly.