If a restaurant is promoted as a mesón gastronómico, you know it's going to be good.
Most tourism hubs in Puerto Rico, like San Juan and Rincón, have a huge range of excellent restaurants which are easy to find, have English-language menus and bilingual servers, and offer consistently great service and food. It can get a bit trickier to know where to stop for lunch as you explore the central mountain range or small fishing towns along the coast where there's typically less tourism (aside from locals out on a day trip).
That's why the Puerto Rico Tourism Company (PRTC) established the Mesones Gastronómicos program in 1987. Participating restaurants, all of which are in regions outside of the metro area, have been endorsed by the PRTC as offering excellent service, high-quality food, and maintaining their facilities in the best possible conditions. You'll recognize which restaurants are endorsed by a large sign outside that reads Mesones Gastronómicos that also has the name of the PRTC in Spanish (Compañía de Turismo de Puerto Rico).
All of the restaurants currently listed serve authentic criollo food (Puerto Rican creole), some leaning more towards meat-centric dishes (particularly those restaurants located in the central region of the island), while others focus more on local seafood and fish (the coastal towns). What they all have in common are classic Puerto Rican staples like rice and beans, mofongo, tostones, and other specialties.
As you drive around the Island, you'll see signs listing the different region names such as Porta del Este, Porta del Sol, and so on. These are tourism regions and the mesones gastronómicos are divided by this particular designation.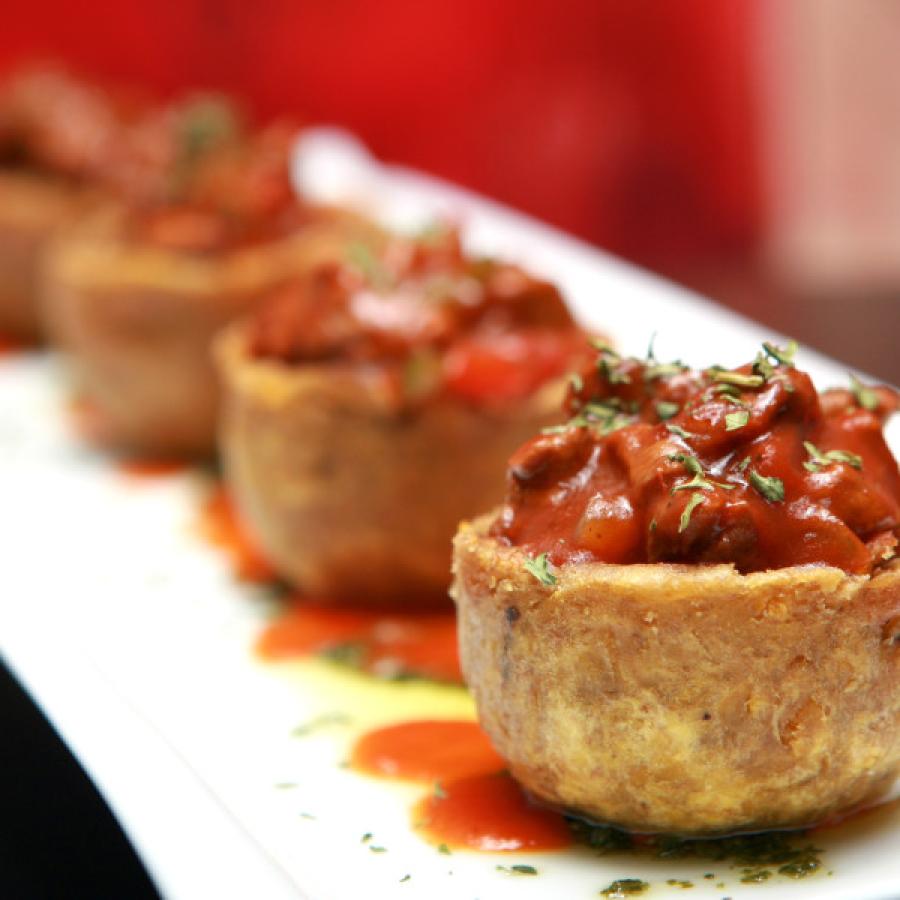 If you're on the south of the Island, don't miss the opportunity to try Lola Eclectic Cuisine, located in the Ponce Plaza Hotel and Casino. Their dishes bring together Puerto Rican, Spanish, and international influences in unique and very effective combinations. For more traditional fare, head to Salinas where you can dine at oceanfront Restaurante El Balcón del Capitán or Restaurante El Roble. Be sure to order at least one dish with the famous mojo isleño, a rich tomato-based sauce with slow-cooked onions, peppers, and olives which was invented in that town.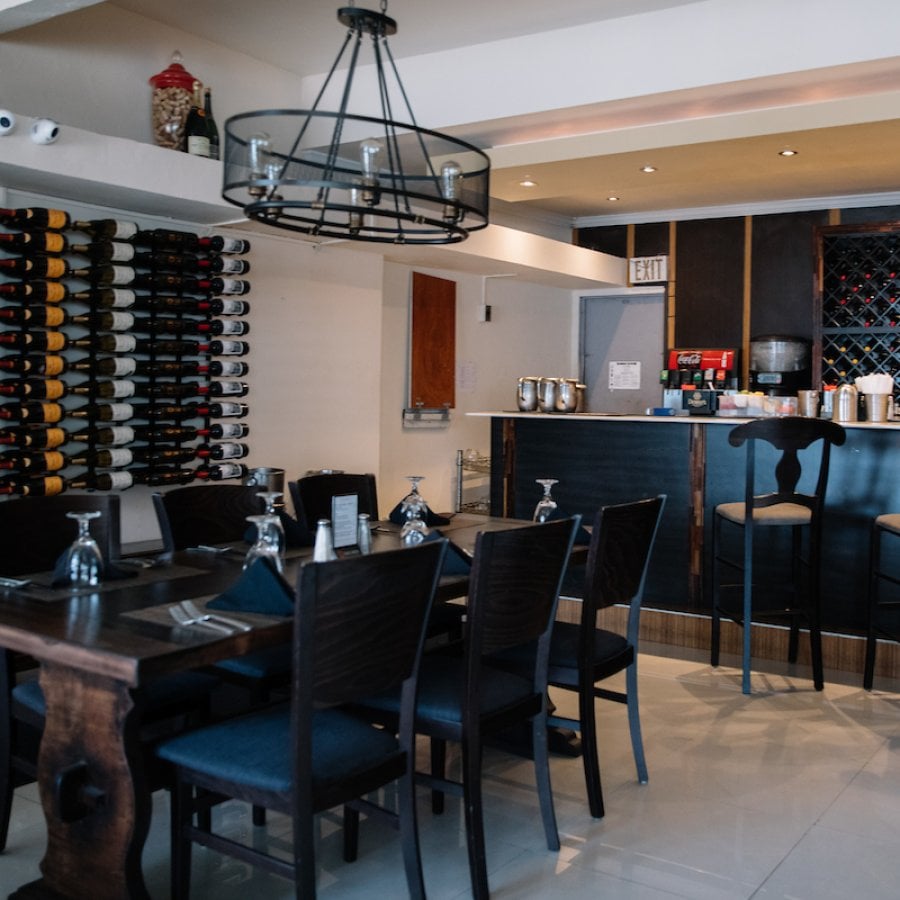 Along the east coast, there are currently three mesones gastronómicos. Daniel's Seafood in Humacao is a casual oceanfront eatery that receives everything from snapper to giant lobsters from local fishermen. For a more upscale option, visit Pasión por el Fogón in Fajardo, where the dishes also skew more international in their preparation. Finally, there's Star Fish Restaurant in the Fajardo Inn, where the presentation of the food is just an impressive as the flavors.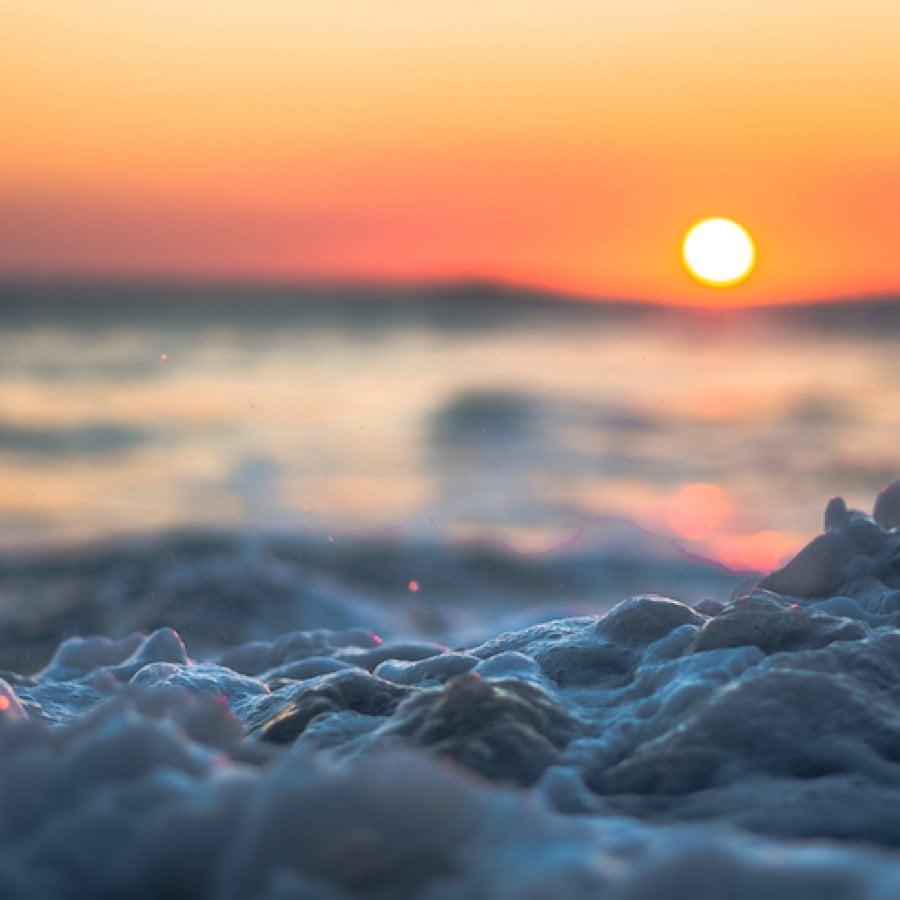 Head to the west coast for beautiful sunsets and great dining. If you're in Mayagüez stop by Hacienda Latina where you can choose from daily lunch specials or try some of their creative criollo dishes for dinner. Further south in the town of Lajas, in the hotel Villa Parguera, you can dine at Aquamarina Restaurant, specializing in seafood, and with a gorgeous view of the Caribbean Sea. If you want to go off the beaten path, visit SaGra Kitchen Bar in the tiny town of Sabana Grande where on weekends they play live music and karaoke.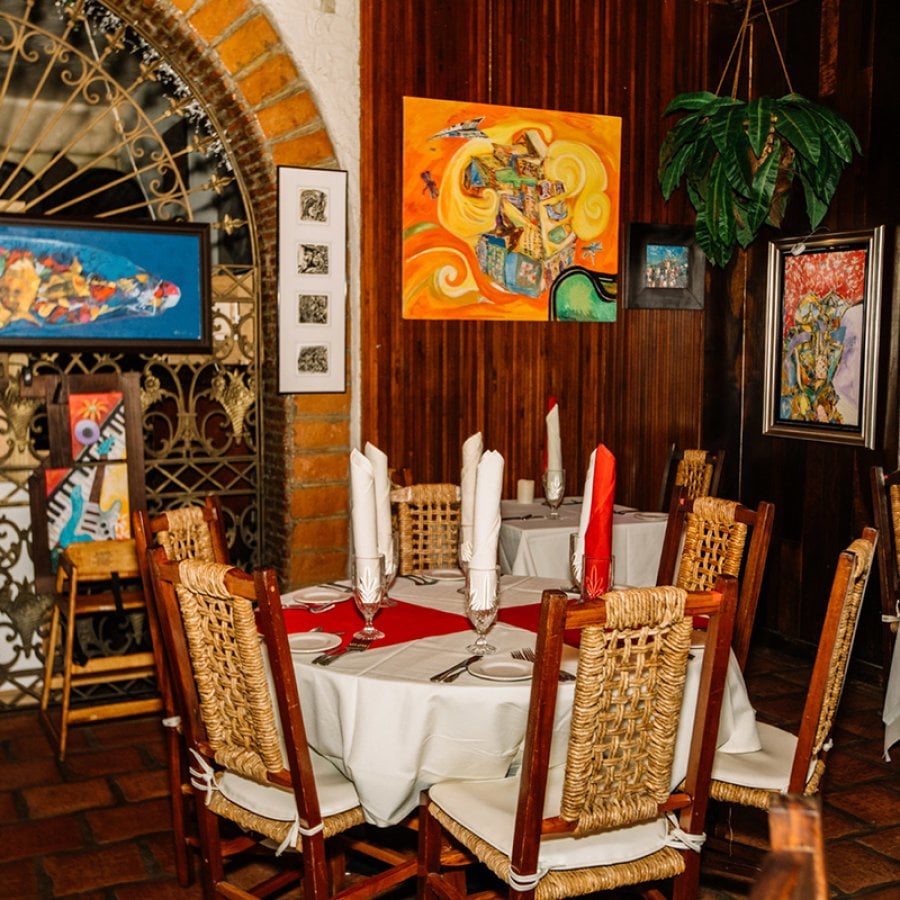 If you're staying in Dorado, El Ladrillo Restaurant is a fantastic fine dining option, with both a robust meat selection and fresh local seafood, as well as an extensive wine list.
Not All Mesones are Mesones Gastronómicos
It's important to note that some restaurants are called a mesón but aren't part of the Mesones Gastronómicos program. A mesón in Spanish is a rustic or traditional restaurant. Certain restaurants like El Mesón Gallego in San Juan or Salitre Mesón Costero in Arecibo use the word in their name but aren't part of the PRTC program. There's even a local sandwich chain called El Mesón Sandwiches which, while highly recommended, doesn't qualify as a mesón gastronómico.
Discover Puerto Rico's E-Newsletter
Paradise for Your Inbox
Get travel inspiration, news, tips and more delivered monthly.