The valley of the caverns.
Camuy is a town on the northwestern Atlantic coast, which with one big claim to fame: the Río Camuy Cave Park. It is the third-largest cavern system in the world, with a flowing underground river. For decades it attracted hundreds of visitors each week, both locals and tourists. 
There are plenty of other sites to visit in the "Romantic City" (no one is quite sure why Camuy is called this). Here are a few to get you started.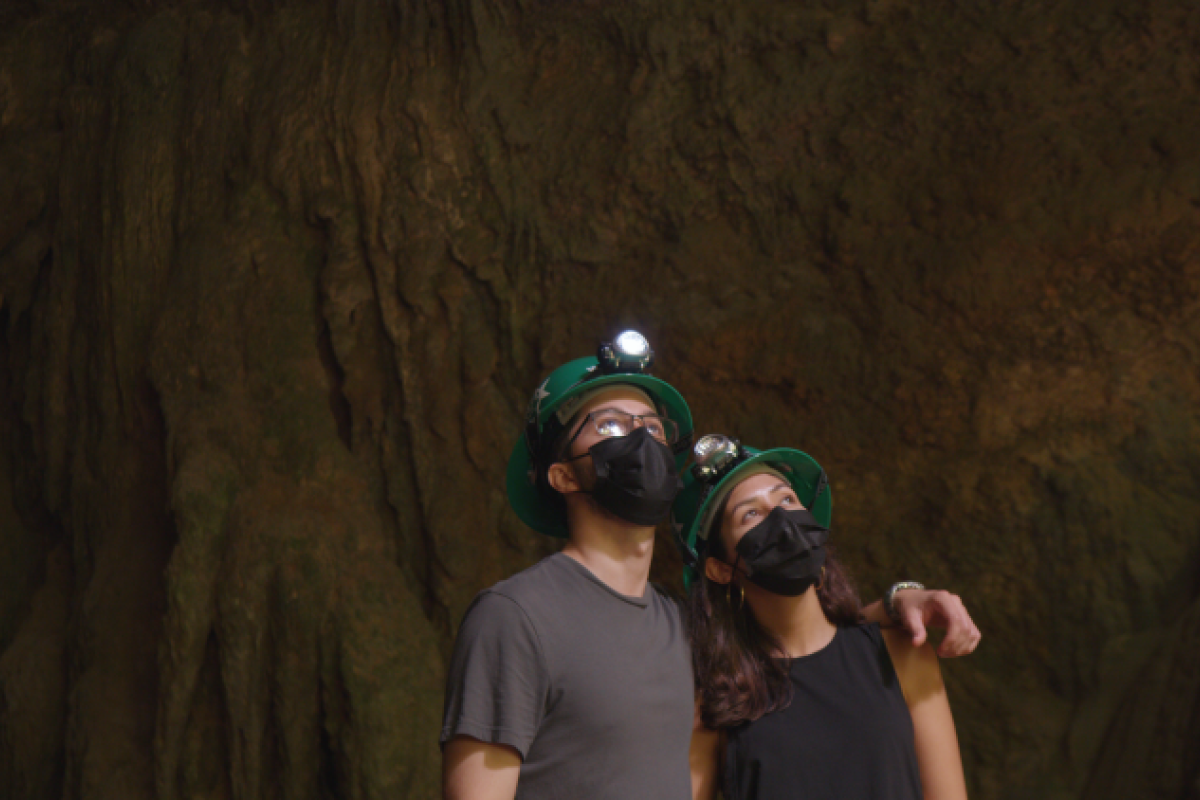 Boasting the most extensive cave network in the Western Hemisphere, the Río Camuy Cave Park is home to the world's third-largest underground river. The cave system stretches over 10 miles below the city's bustle, where you can find over 220 underground caves and caverns. Through thousands of years, the Camuy River has shaped the stalactites, stalagmites, and sinkholes you can see at the park, where you'll learn all about the different ecosystems that can be found in the area.
You can visit the park from Wednesday through Sunday from 8:00 a.m. through 3:00 p.m. AST. Reservations are required. 
Camuy River Florencio Cabán Boardwalk
Also known as the Camuy River Park, this wooden boardwalk (tablado, in Spanish) follows part of the Camuy River, which originates in the town's famous caverns. There is free parking, gazebos, and picnic benches. Every year in April the park is the official site of the Balseada del Río Camuy, a unique aquatic parade. Dozens of elaborately decorated, homemade rafts and kayaks float down the river to where it opens up to the ocean. Onlookers and participants also get to enjoy a festival atmosphere, food vendors, artisans, and live music.
Peñón Amador Beach
Peñón Amador beach is a beautiful north coast beach with volcanic rock formations dotting a sandy coastline. This isn't a swimming beach since there are large waves and strong currents. Just offshore there is a rocky island with a cross on it, a tribute to those who have drowned in the area. So visit this beach for a relaxing day taking in the sun and enjoying the view safely from land.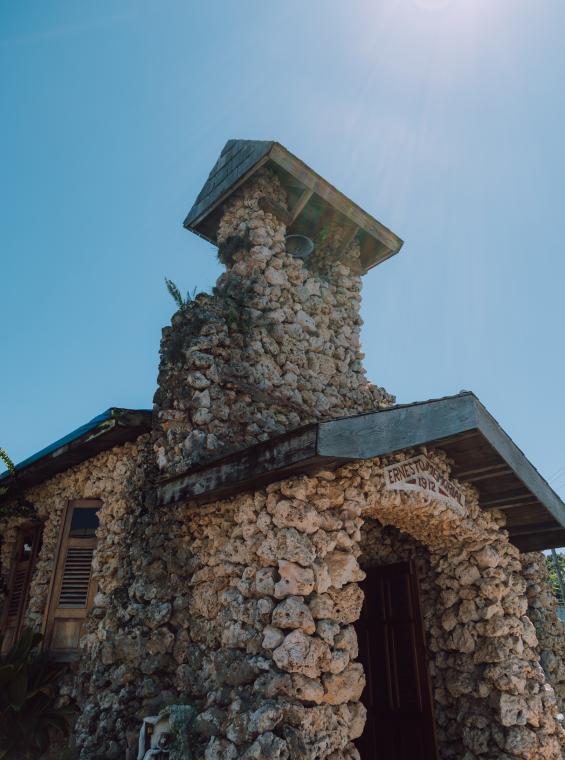 1912 Ernesto Memorial Stone Church
In the early 1900s, Christian missionaries from the United States came to Puerto Rico, among them the Kiplinger family. This family had a son named Ernesto and they were saving money for his studies, but he passed away at a young age. The money was donated to build this church in his memory. The design is by American architect Albert Munson and it was built with limestone collected by the missionaries and the residents of Camuy. This unique structure was declared a historic monument by the Puerto Rican Culture Institute in 1990.