Located in southeast Puerto Rico, getting to Maunabo is a picturesque drive through lush, forested mountains and along a stunning Caribbean coastline. As you get close to town, you'll be welcomed by the Vicente Morales tunnel, sometimes called the the Maunabo Tunnel.
Making your way through Maunabo feels like you're visiting old-timey Puerto Rico, with narrow, rural roads leading to secluded beaches overseen by a centenary lighthouse.  It's a great place to disconnect and relax without the bustle and crowds of nearby Palmas del Mar in Humacao or more touristy Fajardo farther north.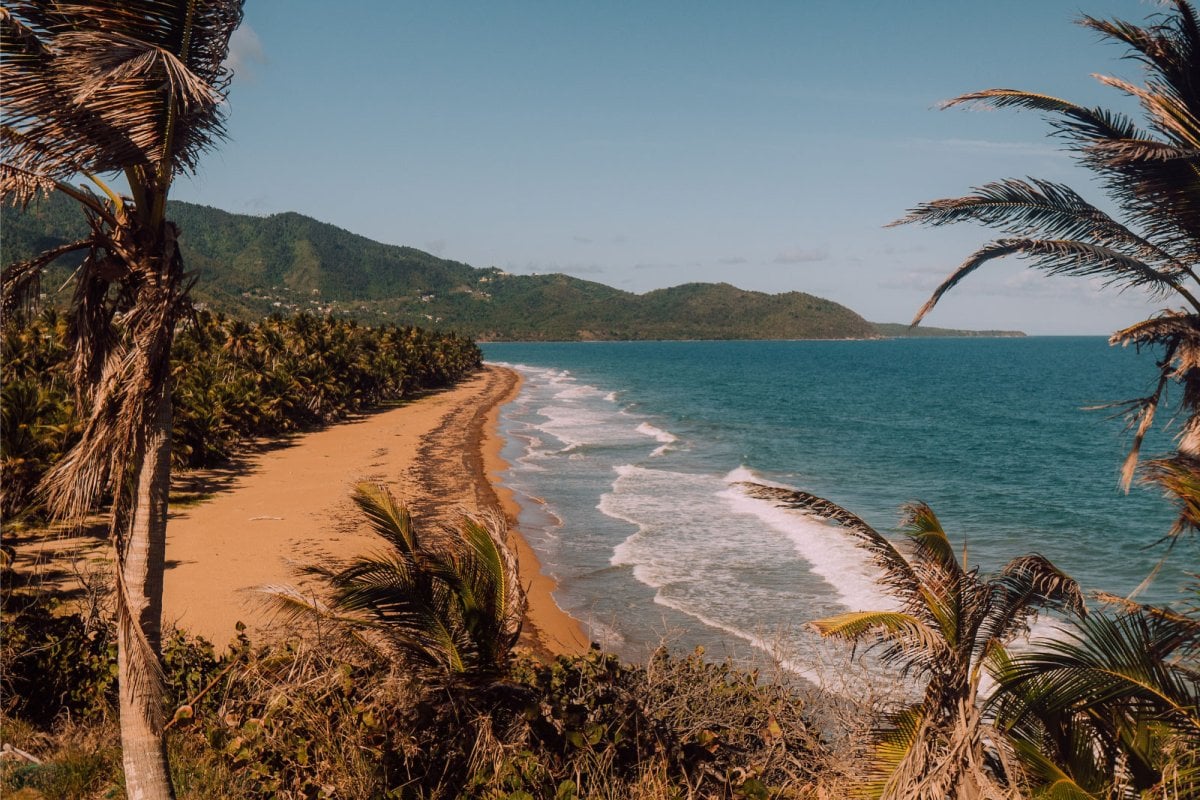 Things to Do
Punta Tuna Wetlands Nature Reserve
The Punta Tuna Wetlands Nature Reserve is a 109-acre reserve with diverse ecosystems that include beaches, brackish waters, sweetwater wetlands, and mangroves. You can schedule an excursion with Punta Tuna Ecotours to explore this area. While you're there, be sure to check out the Punta Tuna Lighthouse. Built in 1892 by the Spanish, the lighthouse is still in use today, serving as the visitor's center. Most people go around the gate to access the lighthouse grounds and the beach below.
Beaches
Punta Tuna Beach is a sandy strip lined by a forest of palm trees that extends almost to the water's edge. Strong currents make the beach unsafe for swimming, but the view of the lighthouse and rock formations is unforgettable. 
Other beaches in Maunabo where it is safe to soak up the sun or play along the shore include Playa de Mario, Los Pinos, and Playa Larga, but you'll want to skip the swimming at these spots. Don't be disappointed, though — other areas of Maunabo are full of jaw-dropping and adventure-ready beach locations to visit. To get a good swim or kayak ride, visit Villa Pesquera Beach. California Beach is a widely known place for surfing, skimboarding, and bodyboarding. Los Bohíos Beach, also known as Playa Negra, is another local hidden gem with smooth black sand.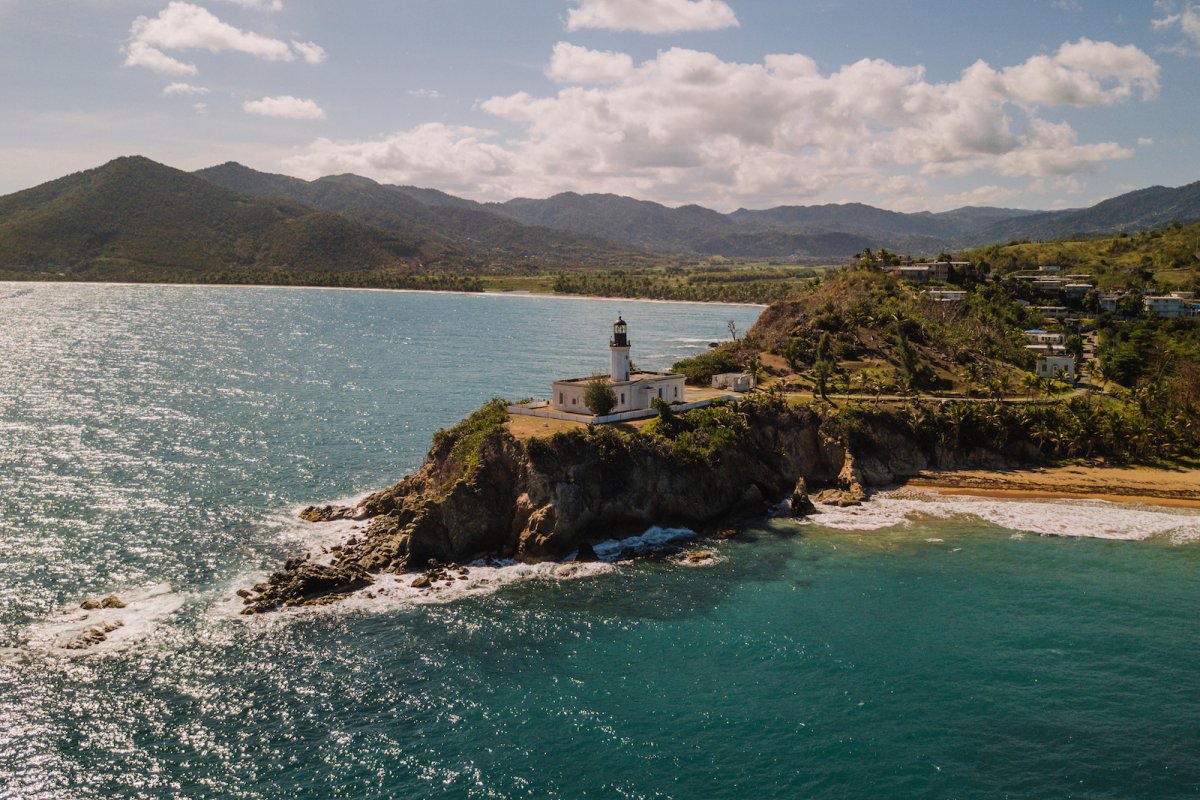 Parador MaunaCaribe
Much like the town it's located in, the beachfront Parador MaunaCaribe is a hidden gem. A cozy resort that's casual and family-friendly, with an infinity pool, activity center, and a tropical restaurant serving traditional Puerto Rican cuisine and seafood, MaunaCaribe can serve as a base for exploring the east coast of Puerto Rico, or as a secluded getaway to slow down, unwind, and laze around the pool.
Maunabo Festivals
Festivals are also an important part of the town's culture, such as the Festivities of the Virgen del Carmen, hosted at Villa Pesquera in July. It is a three-day festivity full of games, tournaments, watersports, and live music. 
The Festi-Carnaval Jueyero is celebrated in September with three days of live music and DJs, a parade with floats and vejigantes (folklore characters), an artisan market, and even a 5K race. The central focus of this festival is a local delicacy — crabs, known as jueyes. Throughout the festival, alongside fried food kiosks, you'll find an abundance of crab dishes, including crab-stuffed fritters like alcapurrias and pastelillos, arroz con jueyes (crab rice), and arepas topped with stewed crab meat.
Discover Puerto Rico's E-Newsletter
Paradise for Your Inbox
Get travel inspiration, news, tips and more delivered monthly.