A guide to the town's most recognizable urban art. 
History, culture, and art intertwine in the colonial city of Ponce. The Santurce area might be the heart of street art in Puerto Rico, but the pulse of the movement can be felt throughout the island, and especially in Ponce, known as la Perla del Sur. In Ponce's neighborhoods, you'll discover new styles and mediums of art mingled with the city's uniquely old-world charm.
Diverse and vivid murals are scattered across the city's walls, crosswalks, parking spaces, and hotels. From social movements and political crises to notable small-town figures, and more, Ponce and nearby towns continue to reinvent how history and culture are put on display.   
Work from artists such as José Balay, Edwin Caquías, Miguel Conesa, Antonio Martorell, Ludwig Medina, Paola Olivieri, Jean Ortiz, Duque, Liu A. Pang Feliciano, Emérita Feliciano Vélez, Jorge Romero, Jorge Antonio Romero, Wilfredo Santiago Rosado, Julio César Torres, Wichie Torres, Patrick Urbain, and many more, aim to make viewers stop, discover, and ask questions about the pieces they are admiring. 
So, take a journey – and bring your camera – to explore street art in Ponce.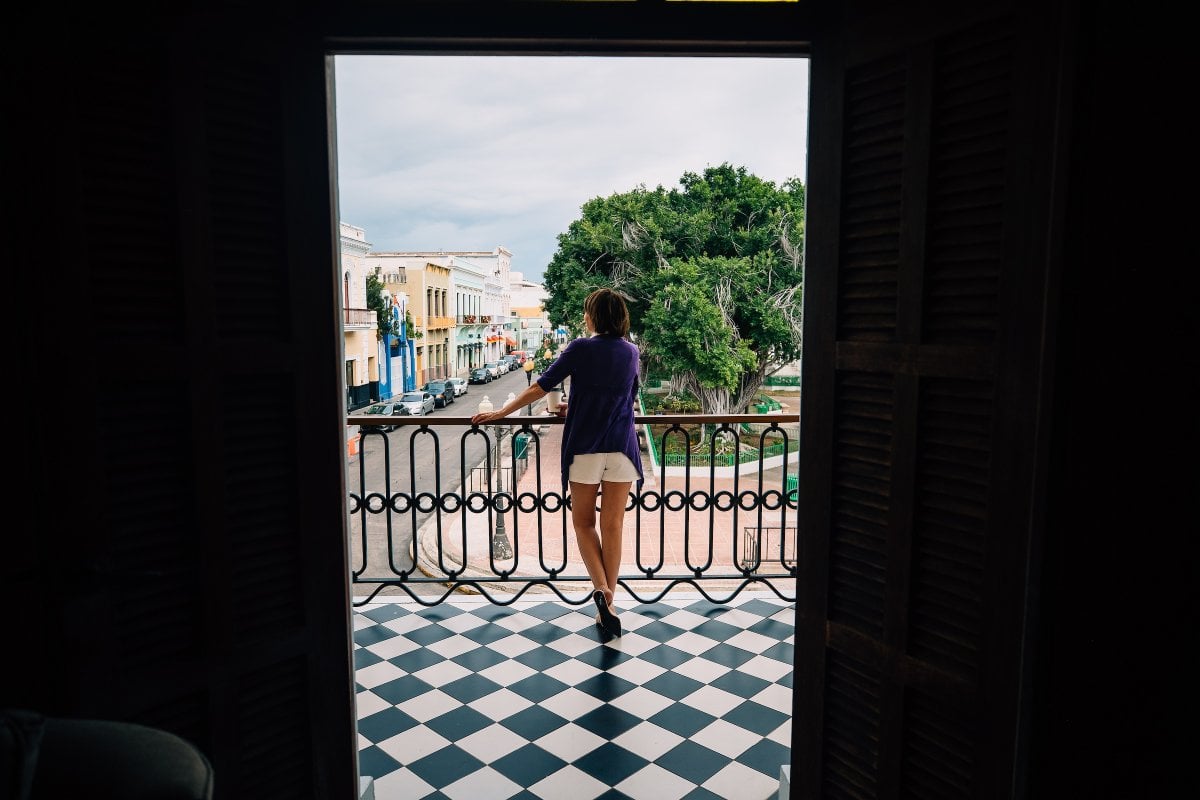 Ponce es Ley
Scattered throughout la Ciudad Señorial are not-so-hidden gems that are sure to catch your eye. The Museo de Arte de Ponce adopted Santurce's original initiative to promote art across the town. And thus, Ponce es Ley was born in 2017. The festival serves as an invitation for visitors to rediscover the island's history with a fresh perspective and an open heart. 
The artists let their muses, brushes, and other tools run free as their magnificent murals capture nostalgic elements of the city. Great pieces pay homage to poets, writers, and musicians born in Ponce, as well as important memories and folklore.   
A can't-miss painting is Javy Cintrón's "Sangre y resistencia" at Paseo Amor. With a powerful message, Cintrón used the town's colors (red, black, and yellow) to recreate a picture of the community's past. In the parking lot at the Ponce Plaza hotel, check out Patrick Urbain's black and white snapshot of the town's nightlife. Or, walk by the corner of Calle León and Calle Guadalupe to find a yellow wall adorned with Nicole Sánchez's portrait of Uvita, a humble, small-town character familiar to every ponceño. Those are just a few of the exemplary pieces around the city that have been created as part of the festival.
Callejón de Trujillo 
Full of color and people, this callejón (alley) has become a hub for artists to unite and spread socio-political messages through their creations. Known as Murales para Pensar (Murals to Make You Think), it started as a no-permit, no-promotion project to transform the area's abandoned buildings. The effort has now garnered the participation of more than 24 artists, including the island's prominent painter and personality Antonio Martorell. The Callejón de Trujillo was recently turned into an urban garden to make better use of the restored space.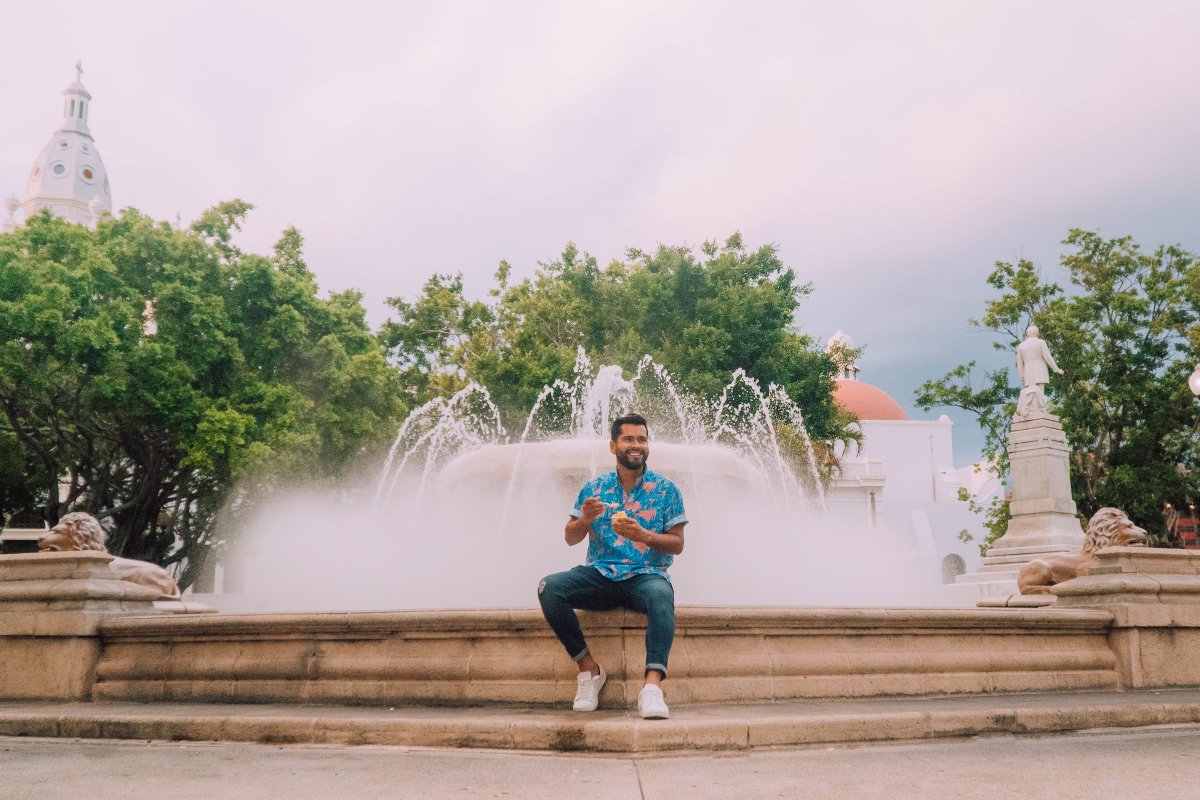 Roaring at the Plaza
Another must-see is "La parada de los leones," a colorful exhibition at Plaza de las Delicias featuring life-size lion sculptures. It's the result of 15 local artists coming together to display their interpretation of art, tradition, and folklore. The lions – which are the town's symbol – are a great starting point before visiting landmarks such as the Parque de Bombas and the Catedral de Nuestra Señora de Guadalupe. 
Yaucromatic
Not technically in Ponce but the neighboring town, Yauco, Yaucromatic was born as a recovery effort following hurricanes Irma and María. The art movement became famous after a neighborhood in Yauco painted a large-scale mural called "Tropical Breeze" covering several streets and houses. It resembles mosaics in bright, neon colors and is complemented by other murals in town. A couple of blocks away is the town's square, where you can park (if you rented a car) and walk around to enjoy the art. The town has even developed a map of all the locations where you can find murals and businesses around it. 
Discover Puerto Rico's E-Newsletter
Paradise for Your Inbox
Get travel inspiration, news, tips and more delivered monthly.