Where the mountain and the coast meet.
Patillas is a coastal town in southeastern Puerto Rico that often flies under the radar of both visitors and locals. What's surprising about Patillas is that it's both a mountain town and a beach town. Those who prefer hiking and hidden watering holes will have plenty to explore around Carite State Forest. But if you're looking for a tranquil beach to spend the day there are several just off the scenic PR-3 road.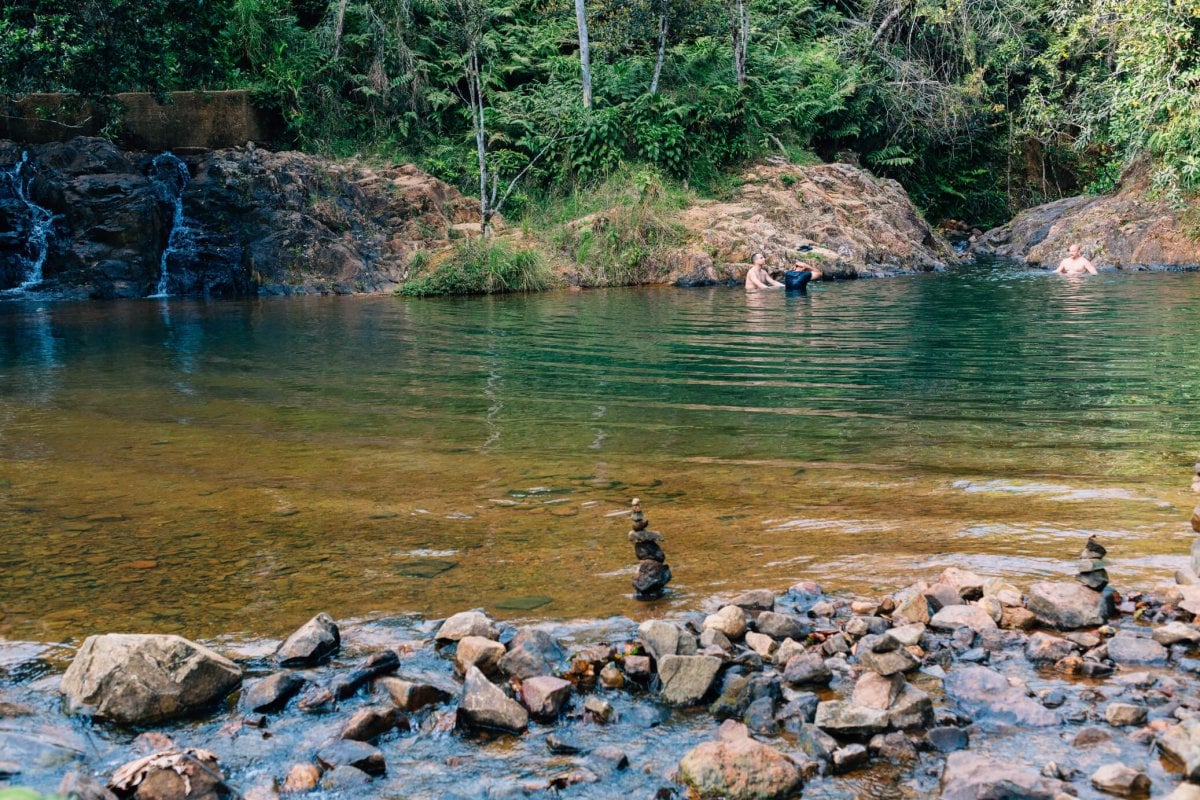 Carite State Forest
The Carite State Forest was established in 1939 and its nearly 7,000 acres are spread across the municipalities of Cayey, Caguas, San Lorenzo, Guayama, and Patillas. Over 50 species of birds inhabit the forest and there are over 200 species of plants. You can pick up some roasted pork to go at the Guavate lechoneras (pork restaurants) just up the street in Cayey and have a picnic at one of the recreational areas near Guavate or Charco Azul.
Charco Azul
The most famous attraction in Patillas is Charco Azul, which translates into Blue Pool. This is a natural swimming pool with deep blue waters, accessible via an easy trail that crosses through the Carite forest and over the river. The trail takes about 20 minutes to walk and once you reach Charco Azul there are recreational facilities like picnic tables and cement grills, as well as an area designated for camping.
Tres Chorros and Survivor Waterfall
Another popular swimming hole in the Carite Forest is Tres Chorros, or Three Streams, composed of three pools fed by three small waterfalls. The swimming holes are surrounded by tall rocks from which the more adventurous like to jump into the water, which is why this place is also known as Survivor Fall. Be warned, this area gets very crowded on weekends.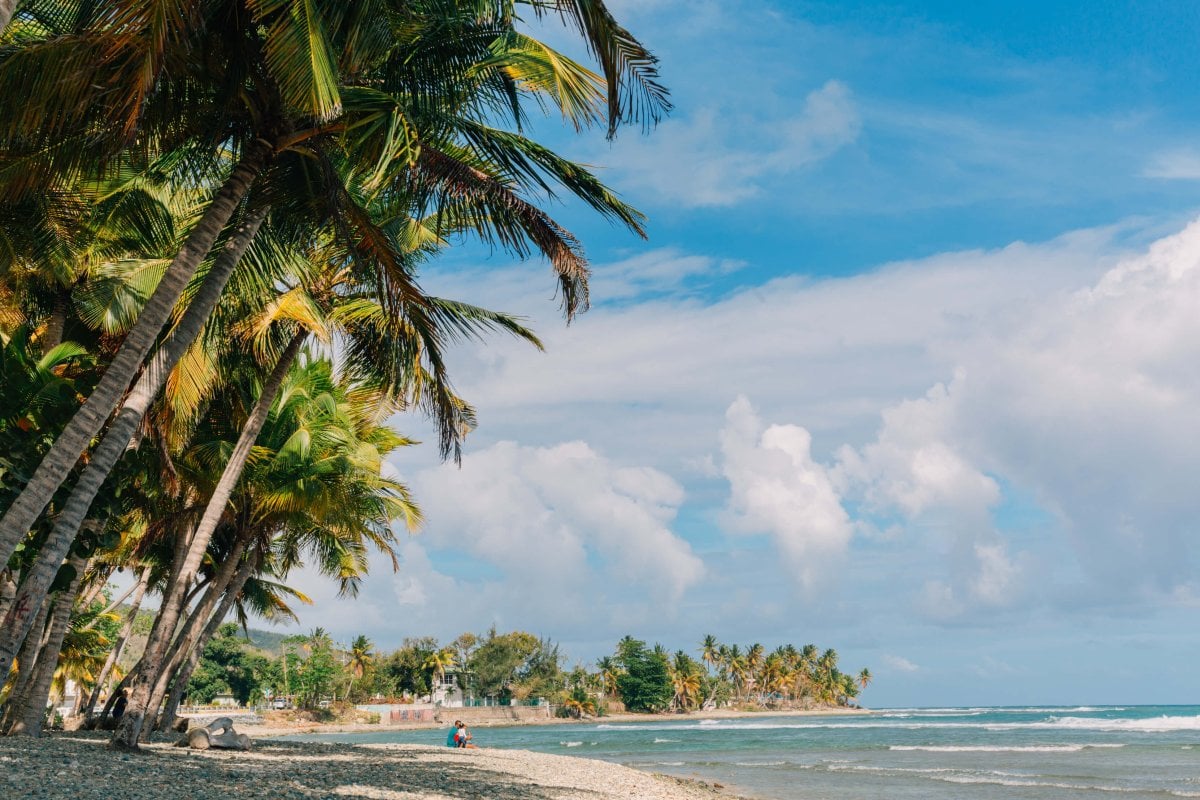 Guardarraya Beach
Patillas has several "hidden" beaches, known mostly to locals and just as uniquely beautiful as any of their more famous counterparts. Guardarraya beach's coast is a mix of sand and rocks so bring water shoes. The water is shallow close to the shore and the waves are gentle making it the perfect beach for families with young kids. Along the PR-3 road, which leads right to the beach, there are numerous rustic chinchorros and restaurants selling fritters as well as freshly caught fish and seafood.
Villa Pesquera Beach
Considered the main beach of Patillas, Villa Pesquera has a lovely coastline apt for swimming and snorkeling, as well as recreational facilities that provide the opportunity to do water sports such as kayaking, jet skiing, and paddleboarding. There are restaurants, picnic tables for public use, and restrooms and showers attached to a three-story lookout from where visitors can enjoy the view of the southeastern coastline.
Lago Patillas
The Patillas Lake is a man-made lake that serves as a reservoir for the southeastern region. Perfect for fishing or for enjoying the view from lakeside restaurant La Pared where you can savor traditional Puerto Rico food, including seafood-stuffed mofongo.