Mixologist José López of the Caribe Hilton reminisces on the national drink and its iconic position in the cocktail world.
In the hospitality world, you must be an all-around server and José López learned that at the Caribe Hilton hotel. He started off as a waiter back in 1998 and slowly earned his place behind the bar at the (possible) birthplace* of the piña colada.
On the 65th anniversary of Puerto Rico's national drink, José took the time to reminisce about his times as a bartender and talk a little about what makes the piña colada special not in Puerto Rico, but around the world.
*A number of places claim to have invented the piña colada back in the 1950s, the most famous being the Caribe Hilton and Barrachina restaurant in Old San Juan.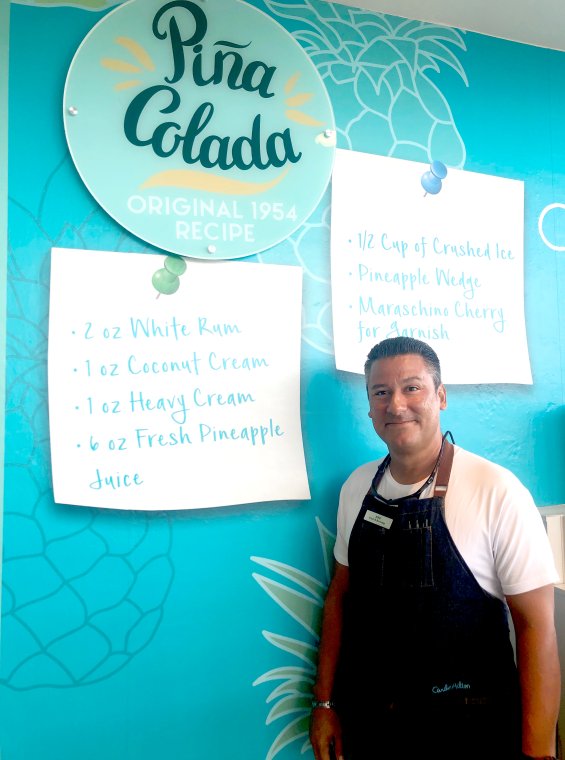 What do you like most about being a mixologist?
I started working as a bartender in 2001 and then I took some mixology classes. What I love the most about it is getting to know different people every day. People from other states, countries… of all ages. We exchange cultures. We talk about what they eat and drink in their countries and I tell them about our island, lo de nosotros. This job is anything but boring and I love that.
What's your favorite drink to serve?
Of course, piña colada. It is our "crown jewel," our symbolic drink. The national drink that was created in this hotel back in 1954. I love serving it because you can tell its story. And not only that, it's not just the drink, it's drinking it in this tropical setting.
What do you think about the piña colada's popularity in the cocktail world?
We are full of joy and very proud that a Puerto Rican bartender is the creator of such an iconic drink. A drink that has travelled the world. And the best part is that the piña colada is such a simple cocktail that people around the world have made their modifications and variations. There is a lot of variety in a single cocktail.
How often do people ask for a piña colada?
All the time. The piña colada is queen here. Men and women alike ask for it.
Virgin or with rum?
Most of the visitors ask for it with rum… but oddly enough, Puerto Ricans tend to ask for virgin piña coladas.
Any special ingredient?
The best twist in a piña colada is mixing it with other fruits. My all-time favorite is mango or mango and strawberry.
Describe the perfect piña colada
The perfect piña colada shouldn't be too frozen. It should be iced. There should be a perfect balance between pineapple juice and coconut cream. That creates harmony between the sweetness of the coconut and the sourness of the pineapple. It should be mixed with a golden rum, for a more elevated and bold profile.
Want to share a special experience that involves the national drink?
I remember it dearly. A friend of mine came to visit me here (at the hotel) and he tried the piña colada. Later, I went to visit him in his home in New York and we bought all the ingredients to make it over there. All his family and some friends were there, we had such a great time. Towards the end of the night, he told me that the piña colada was good, but it didn't quite taste the same as the one he had at the hotel. It was the same recipe. That goes to show you that it is not only where you drink it, the piña colada effect is greater in a tropical setting. In a place where the sun shines bright, near a beach or a pool, that's where you truly enjoy it.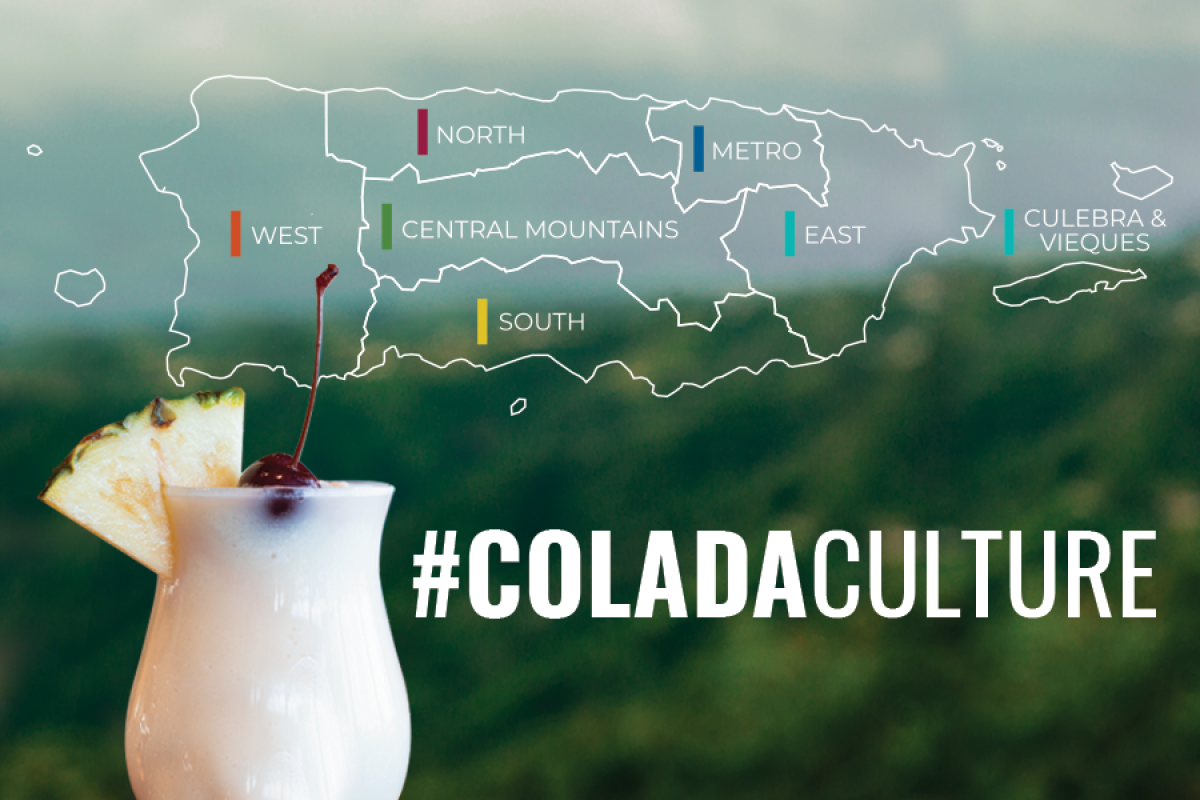 Want to live the Colada Culture?
Puerto Rico's national drink was created with simple Caribbean ingredients, but it's much more than just a cocktail… it's passion. Boricuas put their hearts in everything, and you can't rush the heart. Enjoying a piña colada in Puerto Rico, the birthplace of this iconic drink goes beyond savoring the mix of pineapple juice, coconut cream, and rum. It's basking in sunsets, cool breezes, colorful sights, and warm sand. It's letting go of worries and making new friends.