Taste the globe-trotting culinary offerings of this coastal town.
Is there any better way to learn about a destination's culture than through its food? If you agree there's not, then you'll love getting to know Carolina by eating your way through its diverse restaurants and beachside chinchorros (food stands).
In this municipality, you can taste authentic Puerto Rican food with heavy Taíno, African, and Spanish influences, as well as savory flavors from across Latin America and beyond. From recipes that have been passed down through the generations to unique spins on traditional plates, these are some of the top places to dine in Carolina: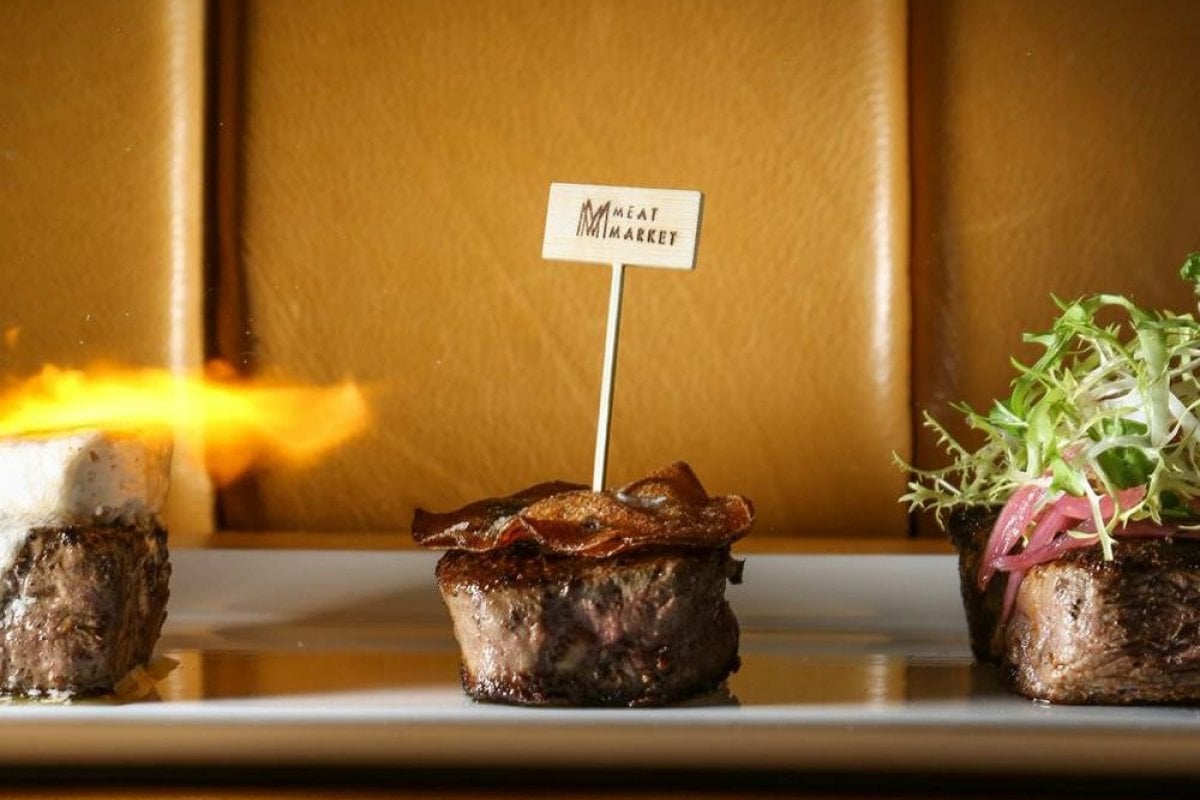 Meat Market Miami
This upscale contemporary steakhouse keeps things sizzling in Carolina, with a vibe that feels straight out of Miami. Meat Market Miami's meat-centric menu features perfectly cooked cuts like prime rib, filet mignon, ribeye steaks, and even lobster tails, which you can top with rich flavored butters and creative sauces like roasted pepper chimichurri and Touch of Fire Mango and Scotch Bonnet. Pair your entree with a selection from the long list of savory sides, or a glass of award-winning wine to make it a real vacation celebration.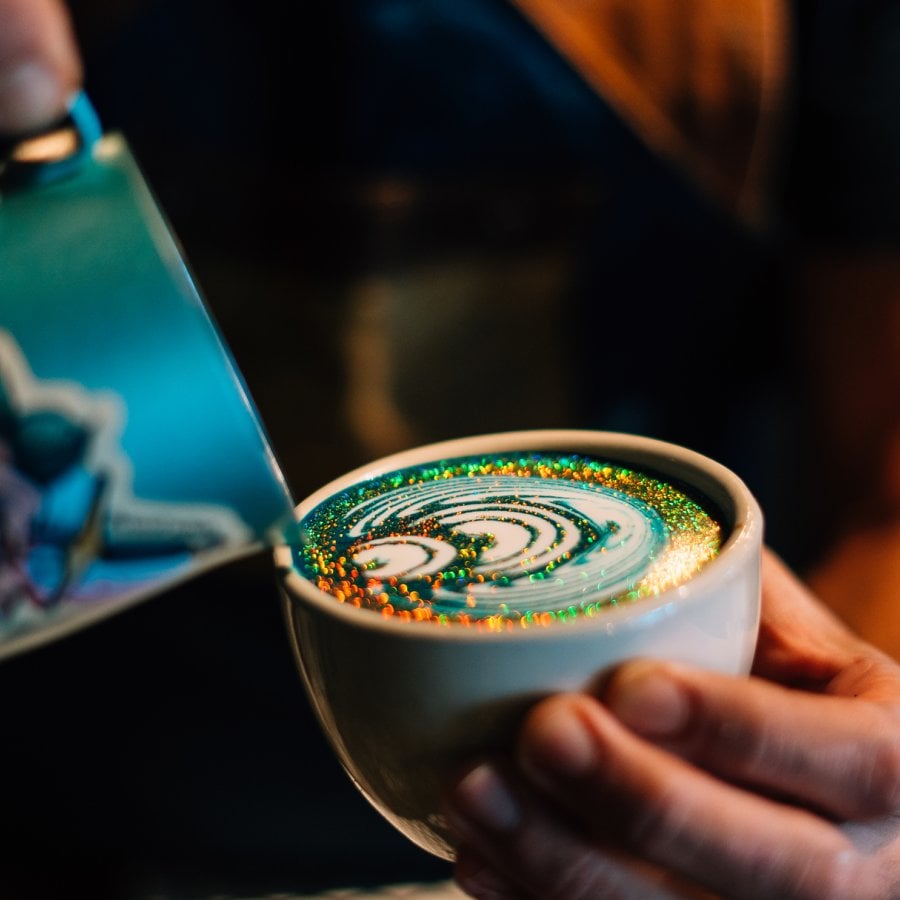 Bistro Café
This quaint breakfast eatery in the heart of Isla Verde is one of the best ways to start the day in Carolina. Famous for its large and varied brunch menu, Bistro Café turns traditional breakfasts into works of art that are almost too pretty to eat. From fruit-topped French toasts to skirt steaks drenched in guava sauce, this hotspot makes the most important meal of the day a gastronomic experience.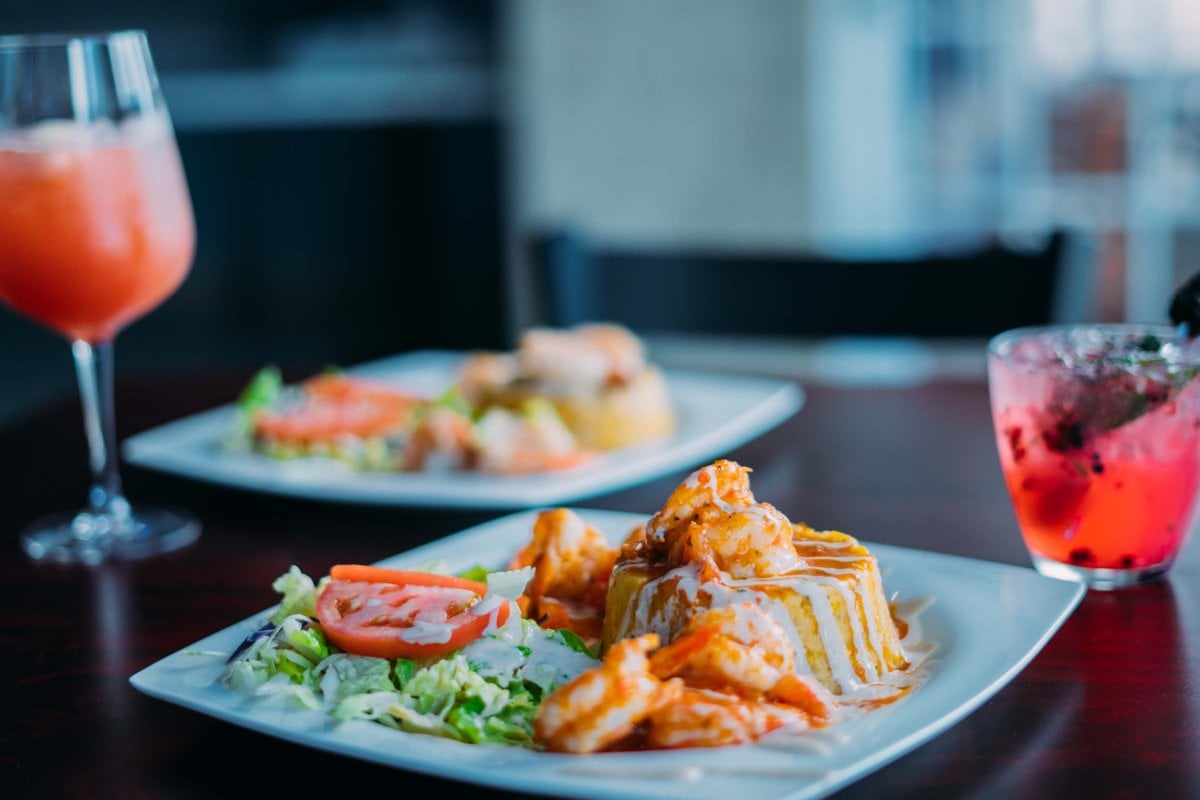 El Nuevo Acuario
Right on the beach in Piñones is one of the hottest spots in town. At El Nuevo Acuario, which means "the new aquarium," the seafood is so fresh that you'll think they caught it at your personal request — and you wouldn't be far off. Dishes such as lobster empanadas, ceviche, and grouper served in guava and tamarindo sauces make this relaxed restaurant a true treasure. The ambiance is completely casual, and you can walk straight from the beach and cool off with a cocktail (try the blackberry mojito).
Alambique Beach Lounge
Come for the view, stay for the food. With over 25 years of service, this low-key restaurant highlights the quality of Puerto Rican products. The menu at Alambique Beach Lounge is heavy on seafood items, like their famous plantain arañitas stuffed with fish and octopus salad. Elevated dishes like salmon with coconut cream and asparagus, or spice-marinated steaks with tostones are enticing options as well. The breezy ambiance and live music complement the culinary offerings.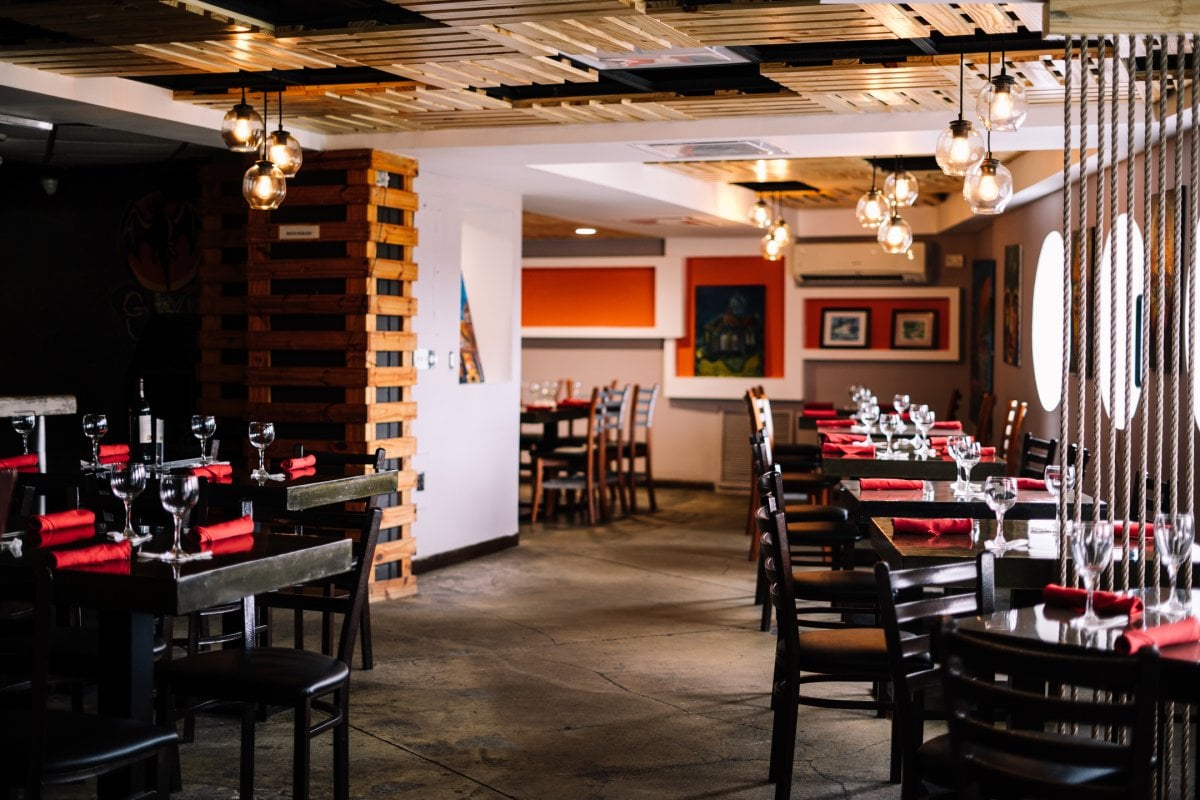 Platos
Get a real taste of Carolina at Platos, which prides itself on serving the most authentic boricua (Puerto Rican) plates in the Isla Verde district. Platos offers a great variety of staple dishes such as traditional mofongo, buttery lobster tails with tostones, and even black bean risotto.
Discover Puerto Rico's E-Newsletter
Paradise for Your Inbox
Get travel inspiration, news, tips and more delivered monthly.