We are passionate about sports and athletes of all kinds. We are committed to developing sports programs and competitive sports are part of our DNA.
We are Discover Puerto Rico's Sports Sales Team and we're excited to help you bring your teams to the island.
If you're looking for inspired tournament locations, unique sports venues and a wide variety of pre- and post-game activities, then Puerto Rico is the place to play. The team at Discover Puerto Rico will work as an extension of your organization, with the sole focus of making your planning and coordination process as smooth as possible.
Puerto Rico is the ideal destination for planning sporting events. The island's climate makes it feel like summer all year and the top of the line facilities here will be appreciated by both indoor and outdoor sports enthusiasts alike. We'll help you find the perfect venue, and many of our options include spectacular views, beach access and opportunities to experience incredible local attractions, food and culture during your stay.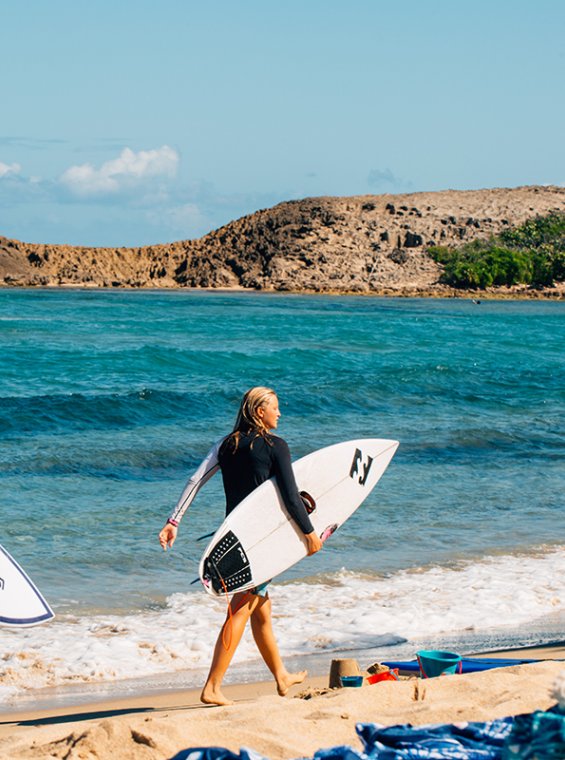 The team at Discover Puerto Rico can help you choose from nearly 200 attractions to find the optimal activities for your group. Whether hiking to underground caves and waterfalls, exploring tropical rainforests, zip lining through emerald green canopies or kayaking through iridescent bioluminescent bays; you're sure to make some incredible memories during your time here.
We know it can often be challenging to coordinate travel for large groups, however travel to the island is both easy and affordable. You won't have to worry about passports (which is especially nice when booking youth leagues) or exchanging currency when traveling from the U.S. And with 110 daily flights into SJU via 28 airlines, traveling to Puerto Rico has never been easier!
Discover Puerto Rico is your direct line to all the island's hotels, venues and DMCs and our goal is to gather proposals and provide accurate and updated recommendations based on your needs. Choose from 132 lodging options (with more coming on board!) and 4,000+ restaurants; we're confident that no matter the size of your group, there's something here for everyone. We will also help you with all permitting and site inspections (for qualified leads), and liaise with local partners and federations. And best of all…we do all of these things for you free of charge!
So why wait? Submit an RFP to our team today and get ready to play in Puerto Rico!