When it comes to sporting venues, no one beats Puerto Rico.
Olympic swimming facilities. State-of-the-art soccer arenas. Championship golf courses. The best surfing beaches in the Caribbean. And one of the world's most celebrated marathon courses. For an Island that is 100 miles long by 35 miles wide, Puerto Rico punches above its weight class in sporting venues. Whether your group is coming to train or compete, you'll have your pick of top-notch facilities.
Puerto Rico frequently hosts international sporting competitions, winter training sessions, and demo games. The Island's athletic facilities are widely used by professional and amateur local teams as well as visiting teams from the U.S. and Latin America. 
Below, discover some of the top sporting facilities for visiting groups. If you're ready to start planning your sporting event in Puerto Rico but aren't sure which venue is right for you, contact our sales team and we'll point you in the right direction!
Top Sporting Facilities in Puerto Rico
At these sports venues, your group can play where they vacation!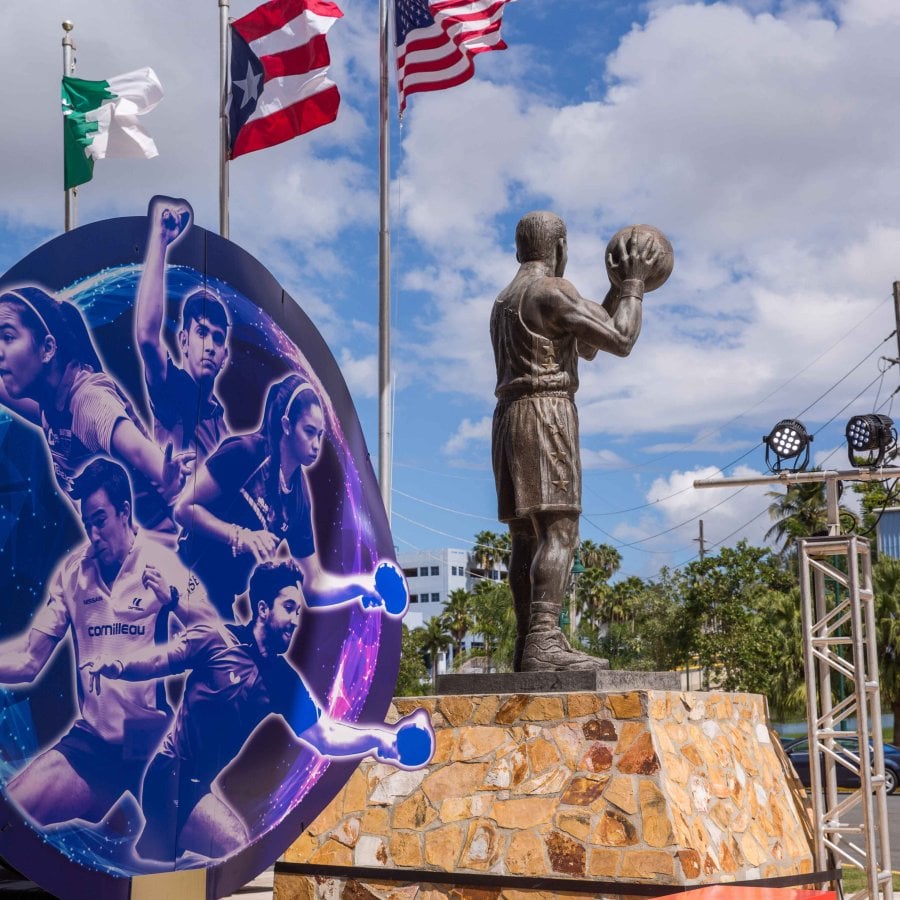 Albergue Olímpico
Olympic training center boasting multi-use courts, a baseball field, aquatic complex, tennis center, gyms, and more.
Read More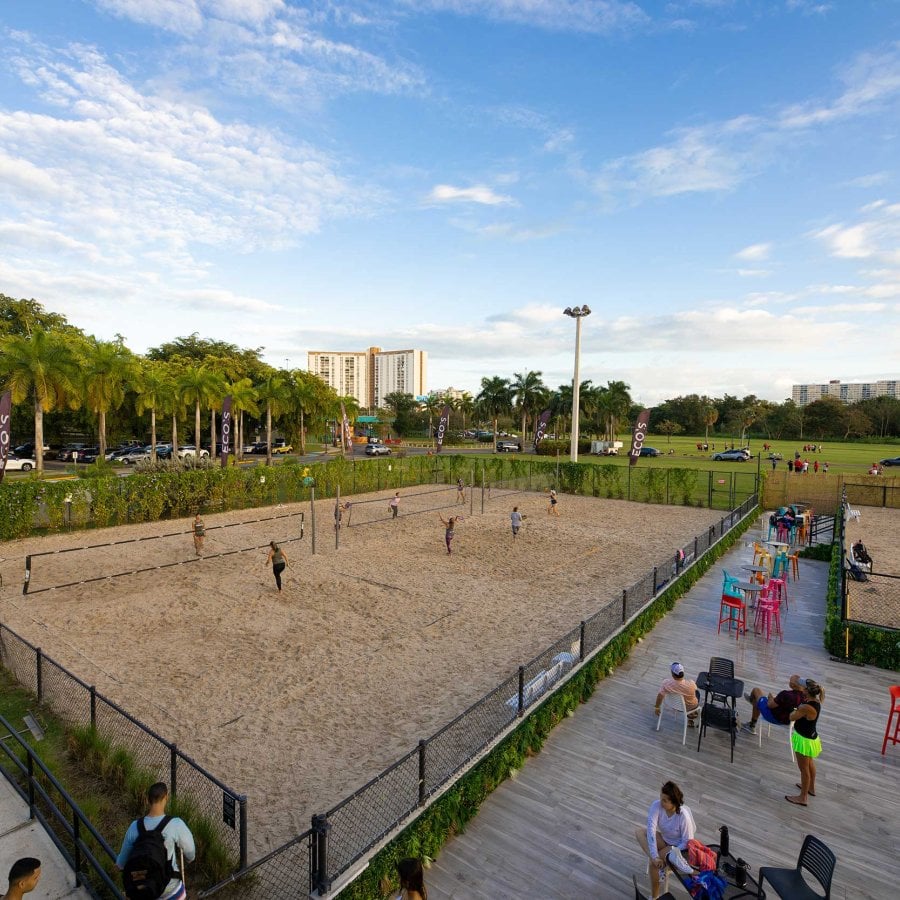 Eco's Sports Park
Facilities include American football and soccer fields, sand courts for beach tennis and volleyball, and indoor courts for basketball, volleyball, and soccer.
Read More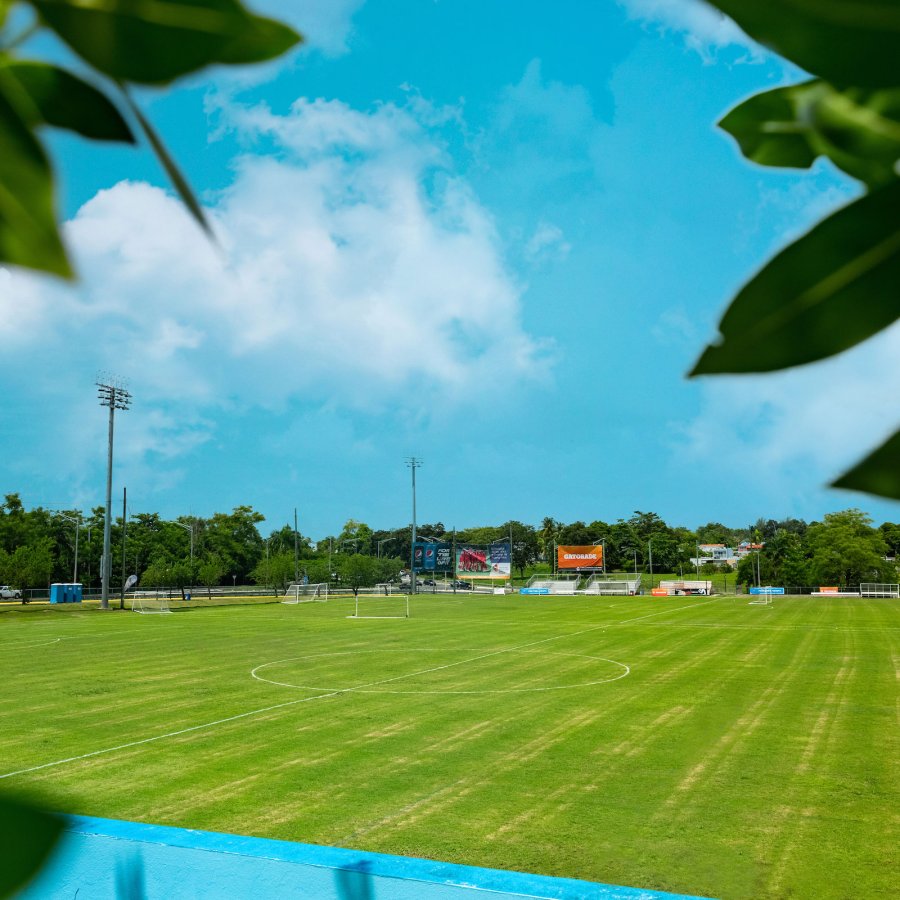 Bayamón Soccer Complex
Sports complex with two soccer fields and a 1,000-spectator stadium, home to Bayamón FC.
Read More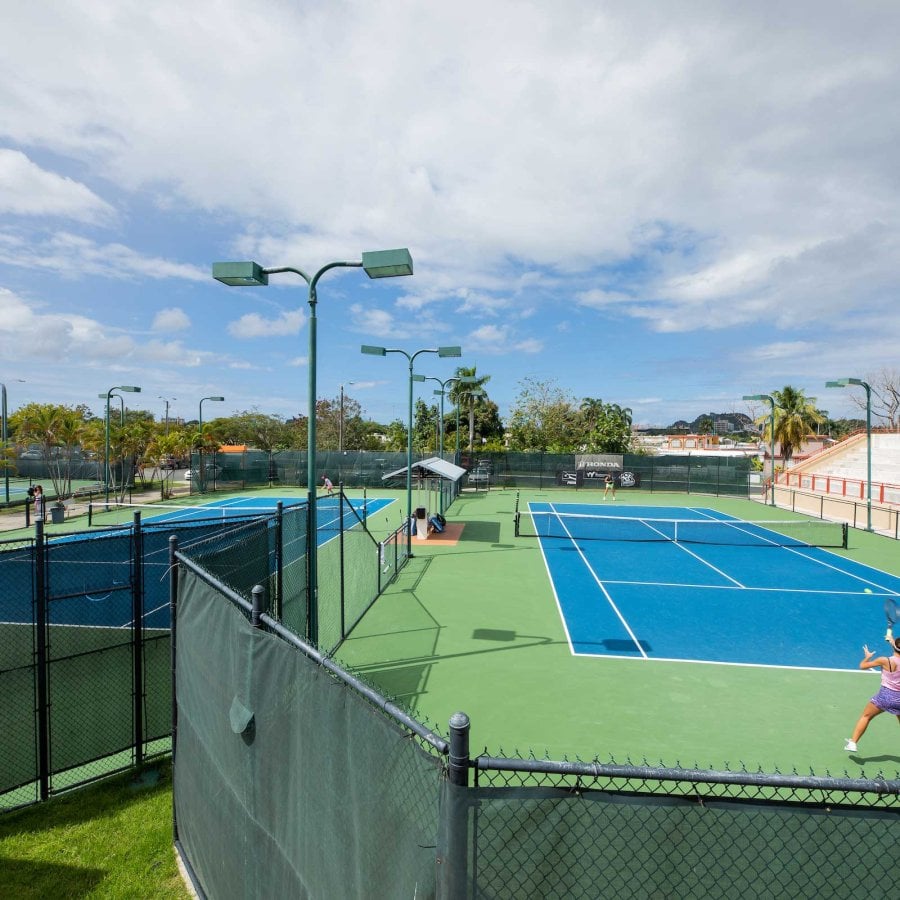 Honda Tennis Center
Professional tennis complex with 16 hard-surface courts that hosts local and international competitions.
Read More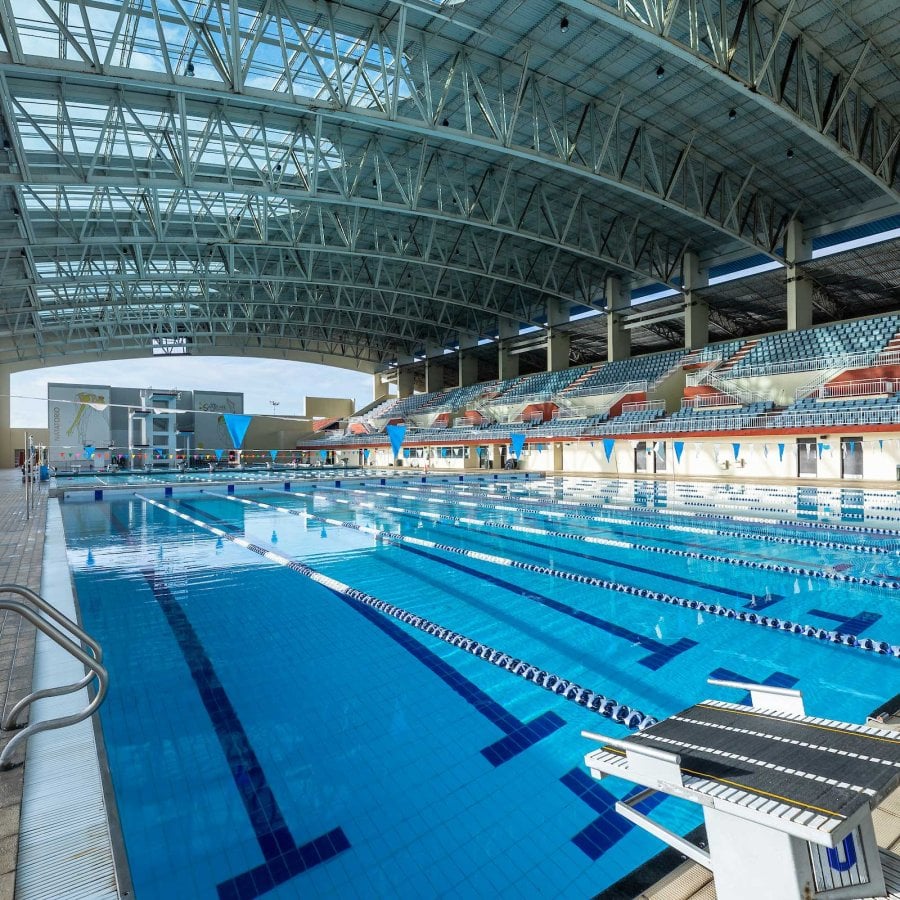 San Juan Natatorium
Aquatic facility with a covered outdoor pool and diving well for competitive swimming, water polo, and diving.
Read More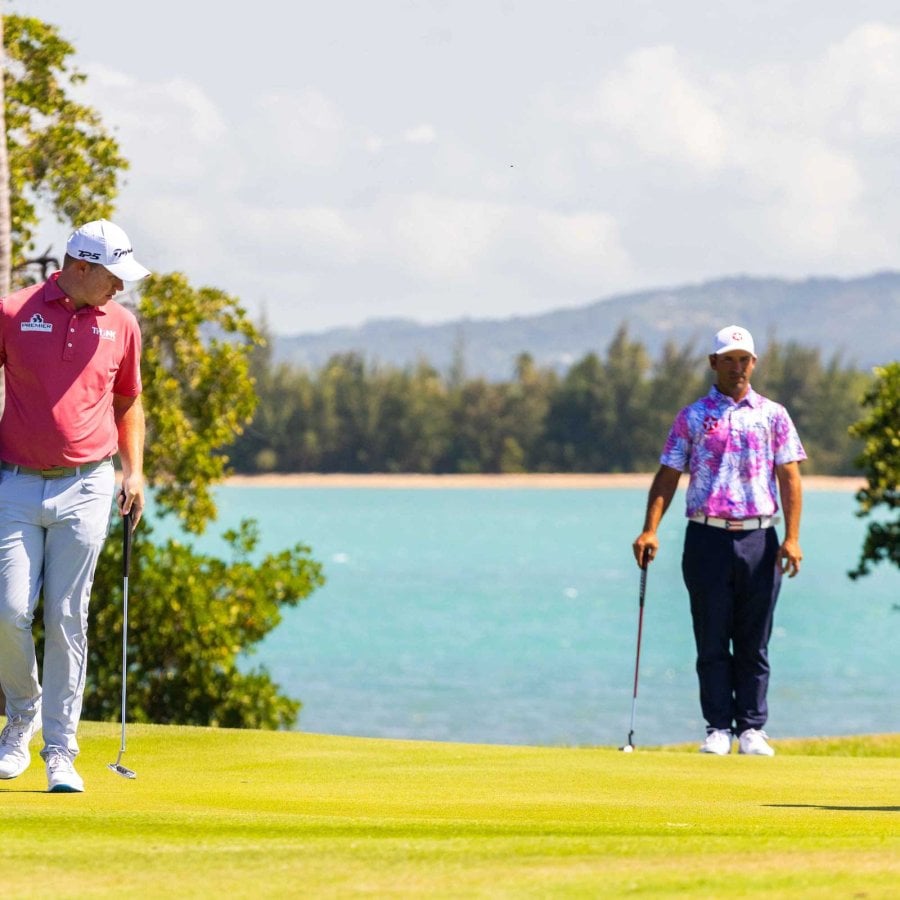 Grand Reserve Golf Club
Championship golf course and host of the annual Puerto Rico Open, part of the PGA Tour.
Read More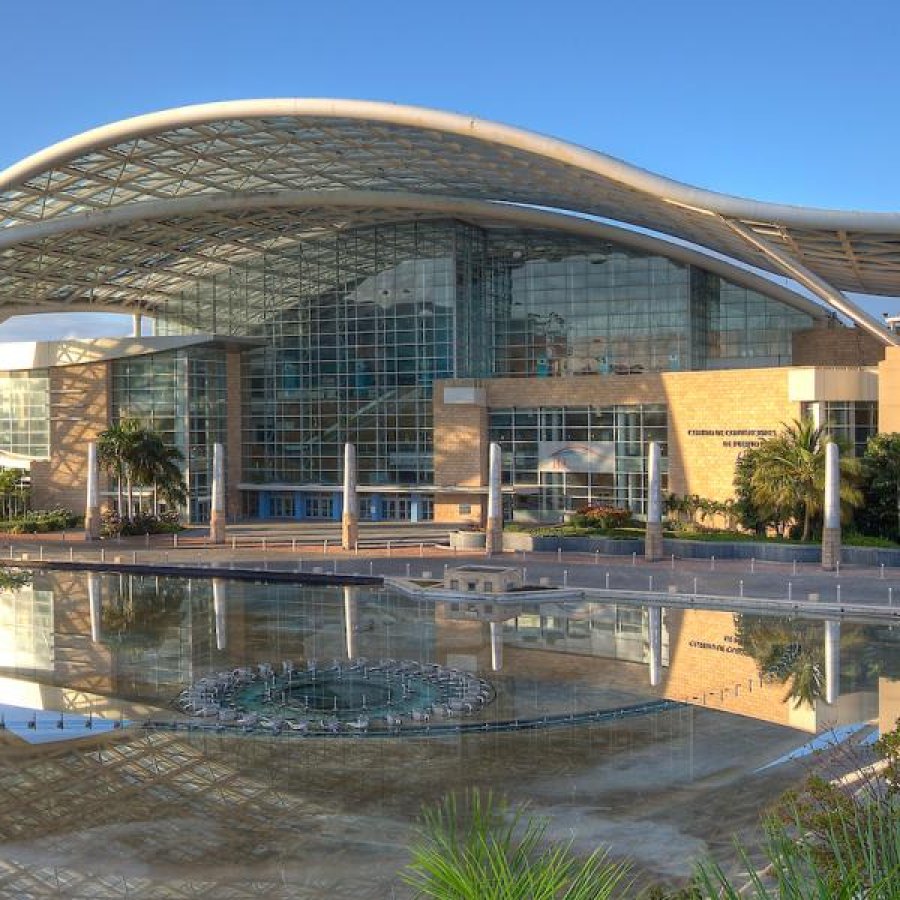 Puerto Rico Convention Center
The technologically advanced Puerto Rico Convention Center is ideal for athletic conferences and large events. 
Read More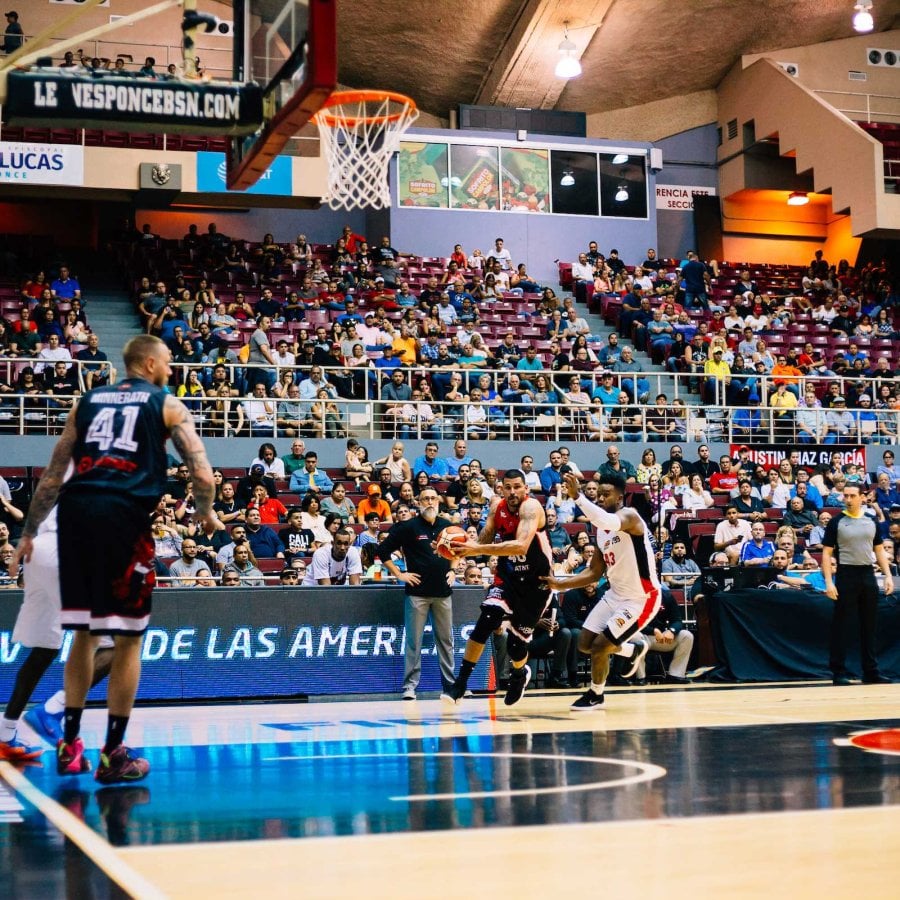 Coliseo de Puerto Rico
The Coliseo de Puerto Rico is a magnificent indoor arena in the heart of San Juan that can seat up to 18,500 fans. 
Read More
Hiram Bithorn Stadium
The largest baseball field in Puerto Rico seats over 18,000 fans and is where MLB plays some of its winter season games.
Read More