Before you hop on a plane to get married in Puerto Rico, you'll need to toss a few pieces of paperwork into your carry-on. Read on for details on what's required, then stop by a Demographic Registrar's office to submit your documents once you get there. If you're a citizen of a country other than the United States, be sure that all of your documents are translated into either English or Spanish.
Identification
The first thing you need is a valid government-issued ID, like a passport, state identification, or a driver's license. Whichever form of ID you choose to present, check that it's current and in good condition; if it's expired or mutilated, you'll be out of luck.
Birth Certificates
Each spouse must provide a birth certificate. Can't bring the original? Make sure that you have a high-quality photocopy. If either spouse's legal name doesn't match what's on the birth certificate, you'll need sealed and certified change-of-name evidence.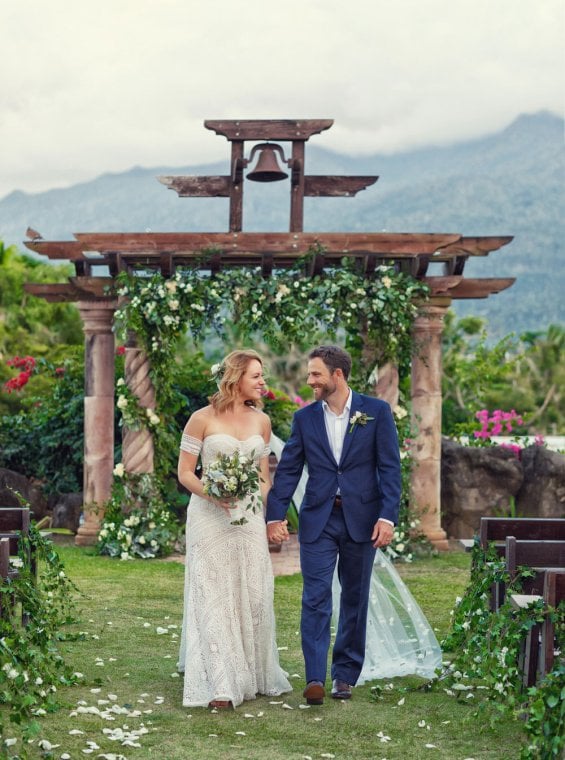 Medical Clearance
Both spouses must be deemed healthy before your wedding gets the green light. If at least one party is a Puerto Rico resident, you need to go for blood tests. If the couple is non-resident, instead of having to be on the Island a few days early to comply with the lab tests required for marriage, the law permits a medical certificate to be brought in by the couple stating that "they comply with the tests required to enter into marriage in their place of residence." If they do not bring this certificate with them, they must do the lab tests on the Island.
Bring a letter from a doctor certifying that you're each in good health. The note must state that you're medically approved to get married according to the requirements of the country or state in which you live. If your home country or state does not require blood work, be sure that it's clearly stated in the note, which should be written on either the doctor's letterhead or prescription pad. Spouses can be included on the same document, or you can bring a separate one for each party. Letters must be dated within 10 days before the wedding.
In lieu of a note from a doctor, you can opt to bring one from a certified nurse practitioner.
Affidavit of Intention
Be prepared with an affidavit stating that you're coming to Puerto Rico specifically to get married and that you'll return to your place of residence after the wedding. The sworn statement must be obtained within 10 days prior to the wedding. You can secure one from a lawyer or from a notary public, and it must be accompanied by a certification from the County Clerk, which in some cases might be the Secretary of State.
If you aren't able to take care of the affidavit before you get there, don't worry. You can have a local attorney prepare it when you arrive.
IRS Stamp
You'll need to visit a colecturía (government office) and purchase a special stamp for $150, which you'll include when you submit your paperwork.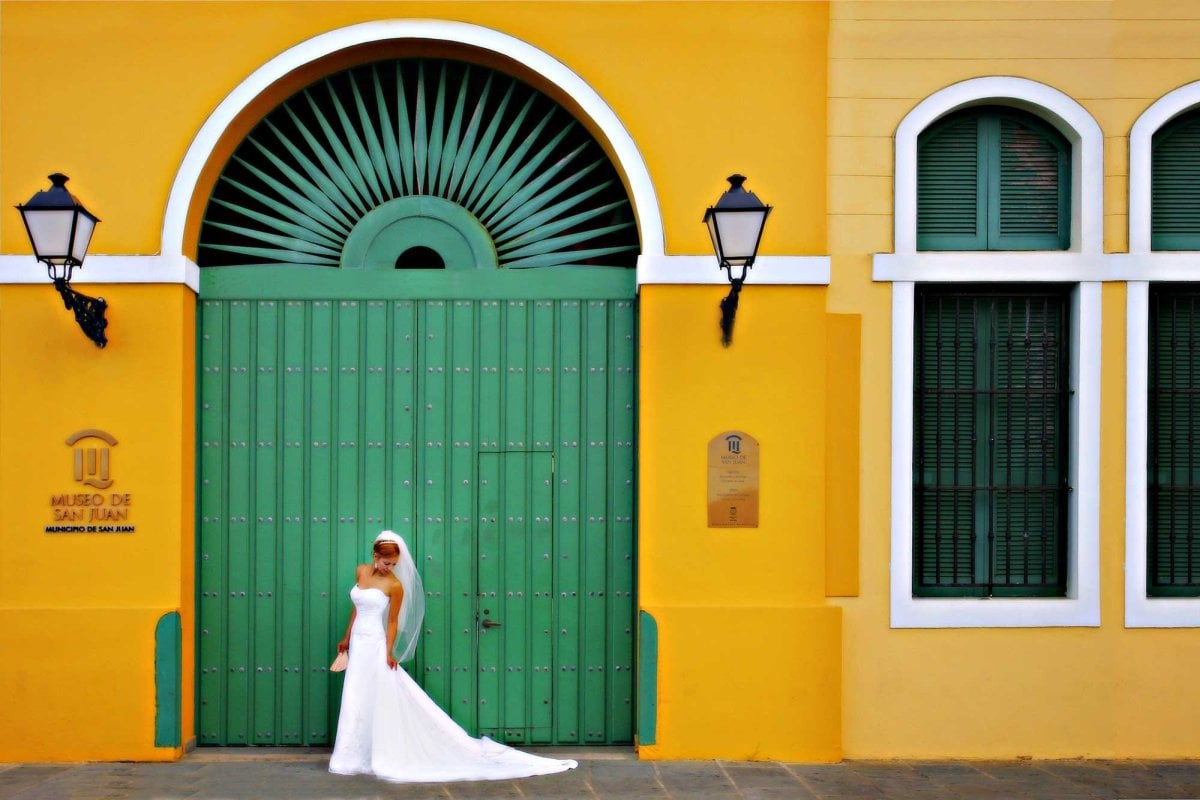 Prior Marriage Documentation
Has either spouse been married before? If you're divorced, bring original copies of divorce decrees from all previous marriages. In the case of a widowhood, bring the deceased spouse's death certificate.
Officiant
Your officiant must be registered to preside over weddings in Puerto Rico. If you're set on having someone from home perform the ceremony, your best bet is to hire a local to serve as the Officiant of Record on the legal documentation.
The Officiant of Record must file the paperwork within 10 days after the wedding. Roughly three weeks after the wedding, you can apply online at vitalchek.com to order a copy of your official marriage certificate. Alternatively, you can stop into a Puerto Rico Demographic Office to make the ask in person.