A destination wedding is about more than just the big day. When your loved ones travel from far and wide to see you tie the knot, you get to spend extra time together enjoying the destination. That's why Puerto Rico is such a perfect choice: From exhilarating outdoor adventures to tropical cooking classes, you'll be able to treat your guests to a truly authentic Puerto Rican experience that will add to the magic of the occasion.
Explore these ideas for group activities around the Island with your nearest and dearest.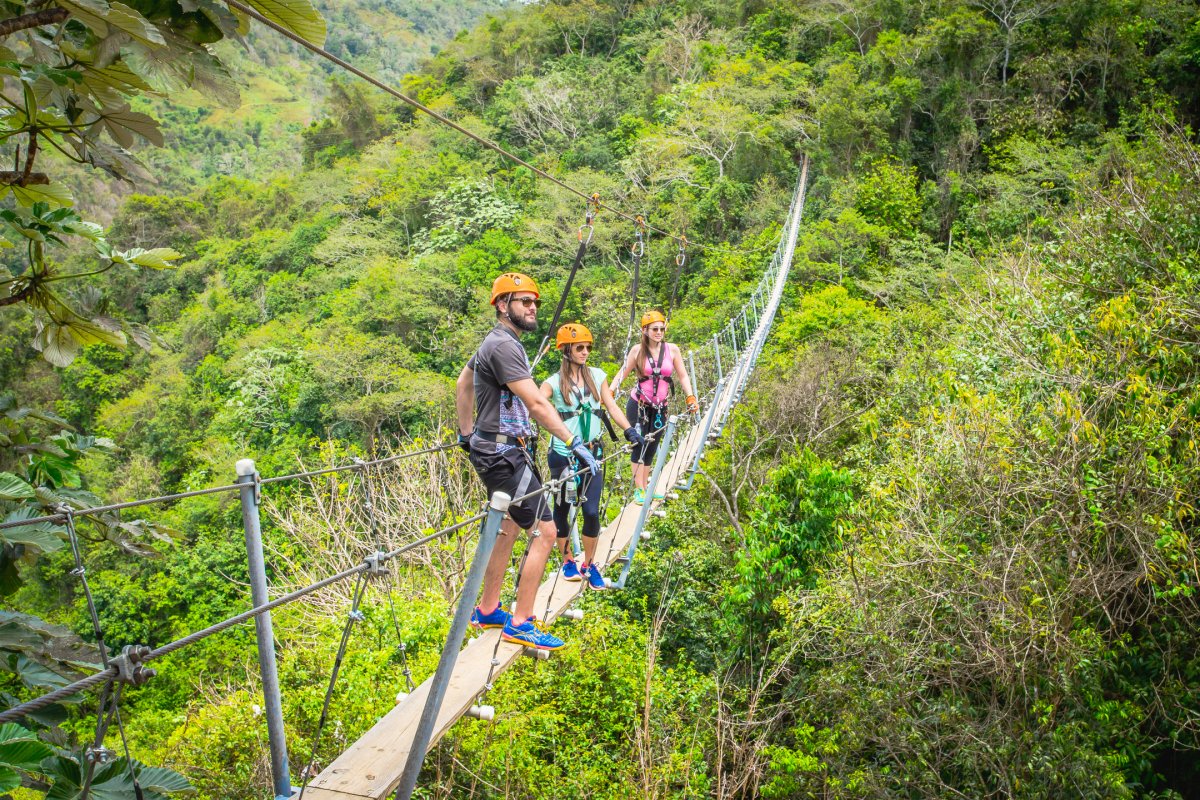 Ride the Monster
Get your adrenaline pumping with an action-packed outing to Toro Verde Nature Adventure Park. Your wedding party can spend the day in the lush mountains of Orocovis soaring on ziplines, rappelling down ropes, and traversing footbridges suspended high in the air. The main attraction there is The Monster, a zipline that spans more than 1.5 miles, making it the longest zipline in the Americas. What better way for your guests to bond than by flying through the trees Superman-style at 95 mph?!
Say Cheese
For a delightful afternoon that's cheesy in the best possible way, book a private cheese-making tour at Vaca Negra in Hatillo. Each two-hour class includes an overview of Puerto Rico's dairy industry, a glimpse into the company's fascinating background, and a wine and cheese tasting with samples of each of the brand's five varieties. As many as 26 guests can participate, and everyone gets to craft a personalized wheel of cheese. After your original creations have aged for two months — the minimum time allowed by law — Vaca Negra will ship each guest the finished product.
Chinchorreo
Party like the Boricuas (Puerto Ricans) do with a chinchorreo tour. A festive way to get a taste of Puerto Rican culture, chinchorreo is a popular pastime for locals across the Island. Groups of friends gather for an all-day road trip, stopping along the way for drinks, bar games, dancing, and deliciously greasy snacks like pastelillos, tostones, and alcapurrias. Groups can book a private tour with the Chinchorreo Bus, a company that will plan your route and handle the driving, leaving you and your guests free to sit back, relax, and focus on the fun.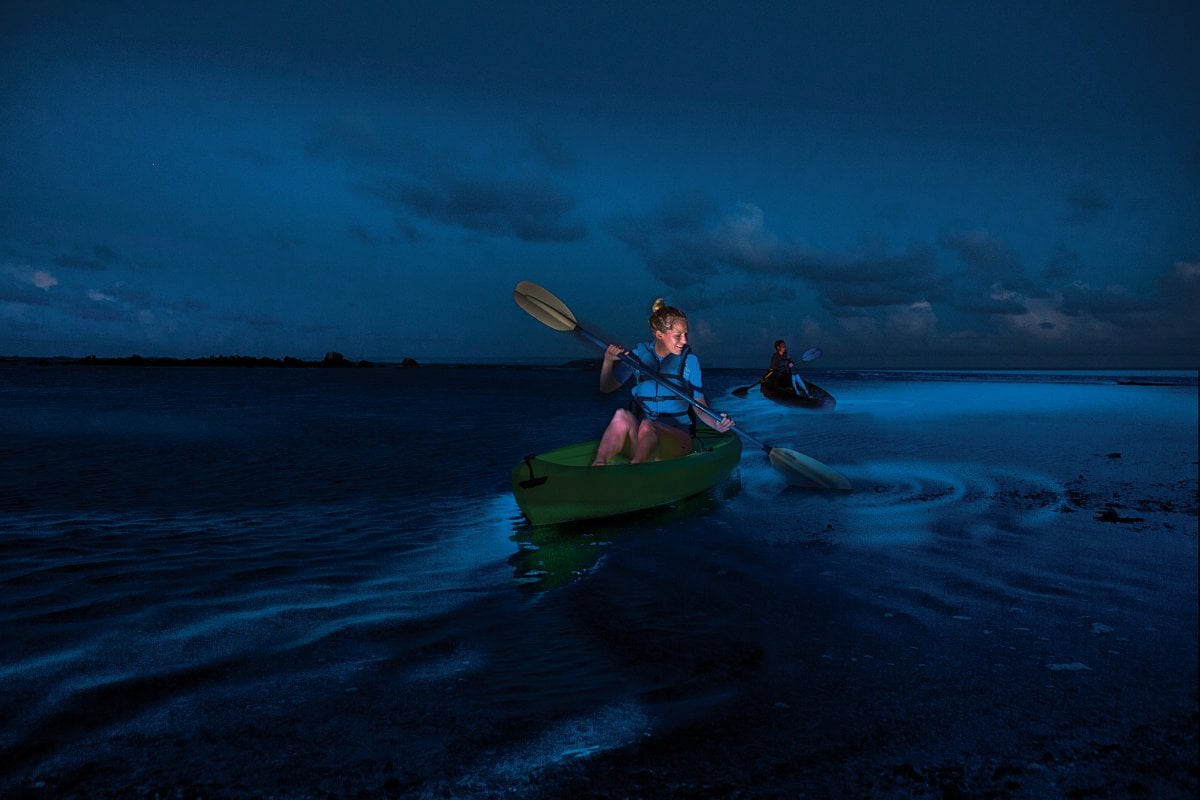 Go with the Glow
Have you ever seen water that glows when you touch it? Get ready to awe your loved ones with an unforgettable after-dark treat. Puerto Rico is home to three of the world's five bioluminescent bays, which are inhabited by microorganisms called dinoflagellates that light up in response to movement in the water. To experience this amazing phenomenon, head to La Parguera in Lajas in the south, Laguna Grande in Fajardo in the east, or take a trip over to Mosquito Bay in Vieques, which holds the Guinness World Record as the brightest bioluminescent bay on the planet.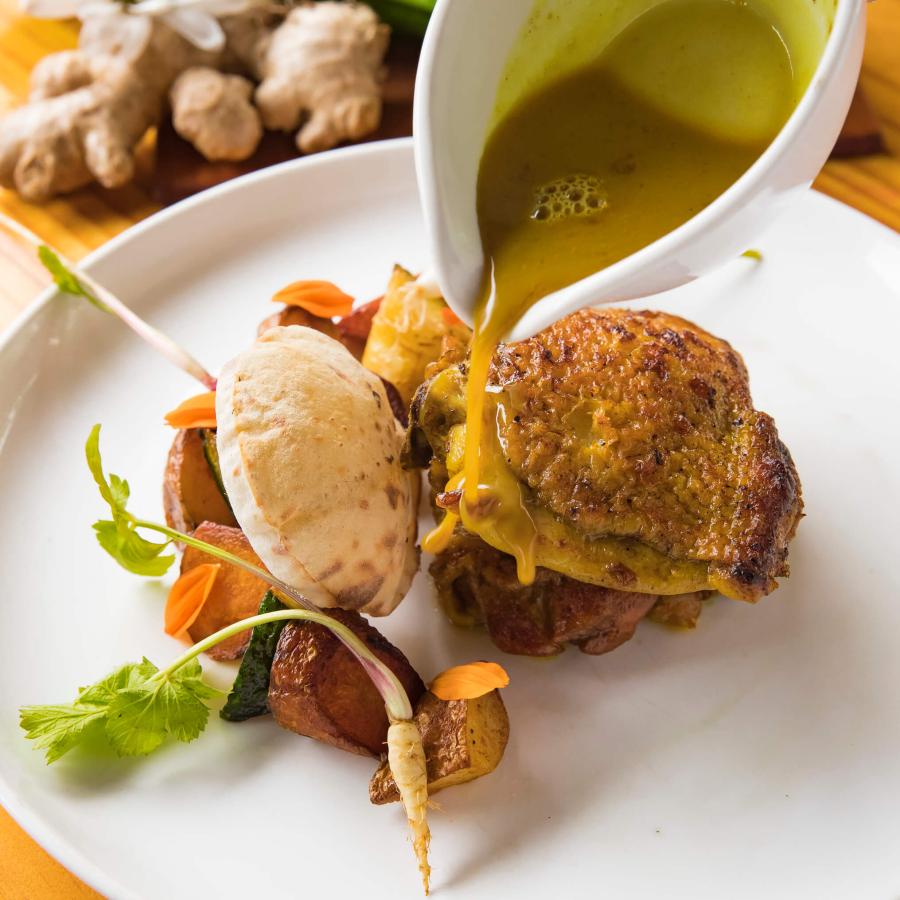 Spice It Up
Known for its globally inspired, locally sourced dishes, Cocina Abierta in San Juan invites amateur cooks to peek behind the culinary curtain. Atelier, the Condado restaurant's on-site demo kitchen and classroom, hosts hands-on experiences including cooking classes, mixology classes, wine tastings, and food tastings, all offering a glimpse into one of the Island's most lauded eateries. Book a private class for as many as 20 people, then get ready to savor a deliciously memorable afternoon packed with food, fun, family, and friends.
View Places Mentioned on a Map
Tags
Weddings