There are many good reasons to have a destination wedding in Puerto Rico. Many people feel a special connection to the Island, be it because of their heritage or because they fell in love with it while on vacation. Getting married on the Island offers couples a magical place to celebrate their love and a thriving wedding industry to help make their dreams a reality.
If you need further convincing, here are some additional reasons to pick Puerto Rico to say "I do.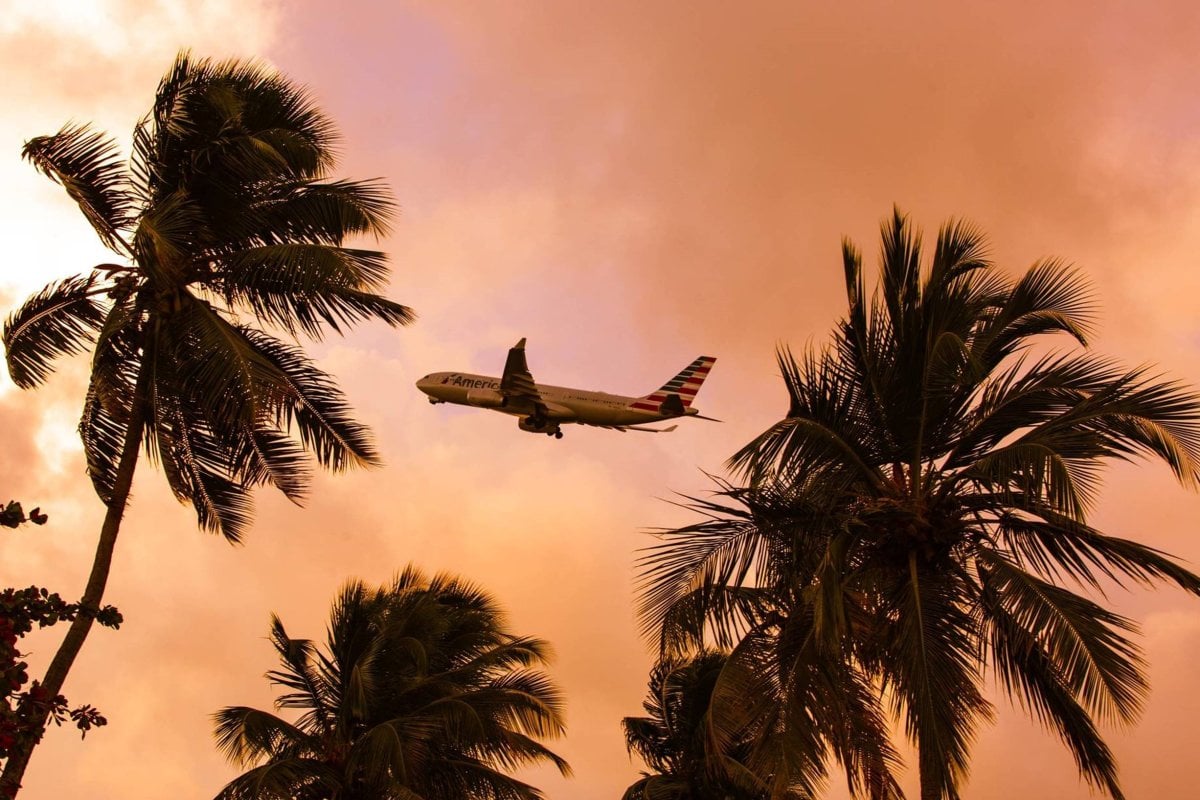 1. Getting Here is a Breeze
For residents of the continental United States, Puerto Rico offers the allure of an international destination with the ease of domestic travel. American citizens don't need a passport to visit the Island, the currency is the U.S. dollar, and the main languages are Spanish and English.
Puerto Rico receives more than 125 daily direct flights to and from major U.S. cities and several international destinations. Luis Muñoz Marín International Airport (SJU) is just a short drive from San Juan and is the largest, most accessible airport on the Island. Although renting a car is ideal, especially if you plan to venture outside the Metro area, you can also use taxis, rideshares, or charter a bus to get around.
Everything you need to know about getting married in Puerto Rico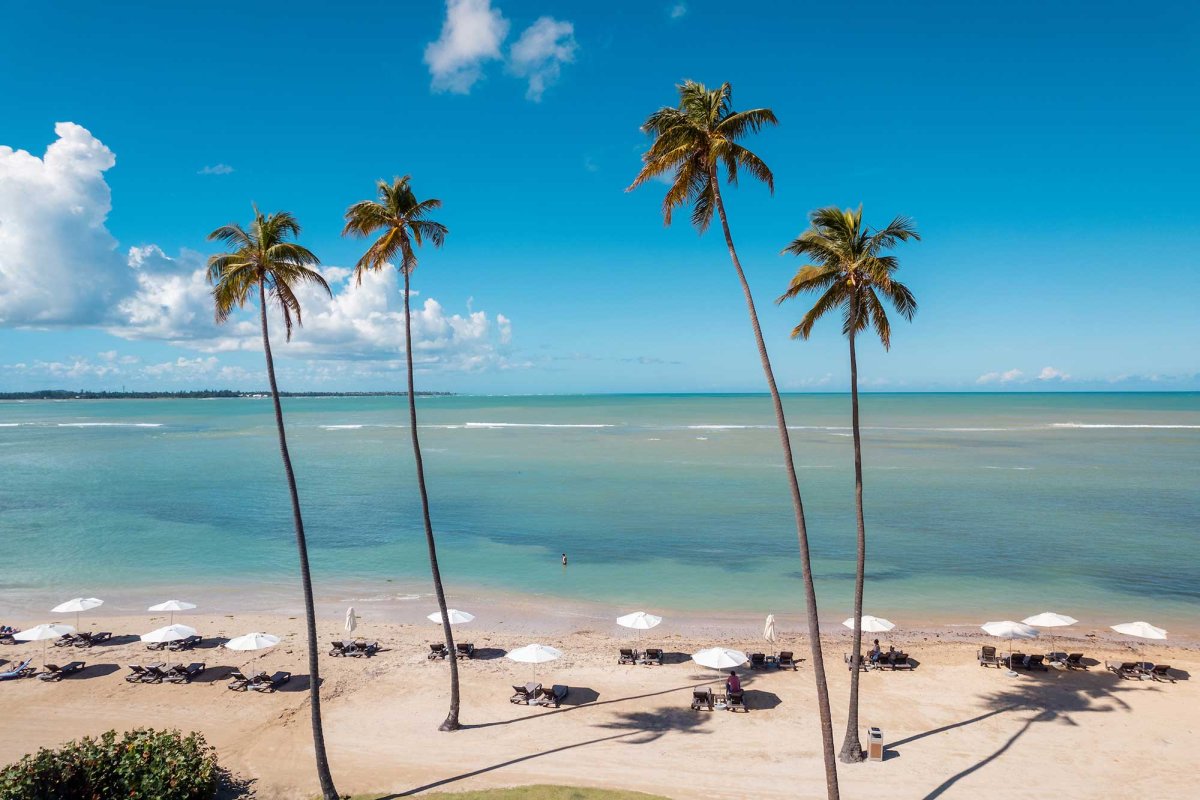 2. It's Always Beach Season!
Whether your wedding date is in February or June, if you're getting married in Puerto Rico, you're planning a summer wedding. This Caribbean Island is the perfect destination for anyone who hates cold weather and wants the option of an outdoor venue.
If you want to get married on the beach, Puerto Rico has miles and miles of pristine coastline and oceanfront properties. Alternatively, the Island's mountains offer stunning views and cooler temperatures. And if your wedding coincides with holiday season, you and your guests will have plenty of festivals and events to enjoy throughout your stay — no coats, gloves, or scarves required!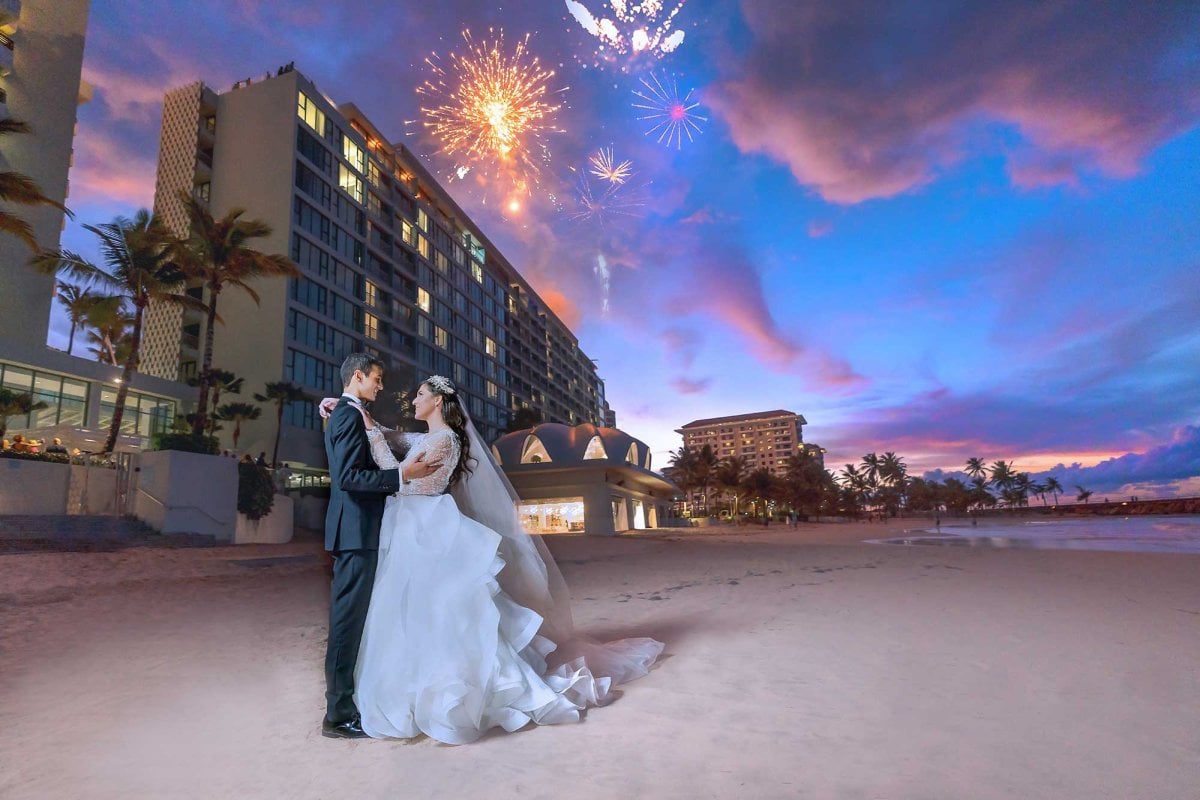 3. Seasoned Wedding Planners
It should come as no surprise that Puerto Rico is a very popular wedding destination, and part of the appeal is the high quality of wedding services available. You will find knowledgeable and creative wedding planners, photographers, caterers, and much more throughout the Island. Some hotels even offer these services in-house. 
Working with a wedding planner is particularly convenient, since they will become your on-Island proxy. They can help you select the best venue and vendors, serve as interpreters and translators when necessary, and assist you with getting any paperwork ready for the legal aspect of the marriage.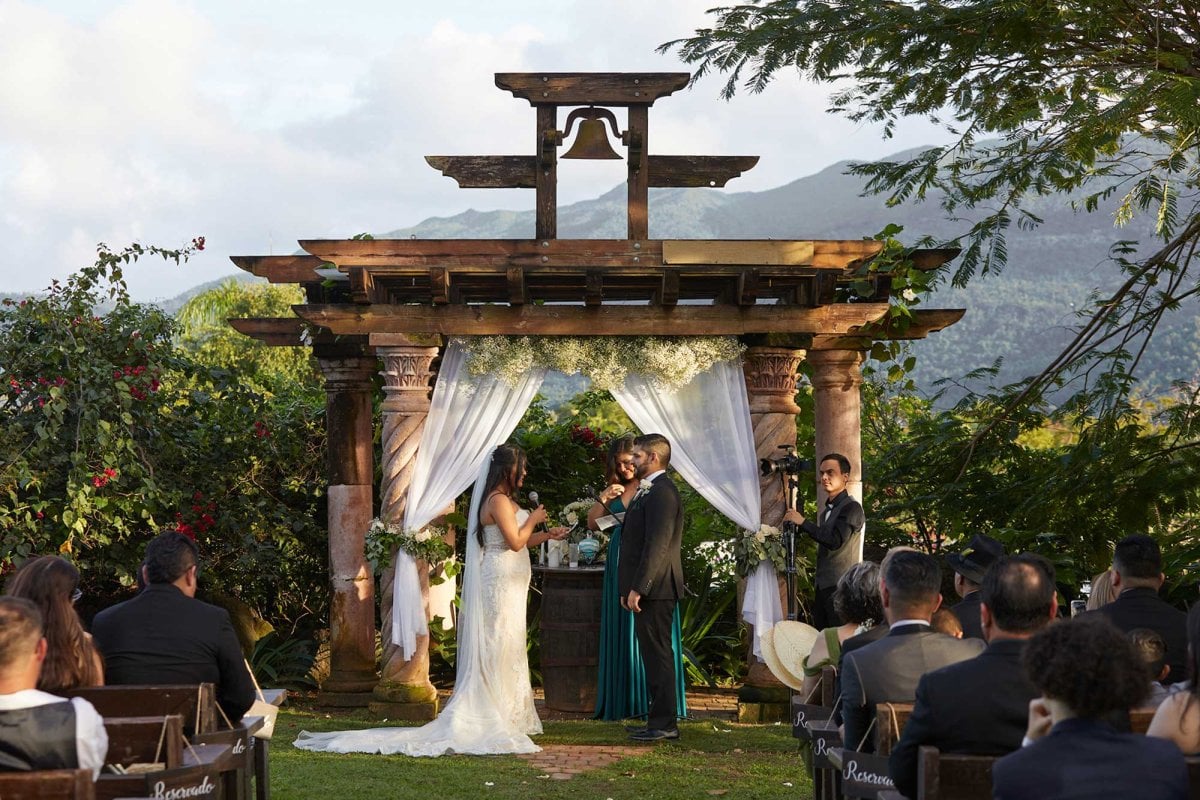 5. So Many Magical Venues
From elopements and intimate microweddings to grand affairs with over 600 guests, Puerto Rico offers a broad range of venues for weddings of all sizes. Many hotels on the Island offer customizable wedding packages and special rates for guests who are attending the wedding.
There are also unique outdoor venues you'll only find in Puerto Rico, such as the Spanish forts of Old San Juan, beachfront ruins in Aguadilla, and rustic haciendas in the rainforest. Ultra-luxurious venues like the Antiguo Casino de Puerto Rico in San Juan or the Castillo Serrallés in Ponce offer Old World elegance with modern amenities and top-notch service.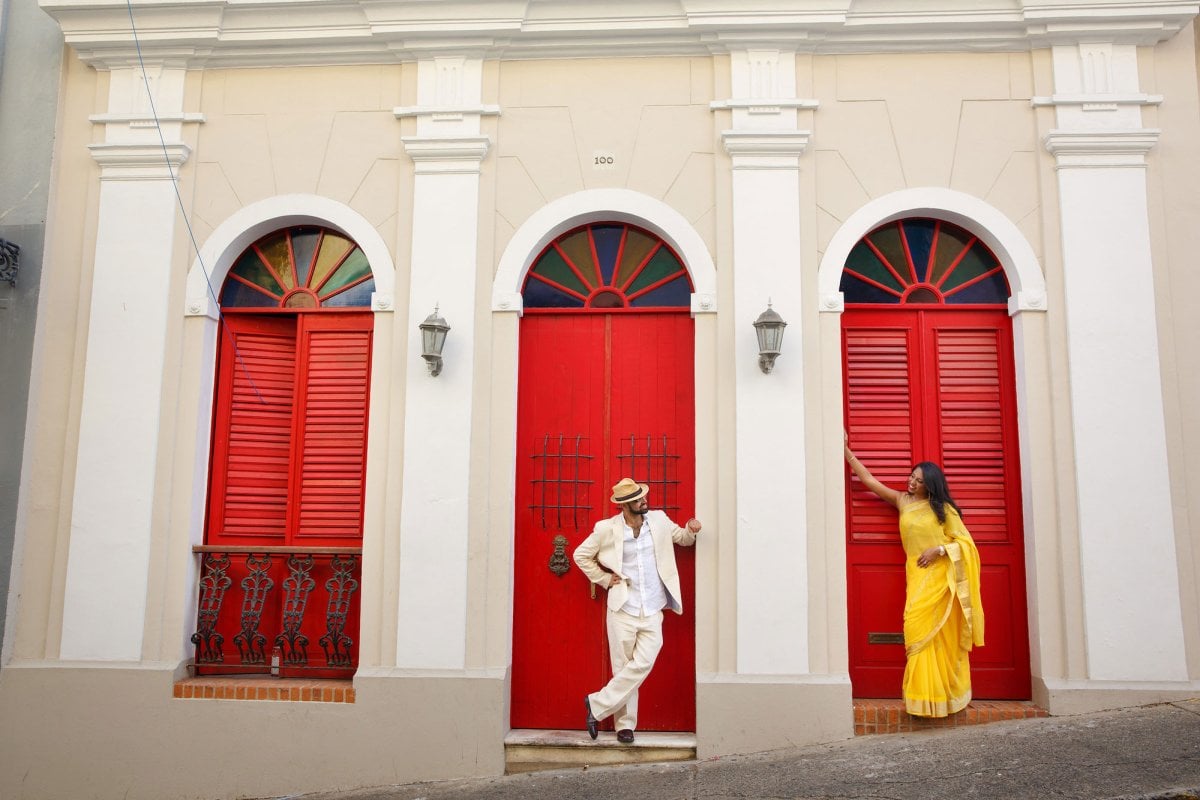 6. Photo-Worthy Backdrops
Having your destination wedding in Puerto Rico guarantees you will have exceptionally beautiful wedding photos. Whether you're having your ceremony on the beach, by a waterfall in El Yunque, or in the ballroom of a luxurious hotel, these backdrops will add a wow factor to your photos.
Many highly skilled and experienced wedding photographers on the Island can capture the intimacy of an elopement or the party atmosphere of a 200-guest reception.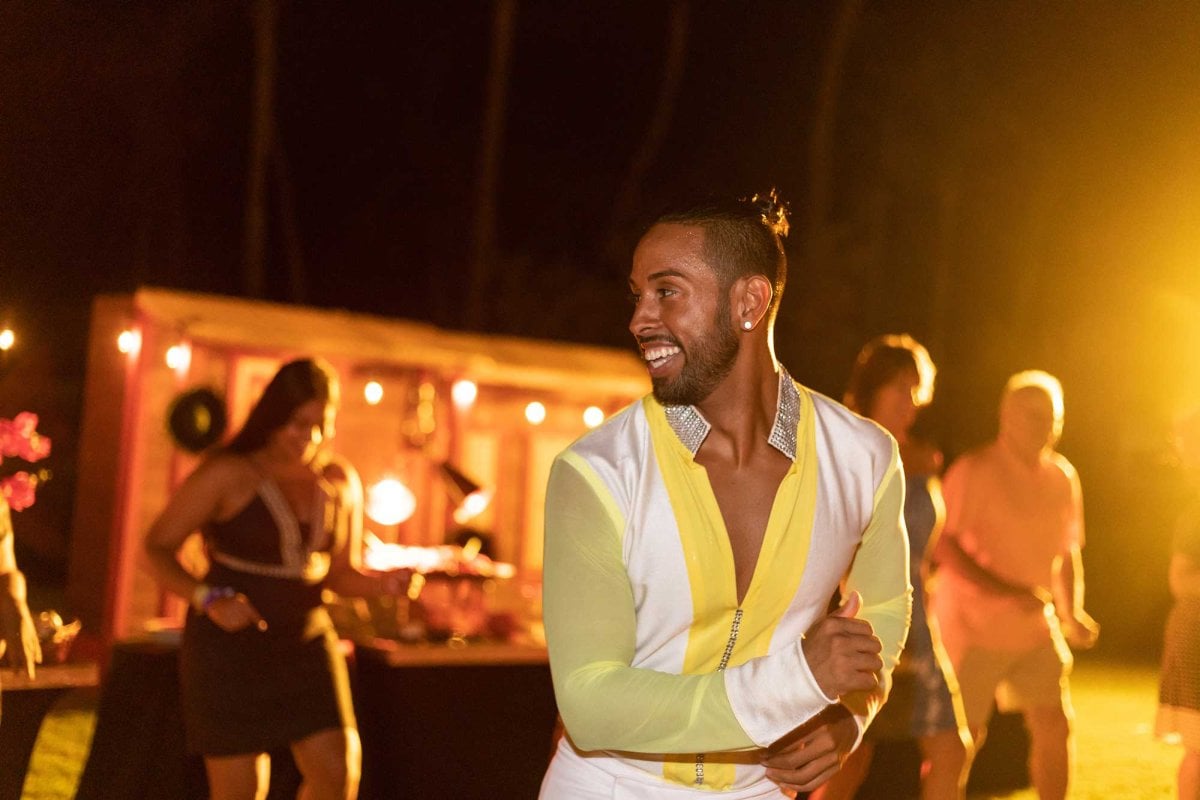 7. Local Flavor
When planning your wedding, you can add some Puerto Rican flourishes to the festivities. 
Bring the party to life by having a batucada (drum and bass band) play during the reception. Choose a catering menu that centers on local cuisine and locally sourced ingredients. If the venue is outdoors, many grooms and groomsmen forgo a tuxedo for a guayabera (a traditional lightweight shirt popular in Puerto Rico) and linen pants. This is also where working with a wedding planner is helpful, since they can offer lots of exciting ways to tie in the wedding with the destination.
8. Built-In Honeymoon
After the ceremony, reception, and day-after brunch, you can begin your honeymoon by staying exactly where you are or venturing to another part of the Island.
Puerto Rico's seven regions each have their own character and unique tourist destinations. The Metro area has a plethora of sightseeing opportunities, cultural offerings, and a beautiful coastline. The West Coast is known for its more laid-back vibe, world-class surfing beaches, and the best sunsets on the Island. The East Coast has the rainforest, luxurious resorts, and fun catamaran excursions. The North is known for its rugged coastline, epic caverns, and locally caught seafood.
In the South, you can sample amazing cuisine along the coast and visit some gorgeous museums and landmarks. The Central Mountains region has ziplining, river trekking, and coffee haciendas to explore. Finally, the island municipalities of Culebra and Vieques offer a true escape, with unspoiled beaches and great scuba diving. When it comes to a destination wedding, Puerto Rico truly is a one-stop shop.
Ready to Start Planning?
If you're ready to tie the knot in Puerto Rico, our database of wedding planners is the perfect place to start.
View Places Mentioned on a Map
Tags
Weddings